WORLD WATER DAY!
By: Chile Travel - 28 August, 2021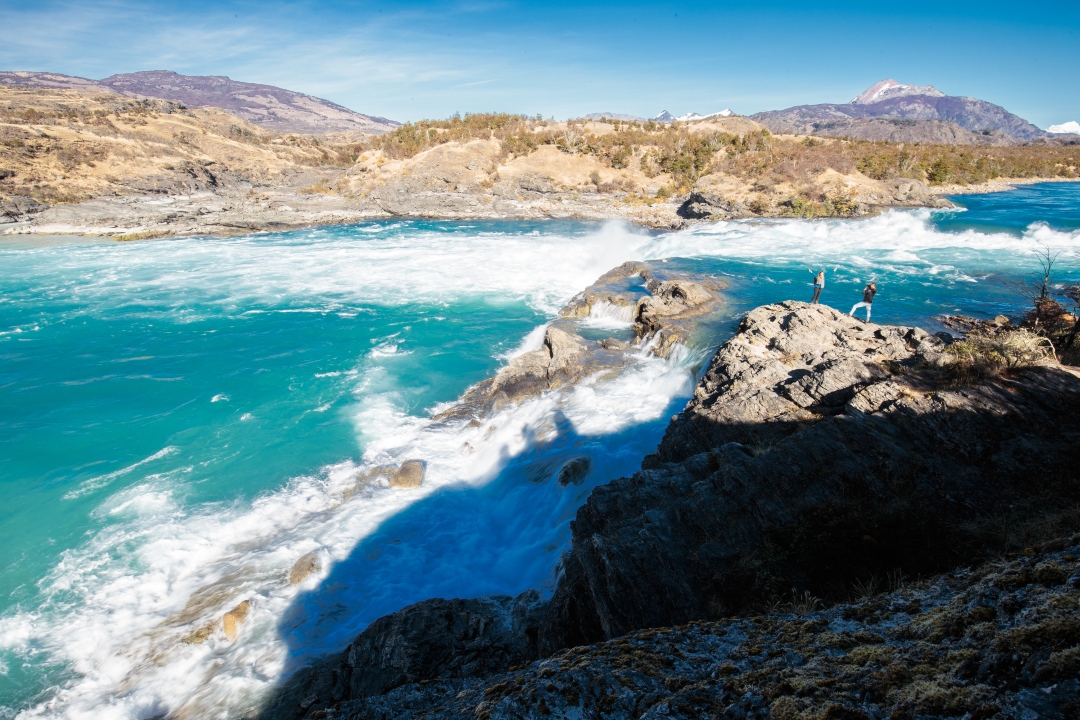 More than 20 years ago, the United Nations proposed that each March 22nd be designated World Water Day. A time for honoring, celebrating, and reminding ourselves of the relevance and the care that should be given to the precious resource that is water.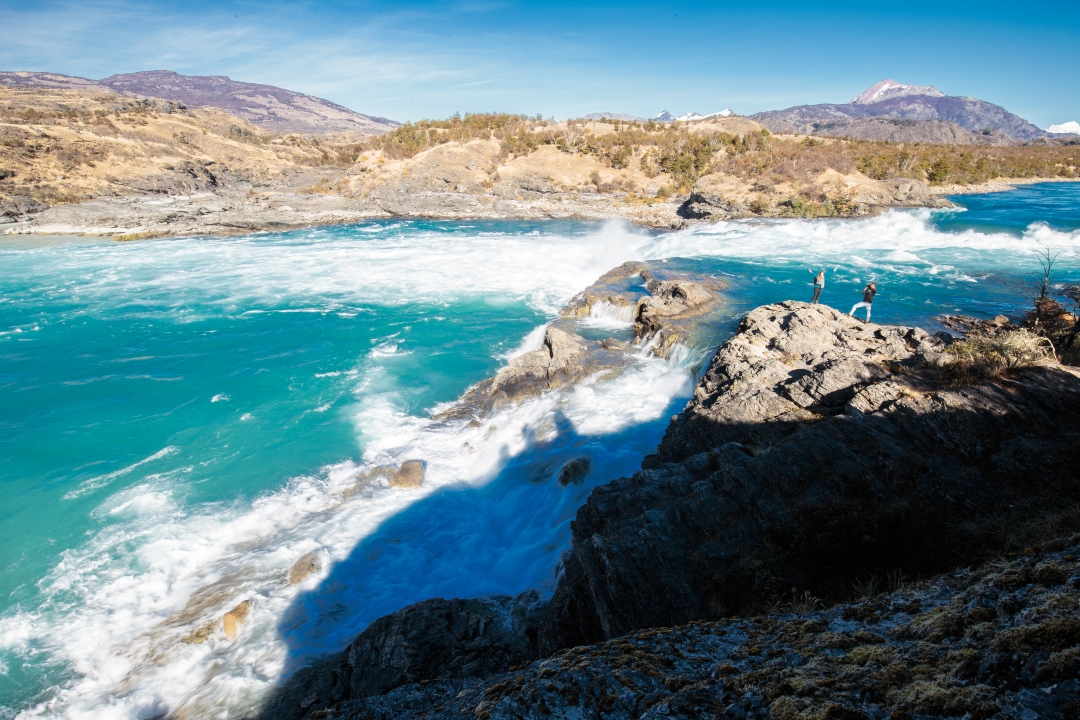 Baker River, Chilean Patagonia
CHILE, LAND OF FRESH AND SALT WATERS
Our long, thin stretch of land is bordered entirely on its western shore from north to south by the Pacific Ocean. Even the Atacama Desert, considered the driest on the planet, is a place where one can enjoy lagoons, water springs, and even hot rivers that flow straight out of geysers and volcanoes. There is an abundance of beaches that are ideal for surfing, windsurfing, diving, and fishing.
If you want to be in touch with nature and the waters of our country, we offer you the following must -see places in Chile.
Punta de Lobos, South America's surfing capital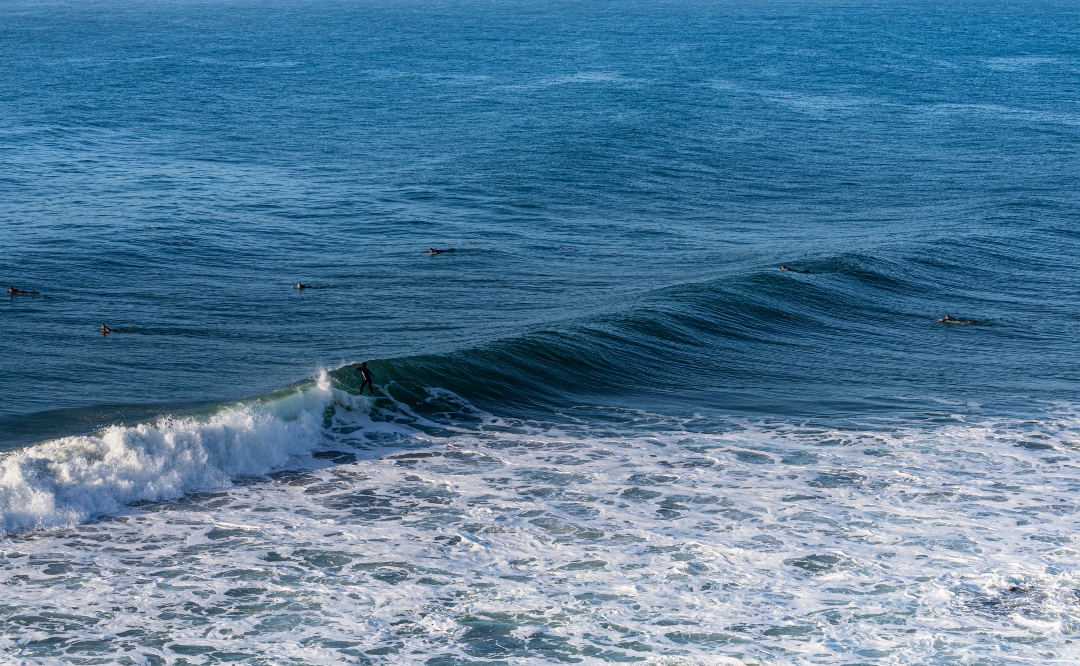 Waves at Punta de Lobos, Pichilemu, Chile
If you're a surfer and are looking for a heavy rush of adventure, this beach is the perfect place for you.
In 2009, Punta de Lobos beach, located 170 km (105 mi) from Santiago and right outside of Pichilemu, was named a world reserve by an organization called The Waves Coalition, whose objective is to protect the world's surfing locations.
The waves at Punta de Lobos oscillate from two to three meters high, providing excellent conditions for surfing. Depending on the season, the waves can reach between 8 y 10 meters! This is why the yearly Big Wave Celebration, a world championship event, is held here.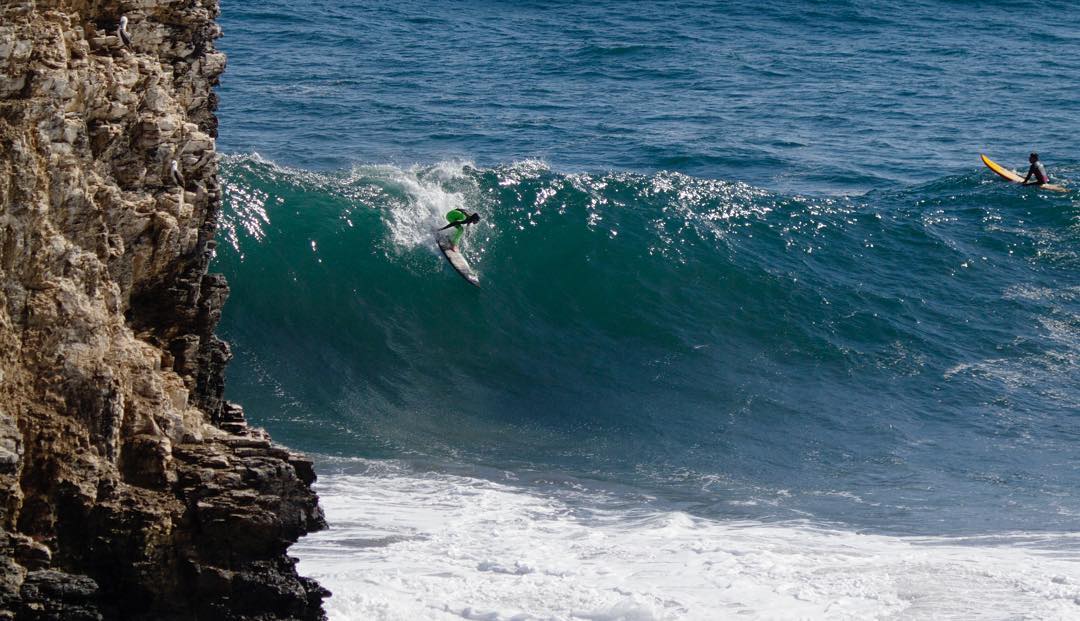 Photo:[@clubdesurpuntadelobos]
If you still haven't been able to master the board, give it another try on World Water Day. Every day of the year, classes are offered by different surfing schools just waiting to introduce you to the best waters of the Pacific, here on the Chilean coast. Go for it! It's spectacular!
Mountain river waters, ideal for fly-fishing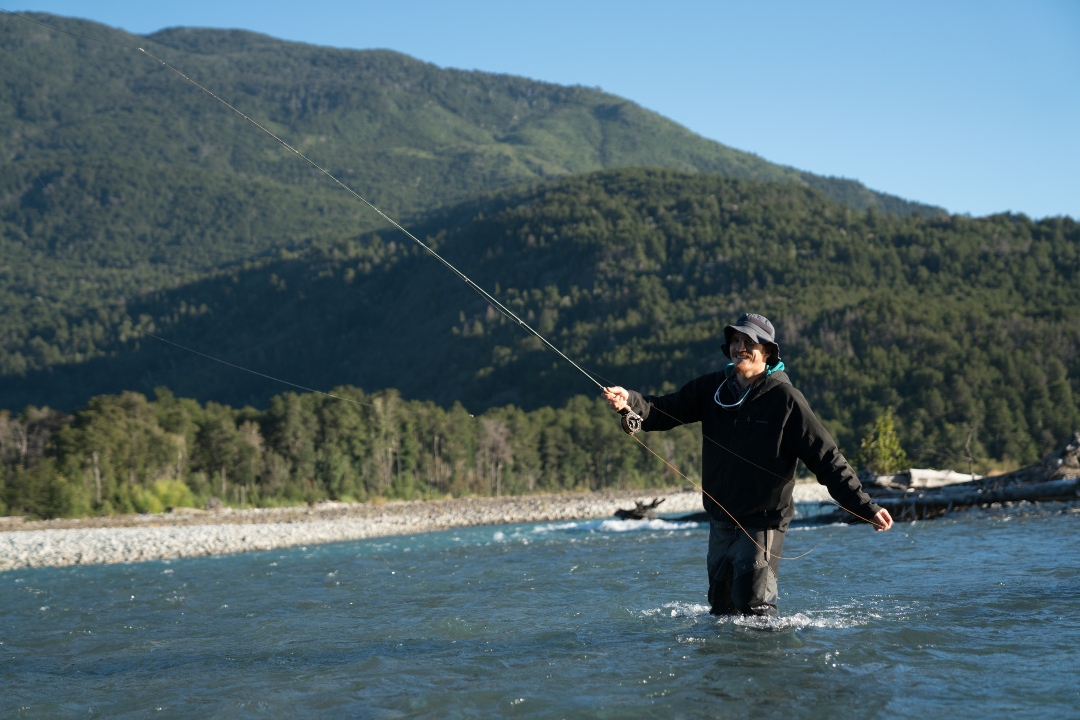 Puelo River, fly-fishing in the region of Los Lagos, Chile
If you enjoy solitude and silence that only gets broken by the sound of a river and to be surrounded by the vibrant colors of green so particular to the south of Chile, then allow us to introduce you to the Puelo, Futaleufú, Petrohué, and Panela rivers. This is the perfect place to indulge in the fascinating sport of fly-fishing.
Ruta 7, better known as the Carretera Austral, is one of the most beautiful highways in the world. It begins in the city of Puerto Montt and continues southward for 1,200 km (745 mi). The road leads to the best freshwaters in Chile and is the perfect place for celebrating World Water Day.
Fly fishing in the rivers of Chile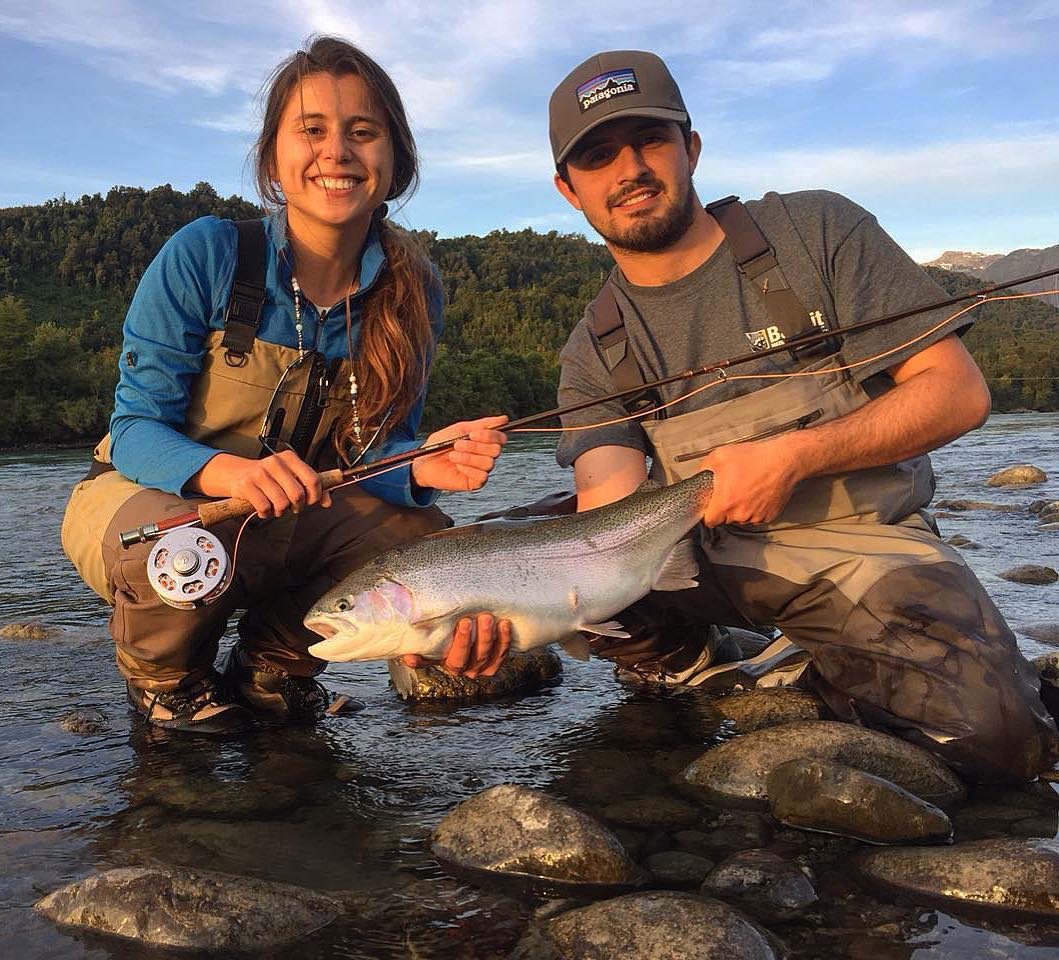 Photo: [@espindolarojas]
Chinook, Coho, and Atlantic salmon can be hooked in all these rivers. Fly-fishing lovers have reported catching fish that weighed as much as 32 kg (70 lbs.). There are also rainbow trout that can weigh around 5 kg (11 lbs.).
The best months to visit rivers in the Chilean Patagonia are November and December for trout and from February till April for salmon.
Futaleufú an ideal river for rafting.
Now, if you're seeking more adrenaline-filled action, the Futaleufú River is an excellent location for rafting and kayaking. It doesn't matter if you lack experience since the river has different routes and levels of difficulty.
Each and every inch of this river has the most incredible turquoise waters that flow through a beautiful valley surrounded by glaciers and mountains. What better way to commemorate World Water Day?
The calm lakes of our country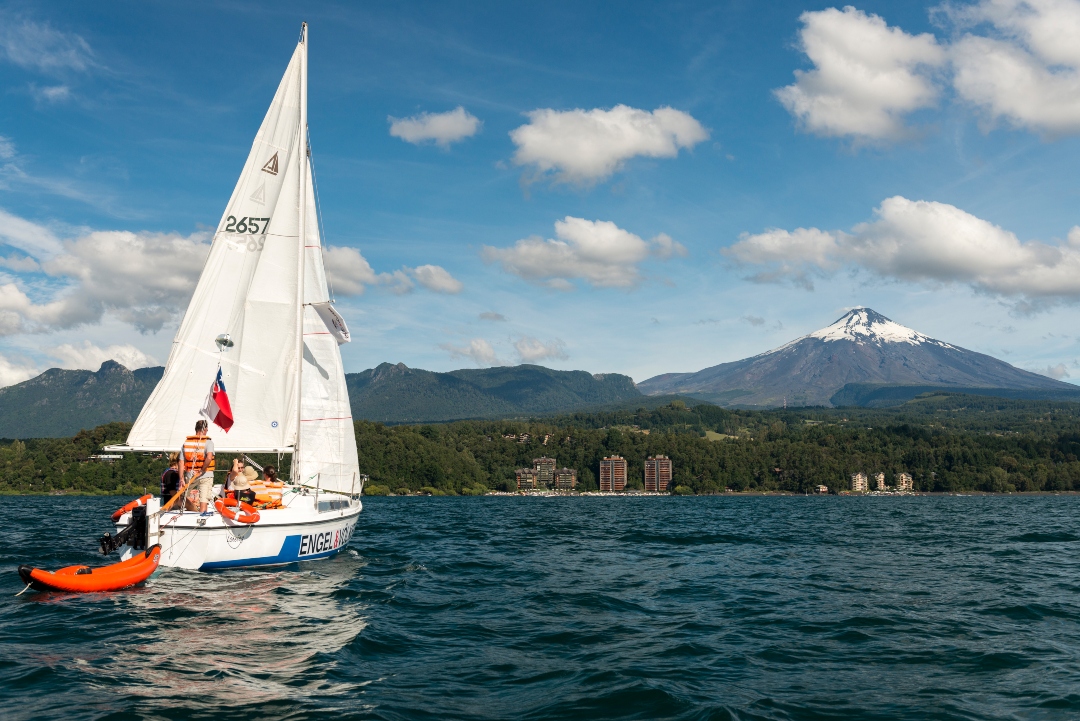 Lake Villarrica, Pucón.
Araucanía is located eight hours south of Santiago and is outstanding for the beauty of its landscapes, its volcanoes, and tranquil lakes. Pucón and Villarrica, the main lakeshore cities, have great conditions for different water sports such as waterskiing, kayaking, sailing, swimming, and fishing.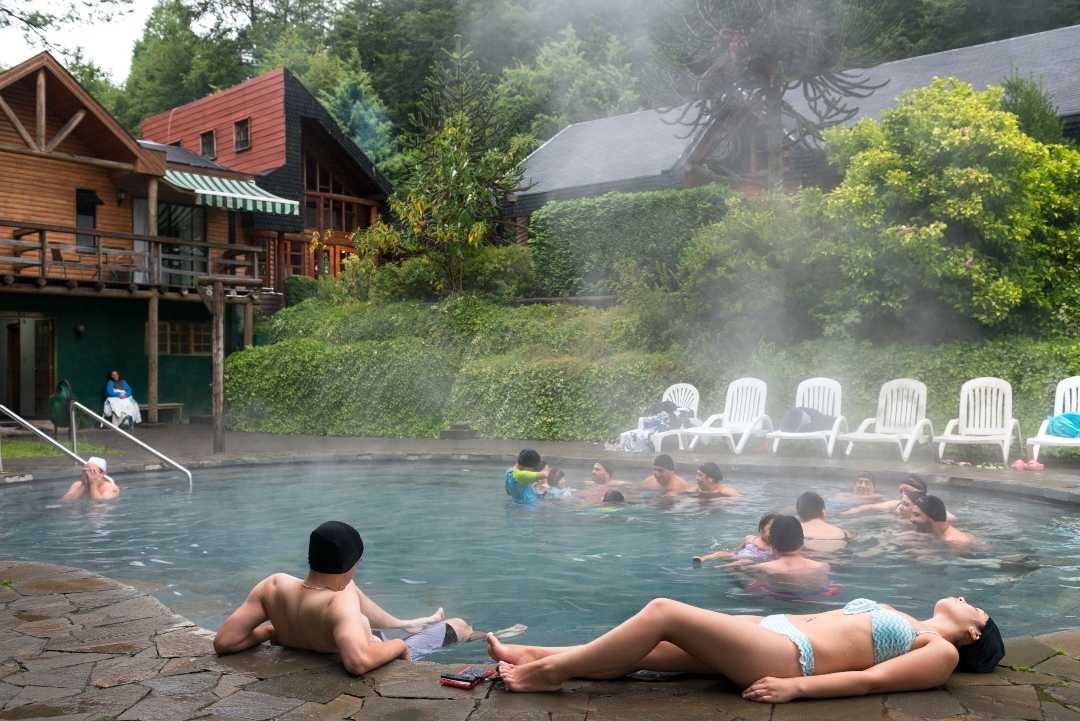 Termas de Pucón, Araucanía
Suppose you want to treat yourself to a day at the hot springs to recharge and relax every muscle in your body. In that case, you'll want to visit one of the many places of hot thermal waters located in the Araucanía area. We guarantee that you'll enjoy a break in this relaxing atmosphere.
The north of Chile should not be missed!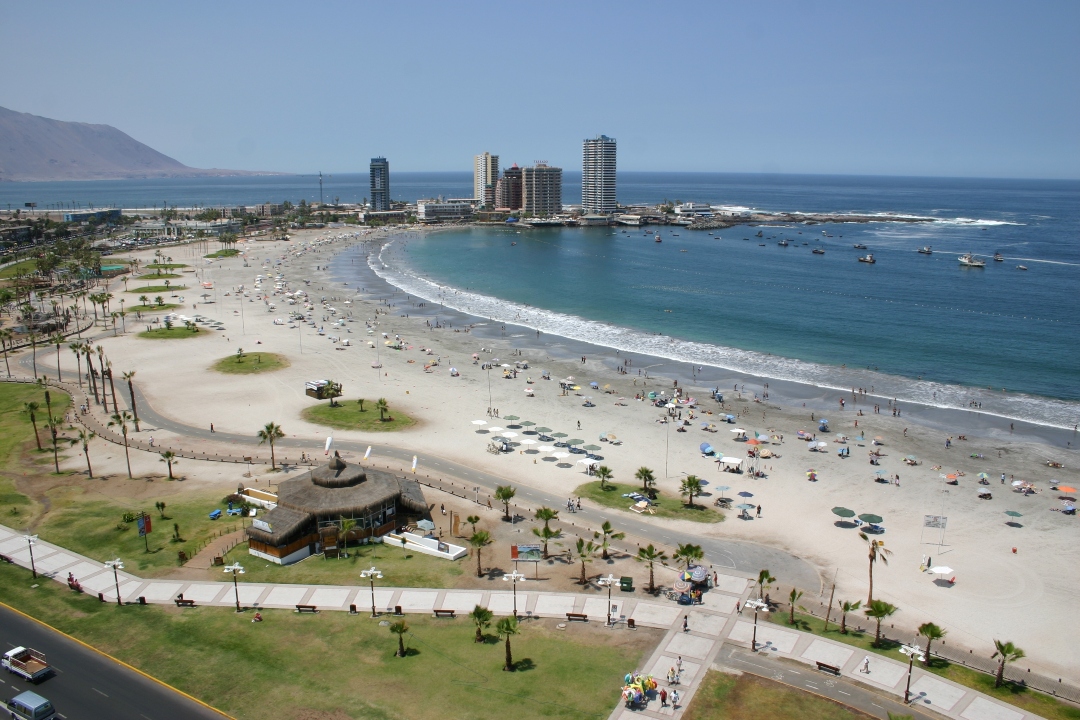 Cavancha Beach in Iquique, the north of Chile
Iquique, or Iki Iki in the Aimara language, means "a place of dreams¨ or "resting place". It is a port-city, beach town, and duty-free zone located in the far north of Chile, 300 km south of the border with Perú.
Imagine swimming in the crystal clear, warm waters at Cavancha beach, famous for its irresistible characteristics. It's the best-known beach in the north of Chile and lovely to visit year-round. You can even swim at night. Its warm white sands and enormous palm trees make it an exquisite location, an oasis in the arid north of Chile.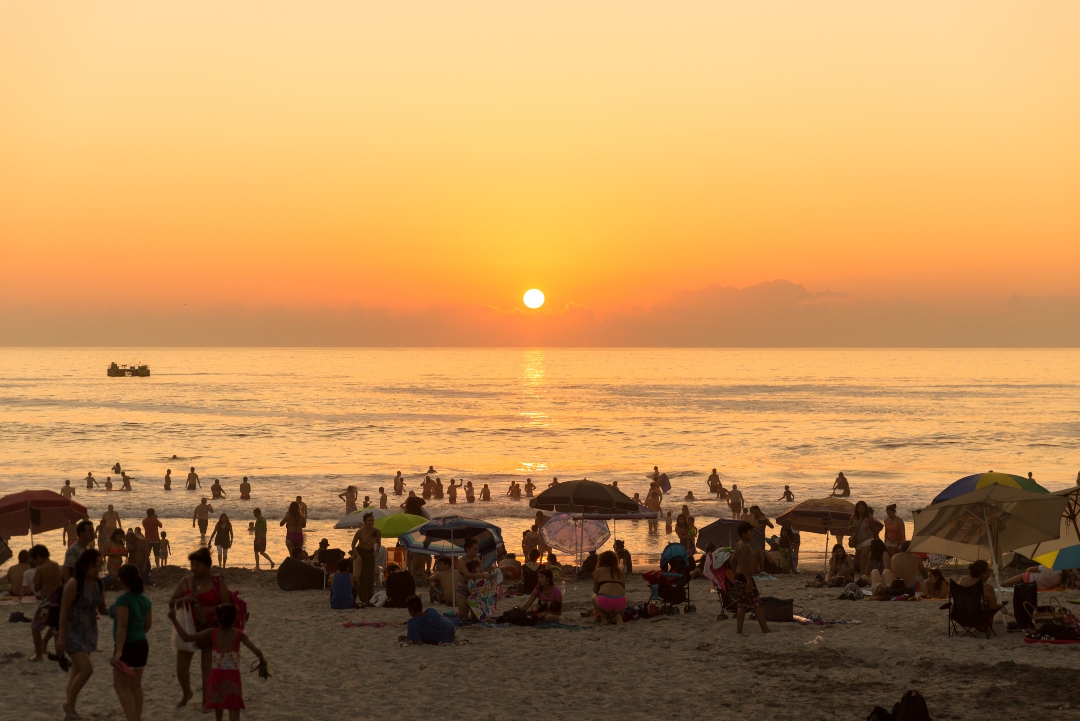 Cavancha Beach in Iquique, northern Chile
We could go on describing each and every thermal pool, beach, and oasis in Chile for your enjoyment on World Water Day, as our country is blessed with this precious resource that provides life and entertainment.
Enjoy each drop consciously and know that this natural resource needs to be taken care of as the treasure that it is.
---
Articles that may interest you