At-home Tourism: Find apps for traveling around Chile
By: Chile Travel - 28 August, 2021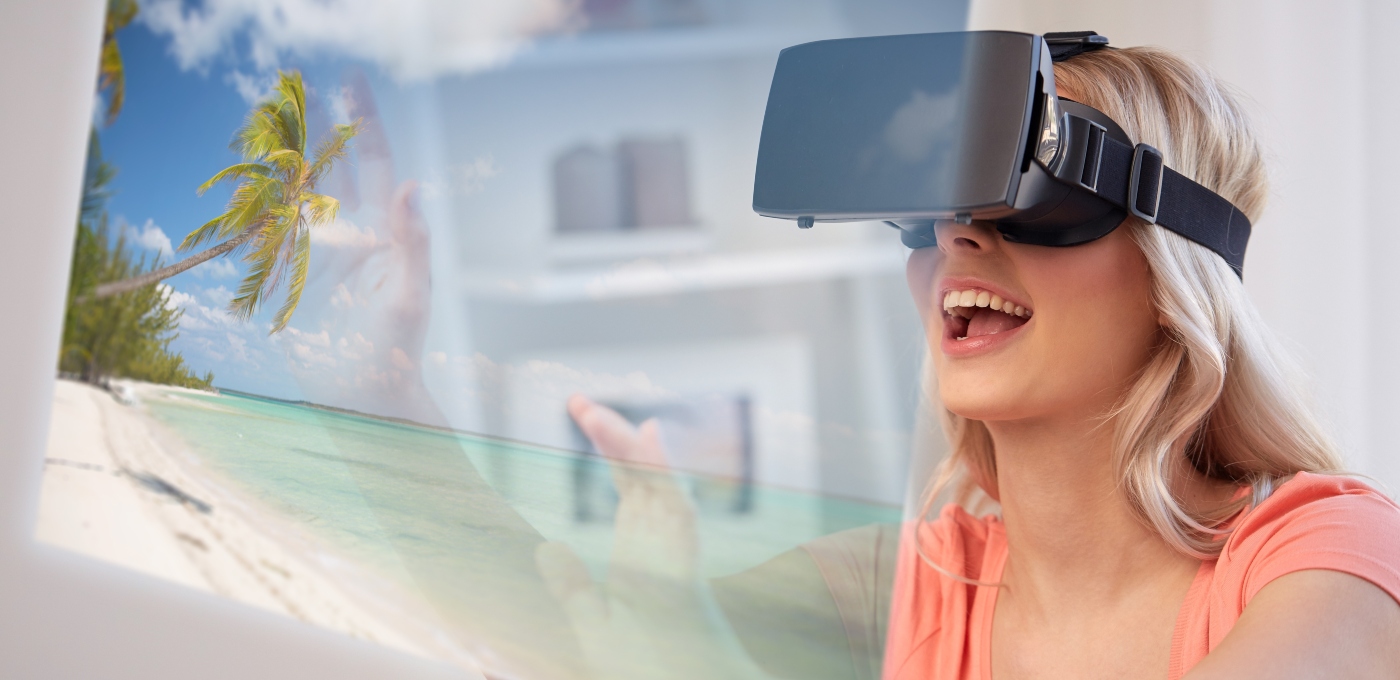 We know that staying at home during times of COVID-19 is not the most exciting plan, especially if our planned trips were replaced by at-home quarantine. But relax! This will soon pass, and for right now take advantage of this time plan your next adventure. See what apps help you travel around Chile, and join us for some virtual tourism.
Before we start, we need to warn you. If you haven't been to Chile yet, you are going to love it! From the comfort of your phone, you can enjoy the diversity of its landscapes, extreme experiences, and the countless adventures of a destination where the impossible is possible.
So let's get to work. Find a quiet spot, get ready to download the apps and begin to dream of Chile. Here is the list of apps every travel lover needs to tour Chile:
CHILE TRAVEL APP

One of the newest travel apps about Chile comes from the country's official tourism website, and is called Chile Travel APP. A complete virtual guide with all of the information you need to easily, engagingly and comfortably see what's waiting for you in Chile.
With a rich collection of high quality photographs that will take your breath away, the app offers more than 600 pieces of content, including national parks, ski centers, hot springs routes and tips on converting to the local currency and weather information by region
The best part of the app is that its content can be accessed in 3 languages: Spanish, English and Portuguese!
Let the daydreaming begin!
AYSEN PATAGONIA CHILE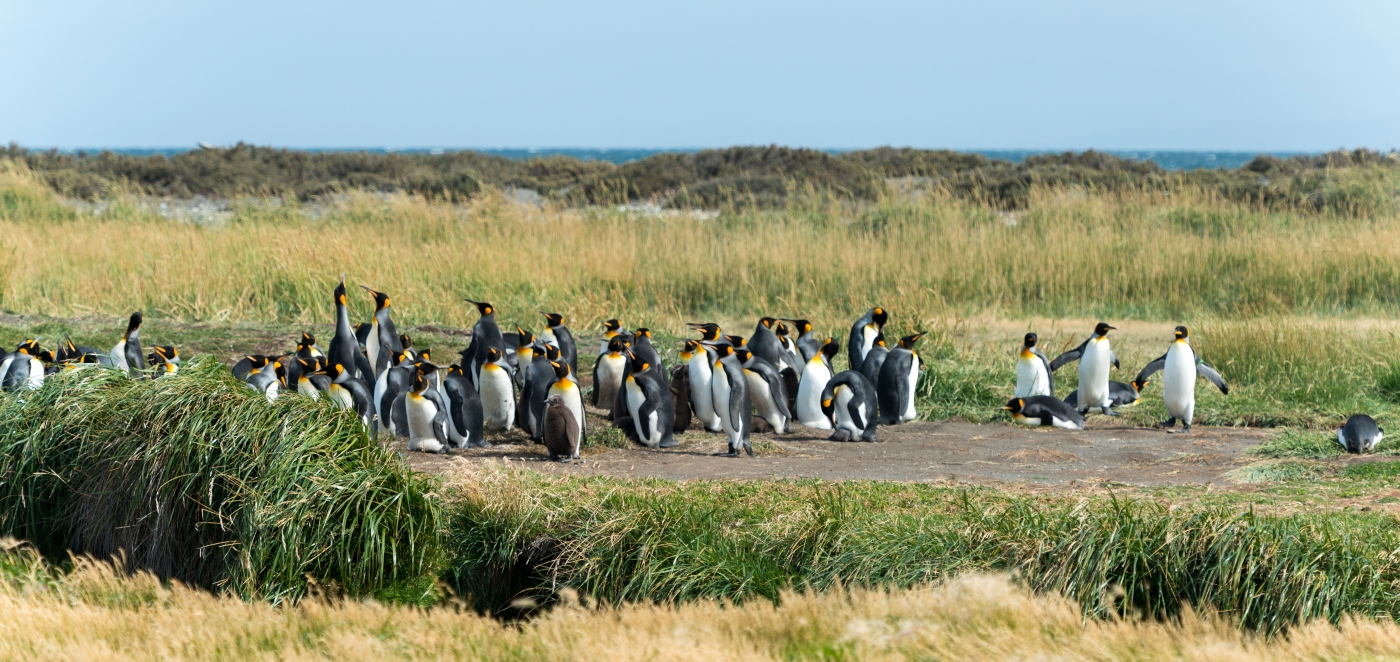 This practical app by the Chilean National Tourism Service offers spectacular images of the south of Chile, and useful GPS maps that offer all practical tips a tourist could need for lodging, food and general services.
Aysén Patagonia divides its services into 4 zones, so that you can discover each of these incredible areas: Northern Carretera Austral, Southern Carretera Austral, Coyhaique-Aysén, and the Patagonian Fjords and Channels.
An app to tour Chile from your phone. In addition to offering content in different languages, it also has a text to voice program that makes it accessible for people with reduced vision, which will make you fall even more in love with this destination where the warmth of its people offsets its cold glacier landscapes.
CHILE 360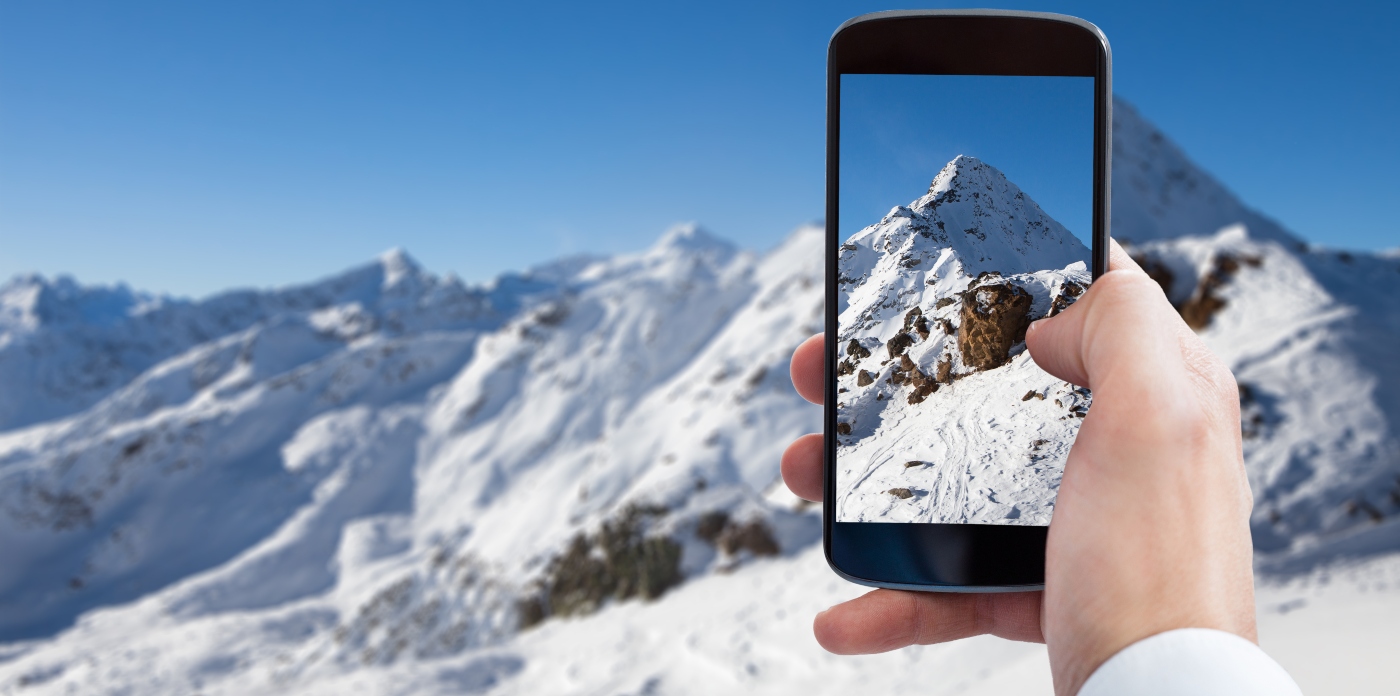 Chile 360º is probably the application with the best 360° photos and videos of Chile's most representative destinations. Download this app, get your virtual reality glasses and without even leaving your home, you can get an adrenaline rush as you hike Torres del Paine or gape at the immensity of the Atacama Desert.
A true gem for extreme adventure enthusiasts. Here you can get a taste of what's waiting for you, for example, in the magical island of Rapa Nui (Easter Island), with a tour of the Moai and volcanoes in the island known as the navel of the earth.
An added bonus is that you can download your favorite contents on your mobile device and enjoy them offline, to take a little bit of Chile with you wherever you go.
CHILE MOBILE OBSERVATORY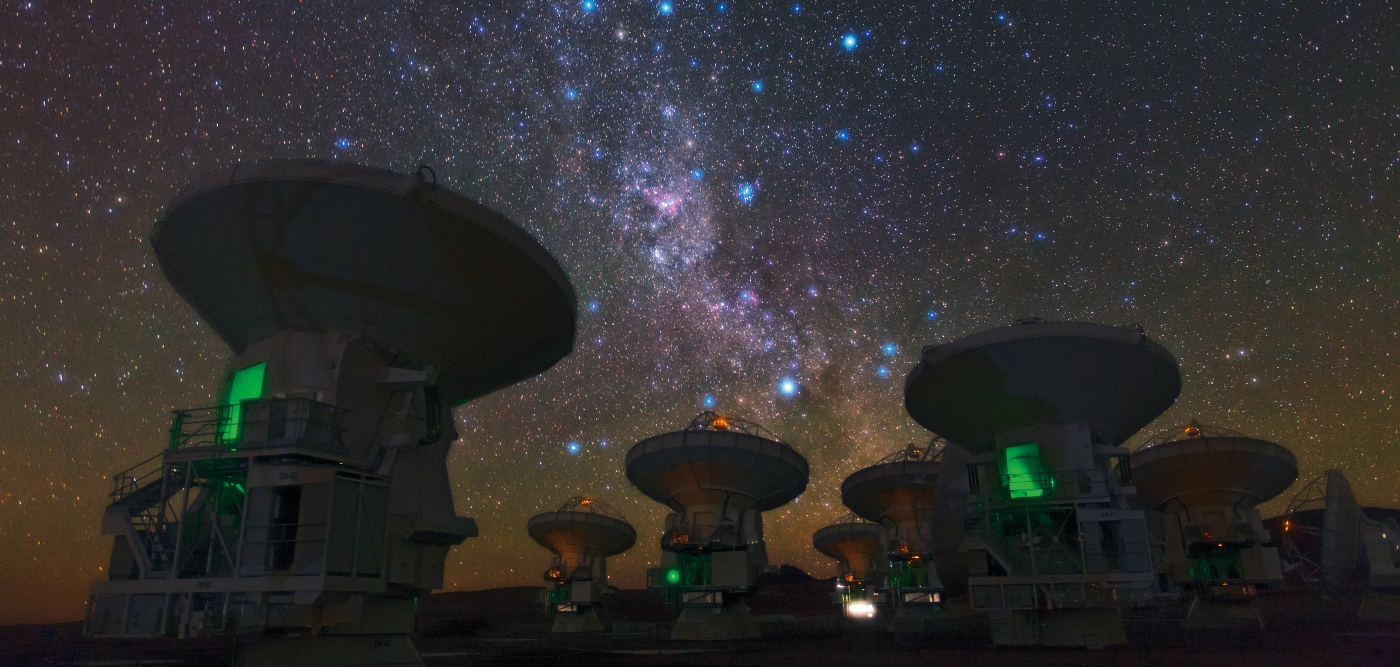 Chile has become the world capital of astronomy observation, with over 40% of the scientific observatories installed in north of the country. For this reason, we invite you to see some fascinating images of the starts, nebulas, galaxy collisions and colossal star explosions, and many more, with the app Chile Mobile Observatory.
An application that you have to have this year, since Chile is going to be the perfect place for observing the upcoming solar eclipse on December 14, 2020, and you can experience it in all of its splendor in the south of Chile.
Get ready for the 2020 eclipse in Chile 2020!
SANTIAGO INDIGENA
Free augmented reality app that shows the first indigenous settlements in Chile, in a unique tour around the capital city's historical center.
Didactic and Innovative, Santiago Indígena invites travelers to visit the Santiago Plaza de Armas to learn first-hand about the history of the indigenous communities that inhabited this area, as well as other historical milestones and relevant information provided through written stories, audio in different languages and augmented reality technology.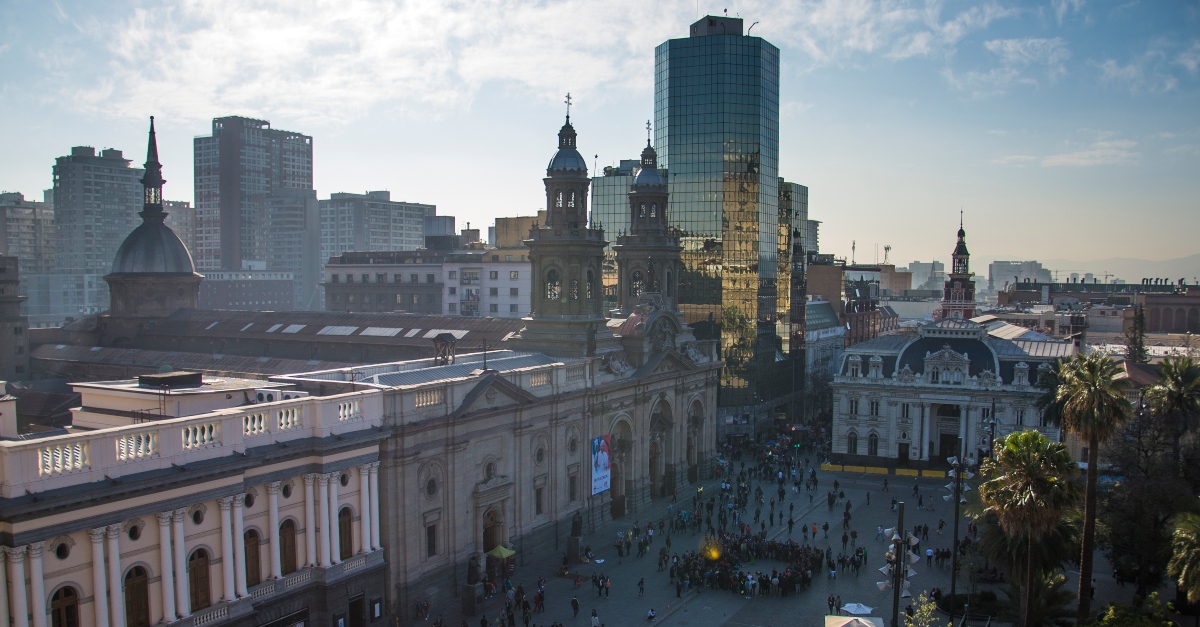 BONUS
Finally, we want to tell you about two applications that, while only available at this time in Spanish, will help you enjoy this incredible opportunity to enjoy at-home tourism and perhaps plan your next trip.
CHILE BIOGEOGRÁFICO
MNHN Chile is the official app of the National Museum of Natural History, where you can find out about its new permanent exhibit, "Chile Biogeografico," before and during your visit, through text, photos and audio guides.
This app includes a detailed interactive map of the place and a complete description of the museum's different rooms, along with images and references to know where you are.
An application for traveling to Chile and discovering its rich culture, because you know what they say. The best way to know a country is through its museums.
BAUHAUSSTGO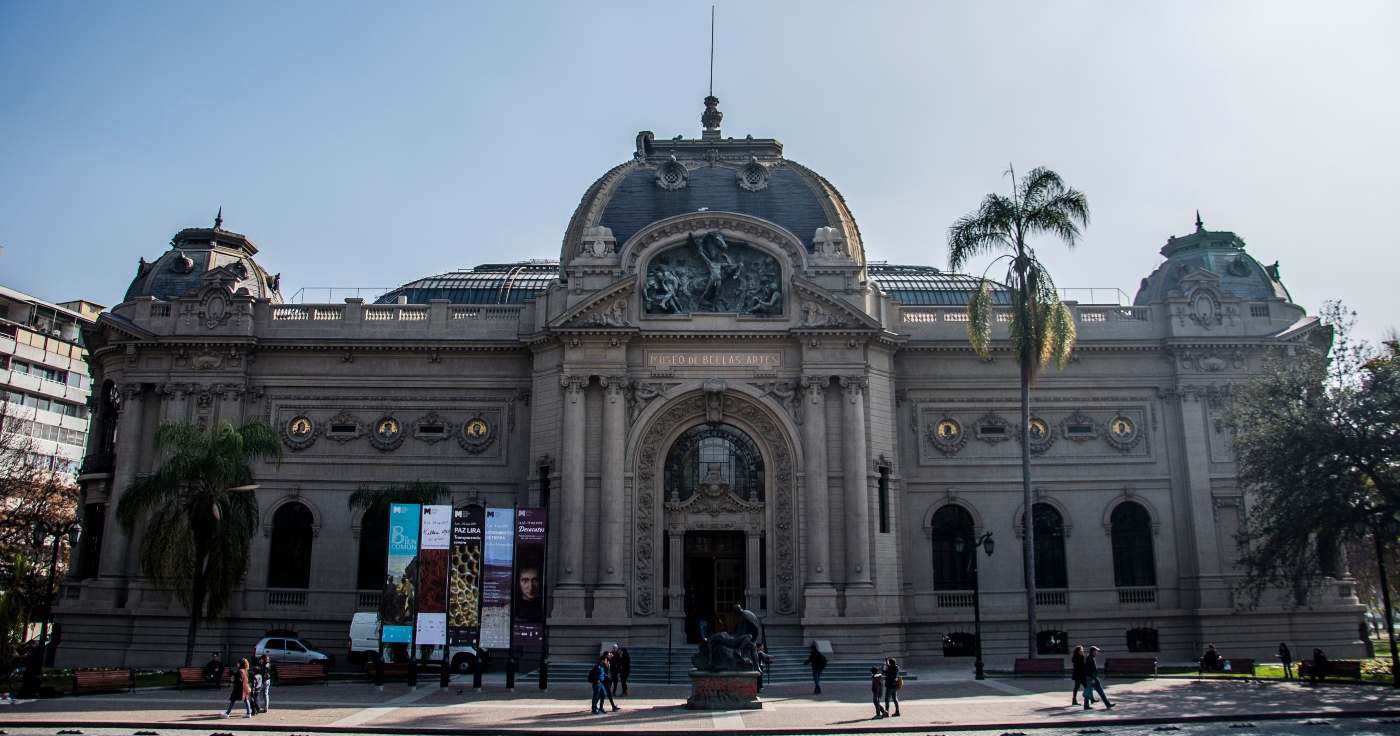 This is an application for smartphones and iPads developed by the National Museum of Fine Arts and the Goethe-Institut Chile as part of the Bauhaus Film expo, organized by both institutions with the collaboration of the Bauhaus Dessau Foundation.
In BauhausStgo you can view a geo-referenced selection of 30 buildings in Santiago, as a contribution to the dissemination of this modern architectural heritage.
You can interact through the app, share images, add buildings to your favorites and much more. This initiative deserves a big round of applause! It's not only educational but lots of fun.
---
Articles that may interest you