Photo: Anakena

Photo: Anakena

Photo: Anakena

Photo: Anakena
Enjoy the warm, calm and turquoise waters of this beach, with white coral sand and palm trees, set in the foreground of the two Ahus and their Moai. A unique landscape you can't miss.

Enjoy the sun and swim by the shore, as this is the only beach on the island officially open for bathing. Relax by the seaside kiosks, where you can try tuna empanadas and the traditional poe, a sweet pudding prepared with pumpkin and flour.
Monday
Anakena
Cielo claro
---
Prob. de precipitaciones: 2%
Humedad: 35%
Viento: a 10 km/h.
How to get there?
Find information on how to get to this destination
See on map
Explore the charms Anakena
Traditional Cuisine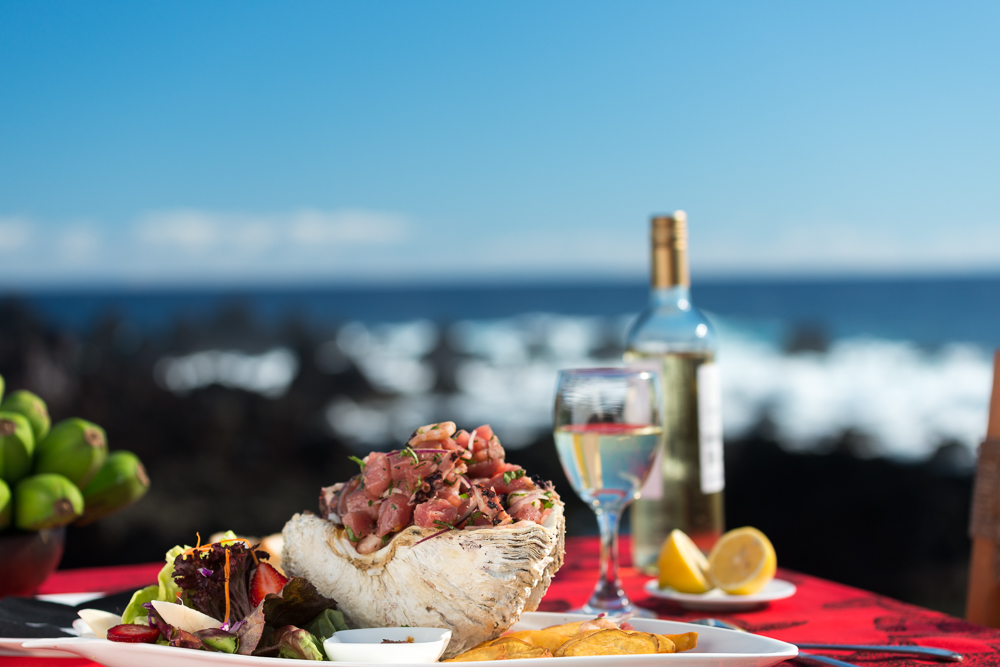 Foods that merge with traditional preparations marked by the identity of ancestral people, give rise to unique dishes. Let yourself be captivated and surrender to the pleasure of intense flavors from both the Chilean land and sea.
Wine and Gastronomy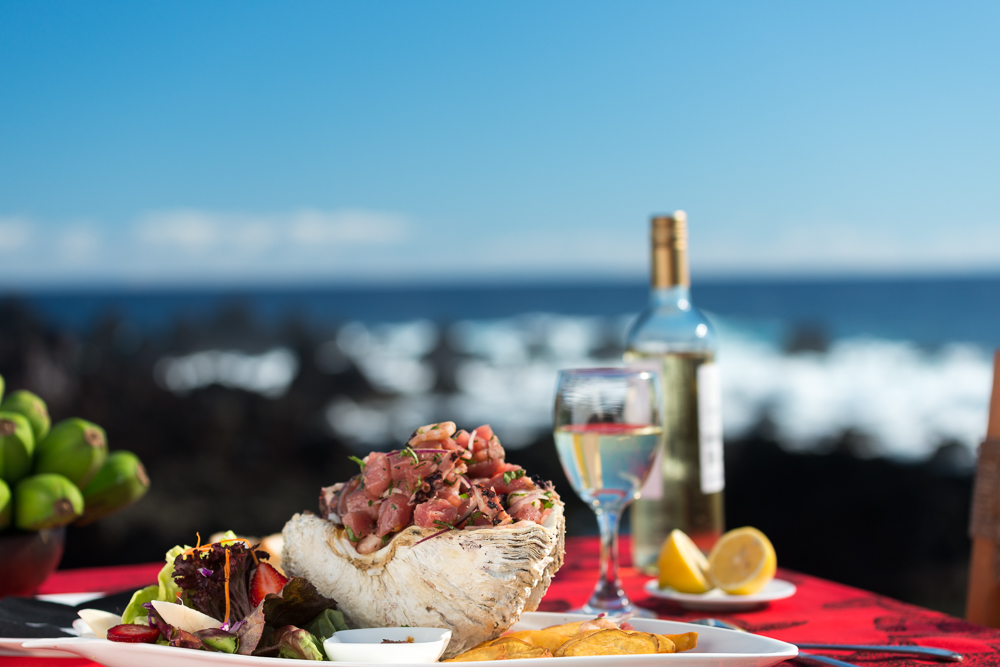 Coastal Beaches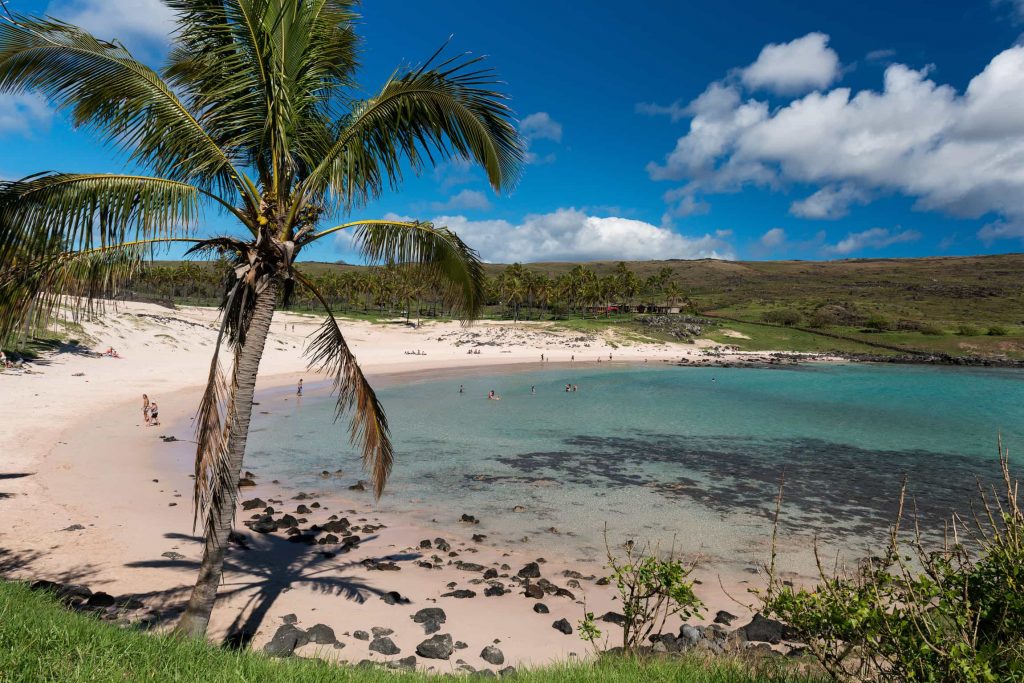 Come and discover the diversity of scenarios that Rapa Nui offers! Visit Anakena beach that enchants with its warm waters and fine white sands. Accompanied by a privileged environment, this beach is also ideal for snorkeling.
Beaches