ALERCE ANDINO NATIONAL PARK, AN ANCIENT RESERVE OF NATIVE FLORA
By: Chile Travel - 28 August, 2021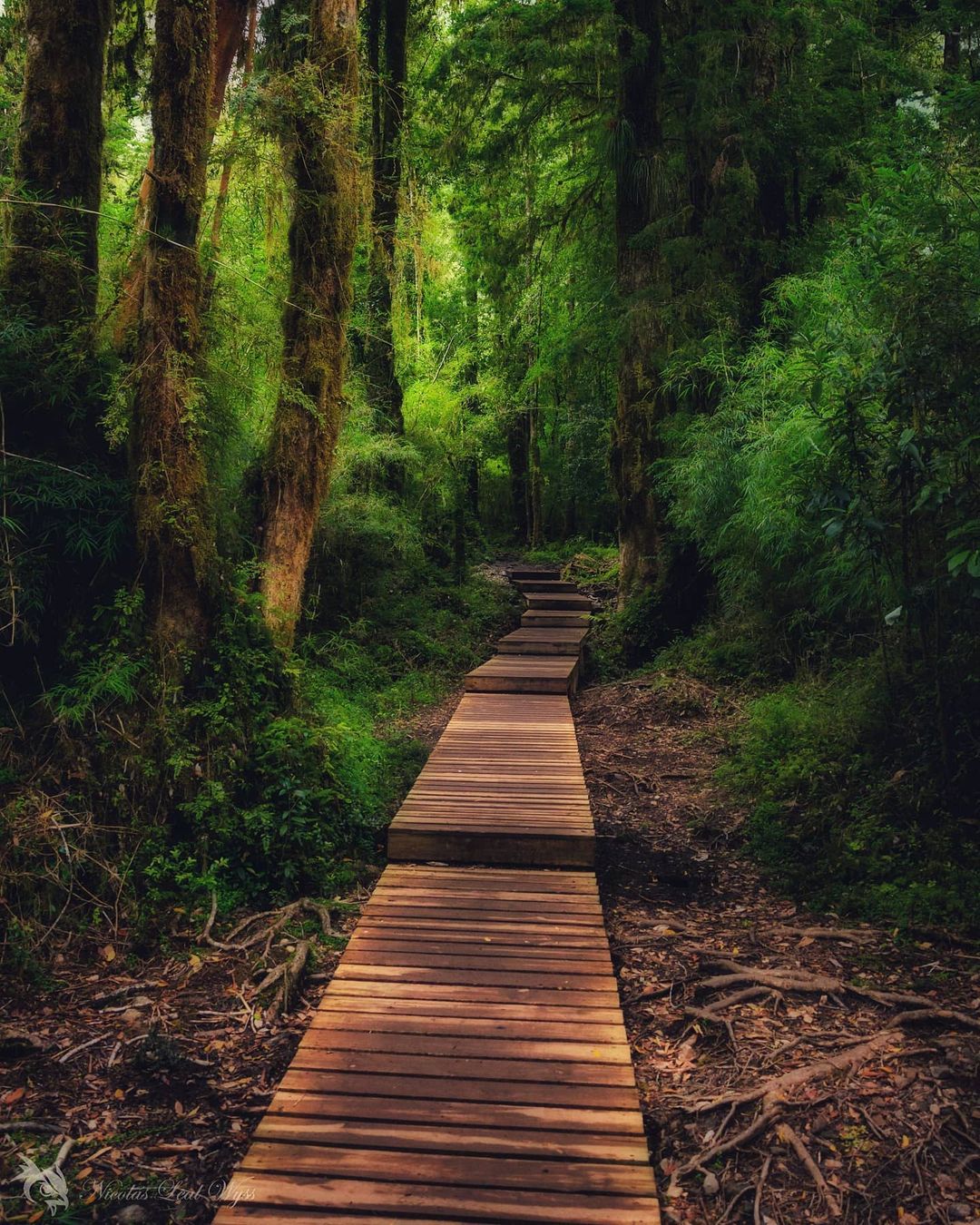 A living treasure, one of the oldest forests in the world will amaze you in its fullest expression. Walk through valleys and lagoons in the Alerce Andino National Park, a place to admire the natural beauty of southern Chile.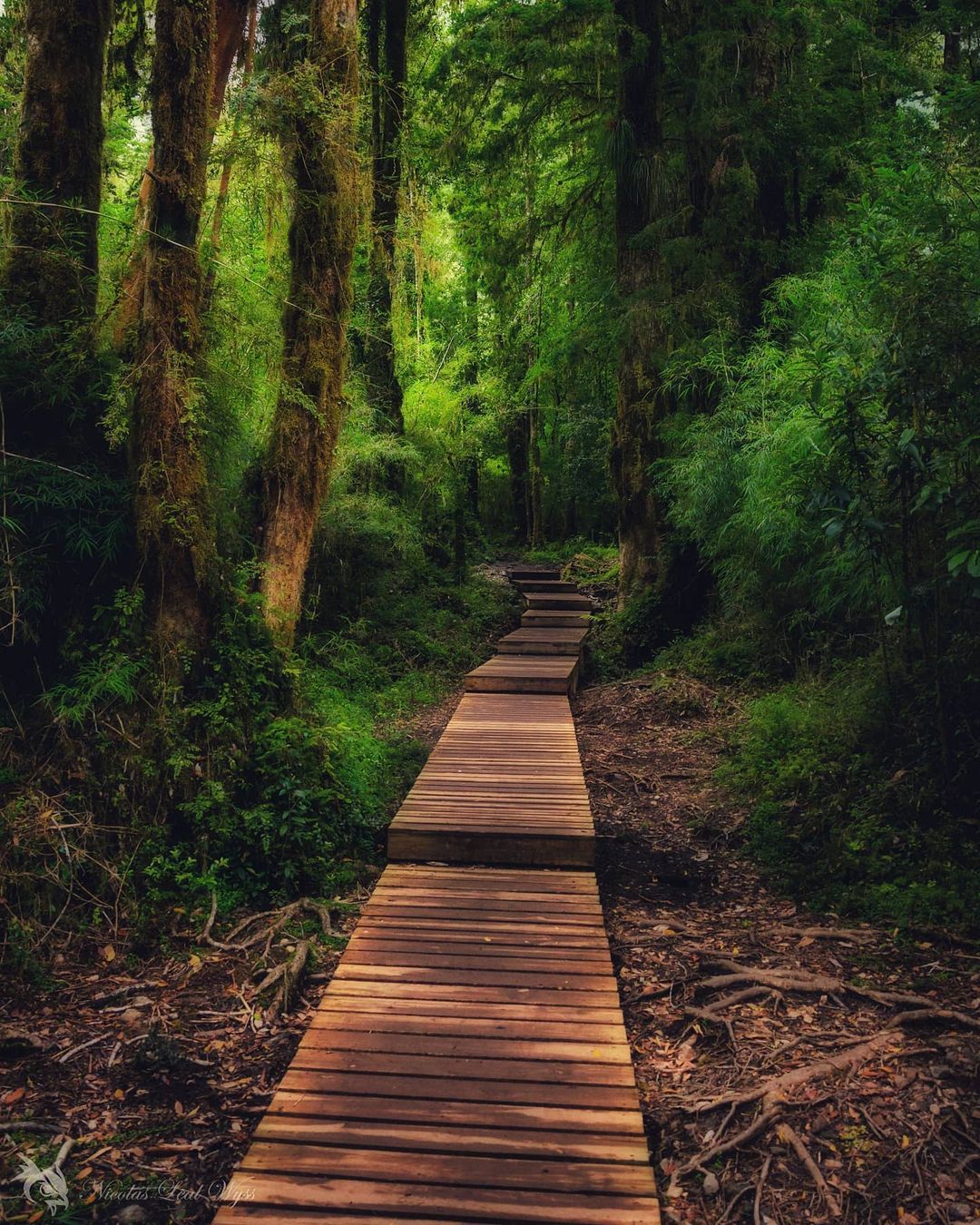 Pathway in the Alerce Andino National Park, southern Chile
Photo: [@nickowyss]
Chile's region of Los Lagos (The Lakes region) is 46 km (28.5 mi) from the city of Puerto Montt, between the Reloncaví estuary and the Reloncaví Sound. Here there's one of the world's most unique refuges with an extraordinary wealth of flora and fauna.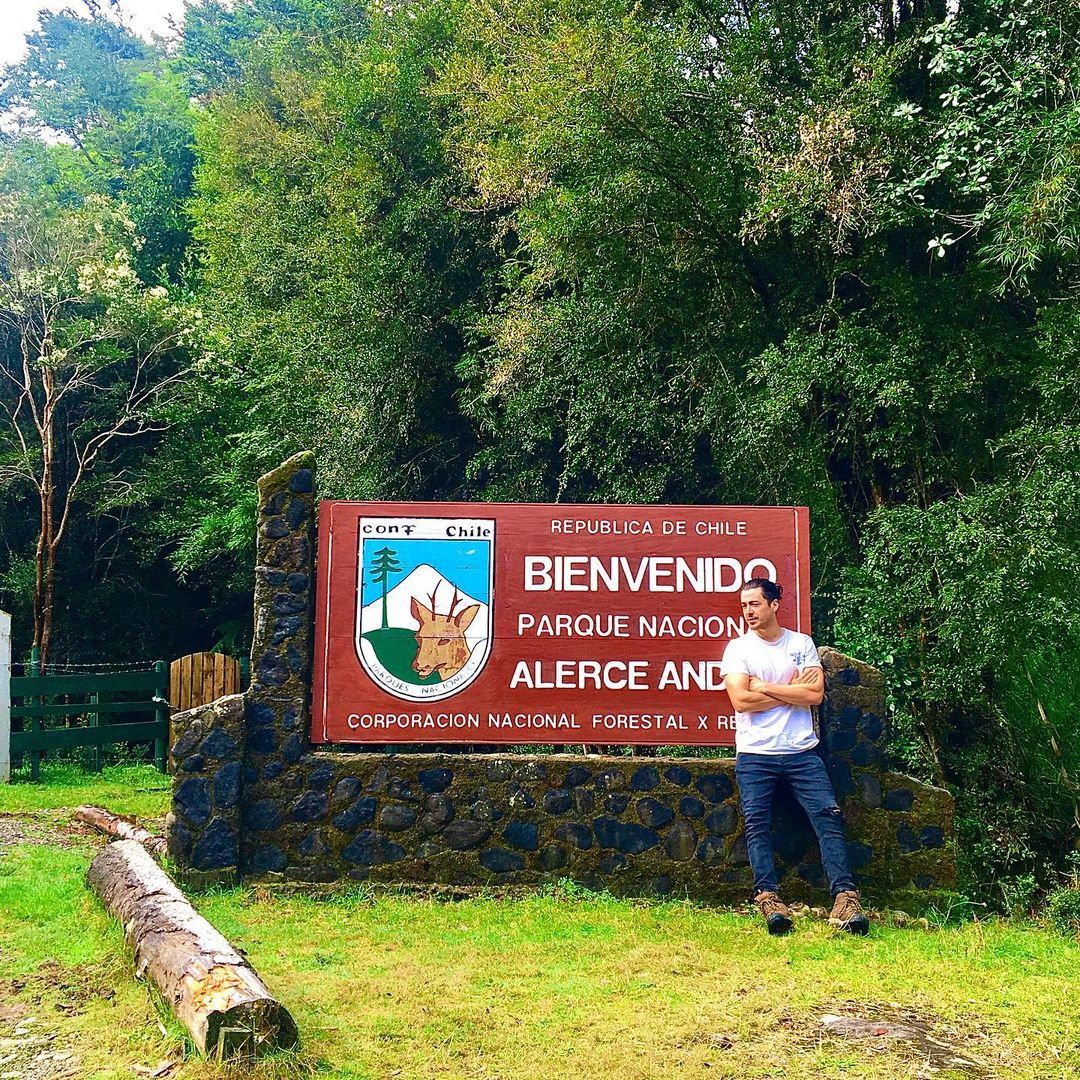 Chaicas entrance to the Alerce Andino National Park, Los Lagos region
Photo: [@wintter_montiel]
Alerce Andino National Park, a protected natural area, is part of the Temperate Rainforest Biosphere Reserve of the Southern Andes, in the Chaicas Mountain Range.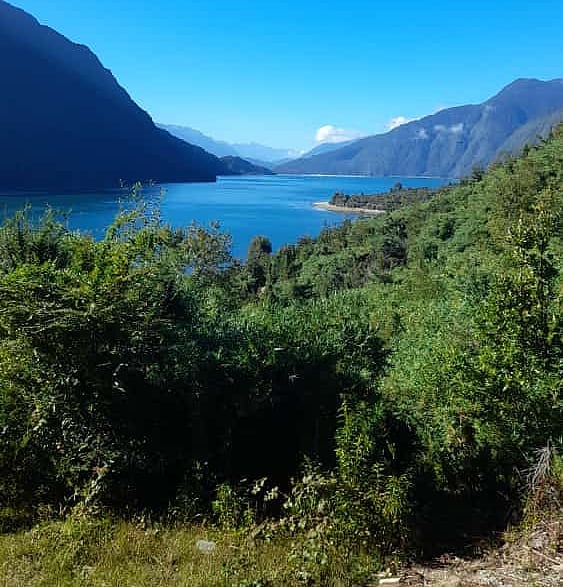 View of the Reloncavi Estuary, Tagua Tagua Lake, southern Chile.
Photo: [@estuarioreloncavi.cl].
Of the 40 thousand hectares of the Alerce Andino National Park, half of its flora consists of the planet's last specimens of Alerce (Fitzroya cupressoides). The Alerce, or also called Patagonian Cypress, is South America's most giant tree and a millenary one as well, of up to 2,500 years old. However, they are currently in danger of extinction, so this Alerce reserve is a genuine treasure.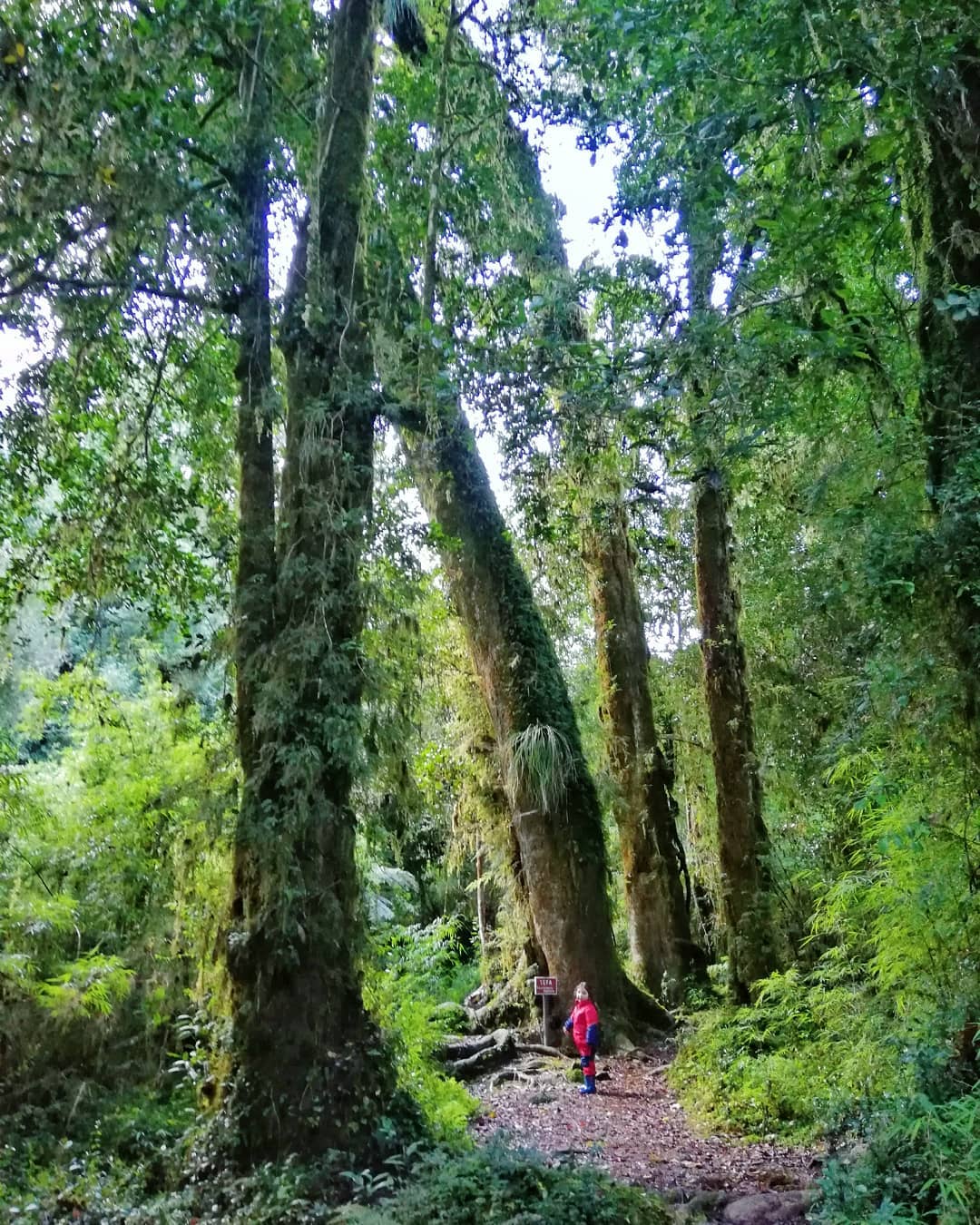 Forest of Alerces, Alerce Andino National Park
Photo:[@conspirauniverso]
This park invites you to walk along its many trails, navigate around its lagoons, and have the chance to spot different native animals of southern Chile such as these:
• Pudú, one of the world's smallest deer species
• Monito del monte, a diminutive marsupial endemic only to southwestern South America
• Puma or cougar
• Güiña, Kodkod in English, the South America's smallest feline
• Chingue, a type of skunk
• Vizcacha, a mountain vizcacha
•  Foxes, such as the Chilote fox
And if you stay longer, even better! Then you will have the possibility to camp or spend the night in one of the park's shelters.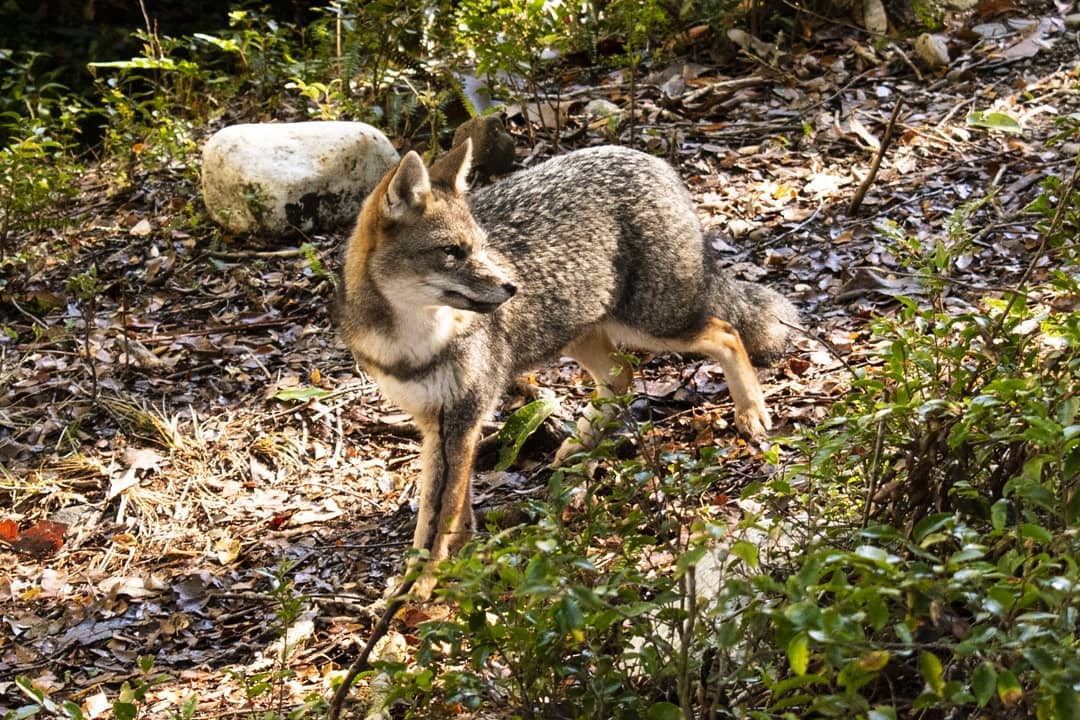 A fox in the Andino National Park
Photo: [@psycho_ciencia]
Why Chile has an Alerce Reserve
When you travel around the south of Chile, you will notice that the houses' roofs and walls are covered in small wood shingles, all the same size, known as "Alerce shingles".
For years, this magnificent tree was used to construct more than just houses. Alerce wood was highly valued due to its lightweight and elasticity, used for building ships, and even airplanes, causing irreparable damage to the forests. For this reason, in 1976, Chile declared it a protected species.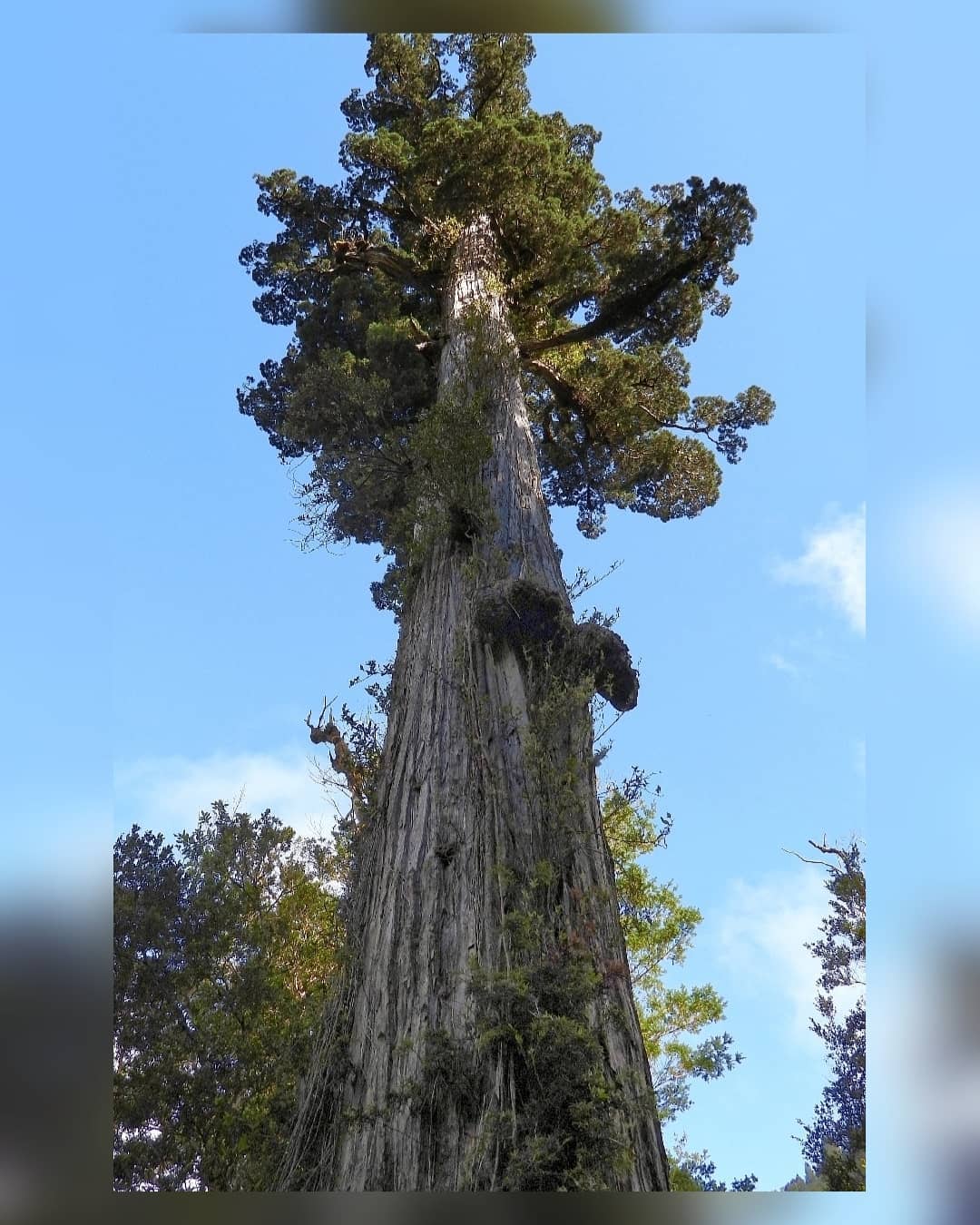 Alerce tree, Fitzroya cupressoides, also known as "the venerable elder"
Photo: [@rass_wildlife]
Alerces grow only one centimeter every fifteen years, yet they stand as tall as 60 meters (200 feet) and live for more than 4,000 years.
They are called "open books" because of their huge growth ring patterns that allow scientists to trace the climatic and geological changes that have taken place over the last thousands of years.
Paradoxically, however, its wood still continues to be exploited by the timber industry, even though the Alerce is considered the venerable elder of America's southern forests.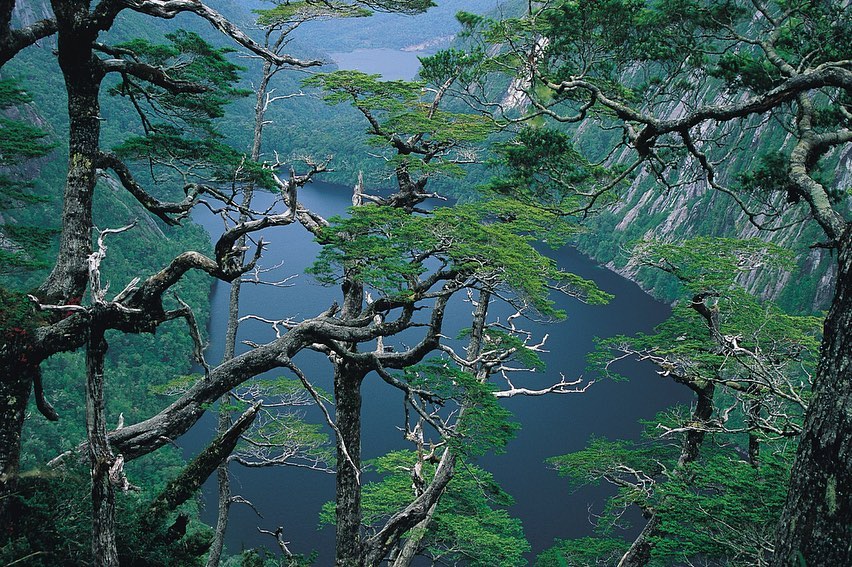 Alerce Andino National Park, Chile
Photo: [@amigosdelosparques].
Unfortunately, of the park's 260,000 hectares of Alerce forests, only 42,000 are protected by the Chilean State. It is up to us to take care of the park every time we visit it.
The extinction of Alerce trees would deprive humanity of very valuable information about how the world's climate has changed, making them ancient living testimonies.
Learn more about the venerable elder in the Alerce Andino National Park
If you are still eager to know more, we shall also mention that the best time to visit the park is between November and March, during the summer in Chile. However, in autumn you will find a great variety of mushrooms and, in the winter, you can see the hills covered in snow, which is a marvelous spectacle.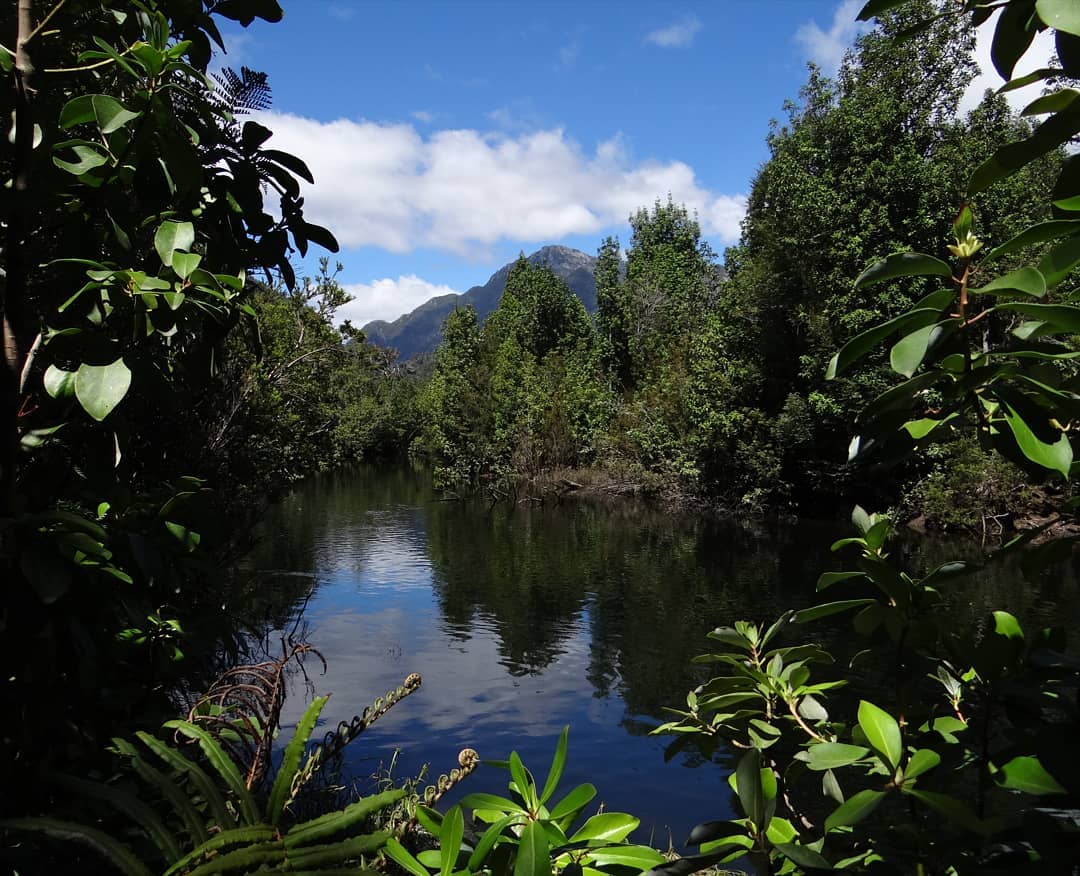 Lenca River, Alerce Andino National Park
Photo: [@rukachucao]
A fundamental fact to take into account is that the park has forest rangers that can help you throughout your tour. Don't forget to bring good hiking shoes, comfortable clothing and even some waterproof or windproof gear because this region is permanently humid. The park also has more than 50 lakes and natural ponds to admire and photograph.
At the moment, only some of the park's trails are open, from Monday to Friday, with a maximum daily capacity of 50 people, and the longest hikes are 19 km (12 mi).
Two of the must-see viewpoints are the "Correntoso," where you can camp between December and March, and the one on Sargazo Lake trail, which is moderately difficult, with a 2.5 km (1.5 mi) hike through native forests of Alerce trees.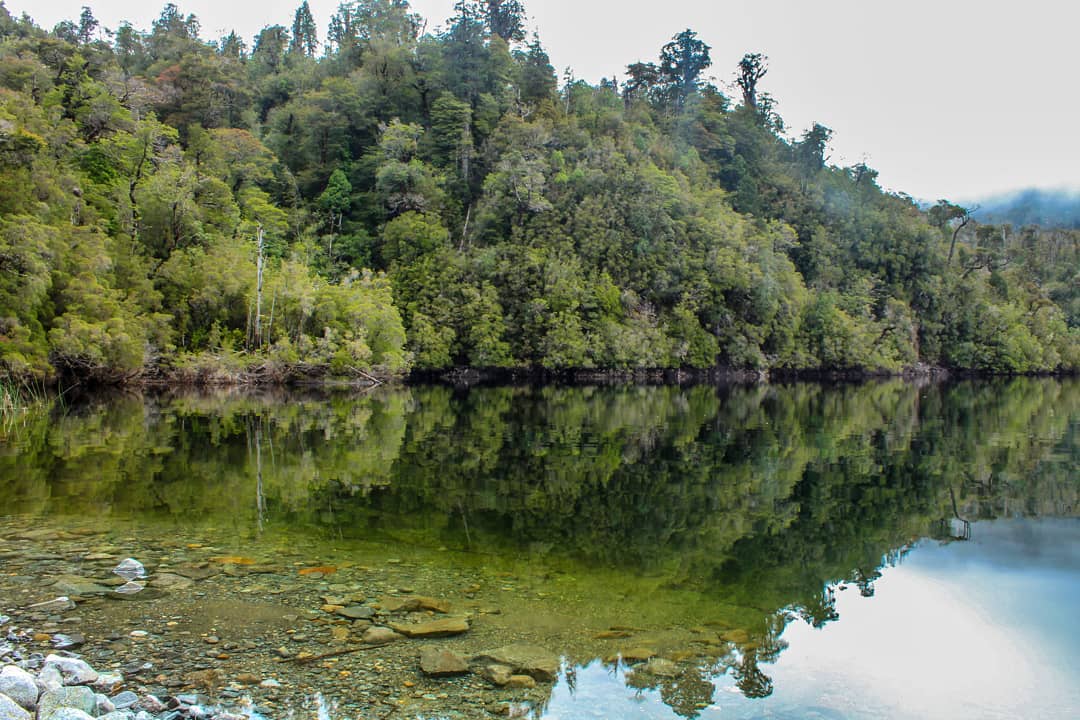 Sargazo Lake, Correntoso sector, Alerce Andino National Park
Photo: [@_n.vivar_]
Come tour and discover the Alerce Andino National Park, a dream place, an "open book" that invites us into its paradise of peace and calm. Contemplate the lush natural landscapes and learn more about the valuable information Alerces offer. There are plenty of reasons to protect and cherish this beautiful tourist attraction in the south of Chile.
---
Articles that may interest you