Glamping in Chile: Camping with Comfort and Luxury
By: Gabriela Salina - 30 August, 2022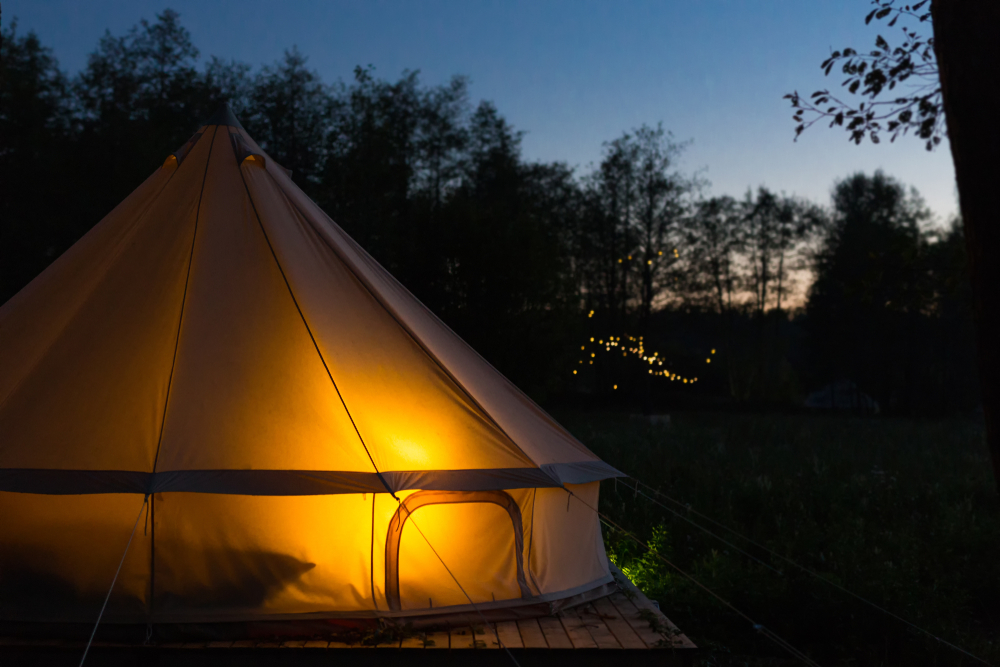 If you are a traveler looking for an outdoor experience, without leaving aside the relaxation and comfort offered by the best hotels, we recommend you have a glamping experience in Chile. You won't regret it! 
Its name merges "glamour" with "camping" and is based on an environmentally friendly philosophy. Chile has several destinations that have already become one of the main attractions in Latin America to practice this type of lodging.  
Here are some of the glamping sites in Chile registered in Sernatur's Tourist Services. 
Desert and stars
The north of Chile is internationally renowned for its spectacular skies. The country is "the world's reserve of stars" for nothing. Now, imagine sleeping in the middle of the desert, on a starry night without having to worry about setting up a tent or sleeping on an uncomfortable floor… Simply perfect! And this is what glamping is like in the north of Chile. 
We start our journey in San Pedro de Atacama. Here you will find sites that offers Yurtas (Mongolian tents) with private bathrooms and equipped tents. The latter have shared bathrooms with the rest of the visitors.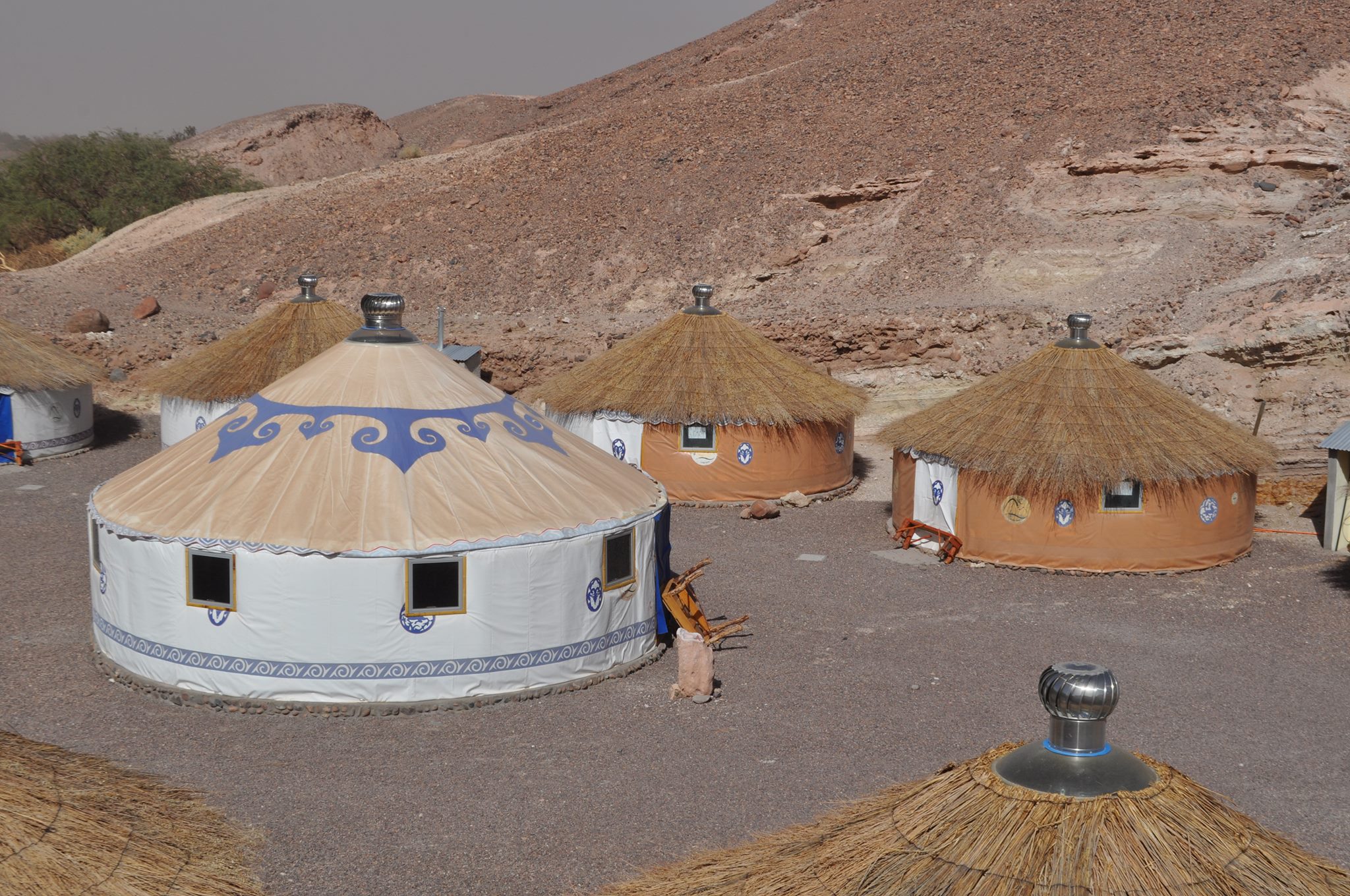 📸: Glamping Altos de Quitor
Moving south across Chile we find a wide offer in the Elqui Valley, an area known for having one of the cloudless skies in the world. This is precisely one of the characteristics that highlights the domes in the area, glamping that allows you to contemplate the sky. Also, some centers offer astronomy tours, suitable for everyone, and spa services such as reiki, massages, and meditation.  
The south of the world, a place for dreaming
The south of Chile also offers several alternatives to live the glamping experience. These accommodations were also designed to be sustainable and environmentally friendly. 
In the central-south zone, an hour away from Chillán, you can find domes focused in "wellness tourism". Accordingly, its range of services include thalassotherapy (therapy with marine waters and elements) and thermalism (therapy with thermal waters).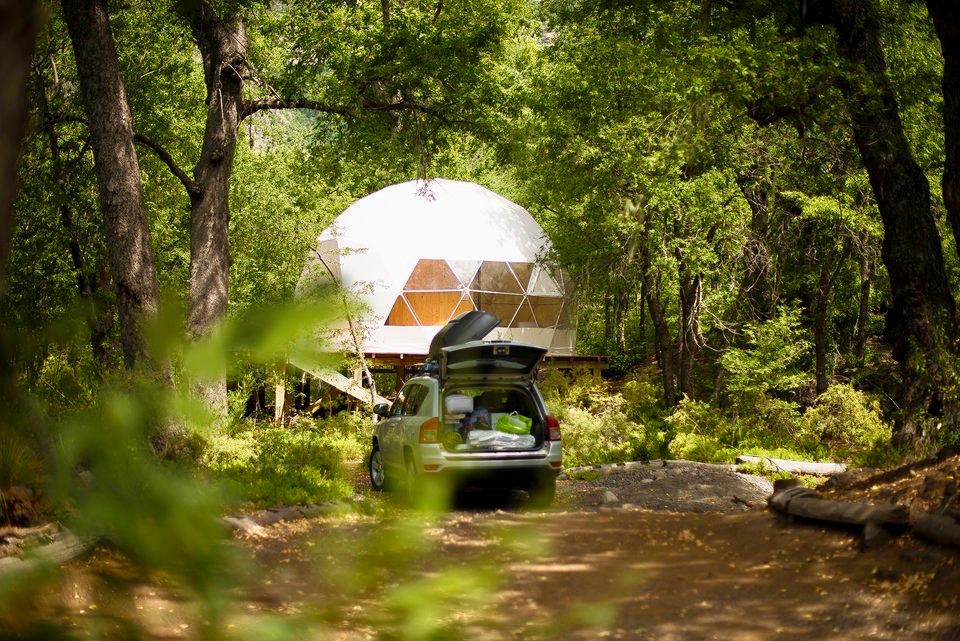 📸: Glamping Domos Treepod
Sustainable at the end of the world
Did you know that the first hotel built with geodesic domes fully sustainable in the world is in Chile?
Was opened in the extreme south of the country, located in the heart of Torres del Paine National Park, the eighth wonder of the world, and it is . They are inspired by the traditional Kawésqar igloos, where these nomadic and indigenous tribes used to live.  
We hope you like this new way of camping, since glamping in Chile is an experience that you must live to enjoy nature at its best.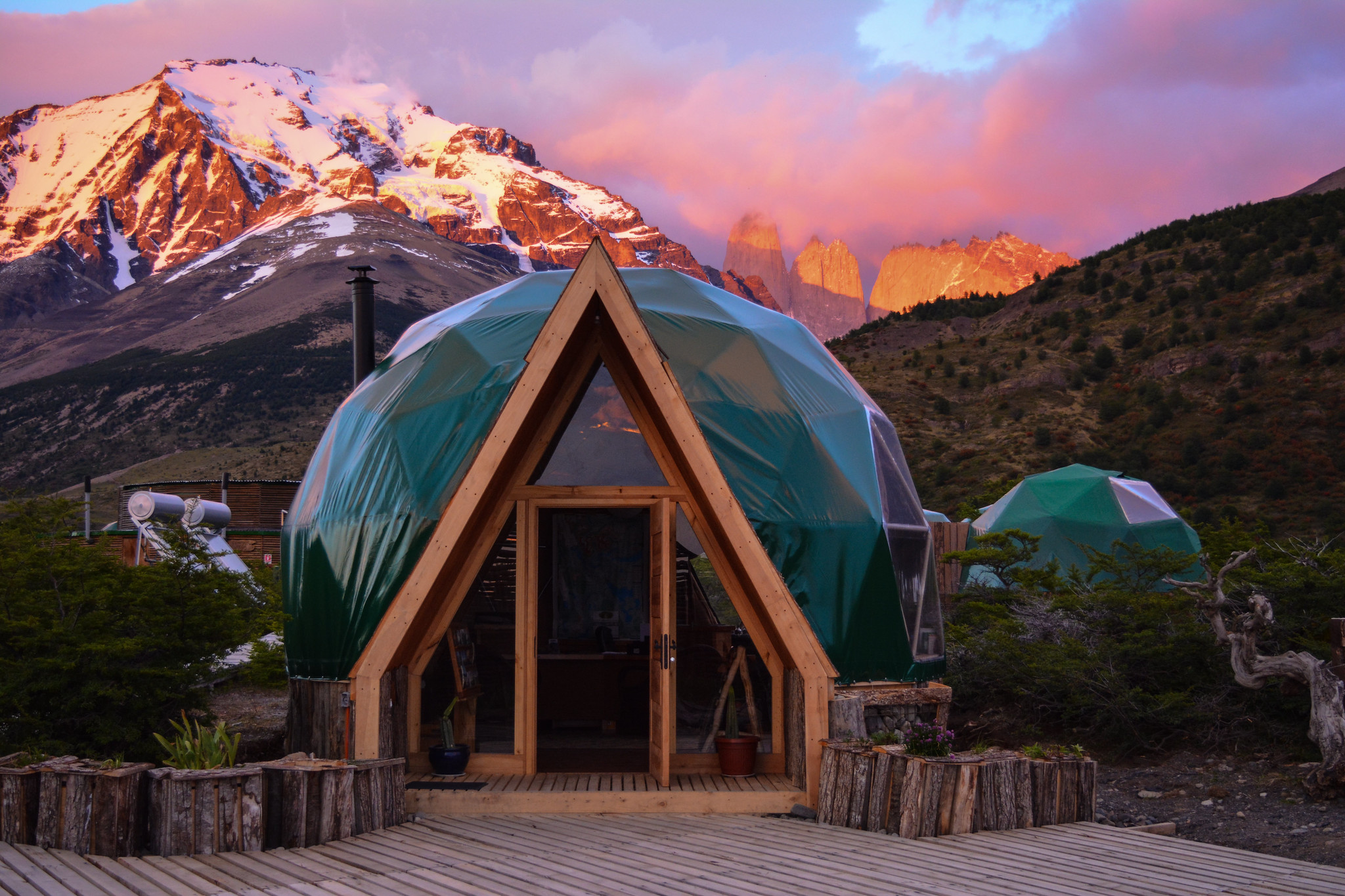 📸: Ecocamp Patagonia
---
Articles that may interest you