Trekking is waiting for you! 5 volcanoes you can climb in the south of Chile
By: Gabriela Salina - 9 August, 2022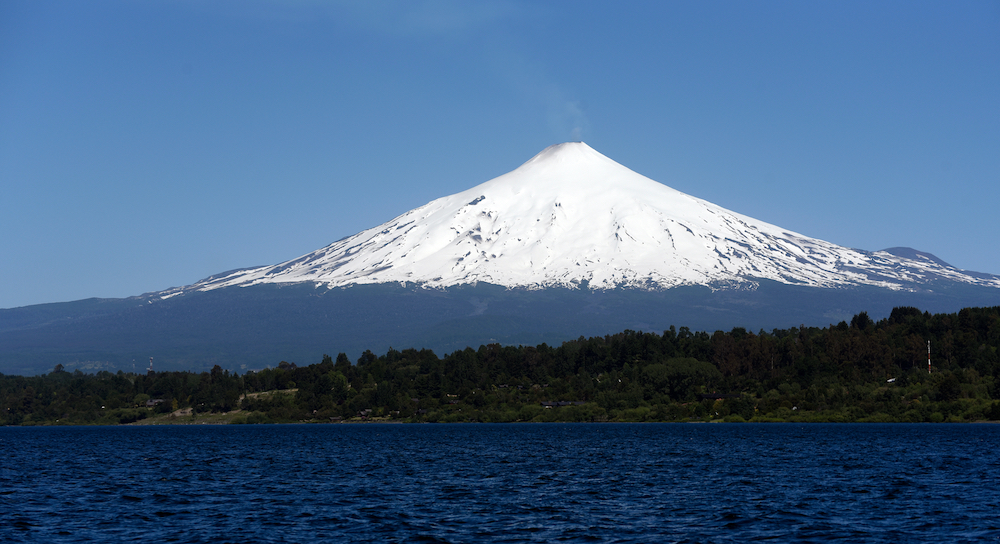 We like adventure, we like the mountains, and we are full of energy. For this reason, we will tell you about some of the volcanoes you can visit and explore in the south of Chile.
Chile is a country of volcanoes. It is estimated that there are more than two thousand volcanoes across our territory, with 90 of them potentially active. These mountains are constantly controlled and there are currently no warnings of danger to people. They even are one of the attractions of our adventure tourism.
Chile has its Lakes and Volcanoes Scenic Route, a journey of 19 massifs that crosses areas of enormous scenic, environmental and cultural value in the southern part of the country. Here is a selection of 5 of them for you to climb on your visit.
Before your trip, we recommend you get to know the route, let the park rangers know about your climb, follow the marked paths, wear suitable clothing and shoes, and have a basic emergency kit. You can also find tours and guides in our registered services.
1. Llaima volcano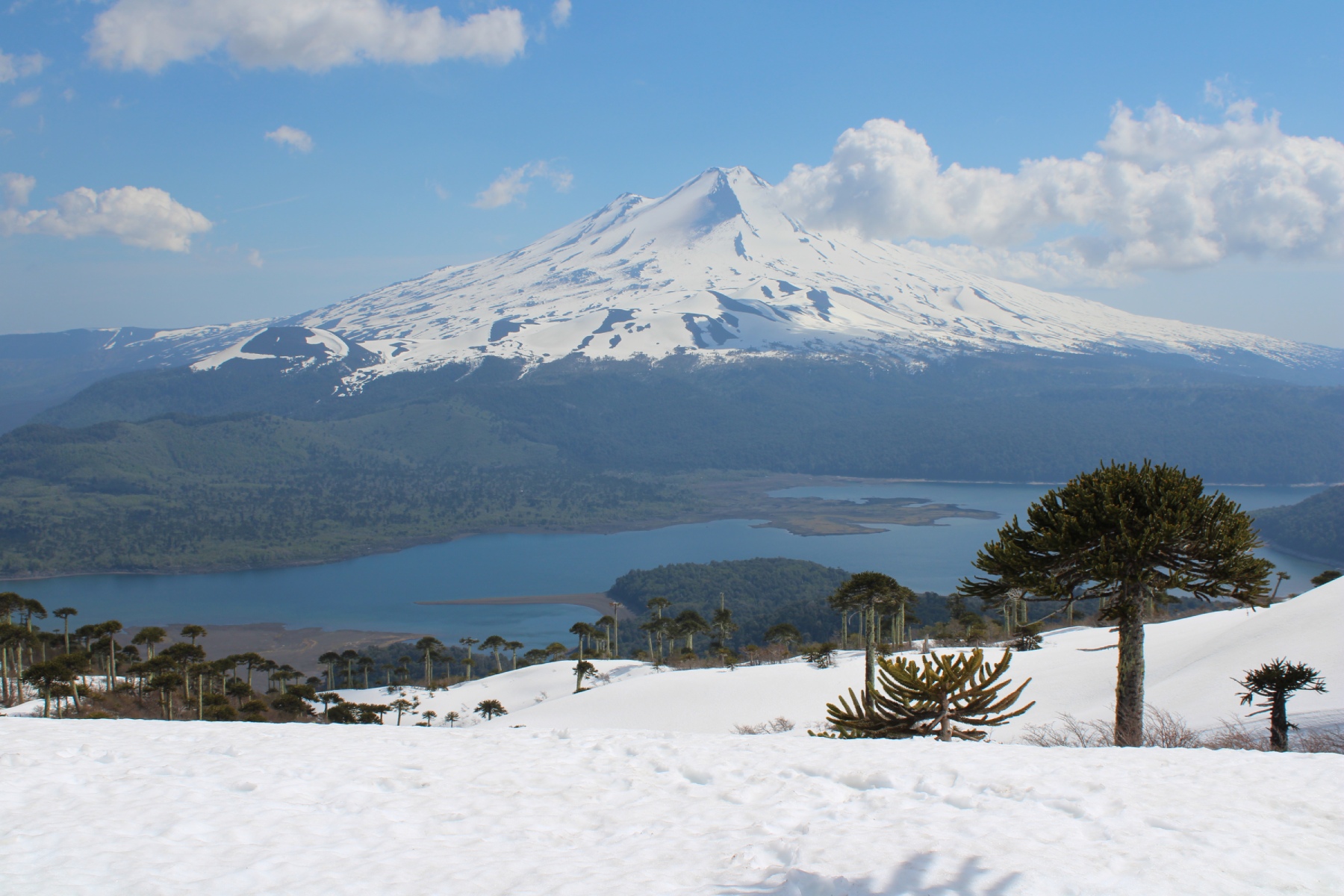 📸: Franz Müller
The Llaima volcano is one of the most voluminous volcanoes in the Southern Andes and one of the most we–known in southern Chile. It is located in the Conguillío National Park (148 km from Temuco) and has an altitude of 3,195 m. Its northern summit has an open crater of 350 m in diameter and part of the massif is covered by 29 km2 of glaciers.
2. Lonquimay volcano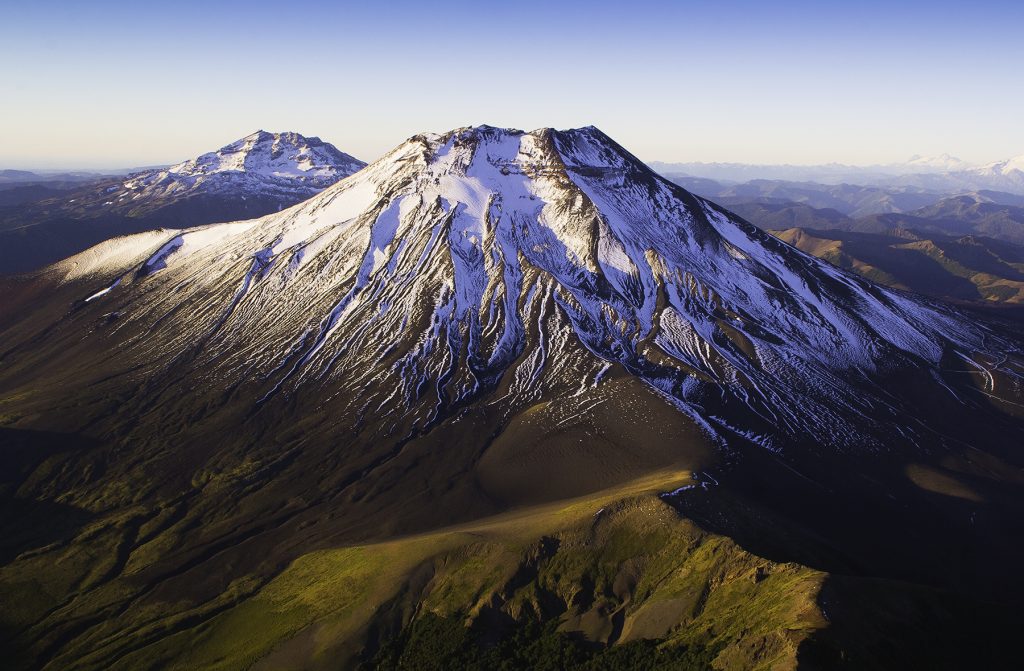 The Lonquimay volcano, part of the Lakes and Volcanoes Scenic Route, is located in the south of Chile, specifically inside the Malalcahuello National Reserve. With a maximum altitude of 2,865m, this mountain stands out for its proximity to Corralco ski center, which has slopes with different difficulties and for all levels.
3. Mocho-Choshuenco volcano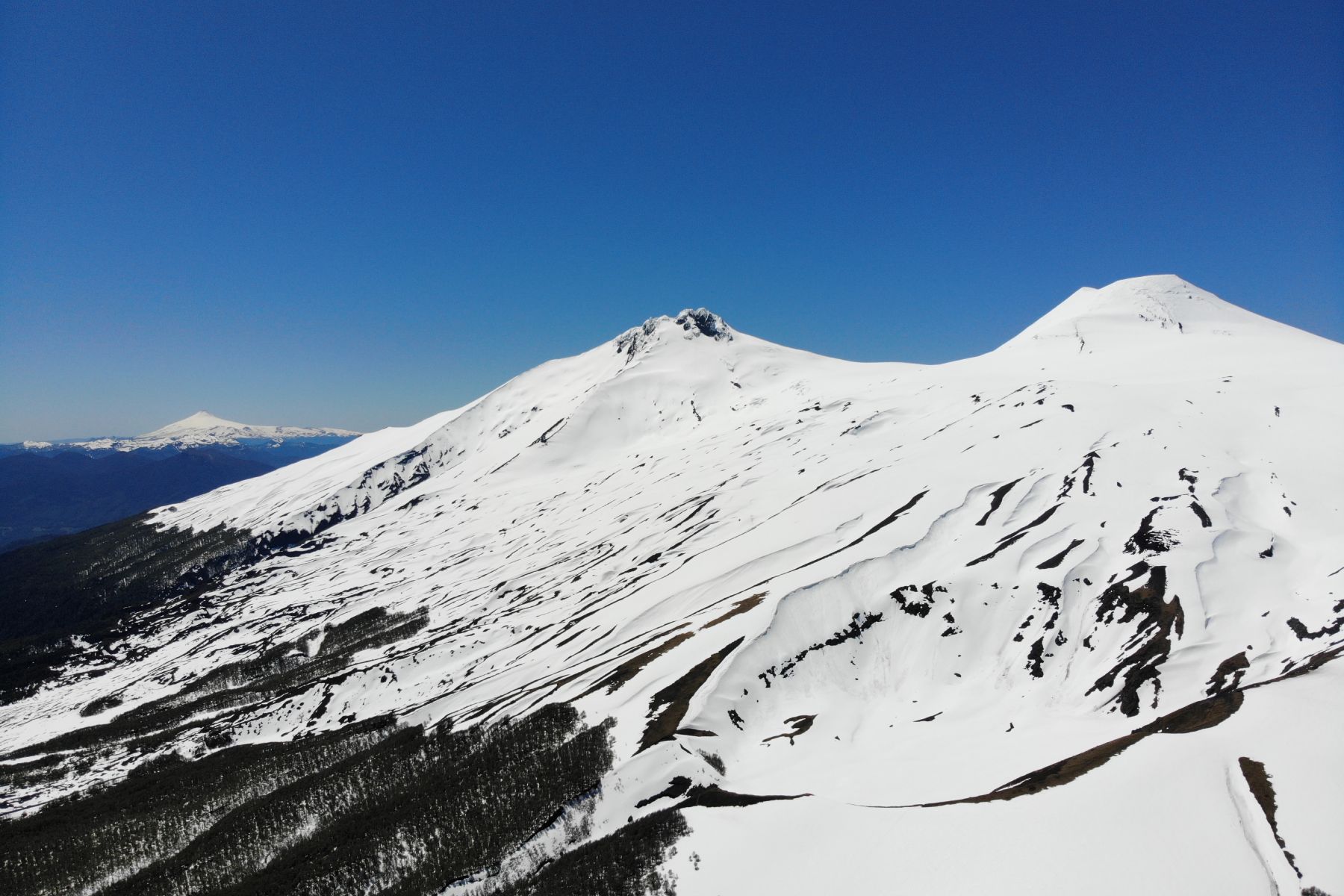 📸: Franz Müller
This is not one, but two massifs! The Mocho-Choshuenco (located in the national reserve of the same name) consists of two easily recognizable summits: while the Mocho has a flattened shape, the Choshuenco cone has a pointed shape. With an altitude of 2,415 m.a.s.l. and 2,422 m.a.s.l. respectively, these volcanoes in the south of Chile stand out for their beautiful landscape, offering views of the Panguipulli, Pirihueico, Neltume, Ranco, and Riñihue lakes.
4. Osorno volcano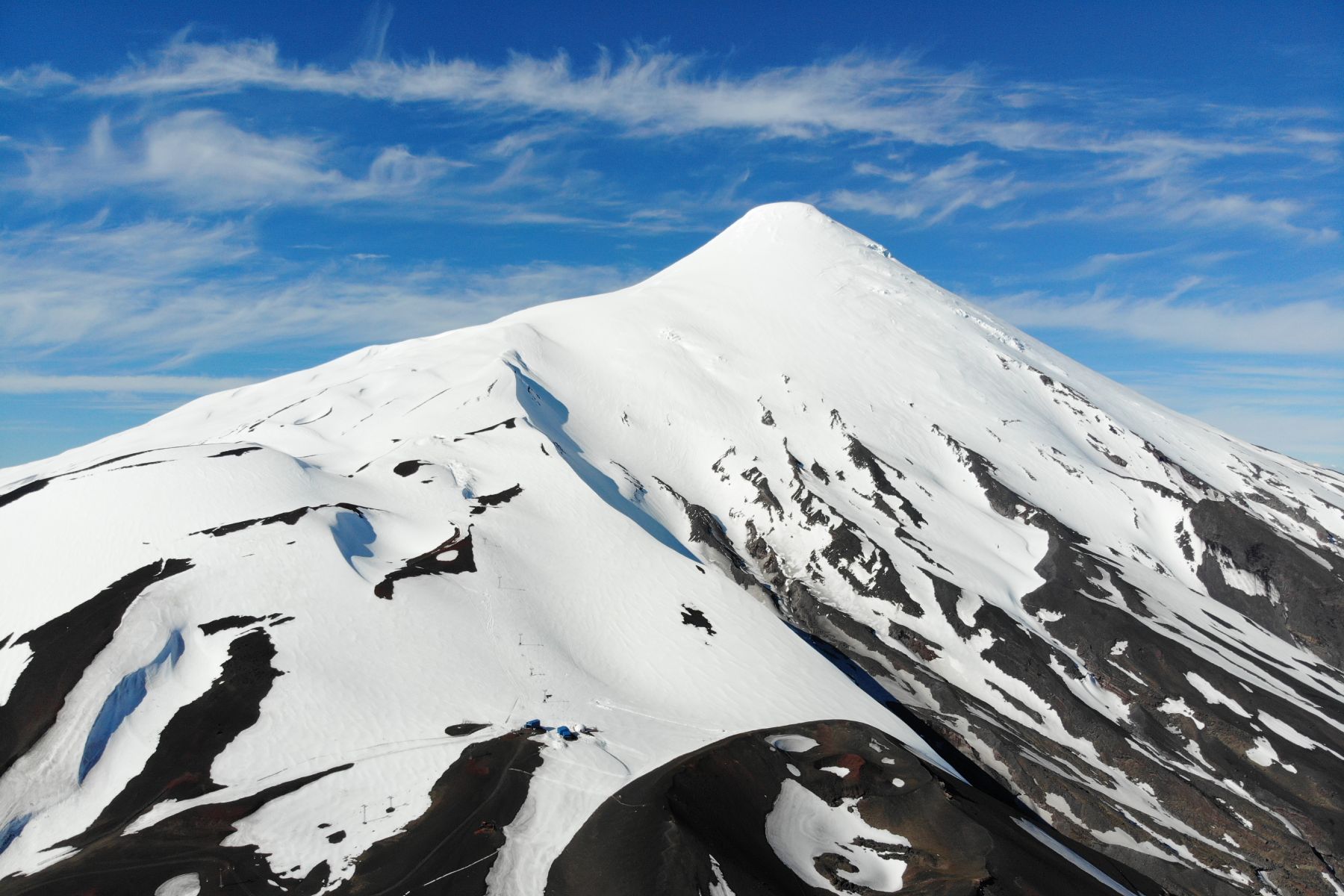 📸: Franz Müller
The Osorno volcano is 47 km from Puerto Varas and stands out for being almost perfectly symmetrical. It has an altitude of 2,652m and its upper slopes have beautiful glaciers and two lakes around it: the Llanquihue and the Todos Los Santos. Although it is one of the most active volcanoes in southern Chile, the Osorno volcano has long calm periods, making it one of the favorite destinations for mountain climbing and trekking.
5. Villarrica volcano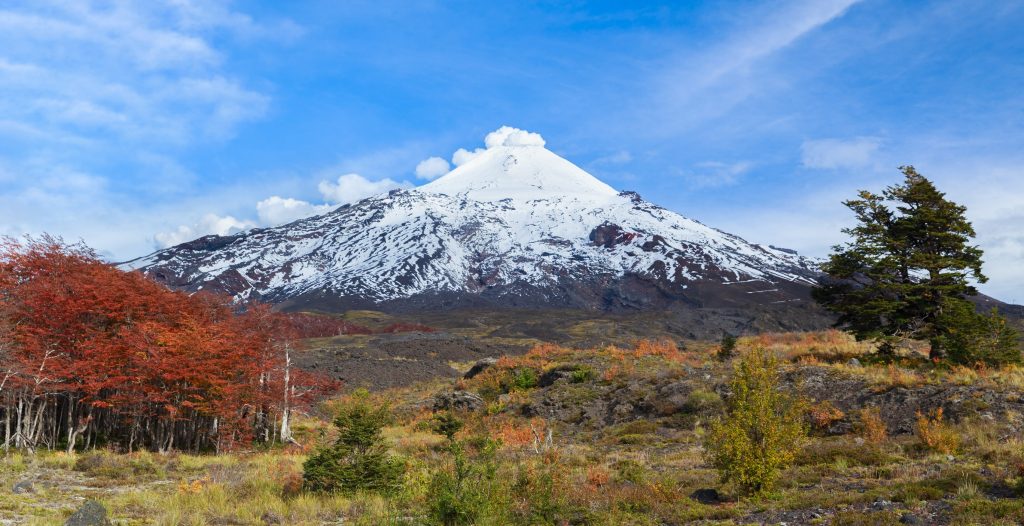 Villarrica is one of the volcanoes with the longest historical record of eruptions in the south of Chile and South America. For this reason, its main attraction is a lava lake inside its crater, which can be climbed on foot without much difficulty. The massif is located in the Villarrica National Park and, despite being one of the most active in the world, the almost 3,000-meter-high mountain is completely safe, as it is constantly being controlled.
---
Articles that may interest you