THE MYSTICAL PLACES IN THE ANDES: EXPERIENCE THE MYSTICISM OF THE MOUNTAINS
By: Chile Travel - 28 August, 2021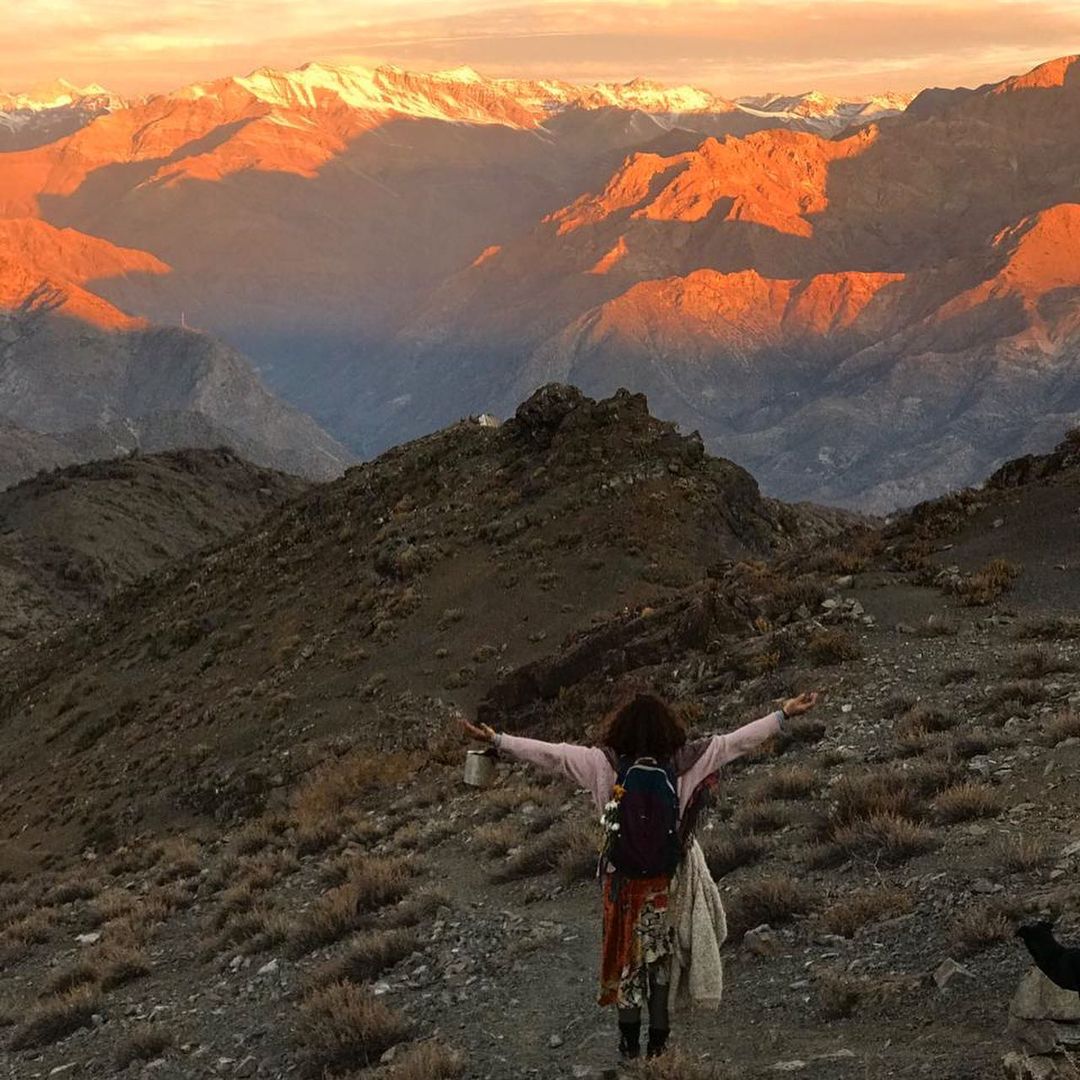 For those of you who want to visit places that fill your soul with positive energy or perhaps need a trip to help reboot, here are three mystical villages in the Andes that will make your stay an utterly renewing experience.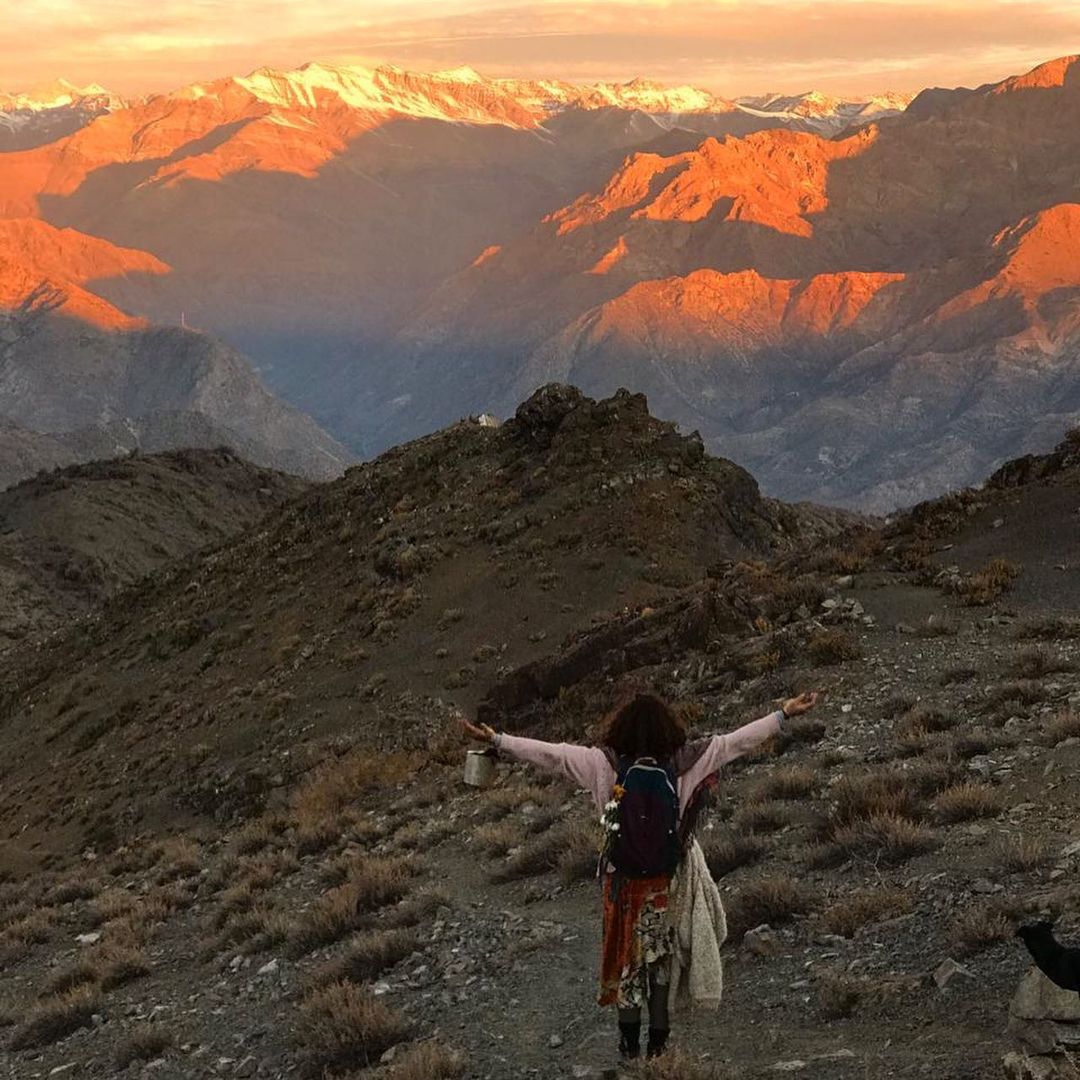 Woman opening arms to receive energy from the mountains of Los Andes, Chile
Photo: [@paloma.barrosm]
The Andes, the new Himalayas
Both travelers and spiritual scholars say that recently there has been a shift in the planet's spiritual energy from the Himalayas to the Andes Mountains. The Andes have become an important pilgrimage site for many tourists in search of a special connection.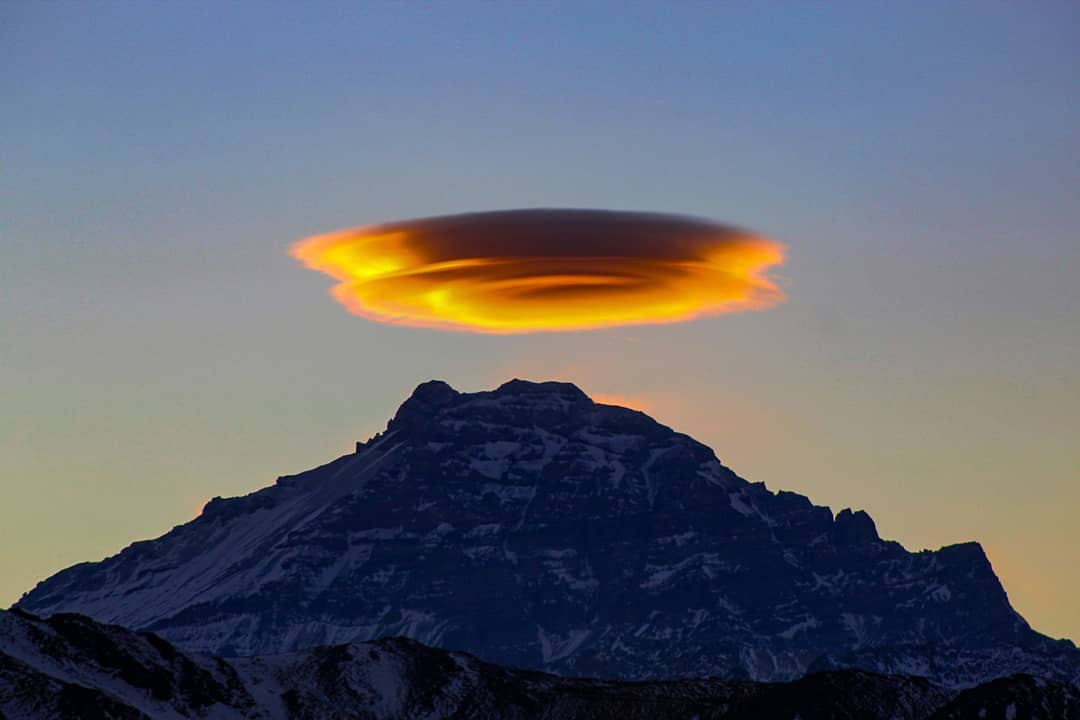 Mount Aconcagua, the highest peak of the Americas.
Photo:[@giarancibia]
Although there are numerous spiritual centers along the Andean mountain range, we will only focus on three villages in the Andes that stand out for their mystical and spiritual practices but that are not well-known to tourists, which makes them even more magical.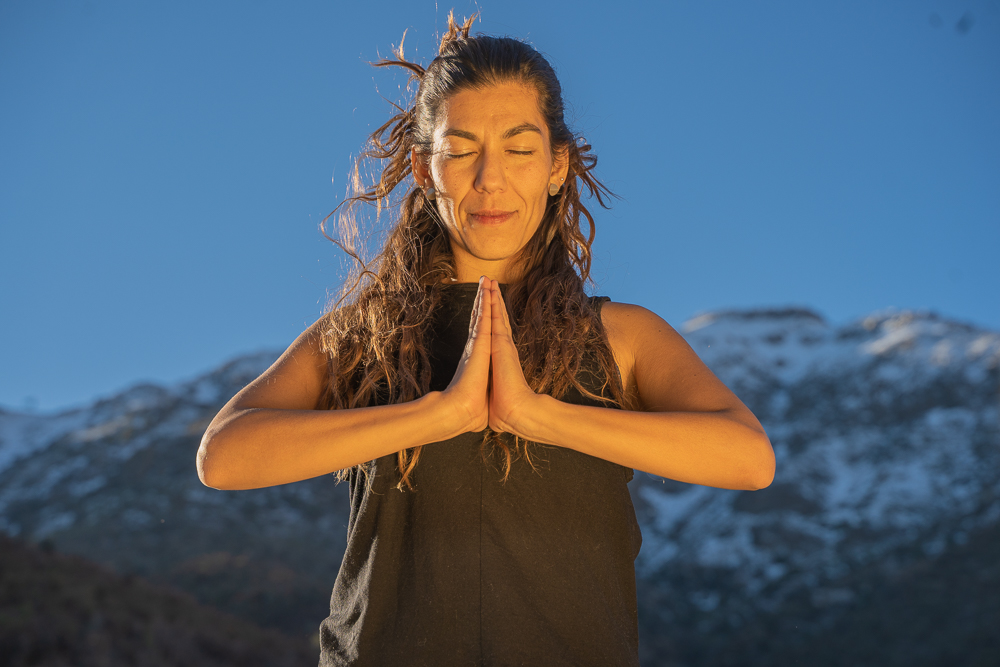 Woman in a meditative state at the foot of the Andes Mountains
Photo: [@oridelsol]
Cochiguaz, the most mystical place in Elqui Valley
Begin your connection with the mountains in Cochiguaz, a village located in the most inner and upper part of the Elqui valley, 500 km (310 mi) north of Santiago and at 1500 meters (4,921 ft.) above sea level.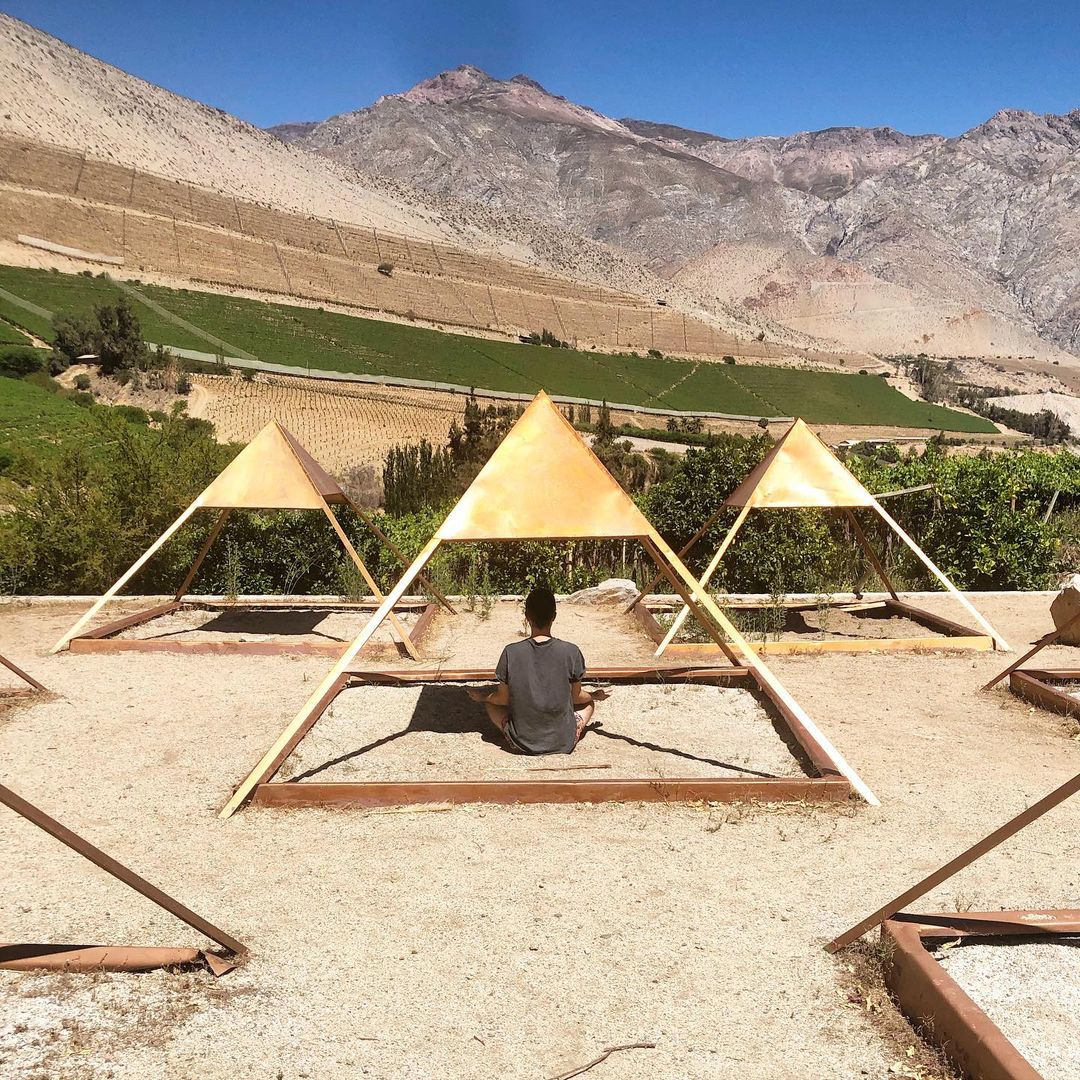 Man meditating by the pyramids of Cochiguaz, Elqui Valley
Photo: [@markonthemap]
This village in the Andes is known for its peacefulness, tranquility and for the cultivation of agricultural products. It is also considered a truly privileged spot for those who like to meditate while being surrounded by nature and the mountains.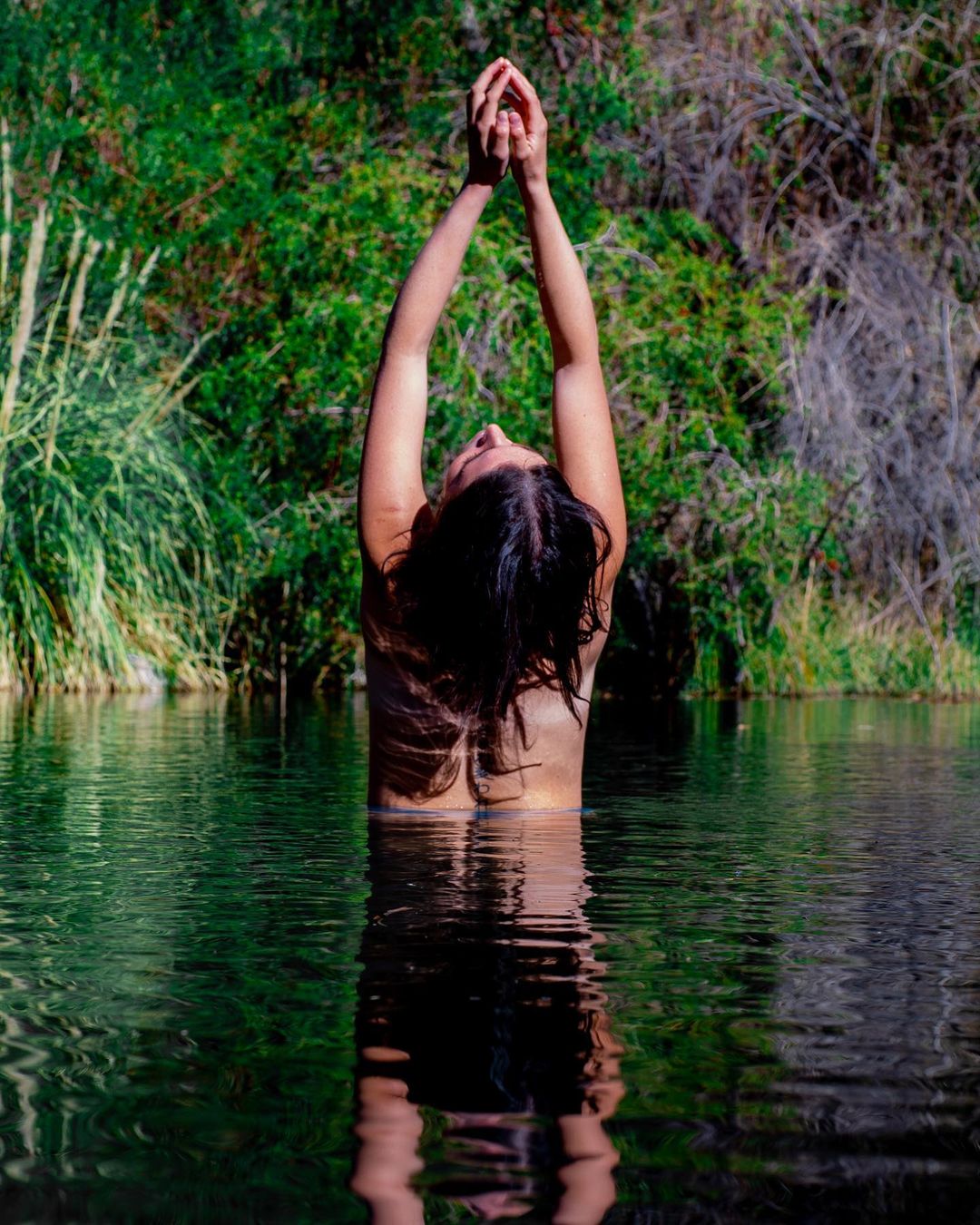 Woman bathing in the Cochiguaz River, Elqui Valley, northern Chile
Photo: [@renigirl_]
Those who have bathed in the Cochiguaz River and spent a few days in this little town say that the mystery and magic of this village in the Andes are like nowhere else, that it constantly embraces you as if there is electricity in the air.
It is a must-see destination if you love esoteric spa days, massages, aura readings, tarot, yoga, meditation and stargazing at one of the clearest skies in Chile.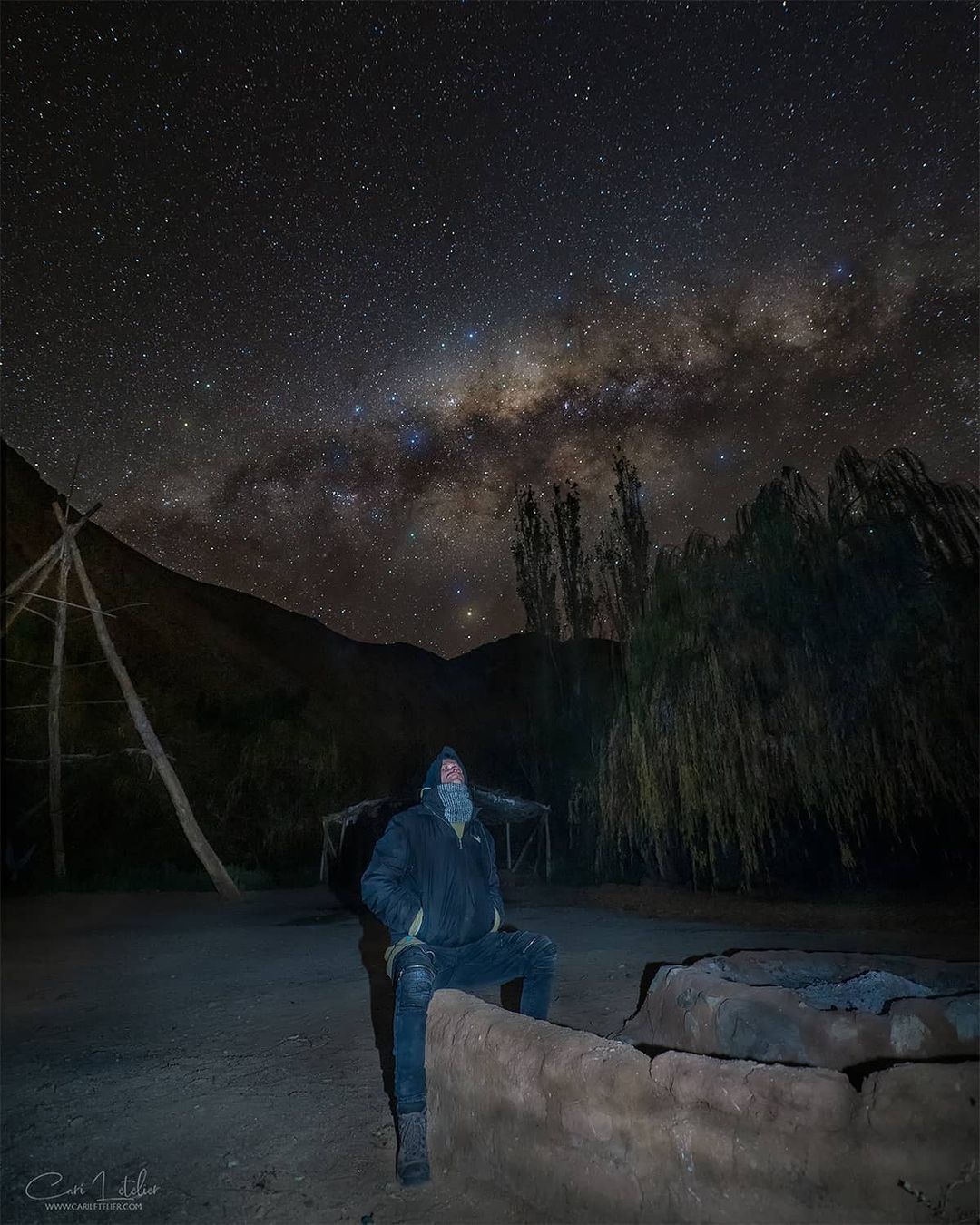 Man stargazing, Río Mágico campground, Cochiguaz.
Photo:[@tokerauchile]
Chalinga Valley, the witches' refuge
Our next destination is Salamanca, 300 km (186 mi) north of Santiago. This remarkable village in the Andes is where mysterious witches and religious traditions are hidden, along with a rich archaeological heritage.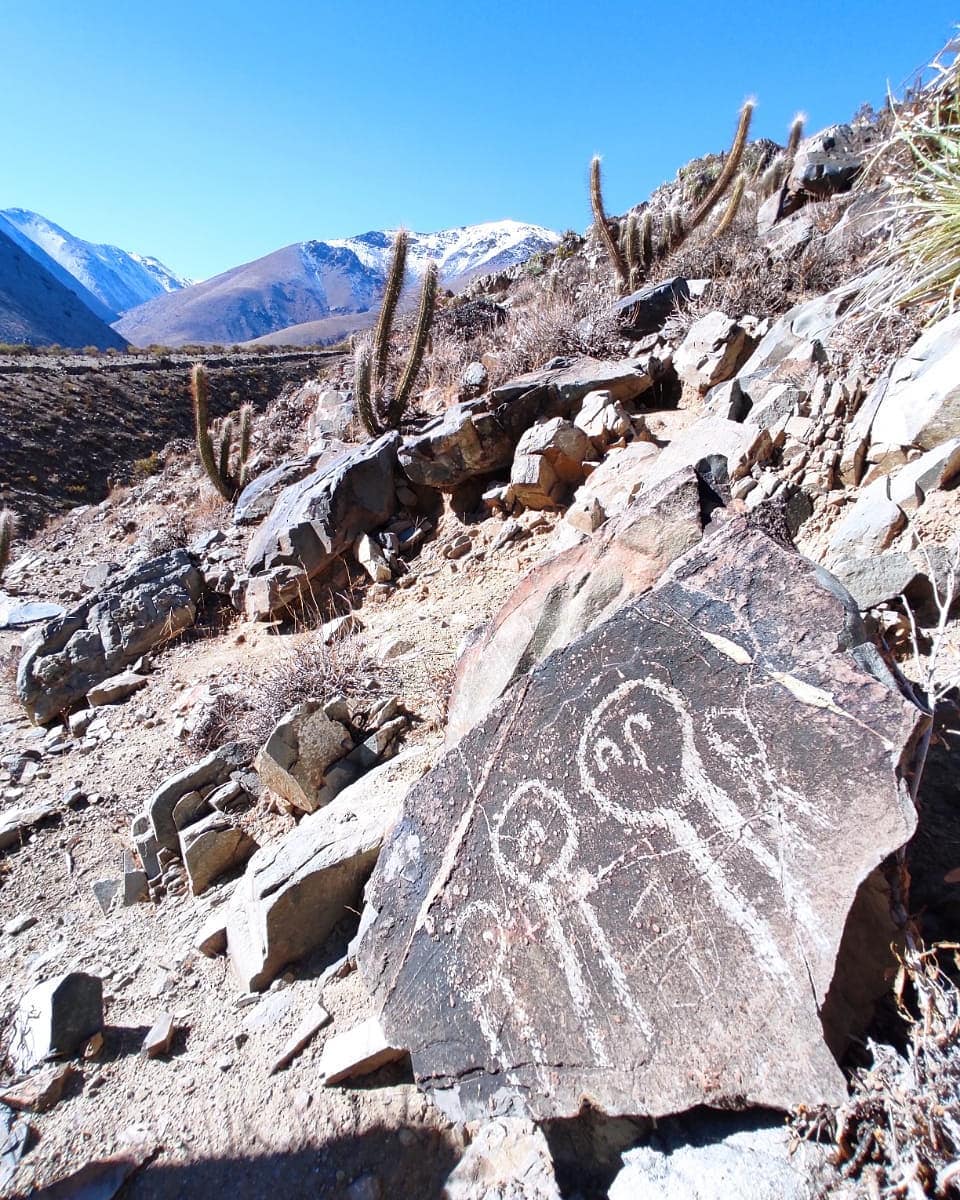 Petroglyphs in Salamanca, Illapel Valley, northern Chile
Photo:[@petroglifoschoapa_salamanca]
If you keep on moving from Salamanca towards the mountains, you will reach Chalinga Valley. This vast territory of 2,241 hectares is home to over 1,500 endemic species, protected because of their importance for preserving biodiversity.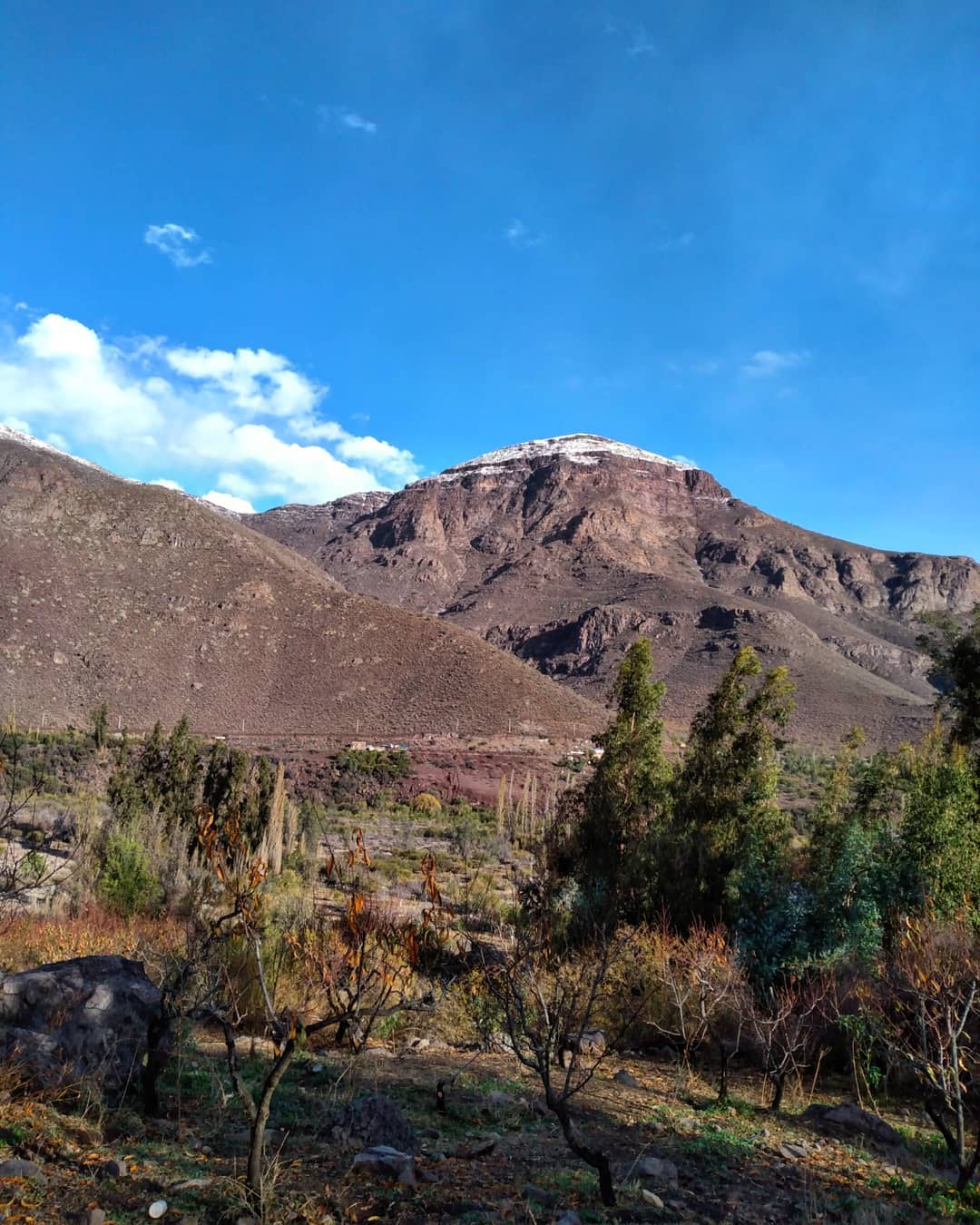 Chalinga Valley, Salamanca, northern Chile
Photo: [@javier_vilches]
This valley is where you will find the Raja de Manquehua, also known as " sorcerers' cave," an incredible rock opening into the mountain that is notable for its mysticism and its supposed relationship with supernatural phenomena.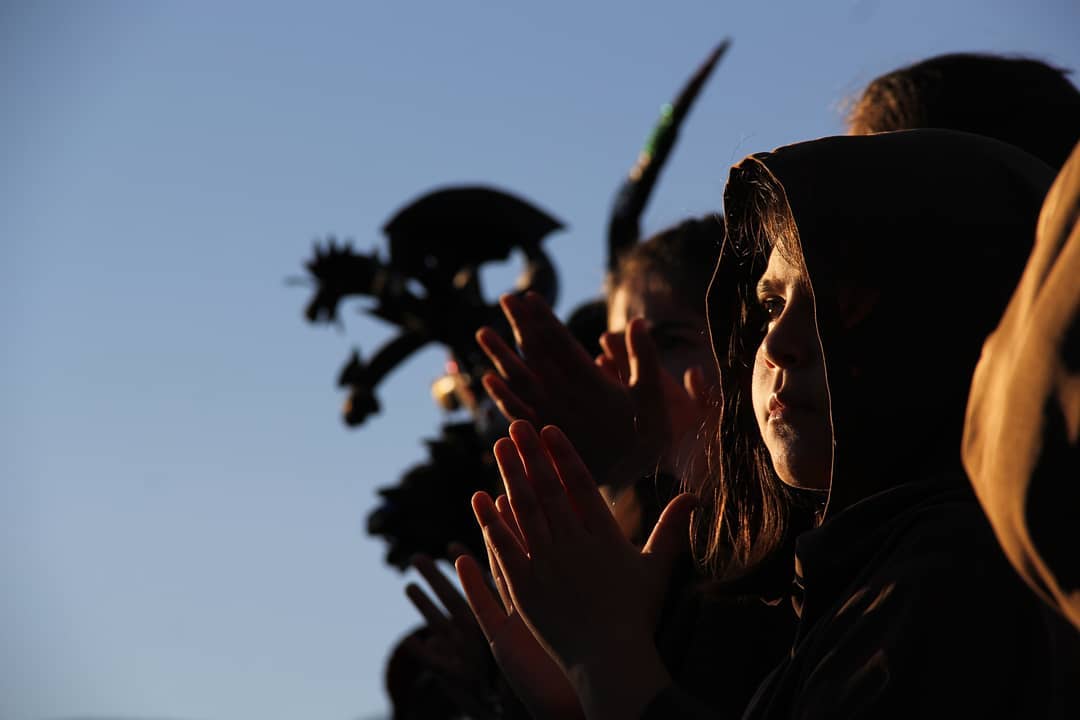 Children at a religious festival, Chalinga Valley, northern Chile.
Photo:[@fous_valer]
This valley is not very well known, but it is one of the most favorite places for those who are looking for magical destinations full of ancient traditions, religious cults and indigenous vestiges.
The magic of San Francisco de Los Andes
For our last destination, we invite you to one of the most mystical trips in central Chile. We are referring to the San Francisco Canyon, an ideal place to forget all the hustle and bustle of the city and live a unique experience of connection with the Andes Mountains and with yourself.
Located in the heart of the Aconcagua Valley, only 90 minutes from Santiago by car and 4 km (2.5 mi) from the city of Los Andes, there is a small town called San Esteban.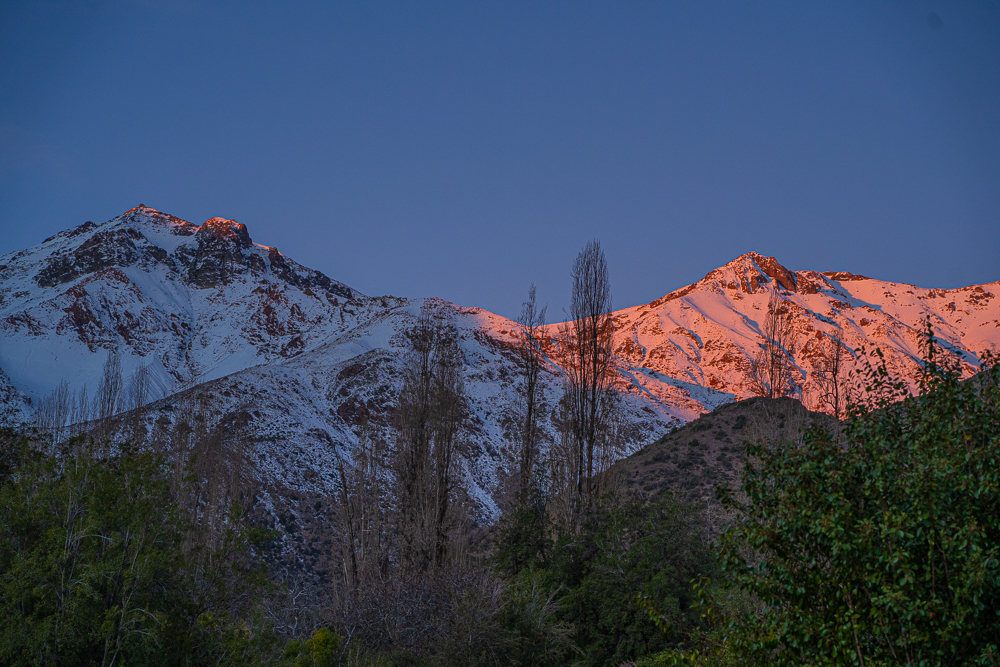 Mountains in the San Francisco Canyon, San Esteban, Chile
Photo:[@refugioaguadulce]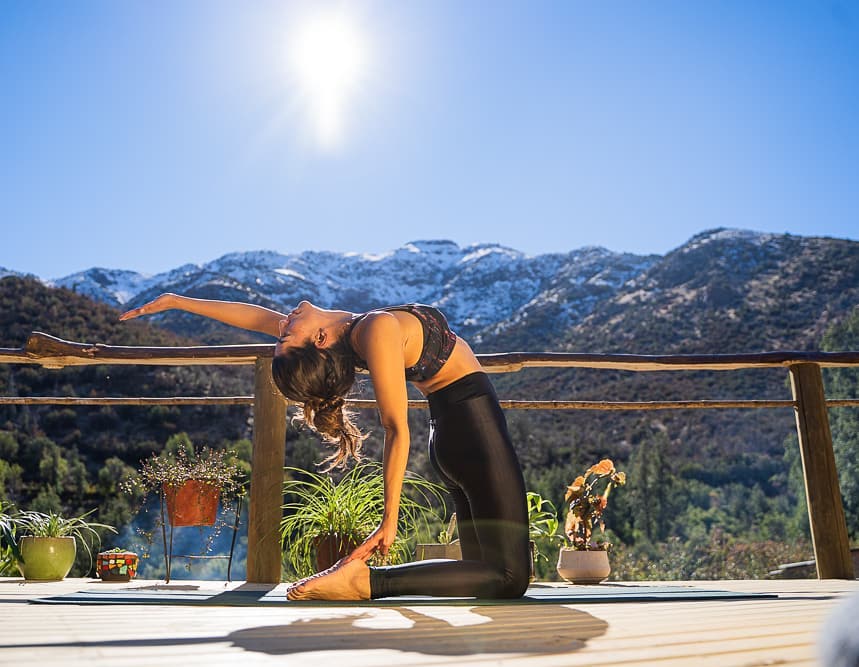 Woman doing Yoga in San Francisco de Los Andes, Chile
Photo:[@lore_geo_vida]
This refuge is the perfect destination to practice yoga, mindful breathing, a replenishing deep sleep, the enjoyment of silence, the sounds of the river and a dark starry sky. This mountain valley is also famous for its UFO sightings.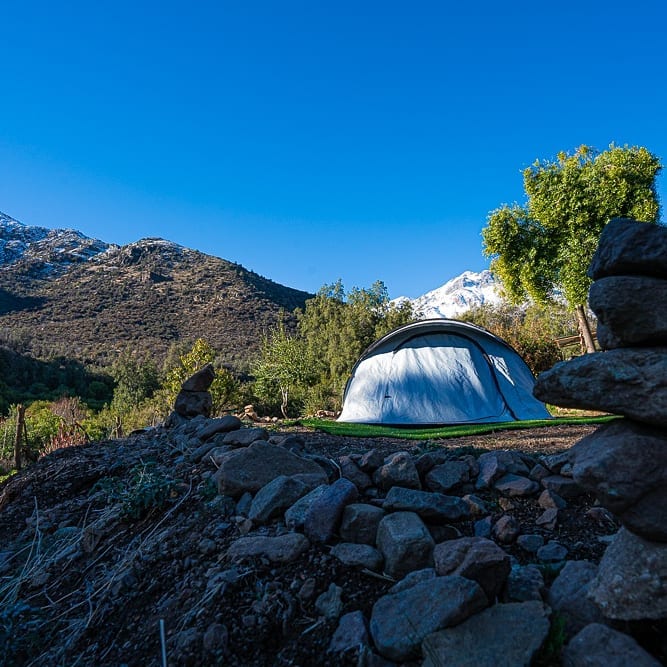 Tent in Refugio Agua Dulce, San Francisco de Los Andes, Chile.
Photo:[@refugioaguadulce]
Dare to explore the mystical villages of the Andes and to truly disconnect from the stress of everyday life. A trip to the mountains guarantees to replenish all of one's energies and to sooth the body, mind, and soul. Most spiritual guides recommend going on a retreat for several days, and we think there is no better place than the planet's energetic epicenter in South America: The Andes Mountains.
---
Articles that may interest you