HUERQUEHUE NATIONAL PARK: SUPERNATURAL LANDSCAPES IN THE SOUTH OF CHILE
By: Chile Travel - 28 August, 2021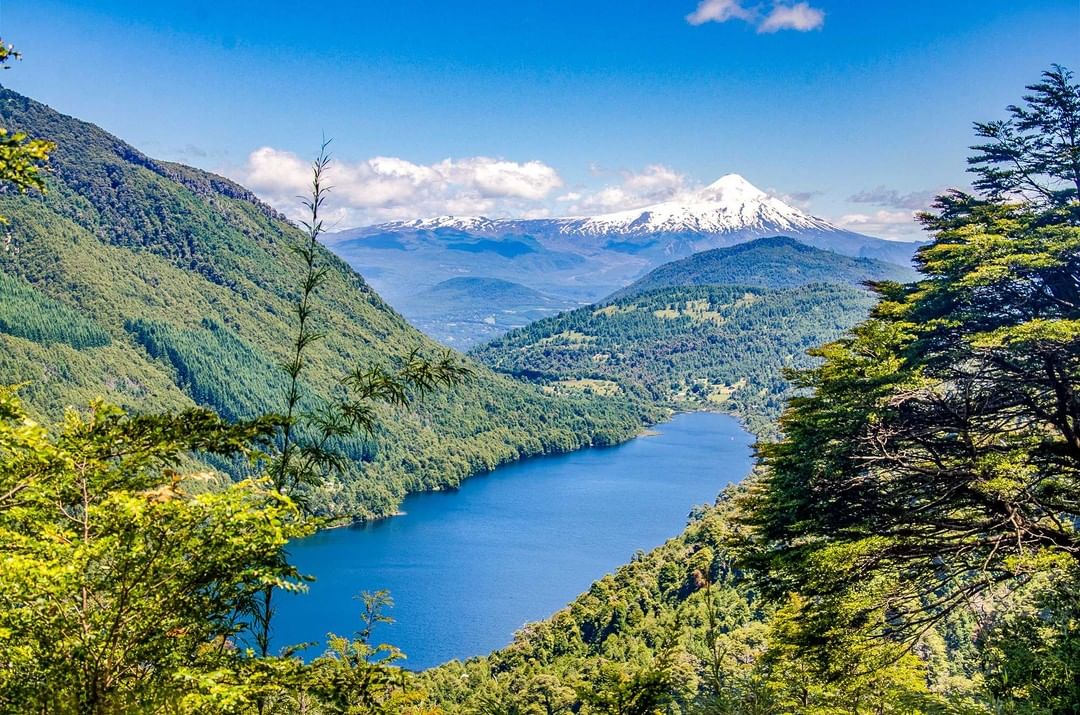 Huerquehue National Park, in the Araucanía region, specifically 35 km (22 mi) from Pucón, is a marvelous place with magical trails and unbelievable views that connects you more and more to nature with every step you take.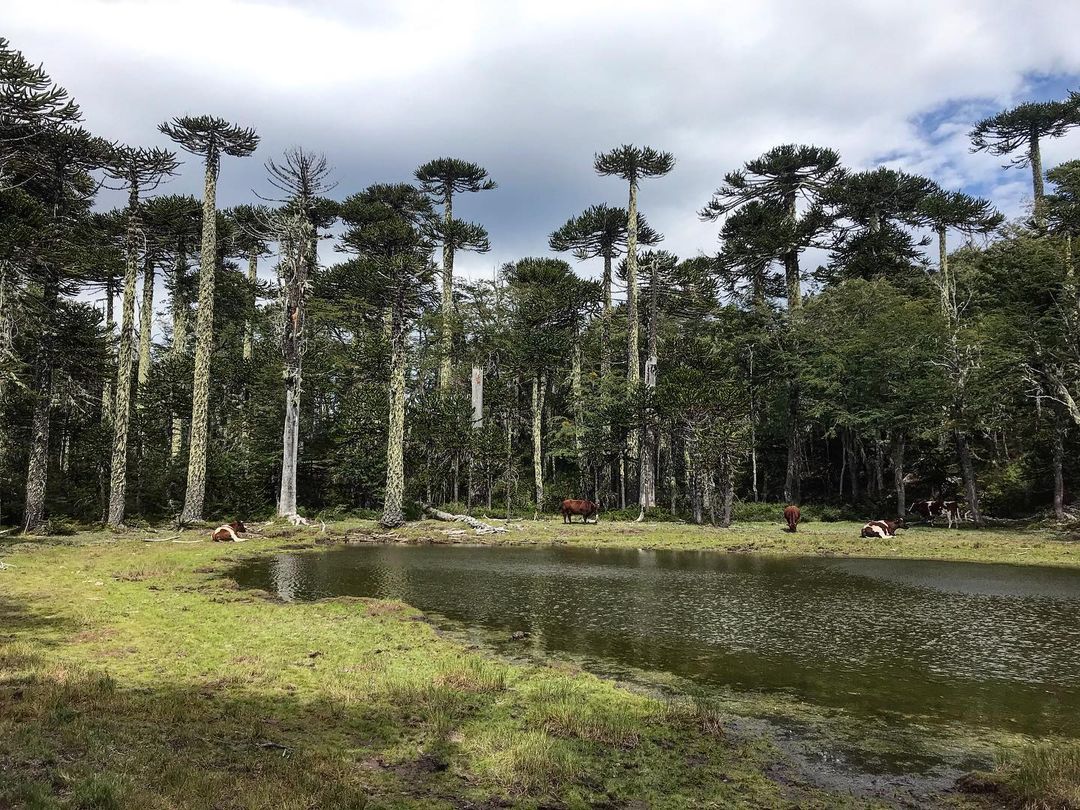 Araucarias in Huerquehue National Park
Photo: [@enriquemoreirau]
This park is one of Chile's oldest protected wildlands. Its history dates back to 1912, when the Benjamín Vicuña Mackenna Park was created, which was then called Colico and had 265,000 hectares, including the land it currently occupies. Later, on June 9, 1967, it was officially renamed Huerquehue National Park, with 12,500 hectares.
A sanctuary of unique natural species
Huerquehue National Park is located deep in the forests of the Araucanía region. It is known for its breathtaking mountainous landscapes, where hills and valleys contain numerous lakes and lagoons. Its name in Mapuche means "place of messengers," which refers to the sounds of the forest one can hear throughout the park.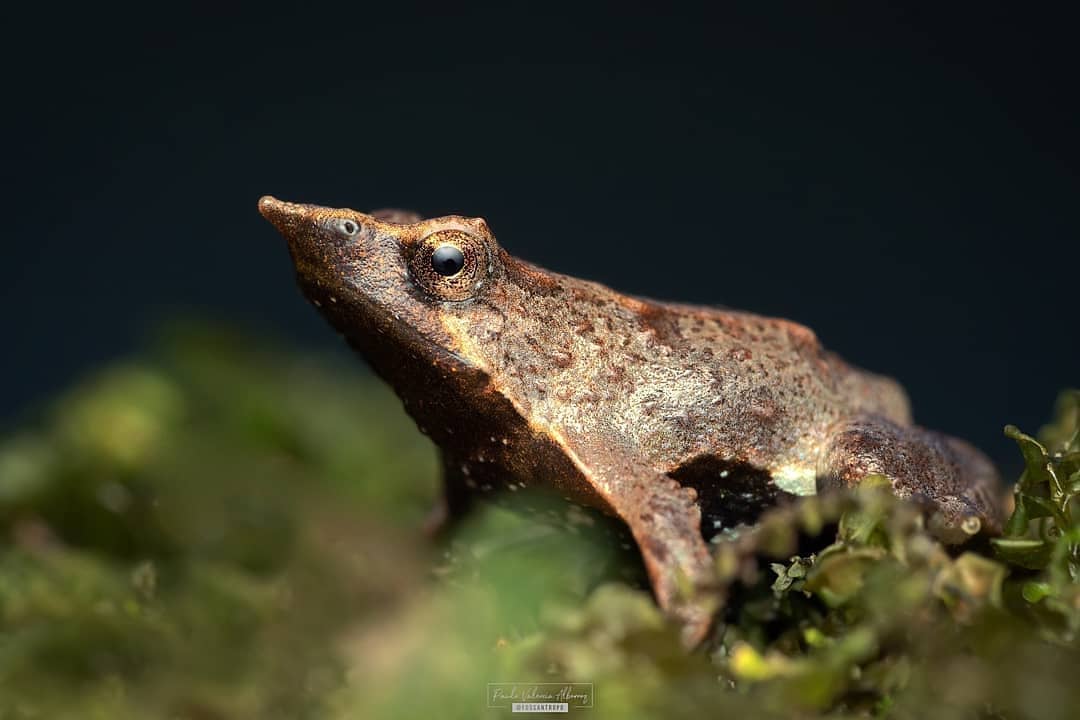 Darwin frog in Huerquehue National Park
Photo: [@natchile]
You can also find Chilla and Culpeo foxes, as well as Chiloé marsupials, a small marsupial affectionately called "Mountain Monkey" in Spanish (monito del monte) because of its appearance; the Pudú, the smallest deer species in the world, and pumas. It is easiest to observe the birds that occupy these lands, among which there are woodpeckers, wood pigeons, great bustards and red-backed hawks.
The vegetation is dominated by species such as Coihue southern beech, oak and Lenga southern beech, which form extensive and lush forests. But what undoubtedly attracts the most attention are the Chilean Araucarias, a species of tree that can live more than three thousand years.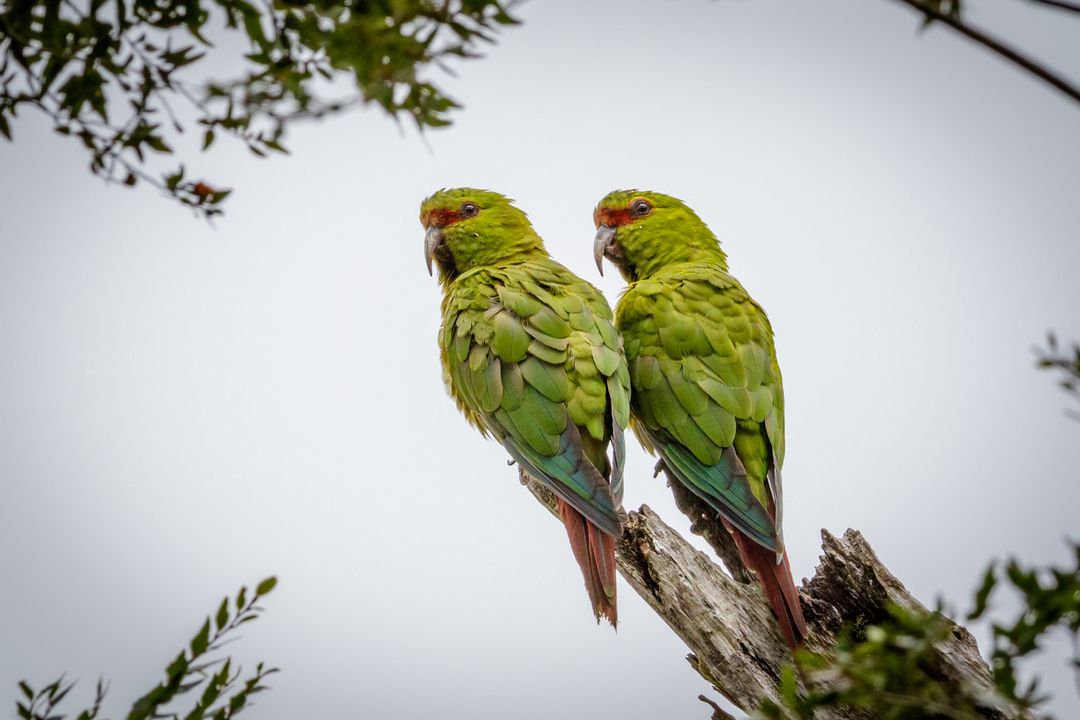 A pair of choroy, a protected species in Huerquehue National Park
Photo: [@photo.birding.chile]
Exploring the Park by walking its trails
The beauty of Huerquehue National Park can be enjoyed thanks to its trails that allow you to live an intense experience surrounded by nature and breathtaking views.
The park's most popular trail is Los Lagos, which offers two circuits: the short one (13 km / 8 mi round trip) passing by Lakes Chico, Verde, and Toro, or the long one (16 km/ 10 mi round trip), which also includes Lakes Los Patos and Huerquehue. Both of these trails have an intermediate level of difficulty.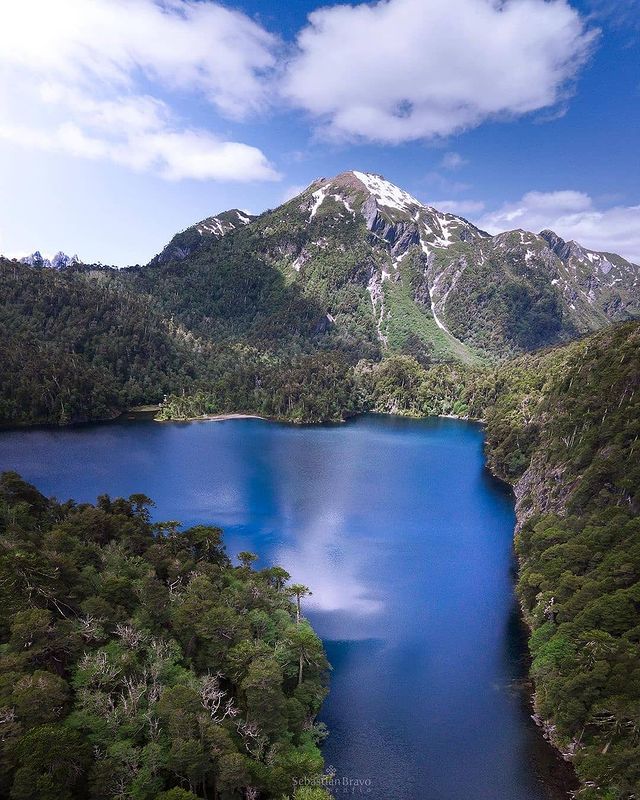 One of the many lagoons in Huerquehue National Park
Photo: [@sebastian.bravo.v]
There is also the Quinchol Trail (8 km/ 5 mi round trip) of medium to low difficulty. It is less frequented than the previous one and there is more of an inclination up to Quinchol Hill, but it is totally worth the climb as it located to the east of Lake Tinquilco and has one of the most impressive views.
The San Sebastián Trail (14 km/ 8.7 mi round trip) is an extension of the Quinchol Trail that goes up to the top of San Sebastián Hill, one of the highest in the park at 2000 mt (6561 ft). This route's physical and technical difficulty is not too high, but it has some challenging sections. If you choose to do it, we promise you that it will be worth the effort.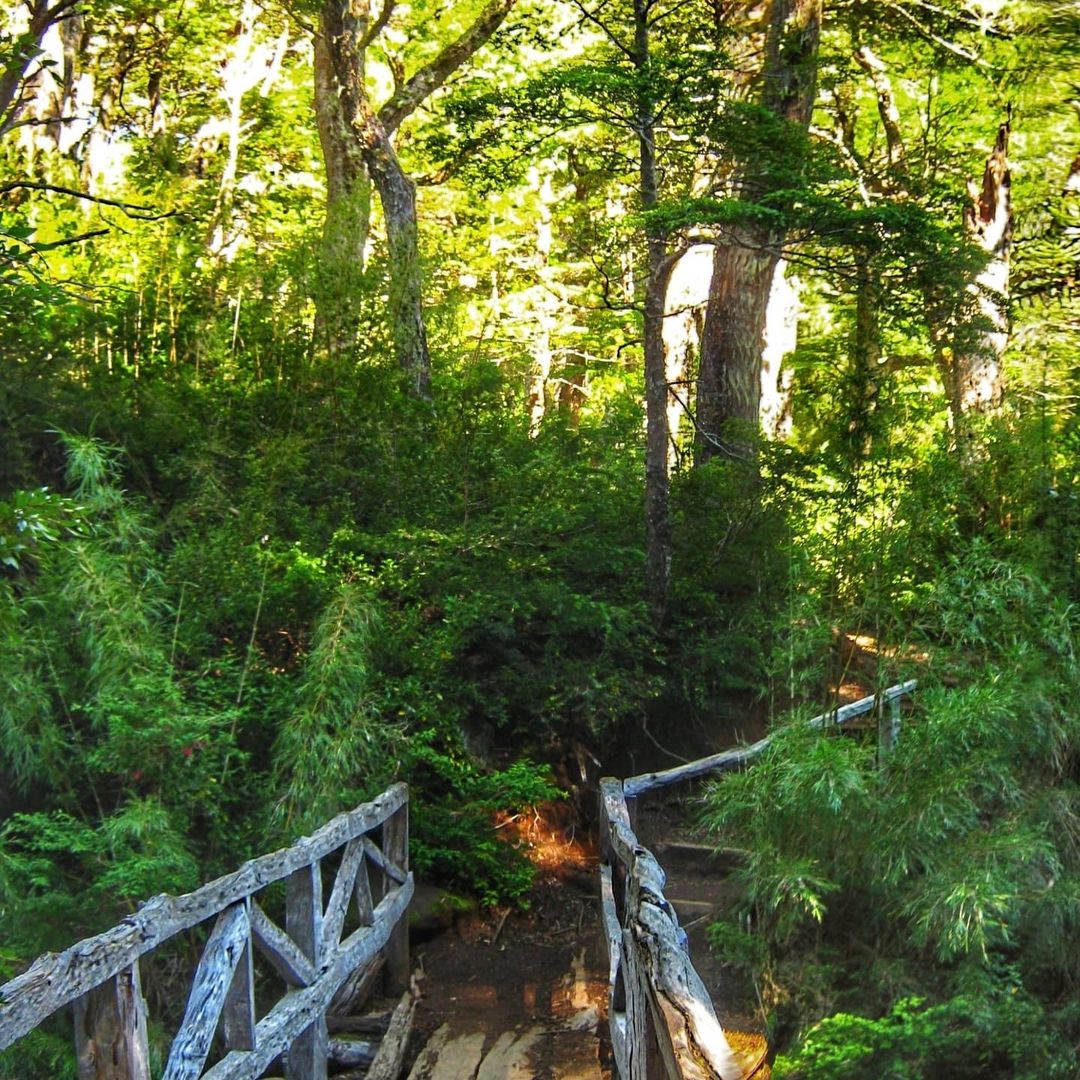 Walkway surrounded by trees in Huerquehue National Park
Photo: [@fonchi_man]
Spending nights surrounded by pure nature
We hope that you will soon be able to visit this place and see it entirely because it is very well equipped, allowing you to do various activities. You can even camp if you'd like to spend one or more nights in close contact with nature.
To this end, Huerquehue National Park has 18 campsites on the shores of Tilquilco Lake, where you can enjoy the beauty of nature and relax in a well-kept space, parking included.
Depending on the season you visit, the park also offers the opportunity to go fishing, swimming, hiking, observe plant and animal life, enjoy panoramic views, ride boats and kayaks, do rock climbing, and much more.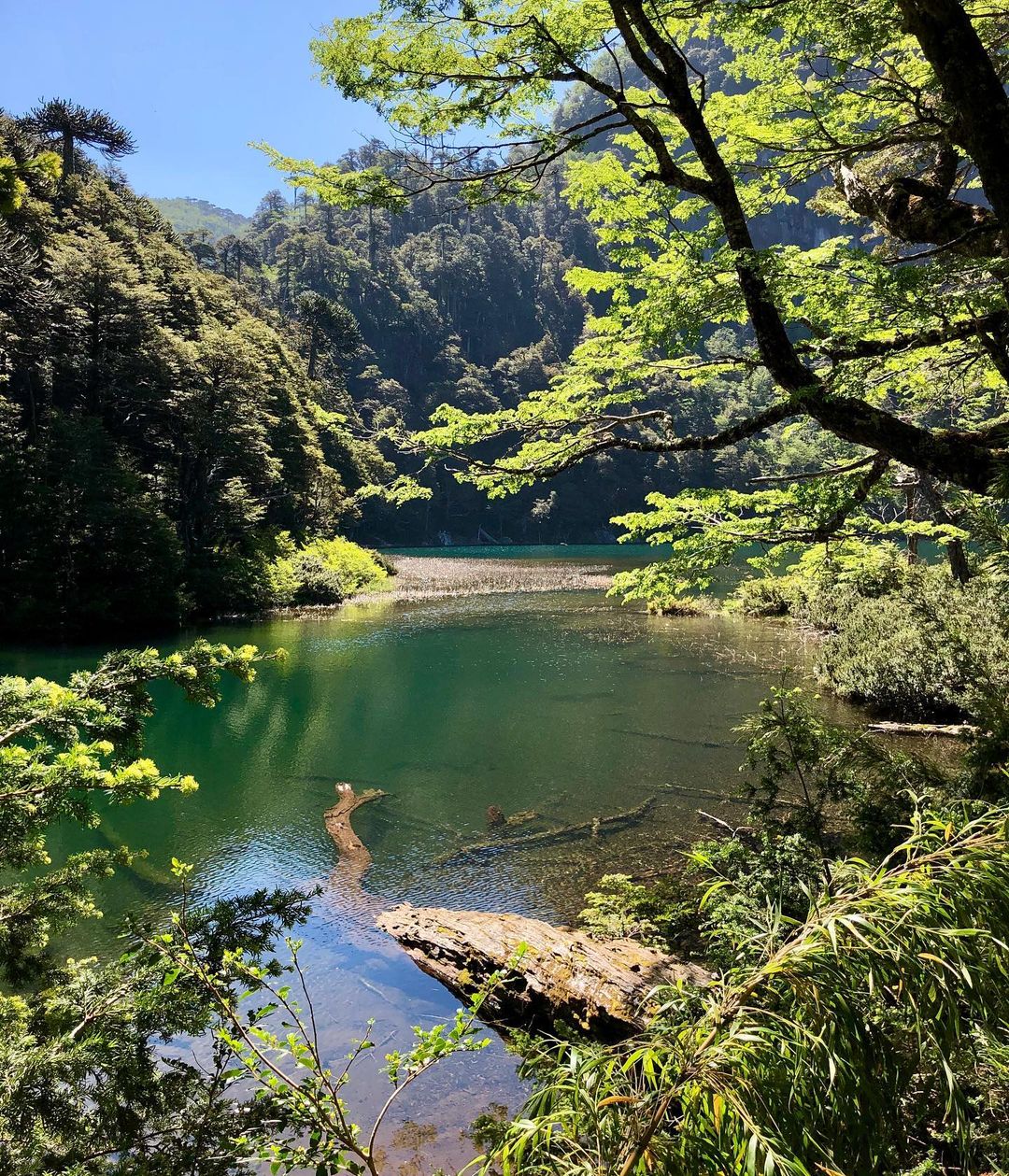 Lake Chico, Huerquehue National Park
Photo: [@mariko__bea]
It's almost unbelievable that such a paradisiacal place exists, but it's true! That's why the park is considered one of the most beautiful places in Chile, and rightly so. Visit it as soon as we can travel again and believe it with your own eyes!
---
Articles that may interest you