TAKE A TOUR OF SANTIAGO'S HERITAGE ROUTE AND WALK AROUND THE MOST BEAUTIFUL PARTS OF THE CAPITAL
By: Chile Travel - 28 August, 2021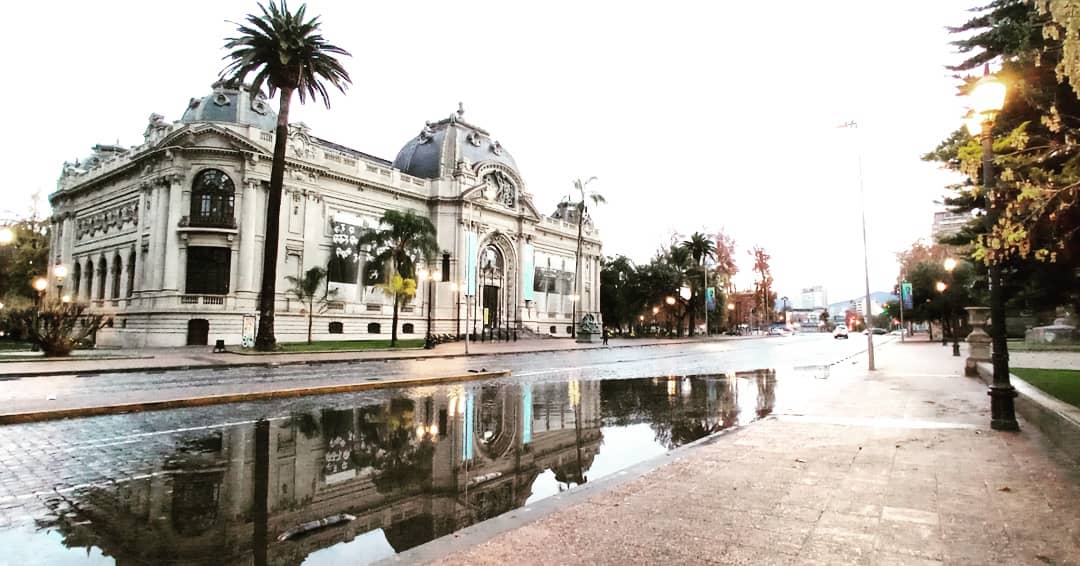 If you plan to visit the capital of Chile in the future, read this article to find out about the Santiago Heritage Route located in the heart of the city. Three of Santiago's oldest neighborhoods, built between the 19th and 20th centuries, stand out for their beautiful architecture, one that tell us about its past and the aristocracy that used to live there.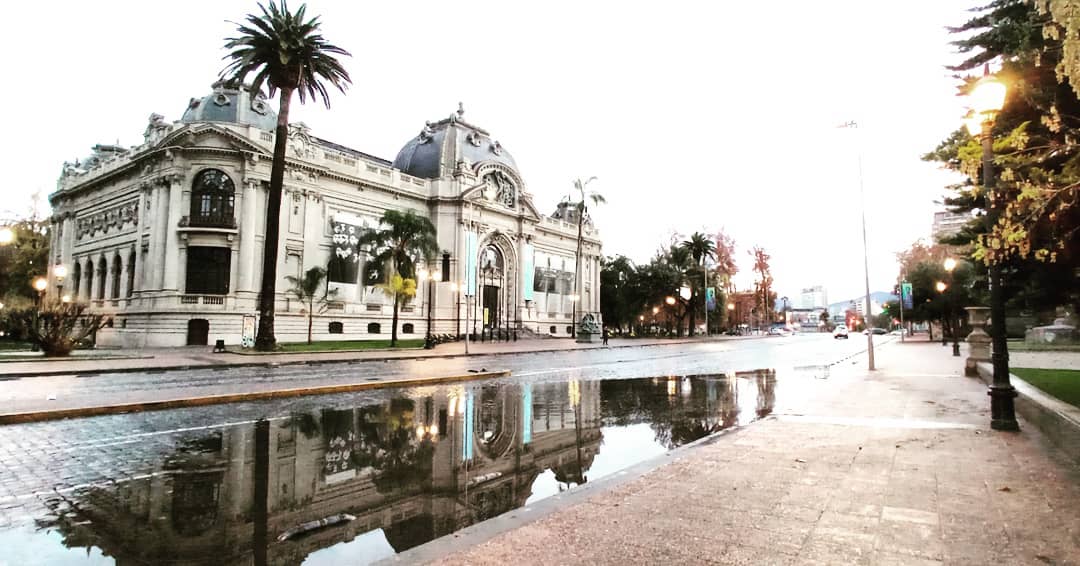 Bellas Artes Museum, National Monument, Santiago Heritage Route, Lastarria Neighborhood
Photo: [@miraoie]
We want to invite you to take an imaginary tour through these neighborhoods of Santiago's Heritage Route. Let yourself be transported to the center of Chilean capital, to walk through narrow, winding cobblestone streets full of history, surrounded by huge mansions that are reminiscent of Paris or London. These three barrios (neighborhoods) are: Lastarria, Paris-Londres and Concha y Toro.
Barrio Lastarria, the artistic and cultural heart of the capital city
We begin our tour in the prestigious Barrio Lastarria, considered one of the "coolest" areas in the world, according to several specialized travel magazines.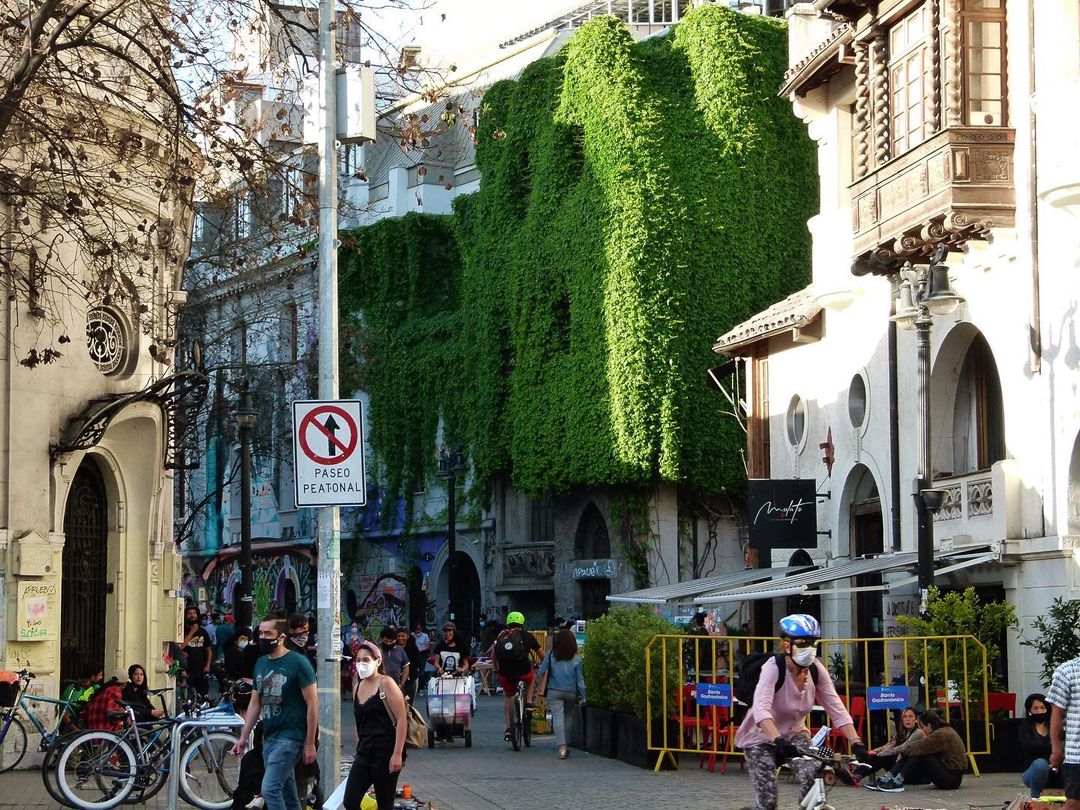 Plaza Mulato Gil de Castro, Barrio Lastarria, Heritage Route of Santiago de Chile.
Photo: [@bibliotecadephotos]
Located between Plaza Italia, the Santa Lucia hill, Alameda Avenue and the Forestal Park, Barrio Lastarria is one of Santiago's most active cultural, gastronomic and touristic districts. As such, in 1997 it was declared a Typical Zone because of its fascinating architecture and the historical monuments that make this area a must-see to tour when you visit Santiago.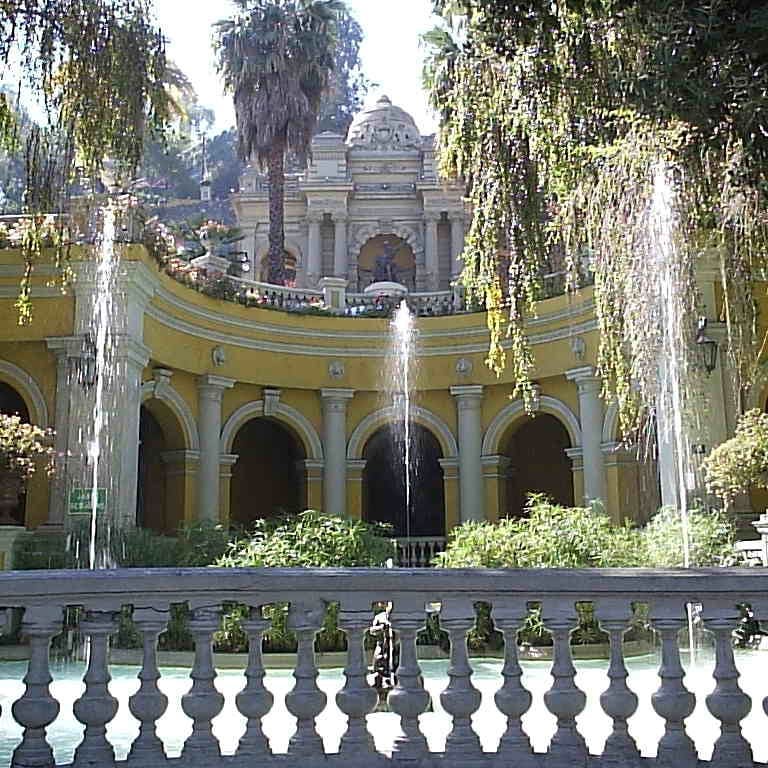 Entrance to the Santa Lucía Hill, Barrio Lastarria, Heritage Route of Santiago de Chile.
Photo: [@cerrosantalucia].
Lastarria is also known for its hip Santa Lucia hill area, Mulato Gil de Castro, and Forestal Park, a green haven in the middle of the city. It was founded in the mid 19th century after the construction of the "Parroquia de la Vera Cruz" (Parish of the True Cross) in 1857.
The neighborhood consolidated itself as the cultural hub it still is today between 1872 and 1910, during the remodeling of the Santa Lucía hill, the creation of the Forestal Park, and the construction of the National Palace of Fine Arts. As a result, several important historical personalities, such as Pedro Aguirre Cerda, President of Chile between 1938 and 1944, came to live in the area.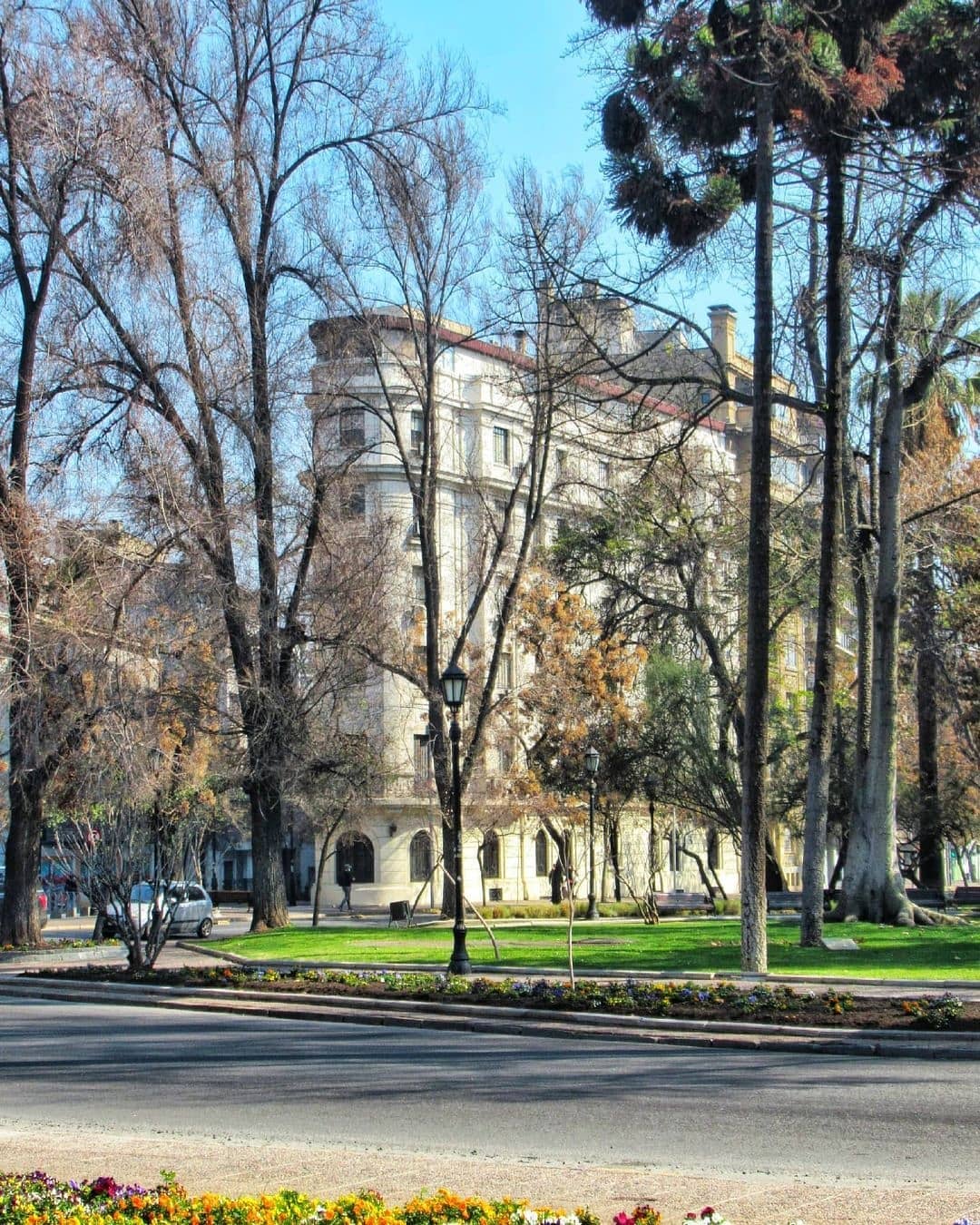 Forestal Park, Barrio Lastarria, Santiago Heritage Route
Photo: [@santiago24siete]
It is a fascinating neighborhood where you will see buildings and houses with unique morphological characteristics, designed by renowned architects of the time, such as Luciano Kulczewski, whose stone house is now a Historic Preservation site.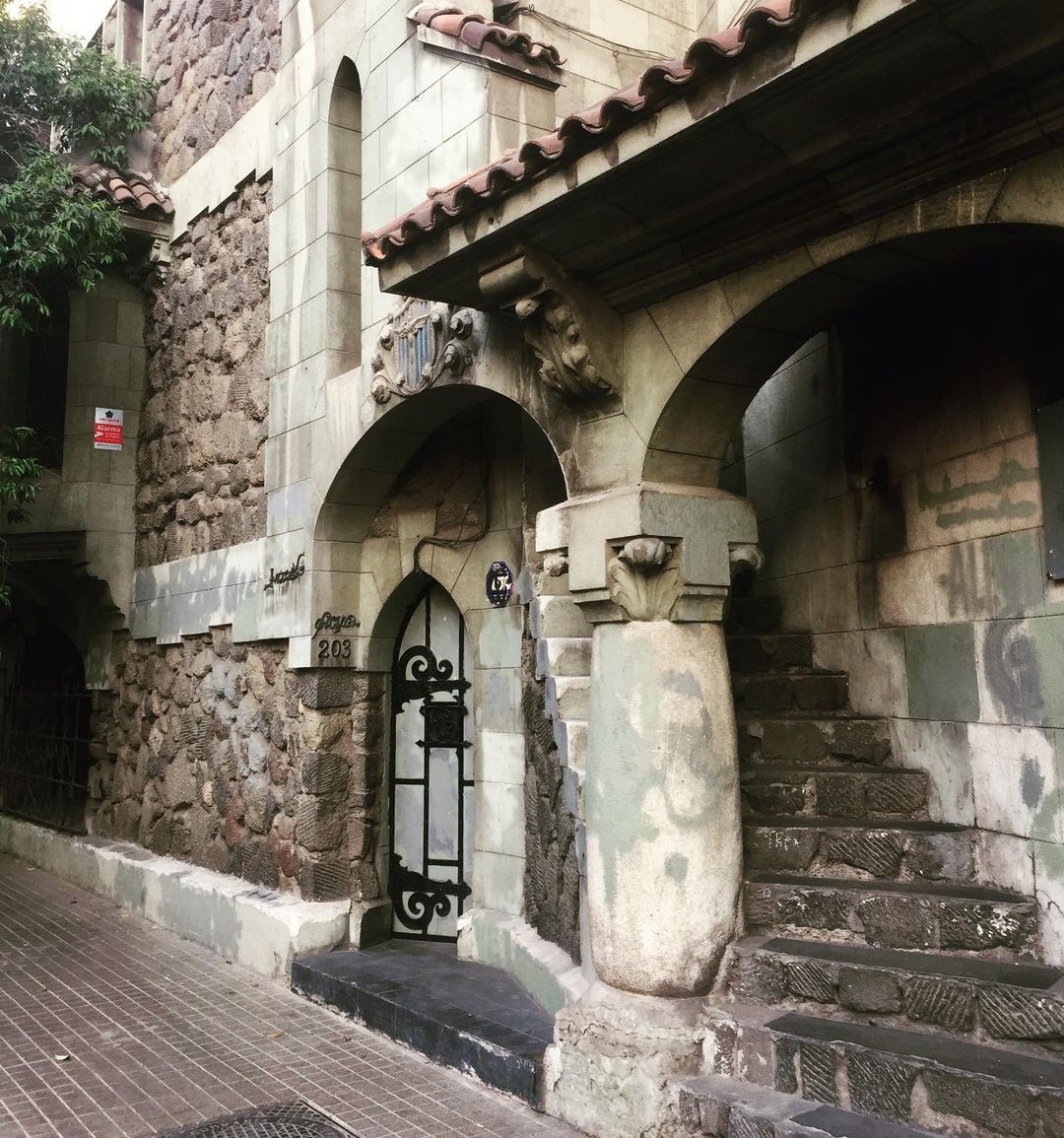 Façade of Casa Kulczewski, Historic Conservation site, Lastarria Neighborhood
Photo:[@ciudad_sostenible]
The Paris-London neighborhood, a journey into European intellectuality
Continuing on our tour of the Santiago Heritage Route, we now come upon another historic jewel, located just steps away from the Lastarria neighborhood. It is Barrio Paris-Londres (Paris-London), a sector that originally belonged to the Franciscan congregation but in 1982 it was declared a Typical Zone.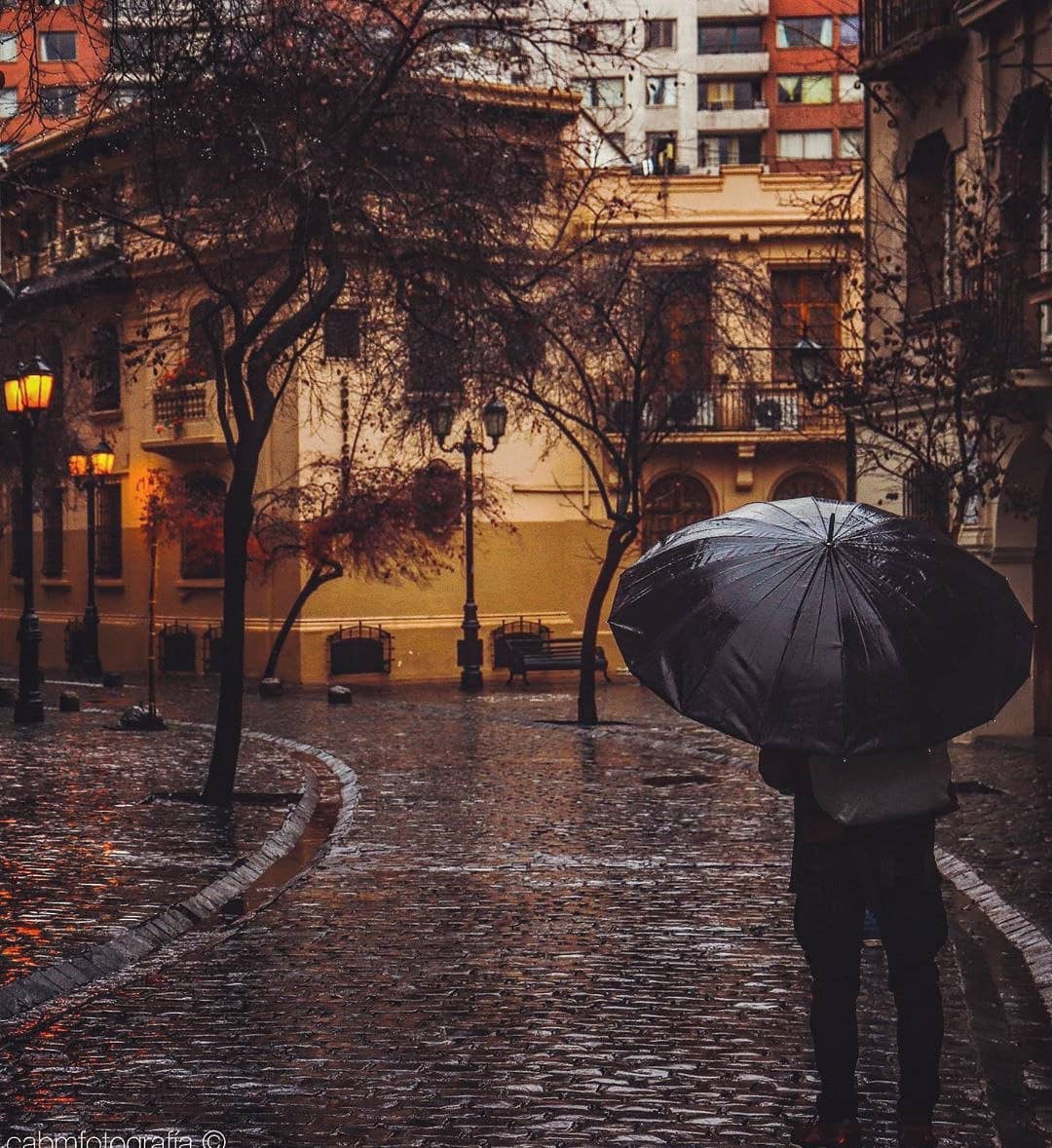 16th century cobblestone street, Paris-Londres neighborhood, Santiago Heritage Route.
Photo:[@santiago24horas]
The story goes that in 1922, several architects had begun to break away from the traditional structures in the old civic center of the city, paving its streets with cobblestones and building projects with a maximum height of five stories. They were starting to create a cultural neighborhood and a meeting point for prominent artists and intellectuals, such as the poet Pablo Neruda.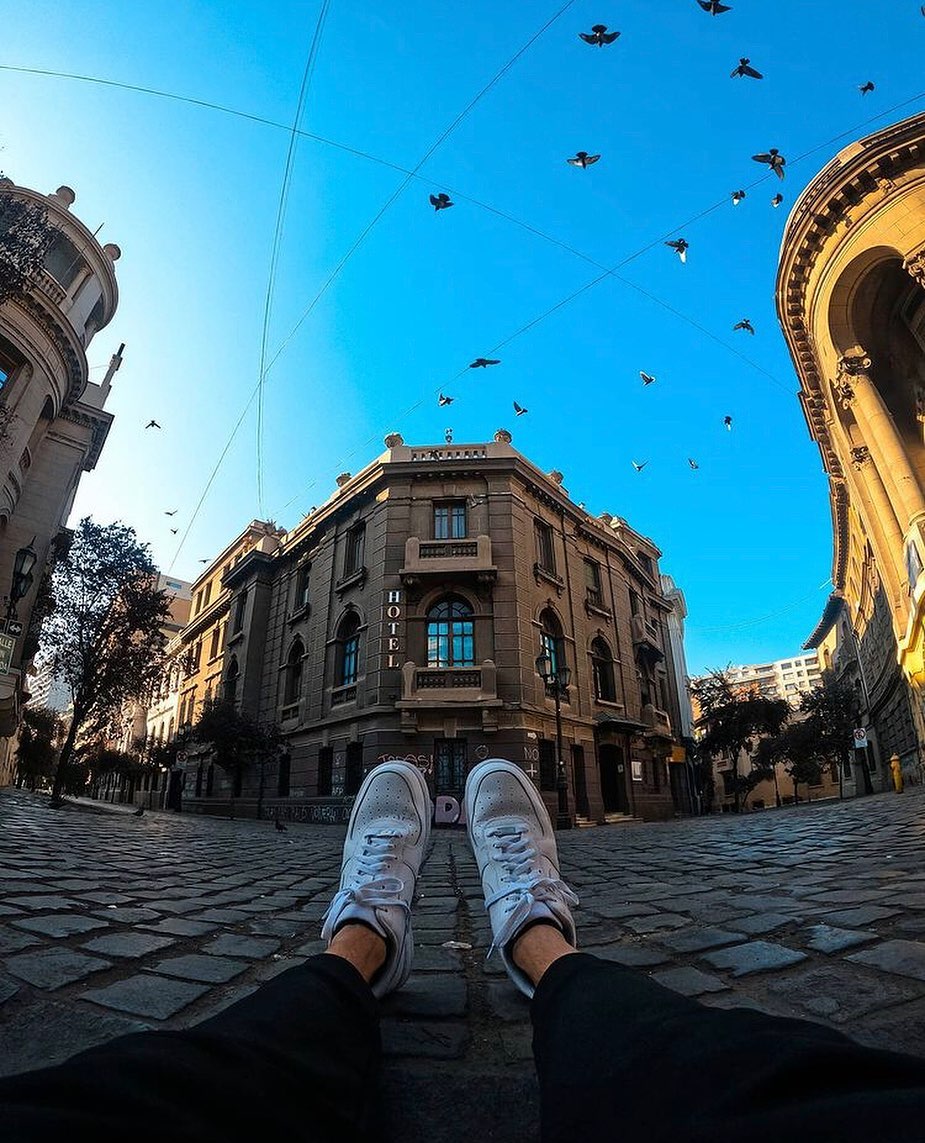 Barrio Paris – Londres, center of cultural and intellectual life, Santiago Heritage Route
Photo: [@luxurysantiago]
This is the genesis of a neighborhood that throughout its history has held bookstores, punk music events in the 80's, hotels, cafes, educational centers, restaurants and political headquarters, and declared a Chilean Historical Monument.
Today, one can still walk through its narrow cobblestone streets and observe the artistic details on iron railings, eat at restaurants on the sidewalks, and feel as if you were in Paris or London, when your feet are actually walking along the streets San Francisco, Alonso Ovalle, Serrano and Alameda, in the heart of Santiago's downtown area. Of course, the neighborhood's main streets are called Paris and Londres.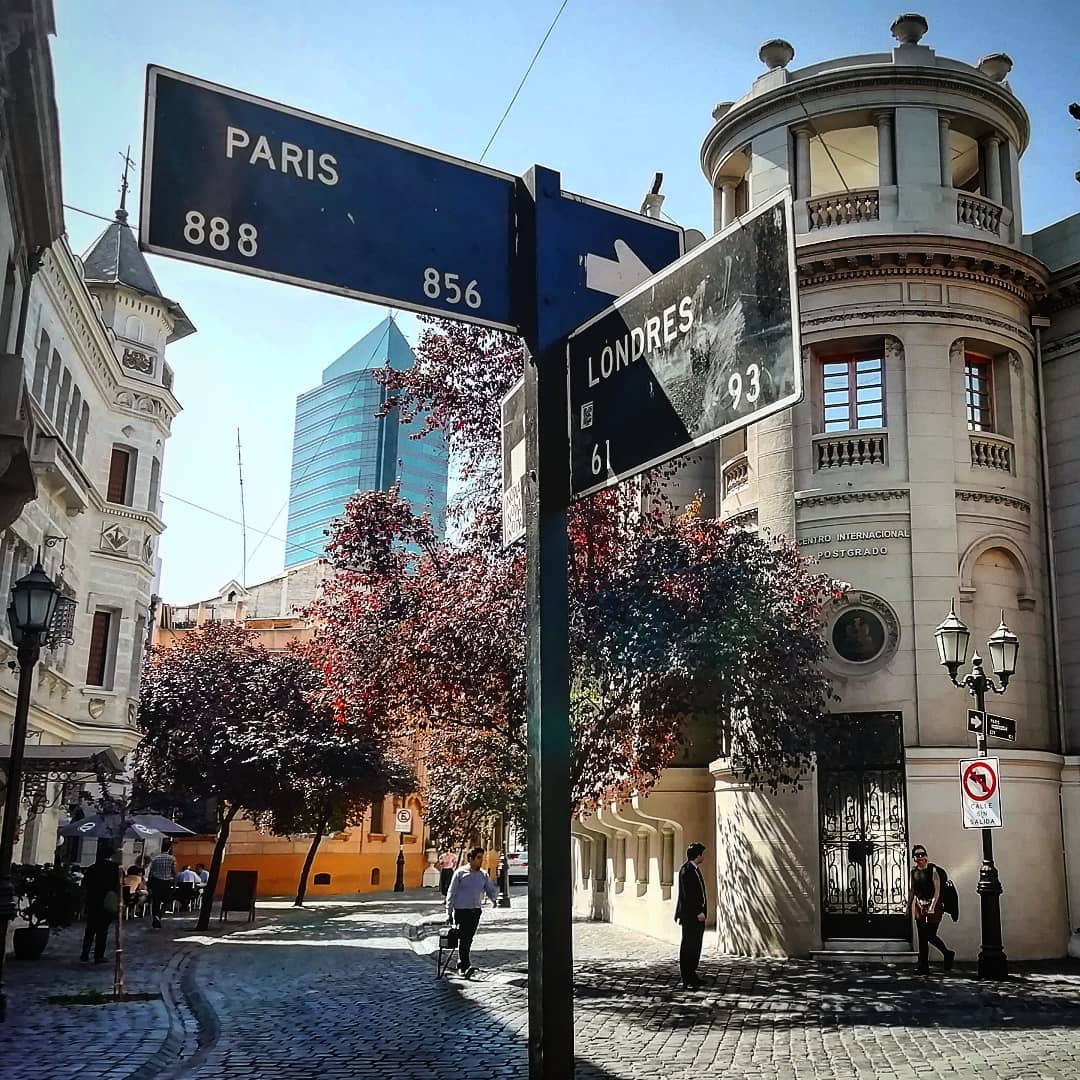 París and Londres intersection, Santiago Heritage Route
Photo:[@maurorojas72]
Barrio Concha y Toro, a neighborhood of ostentatious mansions of the aristocracy of the early 20th century
Our last destination on this Santiago Heritage Route is also notable for its cobblestone streets and old mansions, which reflect the elegance and wealth of the early twentieth century.
Between 1870 and 1876, as a result of the discovery of the Caracoles Mine and its exploitation, many Chileans became very wealthy, among them was Enrique Concha y Toro.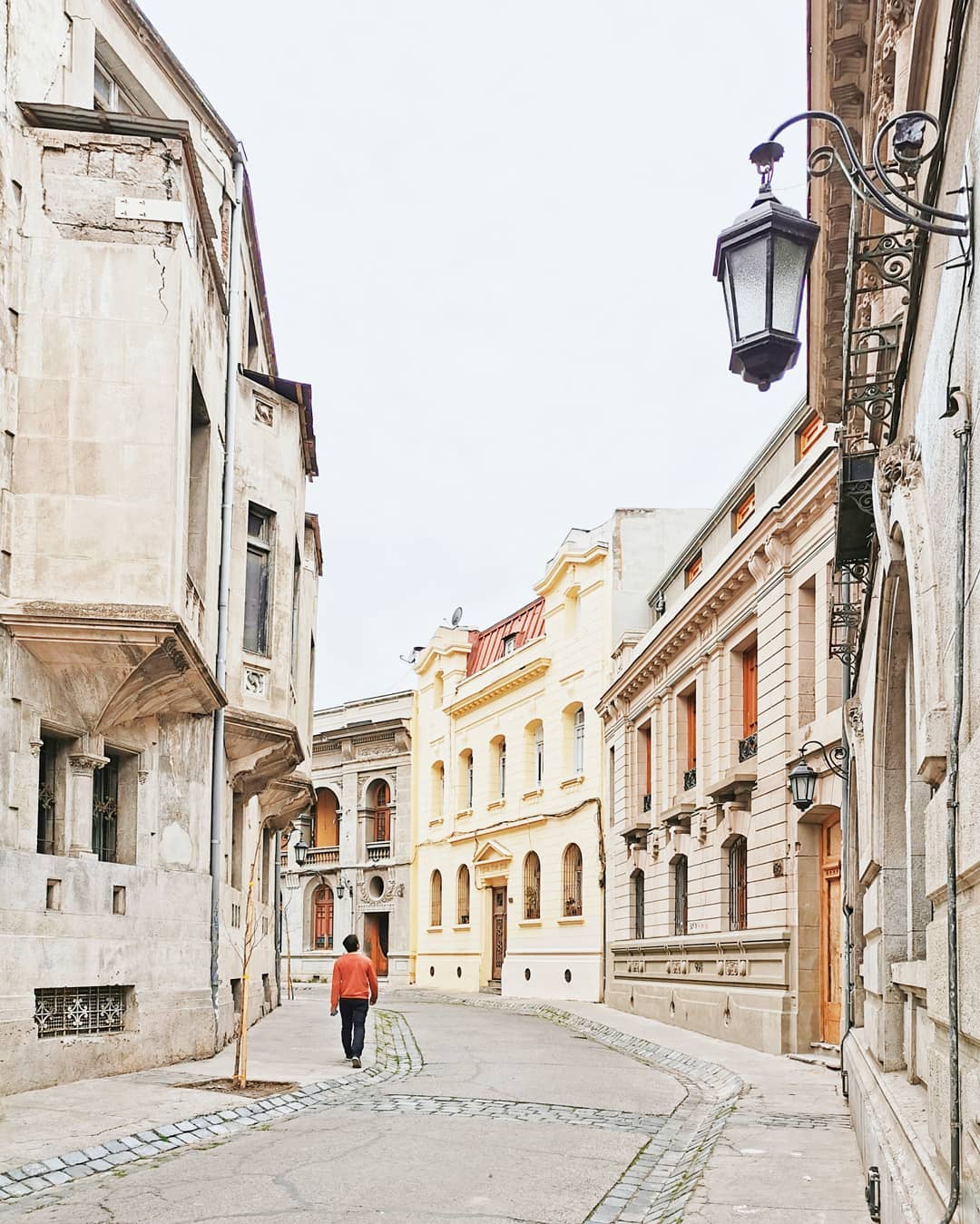 Houses of the Concha y Toro neighborhood, Santiago Heritage Route
Photo:[@lavidaencraft]
Plaza Libertad de Prensa (Freedom of the Press Square) is one of the city's many architectural icons, located between the Alameda avenue and the streets Erasmo Escala, Cumming and Brasil, on the west side of the city.
This cobblestone plaza, adorned with a water fountain in its center, has been a well-known filming location for several movies and advertising campaigns.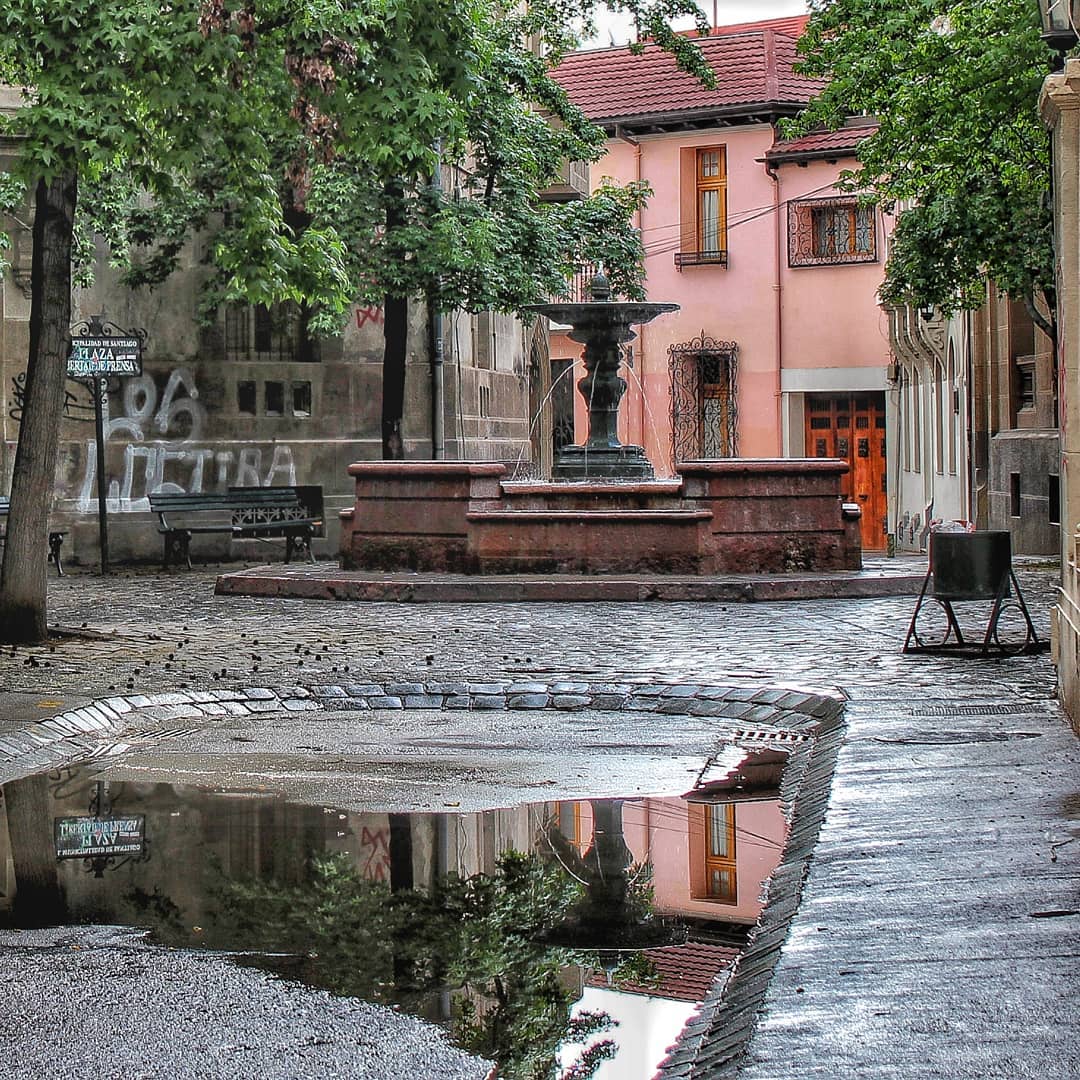 Plaza Libertad de Prensa, Concha y Toro neighborhood, Santiago Heritage Route
Photo: [@carsomayor].
From the Alameda Avenue, you can appreciate the Carrera Theater, built in 1927, that is currently a national monument and whose main façade is a modernist composition with some classical elements.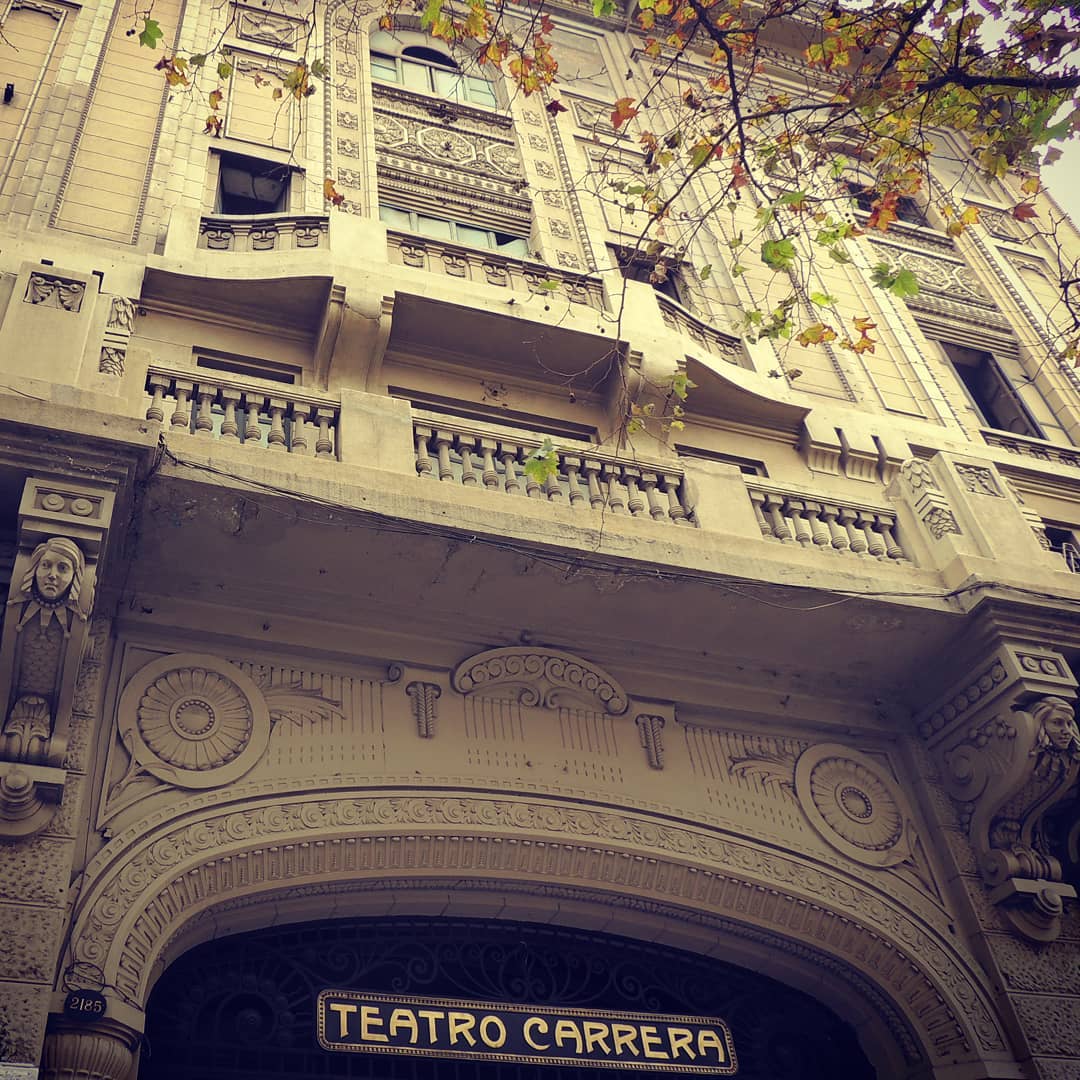 Façade of the Carrera Theater, Concha y Toro neighborhood, Santiago Heritage Route
Photo: [@juancristobalmarchant]
Although not all of the area's historic buildings are restored, a visit to this neighborhood is a Must for those interested in history and architecture. Today, it's a center of cultural diversity and artistic expressions from all over the capital city.
There is no doubt that these are three Must-see neighborhoods. This Santiago Heritage Route is full of stories, culture, art and the best gastronomic offer, and it's waiting for your visit.
---
Articles that may interest you