How to get from Santiago to Torres del Paine
By: Hernan Claro - 28 August, 2023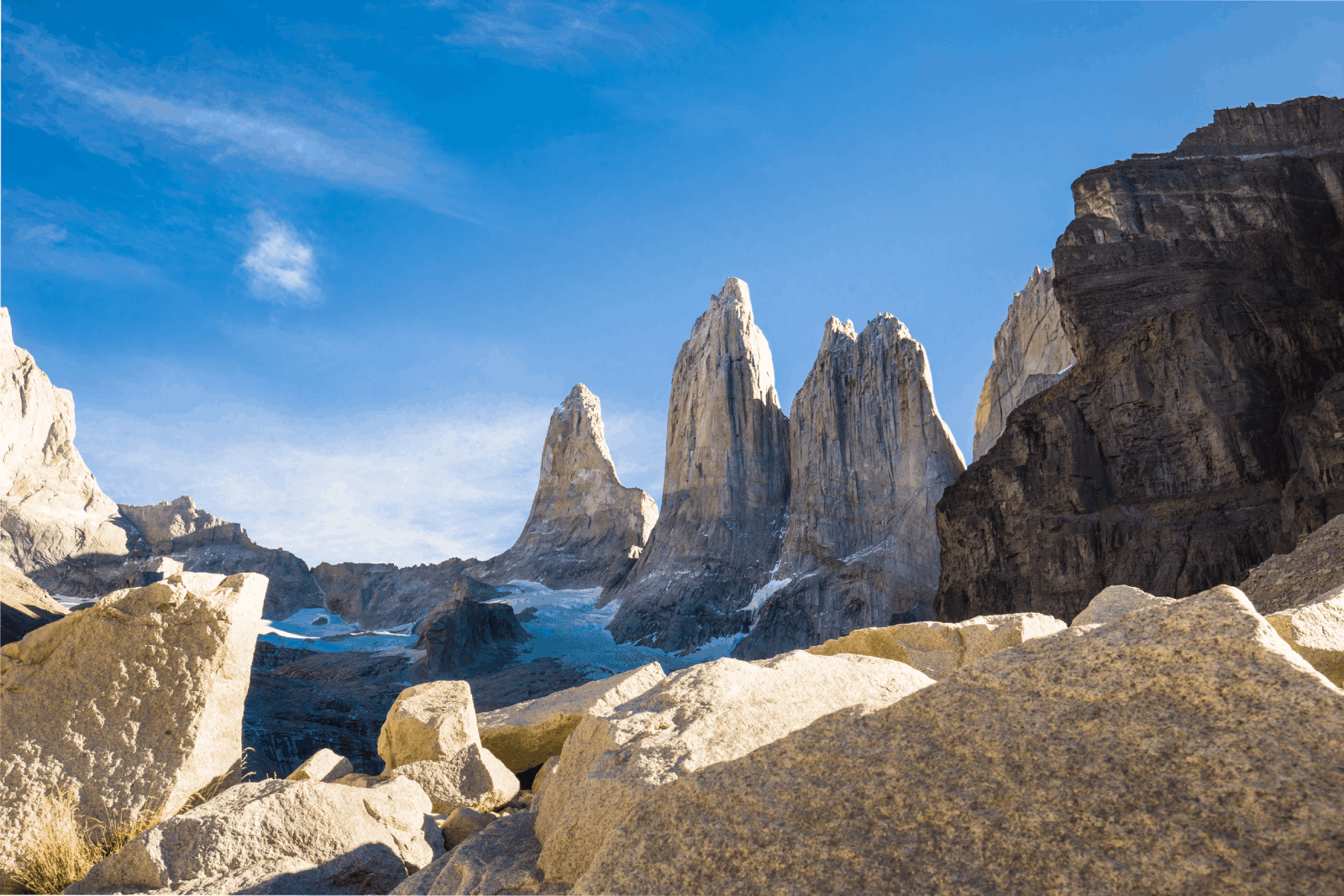 Due to its international connectivity, the capital of Chile is the starting point for those who want to visit the captivating destinations of our country. For this reason, many tourists want to know how to travel from Santiago to Torres del Paine, whose beautiful landscapes you cannot miss.
One of the favorite destinations for hundreds of tourists searching to connect with nature and the outdoors is the Torres del Paine National Park. Located in the Magallanes Region, it is a place well-known all over the world for its impressive massif, sculpted by the force of glacial ice.
For those who come from abroad, the starting point to travel through Chile is usually Santiago Airport. Do you have any doubts about how to get from this air terminal to Torres del Paine? Here we will tell you what you should know.
Getting from Santiago to Torres del Paine
From Santiago Airport (Pudahuel) you can take a flight to the Teniente Julio Gallardo Airdrome in Puerto Natales, in the Magallanes Region. It is a flight that lasts 3 hours and 17 minutes, in which you will travel about 2,000 kilometers.
After landing in Natales, you can take a taxi that takes about 11 minutes to get to the bus station in the district, where tours to Torres del Paine depart from.
It is important to bear in mind the season of the year where the trip is going to take place. If it is between May and August, the frequency is different, and you must check directly with each company the opening hours because the weather conditions can disrupt the services.
If it is in the peak season, in other words, between September and April, there are buses with daily frequencies that depart at 7:00 a.m. and 12:00 p.m. from the bus station.
The buses take about two hours to get to the sector of Amarga Lagoon, which is its first stop in Torres del Paine. Then, they stop at Pudeto, Pehoé Camping, Administration and Hotel Grey Lake, concluding a trip of nearly four hours.
If you decide to rent a vehicle, you can get to Torres del Paine by traveling 80 km along Route Y-90 to the Portería Serrano sector. Another option is to travel along Route 9 and drive 112 km to enter through Sarmiento, or 129 km to get to Amarga Lagoon.
Remember to buy tickets in advance and consider that a tour is a good option, so that you do not have to worry about the itinerary.
Do you want to start your trip in Punta Arenas?
If you are going to travel from Punta Arenas to Torres del Paine, consider that the flight from Santiago to the Presidente Carlos Ibáñez del Campo Airport lasts about 3 hours and 27 minutes, or about 4 hours and 45 minutes if you stopover in Puerto Montt.
From the same airport, you can take a bus that goes to Puerto Natales. It is a trip which lasts just over three hours along Route 9, where you will travel about 250 km.
---
Articles that may interest you