Diving in Punta de Choros: Immerse yourself in a unique ecosystem
By: Hernan Claro - 28 August, 2023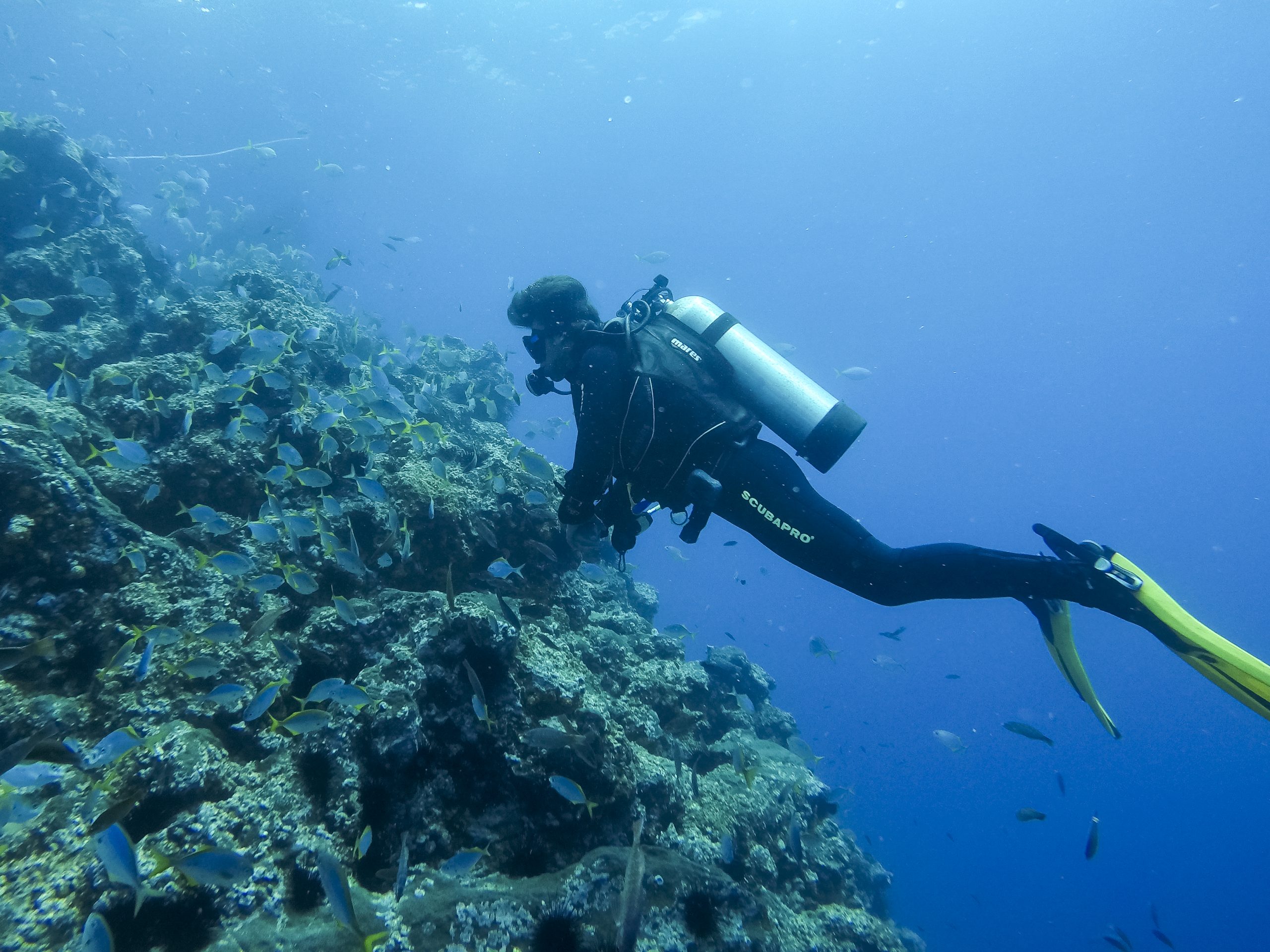 Diving in Punta Choros will allow you to observe the beauty of the marine ecosystem in the Pingüino de Humboldt National Reserve, whose flora and fauna will amaze you.  
Every year, thousands of diving lovers arrive to the coasts of our country to immerse themselves in wonderful places. Caleta Chañaral, Los Molles, or Quintay are some areas that allow inexperienced people to do this activity as well as those who desire a more challenging activity.   
And an unmissable destination for diving is Punta de Choros, located in the district of La Higuera, in the Coquimbo Region.  
How can I get to Punta de Choros? 
To get to Punta de Choros, you can take a bus in La Serena that leaves from Francisco de Aguirre St., next to the Japanese Garden. The journey to Punta de Choros takes about 1 hour and 40 minutes.  
If you prefer to go by car, from the same city, you will have to drive 116 km. Start by taking the Panamericana Norte and then take the long way round to Route D-110. Then, you must take Route D-116 which will take you to the town.    
Punta de Choros stands out for the practice of the local fishing industry, an activity that has been passed down through several generations and is related to the rich gastronomic offer that the community offers.  
A fantastic seabed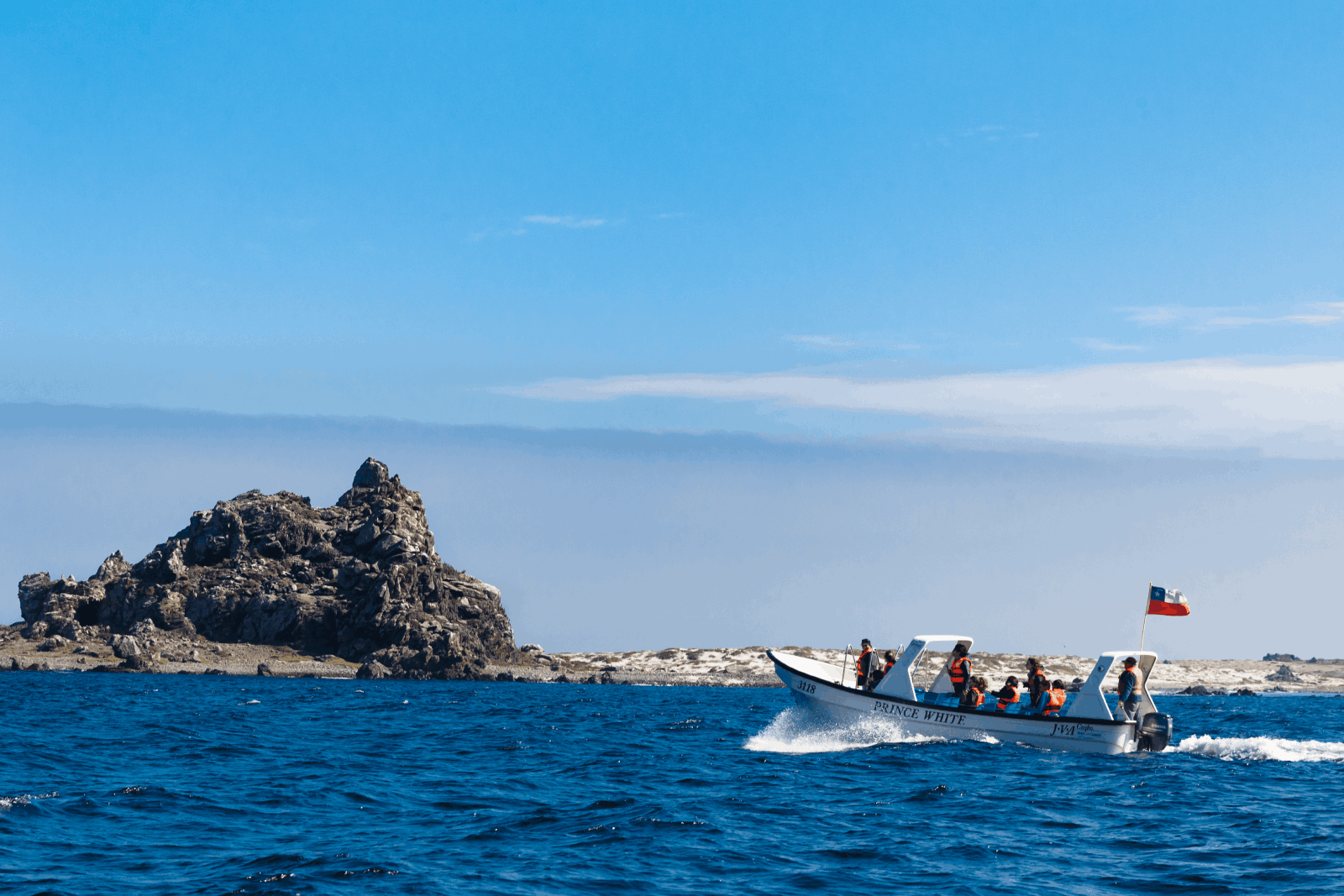 If you want to go diving in Punta de Choros, you can find the tour operators in the Agustín dock area, in Los Corrales small cove, and on El Apolillado beach. You will find programs for beginners, intermediates, or advanced, with up to 42-meter-deep dives.  
Diving in Punta de Choros will allow you to see forests of brown algae, shells, and vertical walls full of life, in addition to sponges of different colors, and representative fish of the Chilean coasts.  
The most adventurous can visit the Lynch shipwreck, located in the southeast of the northern part of Isla Damas. It is a centennial ship that has been filled with marine life over the years.   
The richness of the Pingüino de Humboldt National Reserve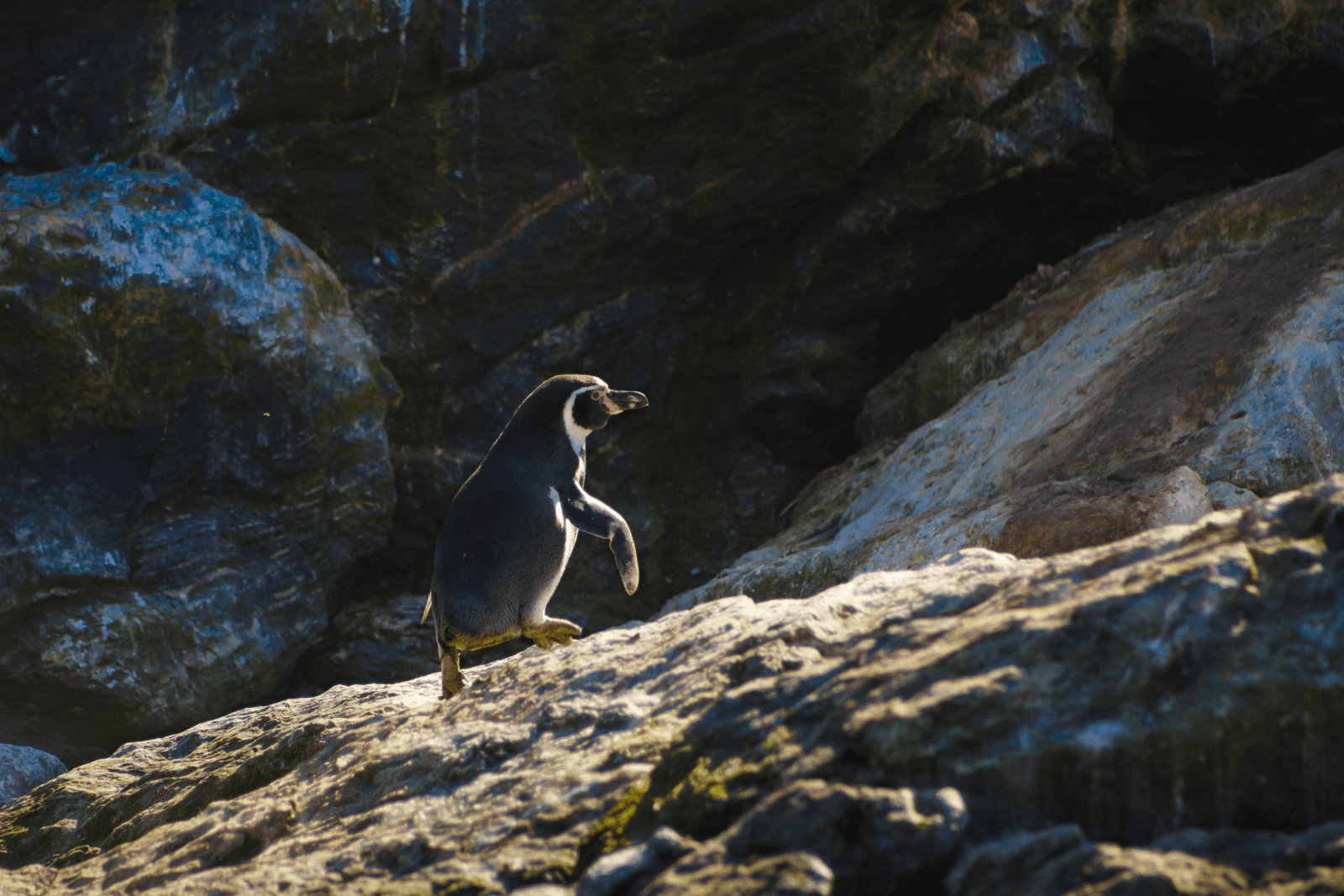 The areas for diving in Punta de Choros are near Islas Choros, Damas, and Chañaral, the last one known as Gaviota. 888.68 hectares of surface area are part of the Pingüino de Humboldt National Park.  
In addition to the penguin that bears its name, the junco duck, the cormorant, and the guanay nest in the reserve.  
It is the coast with the largest number of marine mammals in Chile. Among them are bottlenose dolphins, marine otters, sea lions, and seals. In addition to those, there are other key species for fishing, such as locos, limpets, and sea urchins. It also has 59 species of vascular plants, such as yellow annucas and water hyacinths.     
---
Articles that may interest you