Learn about the entry requirements to Chile and the special requirements to visit Rapa Nui
Entering Chile
Entering Rapa Nui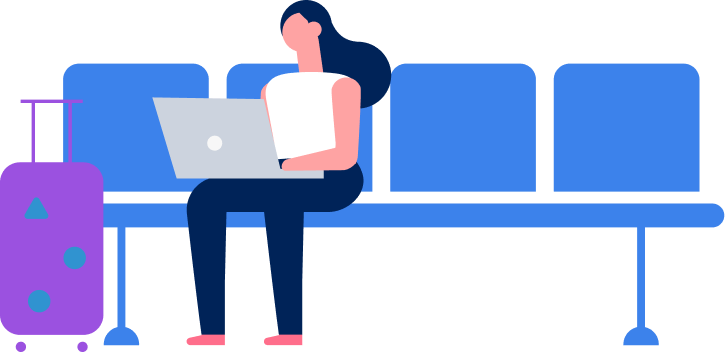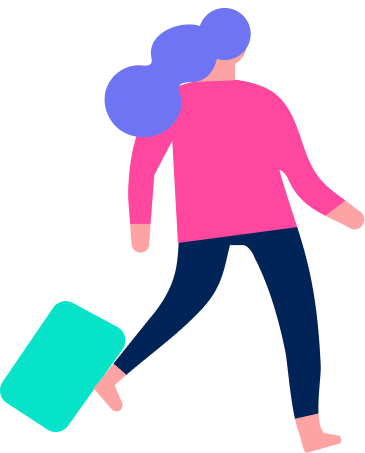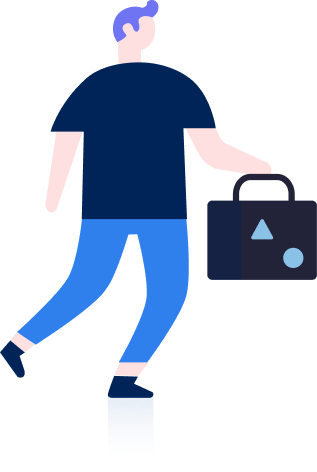 Updated the day 22 March, 2023
---
Requirements for entering Chile
---
Protected Borders Plan
According to the circulation of variants, at international and community level, three alert levels were established.
Alert Level 1
There is community transmission of known and controlled variants in the country.
No alert of new variants.
Alert Level 2
There is a variant of concern with no community circulation or initial community circulation.
The health authority determines that there is capacity for prevention and control.
Alert Level 3
Global alert for a new variant of concern.
High health impact on the population is expected.
Use of face mask
Its use is mandatory. Will be exceptions open places in Low and Medium Sanitary Impact areas where you can have more than 1 meter of separation from other people. For details of this and other exceptions, go to this link.
Physical distancing
Keep at least 1m distance between yourself and others
Hygiene, cleaning, and disinfecting
Regularly wash your hands with soap and water for at least 20 seconds. All establishments should have hand sanitizer gel and hygiene, cleaning, and disinfecting protocols available.
Public information
Observe signage instructions stating capacity and health regulations posted in enclosed areas inside each establishment.
---
Frequently asked questions
Frequentlyasked questions
Entering Chile

What requirements must I meet to enter Chile?

Along with your identity documents, you must show your certificate of vaccination issued in the country where you were vaccinated. If you do not have your vaccinations, you must show a negative result on a PCR test within 48 hours of departure.

It is not mandatory to have Health Insurance, however, it is recommended to travel with one that has coverage for SARS CoV 2 (COVID19).

If you are from Venezuela, Haiti, the Dominican Republic, Cuba and Dominica, prior to entering Chile, you must also have a Temporary Stay Visa. Dominicans holding a valid US visa are exempt from this requirement. If you are from Australia, you need a E-Visa. Check which other countries require a visa to enter Chile at this link.

Foreigners who enter Chile as tourists must prove that they have sufficient daily funds of a minimum of US$46 to cover their expenses.

What happens if my PCR is positive because I contracted Covid-19 in the last month (more than 14 days ago)?

If a person has a persistent positive result due to having been infected with the virus in the last month, he/she may attach two positive PCR results, where one sample was taken up to 48 hours prior to boarding and the other taken more than 10 days after boarding or entering Chile, but less than one month boarding or entry.

Should I fill out the Traveler's Affidavit (C19)?

No. In Chile we have improved our border control processes to make them easier, so it will no longer be necessary for you to fill out the C19 Declaration to enter our country.

Which border crossings can I enter Chile through?

Chile opened several of its border crossings for tourists, including Santiago, Iquique, Antofagasta, and Punta Arenas airports. You can review the open border crossings at this link.

How and where is the minimum daily amount is controlled?

The people who oversee this inspection are the authorities in charge of immigration control at the airport, border crossings, etc. (Investigative Police [PDI], mainly) and it will be carried out at the moment of registering entry into the country.

Whom will this control apply to?

Every foreigner who enters the country as holder of a temporary residence must prove to the control authority that they have legal means of subsistence that allow for their residence in the country during the period of validity of their permit, as well as the subsistence of people who could accompany them and are subject to his/her dependency.

Should I have cash or cards?

The way to prove the amount could be by different means, showing cash, bank account statements, credit cards, etc.
Vaccines

Do I need to validate my vaccinations to enter Chile?

In Chile we encourage the entry of foreigners who have their vaccines against Covid-19. For this reason, when embarking for Chile, you must present the vaccination certificate issued in your country, a procedure that replaces vaccine validation. The certificate of vaccination- along with the identity document- will also be equivalent as the Mobility Pass, so you can go into Rapa Nui.
Face masks

Is the use of face masks mandatory in Chile?

The use of face mask is mandatory only in health centers and establishments. Nonetheless, its use is recommended for people with respiratory symptoms in places where you will be for a long period of time, and on public or private collective transport.

Should I wear a face mask on public transport?

The use of a face mask on public transport is recommended because it is considered a crowded space and a place for possible contagion.

Should I wear a face mask in a pharmacy?

Yes, whether it be public, private, at a hospital, independent, community, homeopathic or specialized because every pharmacy is considered a health establishment.

Can a restaurant, hotel, market, or any other tourism service force me to wear a face mask?

The face mask will no longer be a mandatory sanitary measure, so it should not be required in these places.

Will temperature measuring devices still be mandatory to enter a closed space?

No. It is even being expressly requested that these devices are no longer used.
Travel to Rapa Nui

What are the requirements to enter Rapa Nui?

In addition, travelers shall have their

Single Entry Form (FUI)

, their round-trip ticket, and a reservation at a tourist service registered in SERNATUR or an invitation letter from the Provincial Delegation.

Do I need a PCR test to enter Rapa Nui?

Can I come into the Rapa Nui if I do not have my complete vaccination schedule?

Can you test me if I entered the island on a cruise or Private Charter?

In the case of Private Cruises or Charters, the local health authority is validated to carry out random or total tests, if necessary, in addition to making arrangements in advance before arrival on Rapa Nui.

Are there any special requirements after entering Rapa Nui?

All travelers may be tested for Covid between the first and fifth day of arrival. If the passenger refuses or tests positive, this person shall carry out mandatory quarantine for the following 5 days.

I was told that I am a close contact. What should I do?

If a traveler is classified as close contact, the person shall carry out a 7-day quarantine from the last contact with the confirmed case at a place to be determined by the Health Authority.

How is close contact defined?

A close contact is a person who, on Rapa Nui, was in contact with a confirmed or probable case of COVID-19 between 2 days before the start of symptoms and 7 days after the start of symptoms of the sick person. In the case of a sick person without symptoms, the contact must have occurred within 2 days before the PCR or antigen test sample was taken.

My PCR is positive because I had Covid in the last month. What should I do?

If a person presents a persistent positive result due to having been infected with Covid, two results shall be attached: a PCR or antigen test taken 48 hours before boarding, and a PCR taken more than 10 days before boarding and no older than one month.
Travel within Chile

Do I need to have a Certificate of vaccination to travel within Chile?

No. According to current regulations, you only need a Certificate of vaccination to enter Rapa Nui.
Mobility Pass

What is the Mobility Pass?

The Mobility Pass was a document used to certify that the person completed their vaccination process. The requirement was removed as of October 1st, 2022.
PCR

Is it necessary to have a negative result for a PCR test before entering Chile?

No, it is only required if you do not have all your vaccinations. In that case, you must present a negative result in a PCR test within 48 hours of departure.

Do I have to undergo a PCR test when entering Chile?

Random tests are carried out on 5% of residents and non-residents who enter through Arturo Merino Benítez International Airport or Los Libertadores Crossing. The positive cases must be isolated for 5 days from the onset of the symptoms, or if the person is asymptomatic, from the day the sample was taken.
Links of interest

More official information at:
---