Live the extreme experience of navigating the Rivers of Chile
By: Gabriela Salina - 12 May, 2022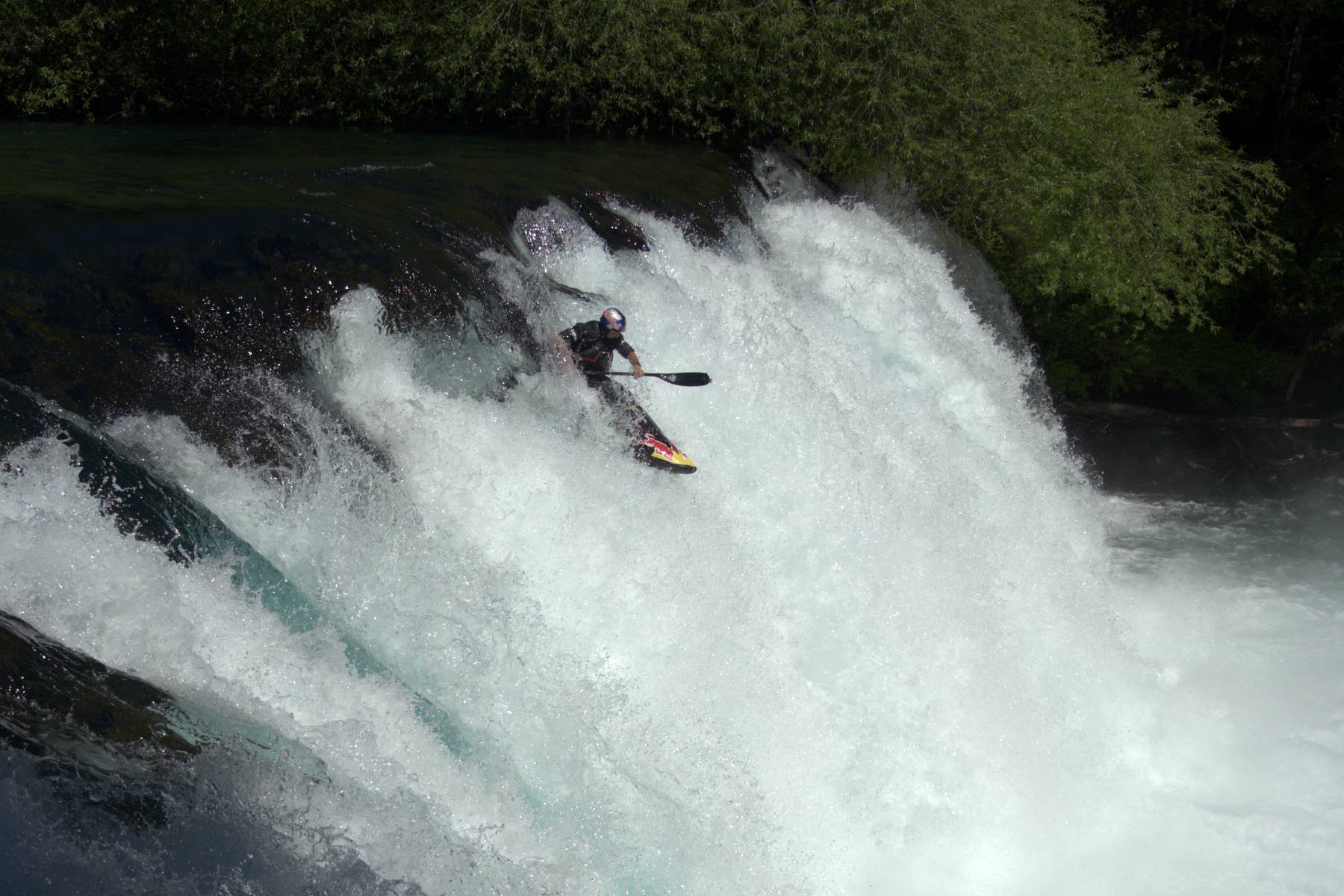 Rivers of Chile, the first web series of Chile Travel is now available. Join the adventure of jumping over the most beautiful waterfalls in the south of the country.
The rivers and waterfalls of Chile are a beautiful landscape to enjoy nature, but they are also a place for extreme sports. This is demonstrated by the first web series of Chile Travel.  
"Ríos de Chile" (Rivers of Chile) consists of 7 episodes in which you go with professional kayakers on incredible feats through the southern part of the country, experiencing with them what it is like to challenge the waters of nature.  
Enjoy a new episode every week, which you can watch on the official YouTube channel of Chile Travel. 
An extreme look
The mission is to show the beauty of Chile in a completely new way: navigating corners full of adrenalin. 
Going down rivers from the mountain range to the sea, jumping over waterfalls more than 25 meters high, and navigating the most difficult rapids in the country are just some of the adventures that can be experienced on the screen. 
Through this feat, "Ríos de Chile" (Rivers of Chile) demonstrates why the country is an ideal destination for extreme sports, but it also offers impressive forest and mountain views in different national parks and sanctuaries. 
In 2021, Chile was chosen as the World's Best Adventure Travel Destination for the sixth consecutive year. The exclusive series of Chile Travel is living proof that, in Chile, the impossible is possible. 
---
Articles that may interest you