Overland on the Carretera Austral and Tierra del Fuego: an adventure in nature
By: Hernan Claro - 2 October, 2023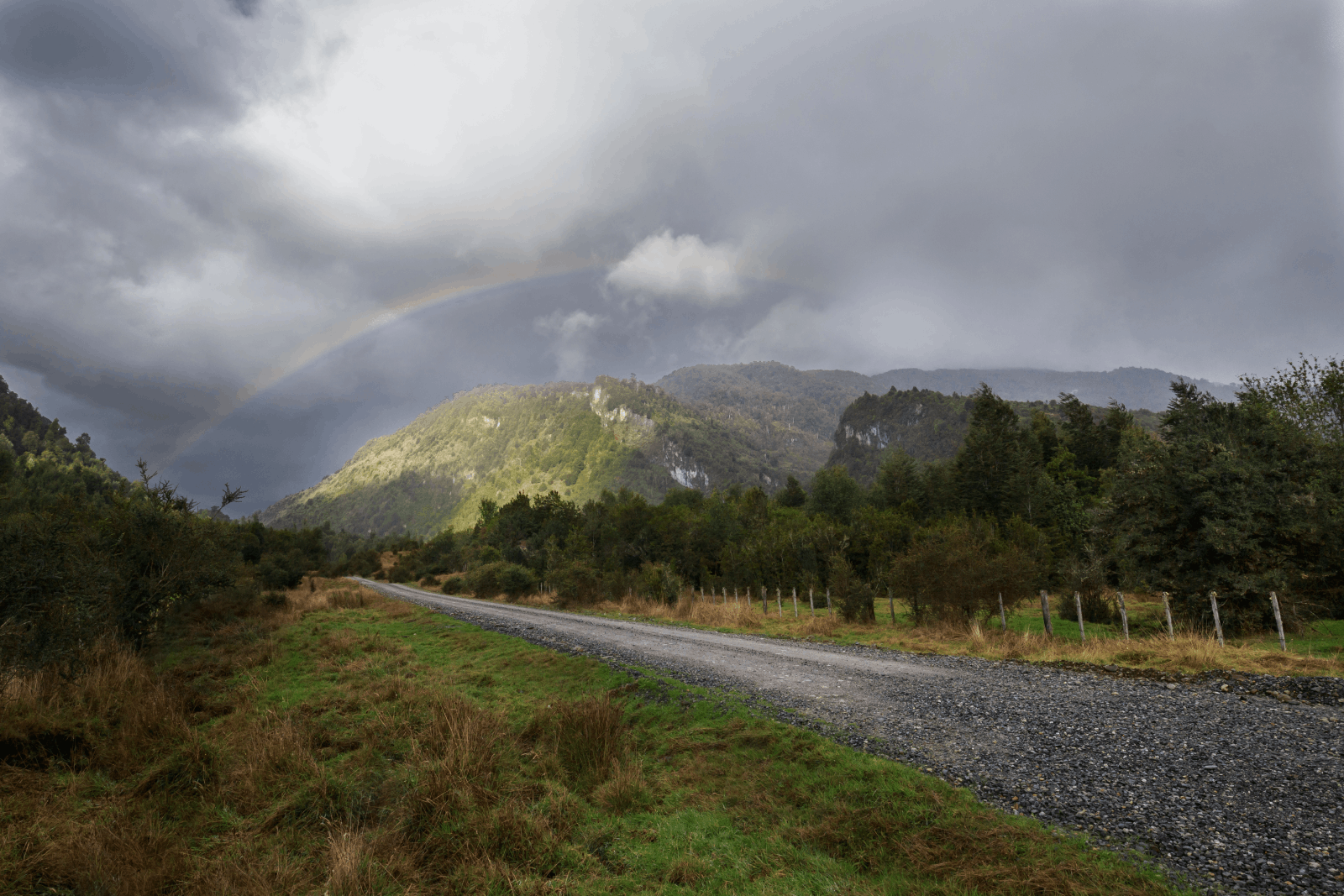 The southern part of Chile offers unique settings to travel overland. Get on a camper, 4×4 vehicle, minibus, or motor home to live a real adventure on the Carretera Austral or Tierra del Fuego. Would you like to live the experience?
To travel across the southern part of Chile on a 4×4 vehicle or a camper is an amazing experience. The impressive landscapes on the Carretera Austral or Tierra del Fuego offer ideal conditions to have a four-wheel adventure, whether alone or with someone.
Overland: when the purpose is the journey
Overland is an adventure to a remote destination on a vehicle capable of crossing diverse types of lands. Unlike a traditional journey, when it is overland, the purpose is the journey itself.
The aim is to travel across less explored places for weeks, months, or even years. Therefore, it is important to plan in detail in case of eventual environmental and geographical contingencies.
To overland the Carretera Austral is a unique experience. Photo: @overland.cl
A four-wheel experience
If you travel in your own vehicle, it is important to have all the necessary equipment to face problems, such as a tire repair kit, spare fuses, water for the radiator, and motor oil. Considering weather conditions, you must also have snow chains.
Although you must know the limitations of your vehicle, many things are possible with resources and imagination. For example, you can install in a truck from canopy campers to racks and rigid campers, which allow you to fit out a bedroom and a kitchen.
Other options are vans and tow trailers, as well as, motorhomes, which offer all the amenities of home and space for up to eight people.
Remember there are overland services registered with Sernatur that will give you access to a vehicle, guide, and driver. Some offer passenger insurance.
Overland on the Carretera Austral
The roads in the Aysén Region will leave you speechless. Photo: Sernatur.
Let's talk about the destinations. The landscapes on the Carretera Austral are unmatched to go overland, with over 1,200 kilometers of natural beauty full of attractions to have an adventure.
Some tours offer the overland experience from Puerto Montt and cross Hornopirén, Chaitén, Futaleufú, Puyuhuapi, and Puerto Cisnes to get to Coyhaique, capital of the Aysén Region.
Visiting National Parks, watching the amazing glaciers, lakes, and rivers, and trying the unmatched cuisine of the area must be part of your itinerary.
Overland on Tierra del Fuego
If you are looking for an adventure further south, you can go overland on Tierra del Fuego in the Magallanes Region.
If you start in Punta Arenas, you can cross the Strait of Magellan towards Porvenir by ferry, and then take a four-wheel tour across Isla Grande on Tierra del Fuego.
Once there, you can visit Reserva Natural Pingüino Rey (King Penguin Natural Reserve) and marvel at the flightless bird which it is named after, as well as visit Cameron town, the Despreciado, Deseado, and Fagnano lakes, and the Azopardo river.
The King Penguin Natural Reserve is a must-see destination on Tierra del Fuego. Photo: Sernatur.
Be a responsible tourist. Remember that on gravel roads you must drive slowly and be careful when braking. Pay attention to bumps on the road, avoid dust, and always have at least one spare tire.
It is important you have a toolbox, first aid kit, proper clothing for the cold weather in the area, blankets, water, and canned and dry food. Remember to respect the communities and prefer local businesses.
---
Articles that may interest you