Humboldt Penguin Reserve: A treasure in the Chilean north
By: Hernan Claro - 2 October, 2023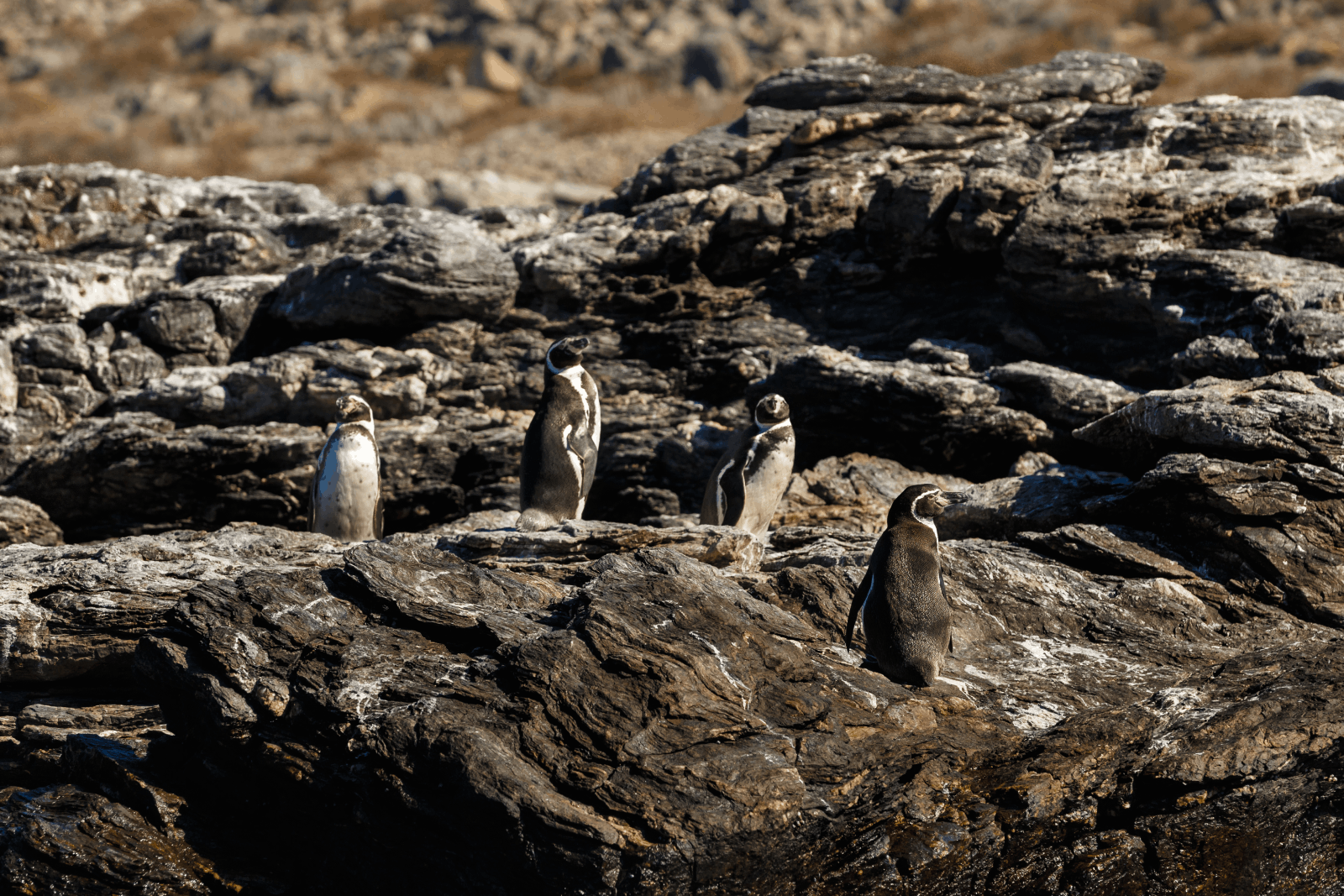 This protected wildlife area is located 120 kilometers from La Serena. It has a unique ecosystem inside the three islands that make it up. Here we will tell you how to get there and what activities can be done in this paradise on the Chilean coastline.
The Humboldt Penguin Reserve is one of the most amazing natural environments in Chile. It constitutes a biodiversity refuge with a wide range of species, including the bird which it is named after.
Additionally, this protected wildlife area is in front of Punta de Choros, a coastal town located in La Higuera that provides gastronomic options, boat rides, diving, and other activities you cannot miss.
How to get to the Humboldt Penguin Reserve
From La Serena, you can take a bus that departs each morning from Francisco de Aguirre street with Matta street, next to the Japanese Garden, which will take you directly to Punta de Choros.
If you go by car, it will take you about an hour and a half. You must take Panamericana Norte and arrive at the signposted point near kilometer 74.8, where you must turn right to take the roundabout to Ruta D-110. Then you must take Ruta D-116, where you will arrive directly at our destination from.
To enter the reserve, you must buy a ticket with Conaf. There is an office in the area, although you can also get it at www.aspticket.cl.
The reserve opens from Wednesday to Sunday from 9:00 a.m. to 4:00 p.m., and the prices are the following:
Free entry for children 11 years old or less, teenagers from 12 to 17 years old with disability, Chilean senior citizens over 60 years old.
Teenagers from 12 to 17 years old or adults with disability: $2,200.
Foreign teenagers from 12 to 17 years old or Chilean adults: $3,700.
Foreign adults or foreign seniors over 60 years old: $7,400.
A unique ecosystem
The reserve was established on January 3rd, 1990, and it is made up of 888.68 hectares, divided into the Choros, Damas, and Chañaral islands. The latter is also known as Gaviota. The first two are in La Higuera (Coquimbo Region), and the third in Freirina (Atacama Region), making it an area of bi-regional character.
You can only disembark at Damas Island which has viewpoints and a 1,800-meter trail where you can spot the Humboldt Penguin from, which is characterized for its black feather strips that cross its white chest. The bird owes its name to the Humboldt Current in the Pacific Ocean.
It is the area with the highest quantity of marine mammals in Chile, among them the chuchungo, one hair and two hair wolves. If you are lucky, you can spot a bottlenose dolphin, fin whale, humpback whale, and sperm whale.
Regarding birds, the junco duck, lile duck, and guanay nest here. You can also see 59 species of vascular plants, such as the appealing yellow añañucas, and lilies.
Tourism in Punta de Choros: diving, cuisine, and tours
Punta de Choros has cuisine, accommodation, sportfishing, and boat ride services, as well as beaches suitable for swimming.
The town also stands out for diving. You can find tour operators on Agustín pier, at Los Corrales cove, and on El Apolillado beach, which offer programs for both beginners and advanced divers, with declines that reach 42-meter depths.
If you decide to dive in the area, you can see brown algae, conchuelas, and vertical walls full of underwater life. You also can spot multi-colored sponges and fish representative of our country.
---
Articles that may interest you