Everything you need to know about sportfishing in Chile
By: Hernan Claro - 2 October, 2023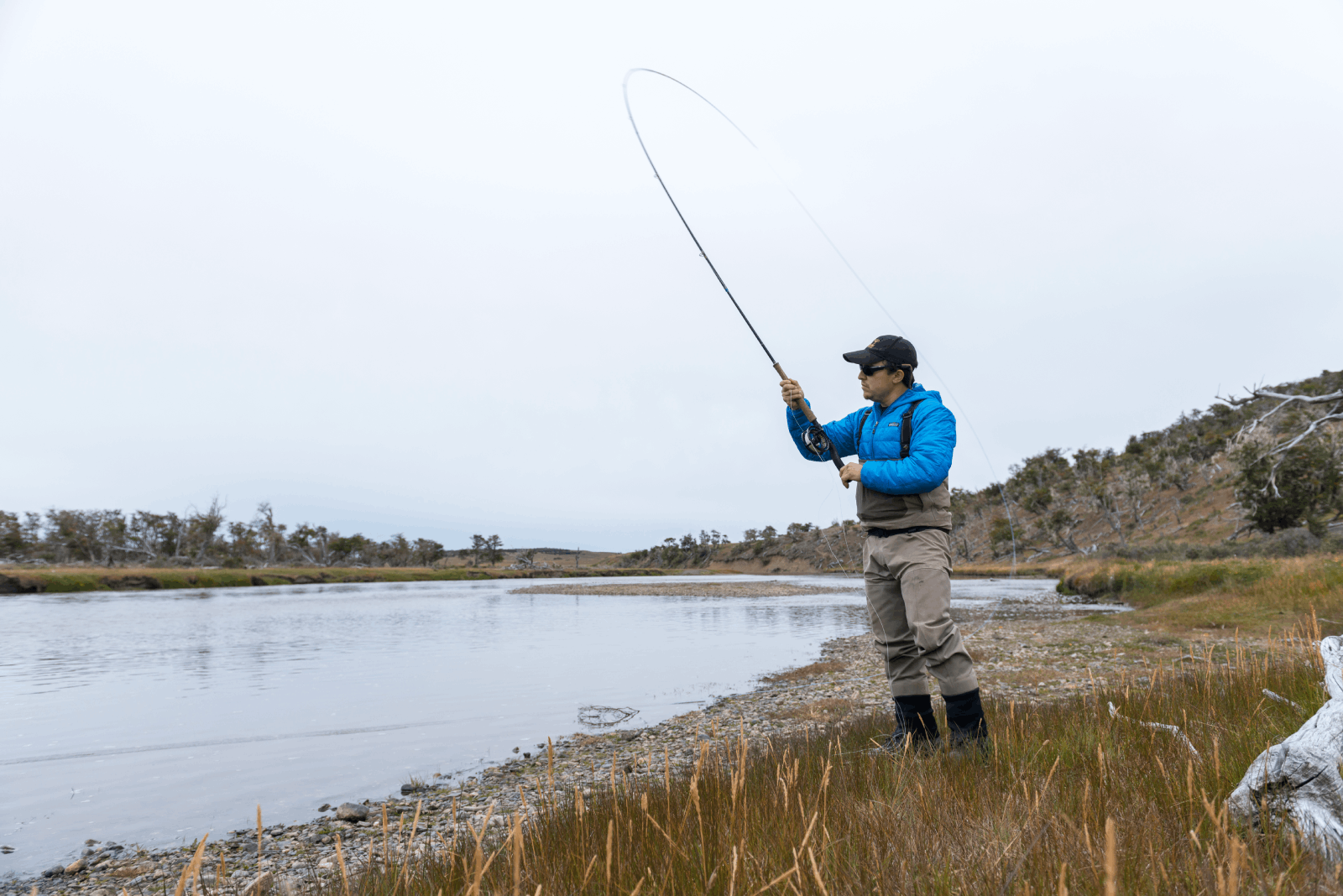 Did you know the south of Chile has rivers, lakes, lagoons, and ponds known for being perfect to catch trout or salmon? A new season of sportfishing is about to start, so at Chile Travel we are going to tell you everything you need to know about this activity.
With the last quarter in the year, a new season of sportfishing starts. It is different from scientific fishing and commercial fishing because it is done not-for-profit, but with a recreational, competitive, or tourist purpose.
If you are going to go sportfishing in Chile, you must have authorization from the National Fisheries Service (Sernapesca), which is non-transferable and can be obtained online. The price of the document varies from 7,000 to 52,000 pesos. People with a disability do not have to pay.
The beginning and end of the season depends on the place and species, although in most cases it is extended between October and April.
Be a committed fisherman
Sportfishing requires commitment from he/she who does it as well as respect for the fish. It is important to cope with a difficult day with dignity and not be arrogant after a successful day. Convey your knowledge with modesty and learn with humility from the most experienced.
Among the different techniques of sportfishing, the most popular is fly fishing. Commonly used in freshwaters, it is known for the use of artificial lures called "flies" unlike others, such as trolling fishing or spinning fishing.
The satisfaction of sportfishing in the south of Chile
The rivers, lakes, lagoons, and ponds from the south of Chile are perfect to go sportfishing. Here we will tell you about three recognized fishing points that will also amaze you with their beautiful natural landscapes.
Puelo River
There is nothing better than listening to the melody of birds, putting your feet in the water, and enjoying the magical atmosphere of Puelo River, in Los Lagos Region.
An icon from this caudal is the Chinook salmon, large and fighting fish that appears mainly from February to March. There are testimonies of specimens up to 23 kilos (kg).
There are tour operators that include a fishing guide and transport, although in most cases you must have your own equipment.
Palena River
If you travel further south, you will discover there is no better therapy for stress than going sportfishing on Palena River, one of the best places to catch trout in the world.
The river crosses the Los Lagos and Aysén Regions, offering from a lenga and cypress forest in the mountain range to a green forest in its outlet to the sea. Its characteristics make it a special place to go shore fishing or fishing on boats without an engine.
Tierra del Fuego
We are heading to the southern end of the Magallanes Region to go sportfishing on Tierra del Fuego, another destination recognized worldwide for its trout. Some can reach 15 kg.
There you will find Grande River and the Blanco, Deseado, and Fagnano lakes. This latter is called "The rest on the horizon" by Ona culture, due to the imaginary line in the horizon which is interrupted by its water.
Although at first glance it may seem an inhospitable area because of its scarce vegetation and cold weather, fishermen from different countries travel to this area for a magical experience.
---
Articles that may interest you