Wellness Tourism in Chile: The places that you must visit
By: Hernan Claro - 10 March, 2023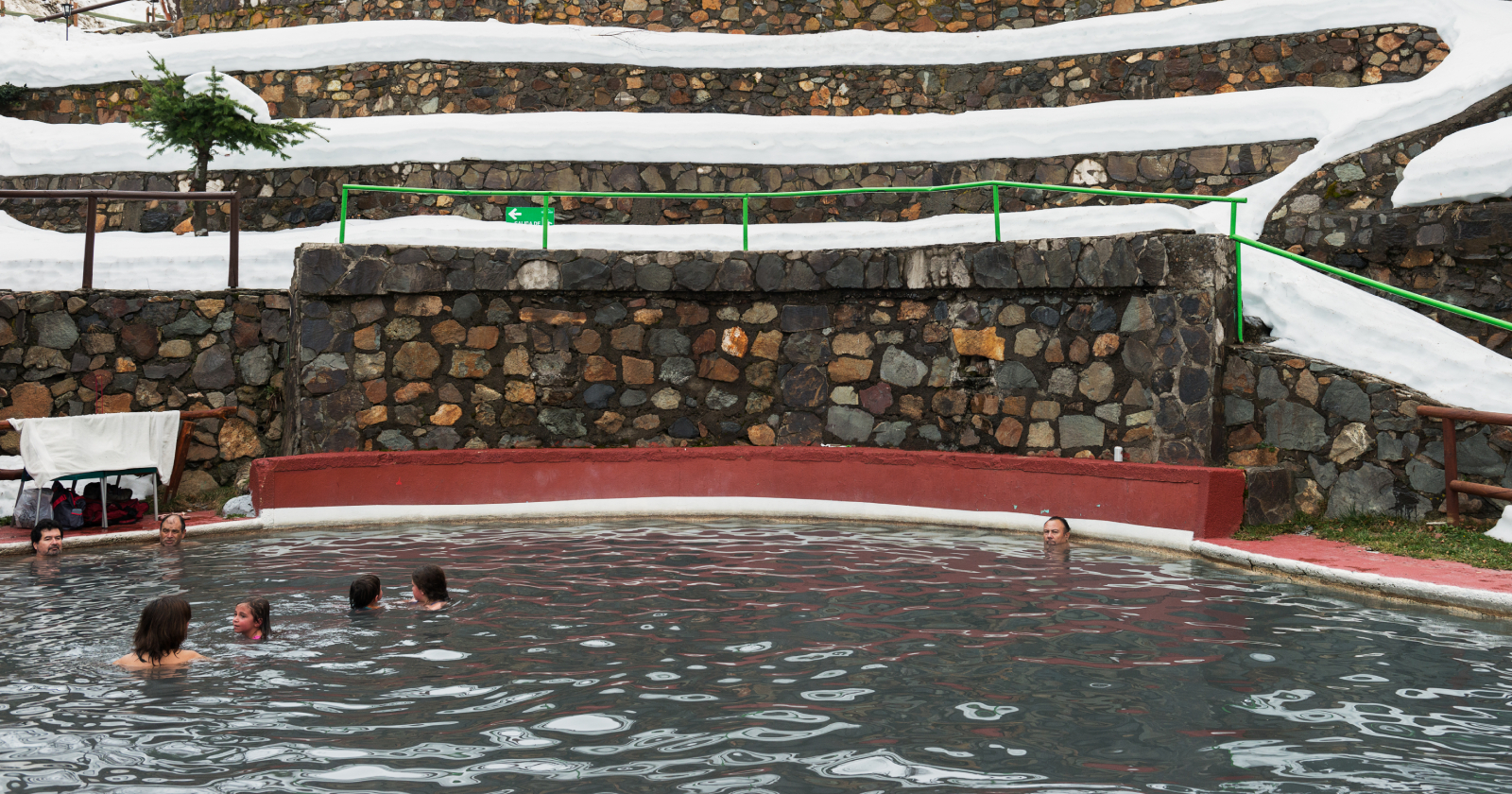 When vacations are for resting, Chile is the leader of wellness tourism in Latin America. Our landscapes are ideal for connection with the mind, body, soul, and a trip of relaxation and healing in natural environments.
In the north, center, and south parts of Chile you can live experiences of connection with nature, through specialized centers of this kind of tourism.
For this reason, in Chile Travel we show you the places that you can visit to disconnect yourself on your next trip to Chile.
Hot springs during the year
If there is something that characterizes wellness tourism in Chile it is the hot springs that you can find all over Chile.
Very near to Santiago, in Los Andes, you can find the popular El Corazón Hot Springs, a privileged place in the Andean foothills, among forests and trails with a micro-climate that allows you to enjoy the sun almost all year.
Here you can rest with the service of one of the most important spas in the area, focused on providing well-being through massages, therapies, pools, jacuzzi, and saunas.
A little further south of Santiago, in the Maule area, there are several hot springs perfect for a moment of relaxation and a full wellness experience.
For instance, the Panimávida Hot Springs, which has outdoor hot springs that maintain an average temperature of 27° and indoor pools, whose water remains between 33° and 35°, a perfect environment for relaxation.
There is also the Quinamávida Hot Springs, a place in the Linares – Colbún area, where they offer therapies with hot waters, hydromassages, hydromassages with medicinal herbs, sea salts, and river and volcanic stones; steam and dry heat baths; thermal mud treatments, among other services that will make you live a moment of maximum relaxation.
Finally, the Catillo Hot Springs, located in the Parral area, are immersed in a natural environment with waters that are historically considered a "Thermal source of life" a perfect place to disconnect.
The starry sky in the Quinamávida Hot Springs. @astrofar1
Wellness Tourism: Rest at hotels qualified for you in Chile
The Valparaíso area, just a couple of hours away from the main international airport in Chile, has several centers, in different cities, where you can enjoy wellness and focus on rest.
In Reñaca, one of the most beautiful parts of Viña del Mar, you can visit the Bosque de Reñaca Hotel, immersed in a lush forest facing the sea, with the sea breeze flooding the place.
This hotel has a Spa that invites you to spend a moment of relaxation with your family or with your partner, and the best thing is that you can even bring your pet because it is a pet-friendly hotel. If you want to go to the beach, they have private transportation.
In the Olmué area, 1 hour and a half away from Santiago, there is Olmué Natura, a place for resting next to nature.
It is a lodge and spa with comfortable and equipped rooms and cabins in the middle of nature, which will give you the calm you need.
Its spa with heated pools, jacuzzi, sauna, and massages ensure you a relaxed stay, but if you want to connect with nature, you can do some activities on site.
Another perfect place to rest is Colinas de Cuncumén Hotel in San Antonio, located on the hillside of a eucalyptus forest and offers a revitalizing experience.
They point out that they have the "Cuncumén effect," manifested in the feeling of well-being that people enjoy when are in their jacuzzi or hot tubs in the open air, in the middle of the forest, or after a massage at their facilities.
Further south of Chile, in the Llico area, facing the sea is Puerto Viejo Hotel, which in addition to having the perfect facilities for wellness tourism, offers a schedule for yoga classes, surfing, birdwatching, kayaking, and private classes of pottery.
Live the Wellness in Ñuble
A privileged area for wellness tourism in Chile is Ñuble, in the south of the country, a place where you can enjoy different experiences that will make you want to come back every year.
Here you can find the mountain, ski, and thermal water resort Nevados de Chillan, which has a thermal park and a series of activities to connect with nature, such as yoga, chairlift ride, canopy, etc.
Another place where you will have an experience of wellness is  Alunco, the spa of Termas de Chillán Hotel. One of the largest and most complete in Latin America, an environment to relax in the middle of the forest, water, and mountain.
And finally, we recommend you the Los Pellines Lodge, in Valle Las Trancas, a perfect area to live bonding experiences with nature, but also to improve our relationship with ourselves in an environment created for that.
If you want to travel to Chile to relax here, you have different options to disconnect quickly and rest.
Los Pellines Lodge, in the middle of Valle Las Trancas. Los Pellines Lodge.
---
Articles that may interest you