Enjoy the snow of The Andes just minutes from Santiago
By: Gabriela Salina - 14 July, 2022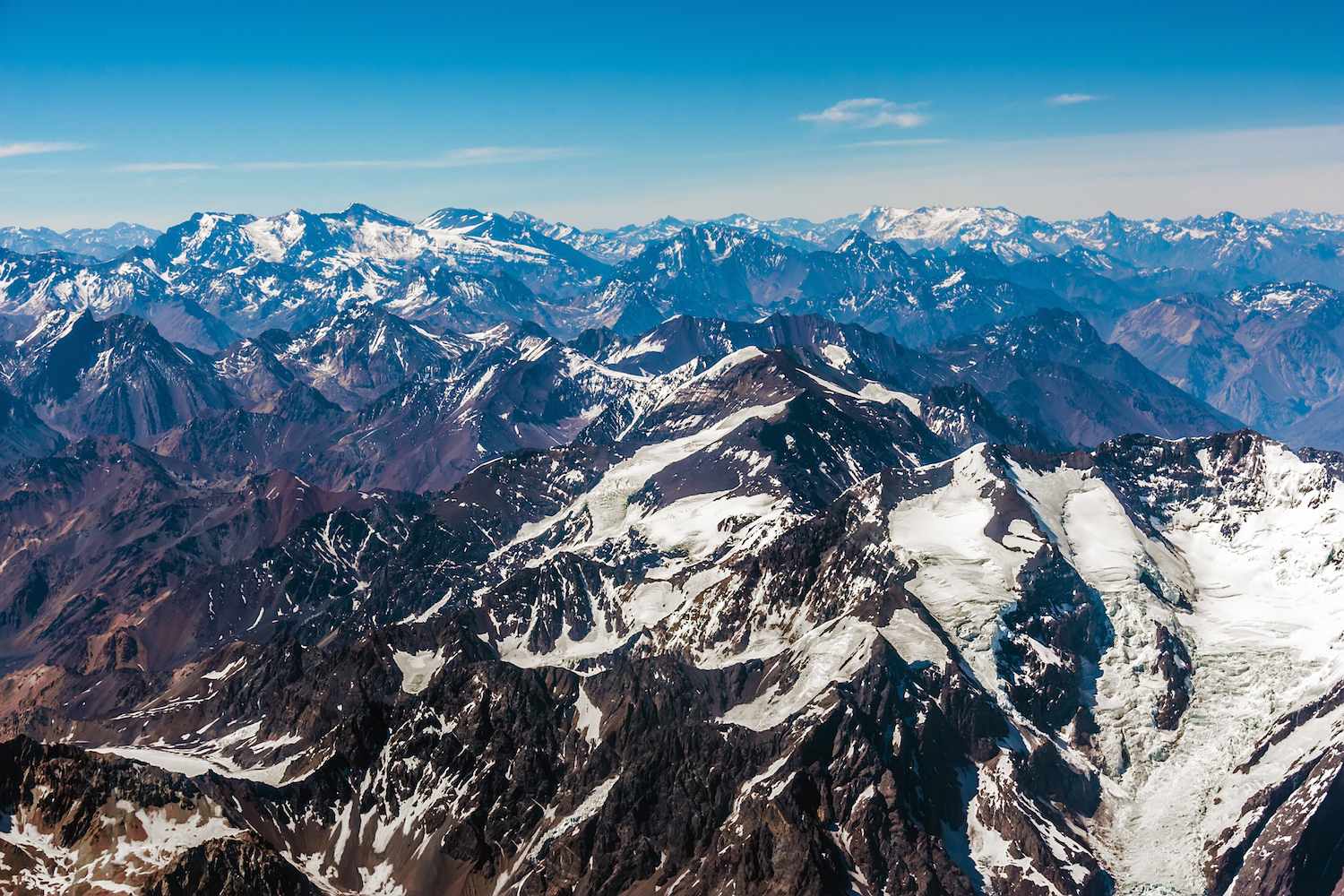 Winter is spent in Chile. The imposing The Andes Mountain Range is a perfect place to go skiing, snowboarding or enjoy sliding down the snow… and you hardly have to move from Santiago!
We introduce you here to the ski resorts near Santiago, which are prepared for athletes, families, couples, children, and all kinds of visitors.
This ski resort in Chile is the largest in South America and the main mountain resort in the Andes Mountain Range. It is located 46 kilometers east of Santiago and offers 9,300 hectares of skiable terrain. This translates into a total of 37 km of tracks separated by difficulty level.
If you don't know how to ski, don't worry! The place has a ski and snowboard school. If you are experienced, you can enjoy the extreme experience of Heliskiing: getting out of a helicopter to do sports on the virgin snow of the Andes Mountain Range. You also have a rental area to equip yourself during your stay.
Although its proximity to Santiago means that you can visit it in just one day, if you want to stay longer, you can choose to stay at any of its three hotels or in one of its 11 buildings with apartments of various capacities (from studios up to 8 people).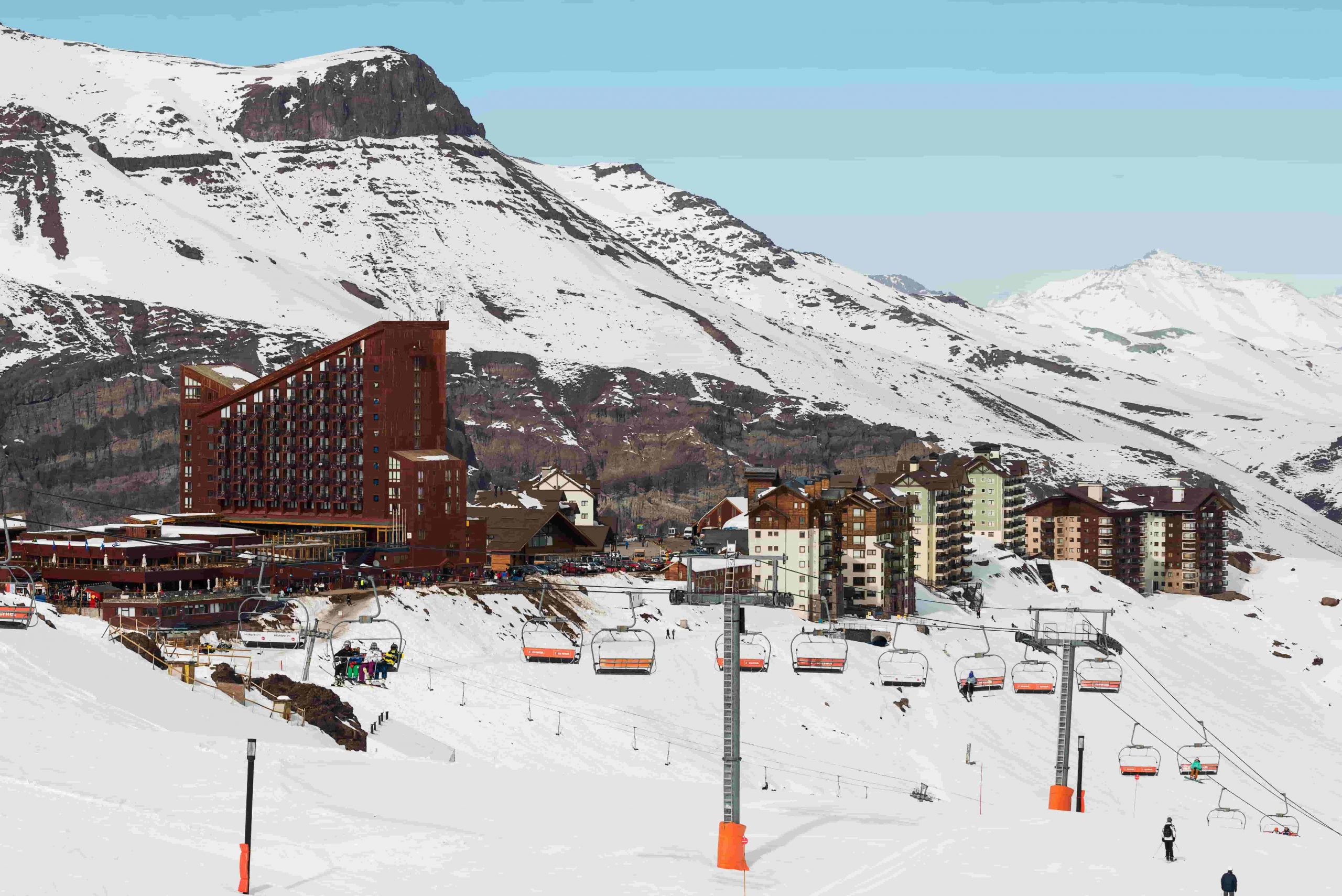 36 kilometers away from Santiago, we can find this center that has 100 slopes and ski and snowboard areas, separated by difficulty (green, blue, red, and black colors). Sectors for people who are learning (purple areas) are added to them.
This resort is ideal for the family, since it has a ski and snowboard school designed especially for the little ones (from 4 to 8 years old) who want to enjoy the Andes Mountain Range. If you are too old for this school, don't worry!
There is also a school for young people and adults, with specialized instructors for every age and experience. If you want, you can opt for private classes, where the teacher will only be dedicated to you.
You can rent the necessary equipment directly at the resort and use the paid lockers to store your things.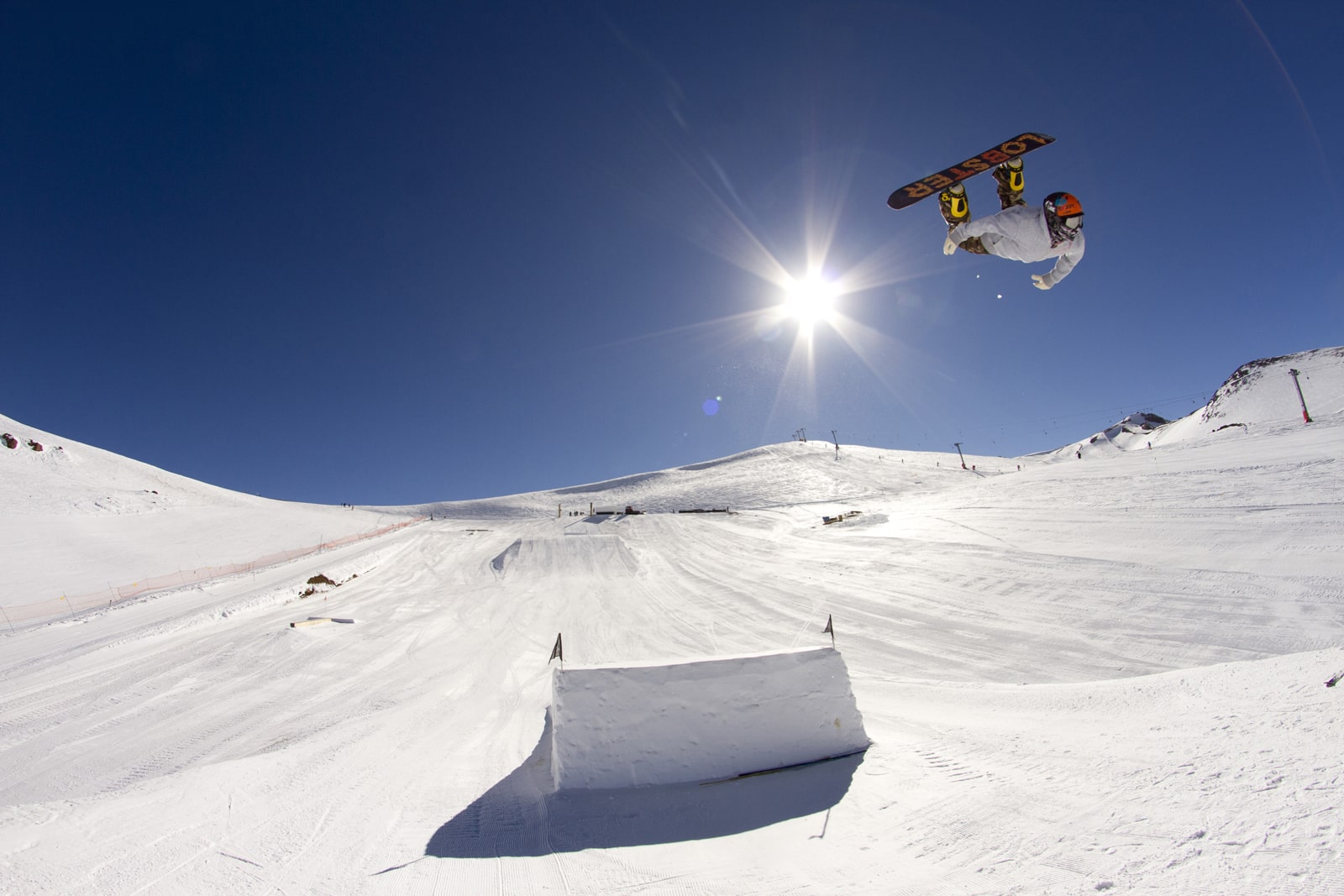 This is the first winter park in Chile, and it offers activities focused mainly on children. Located close to the El Colorado ski center, it has a slope for tubing (sliding down on inflatable mattresses), canopy, sleds, a climbing wall, and panoramic lifts to enjoy the wonderful view of the Andes Mountain Range, among others.
Besides, the park has ski slopes of low difficulty, and a school to learn this sport and snowboarding, along with a store to rent the equipment.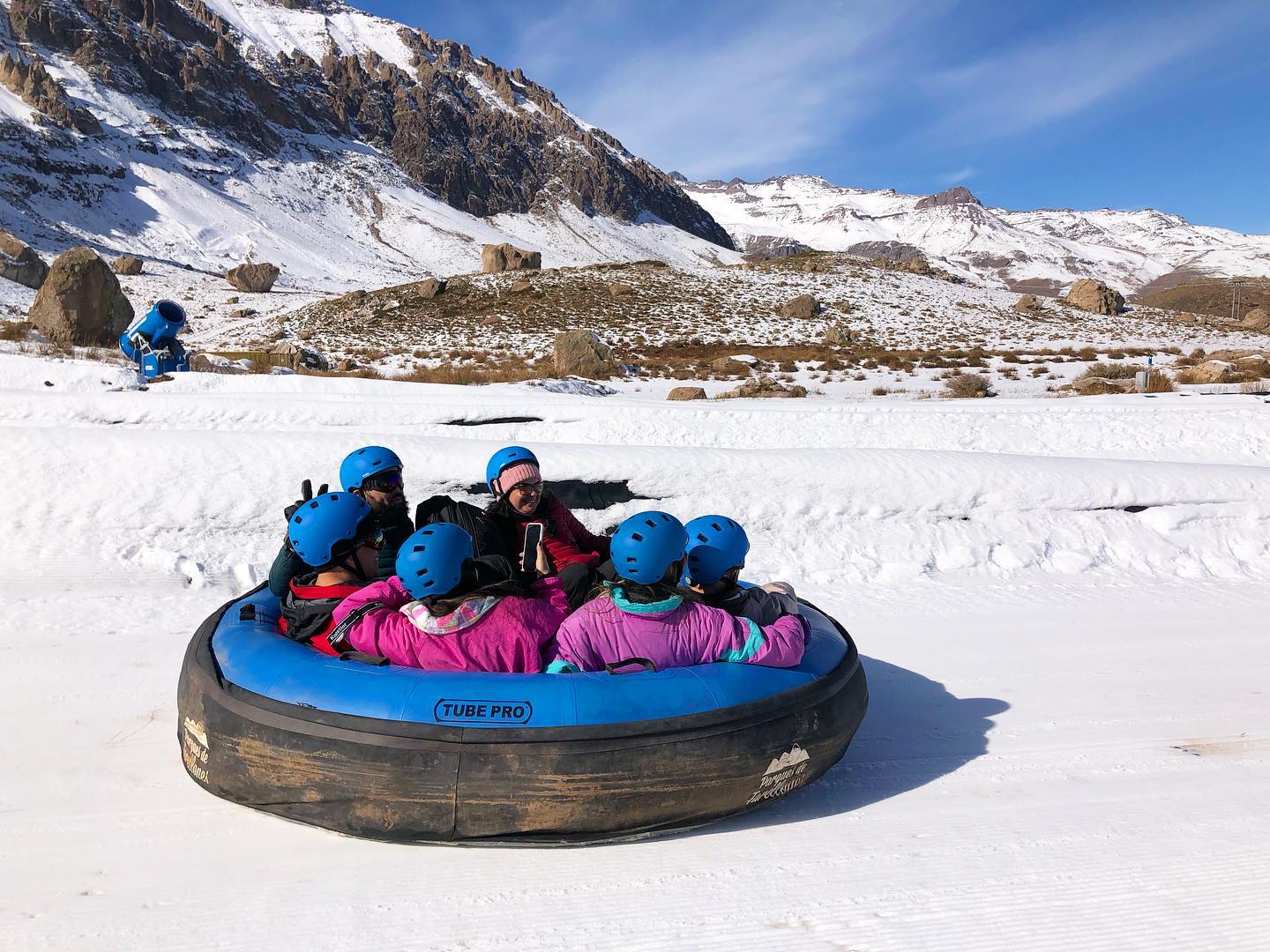 Located in one of the most beautiful sectors of the mountain range and only 50 km from the capital of Chile, we can find this beautiful winter center. It offers 30 slopes, which can be extended (with a special ticket) by interconnecting with the Valle Nevado Ski Center.
Apart from having a snowboard and ski school, and a zone to rent equipment, this facility also has La Parva Medical Center (CMLP from its initials in Spanish), an outpatient care branch from the Clínica Alemana in Santiago which seeks to provide first attention to those injured on the ski slopes.
If you want to stay for one night or longer, you can find three types of lodgings: apartments for 4 and 6 people; single and duplex apartments equipped for up to 8 people; and private apartments with direct connection to the ski slopes.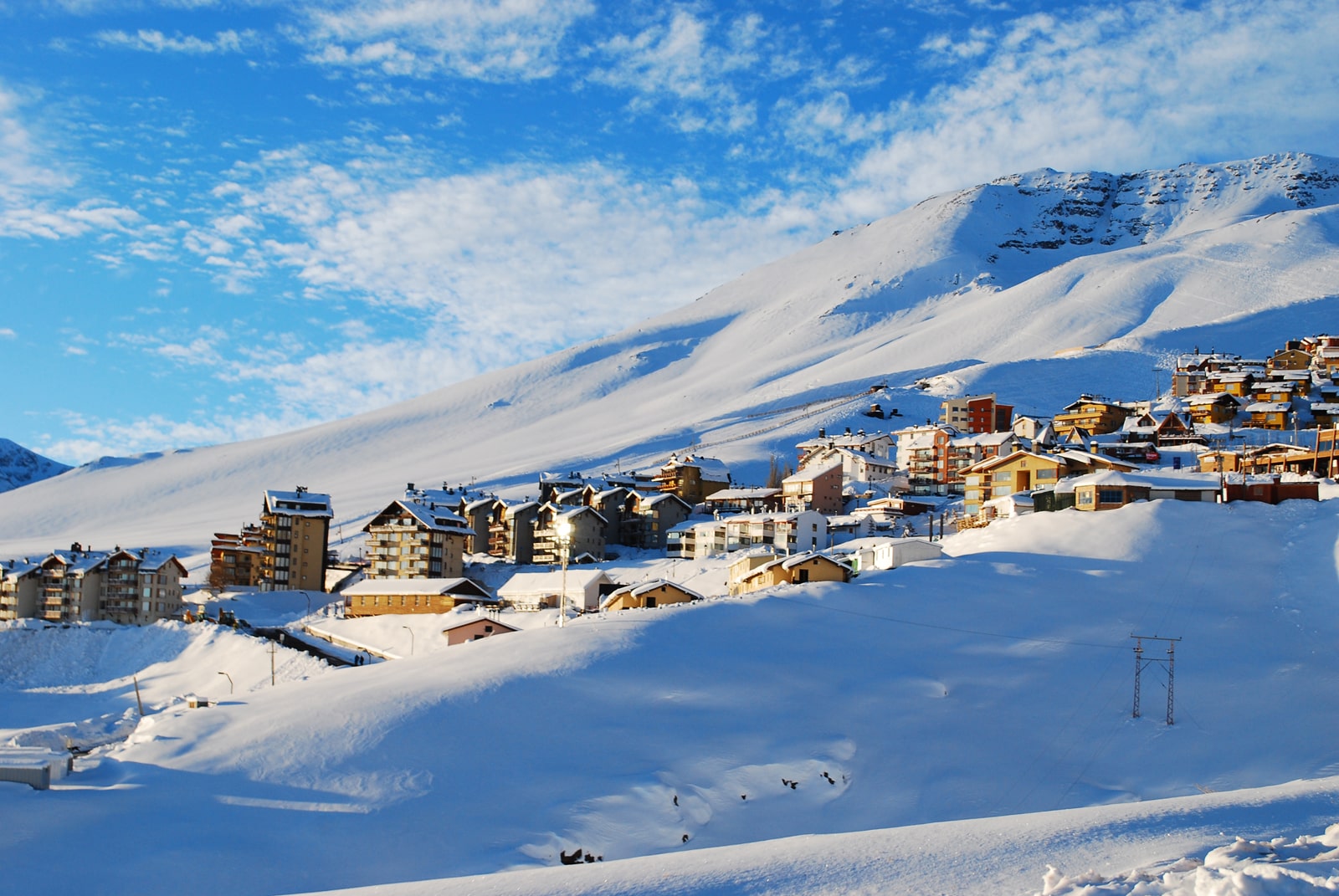 Located in the middle of the Andes Mountain Range, 165 km north of Santiago, we can find the oldest ski resort in South America. It has 1,235 hectares of skiable terrain separated on 20 slopes out of which 15% are for beginners, 30% for people with intermediate experience, 30% for advanced athletes, and 25% for experts.
Along with the ski and snowboard classes and equipment rental, the resort offer also includes wine tasting, yoga classes, sunsets on the pool of the facility, film festivals, live music, and treks in snowshoes to the edge of the wonderful Laguna del Inca, among other activities.
For your stay, you have four options: hotel, chalet, and two lodges. It is important to remember that the highest point in the resort is 3,300 meters above sea level. Because of this, we recommend you take the first day calmly.
Now you know: you don't have to move from the capital of Chile to visit the Andes Mountain Range, a must-see if you come to Chile. Keep yourself warm and enjoy the snow!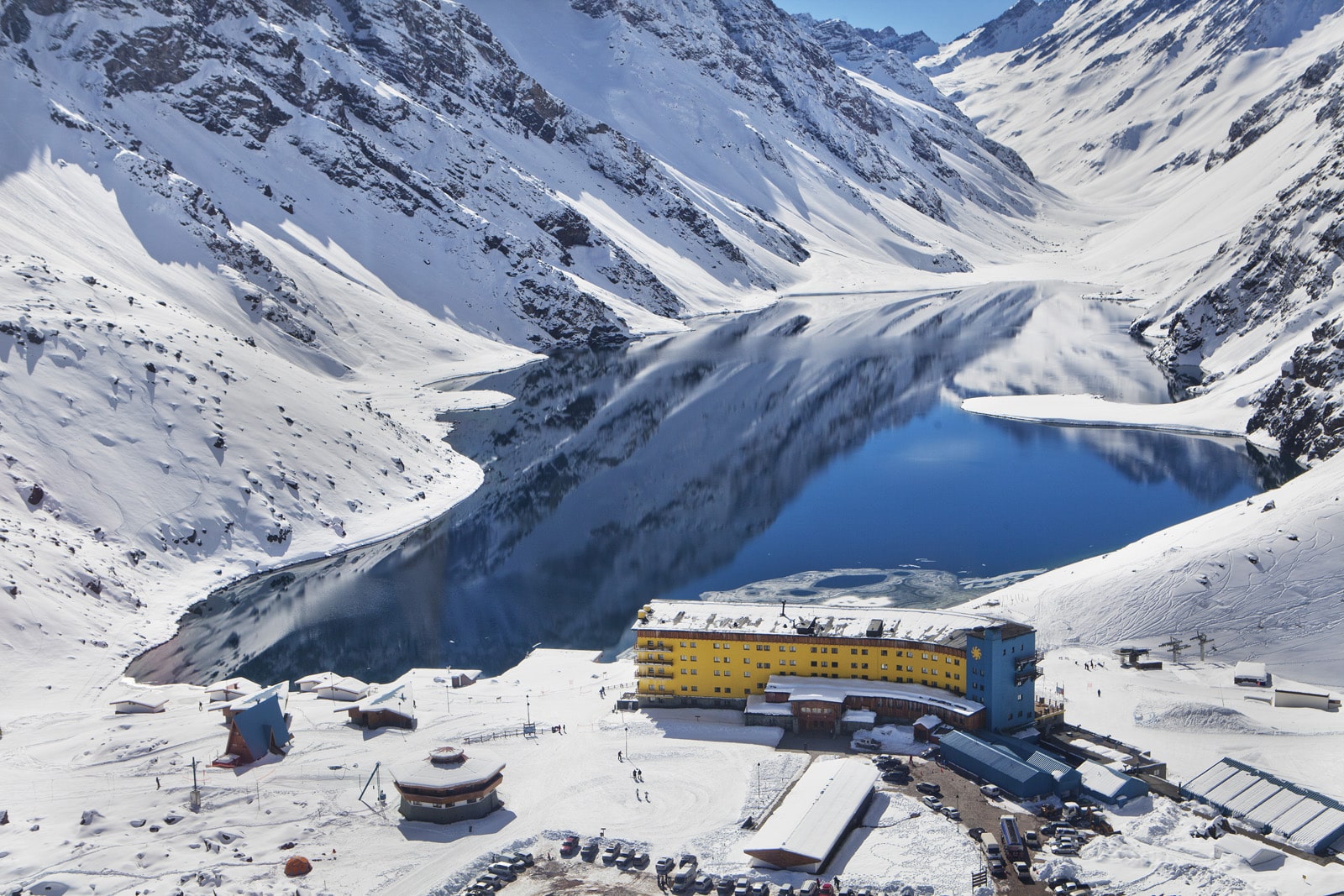 ---
Articles that may interest you