Seven must-see nature destinations in Chile
By: Chile Travel - 28 August, 2021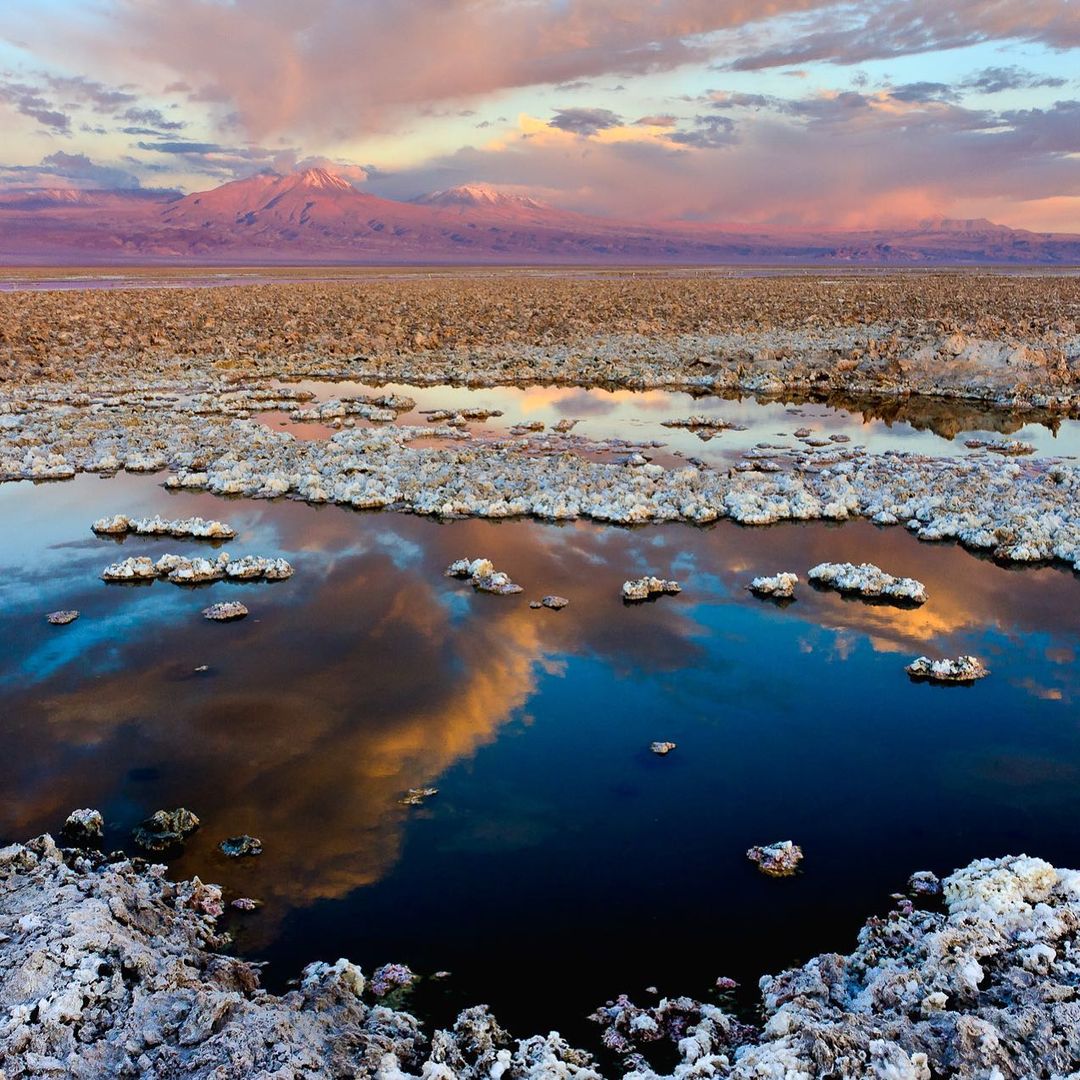 We invite you to discover the most beautiful and assorted landscapes from north to south in the seven unmissable nature destinations in Chile. Add them to your bucket list to visit them when sanitary protocols allow it. Get ready to live an unforgettable trip through these lands.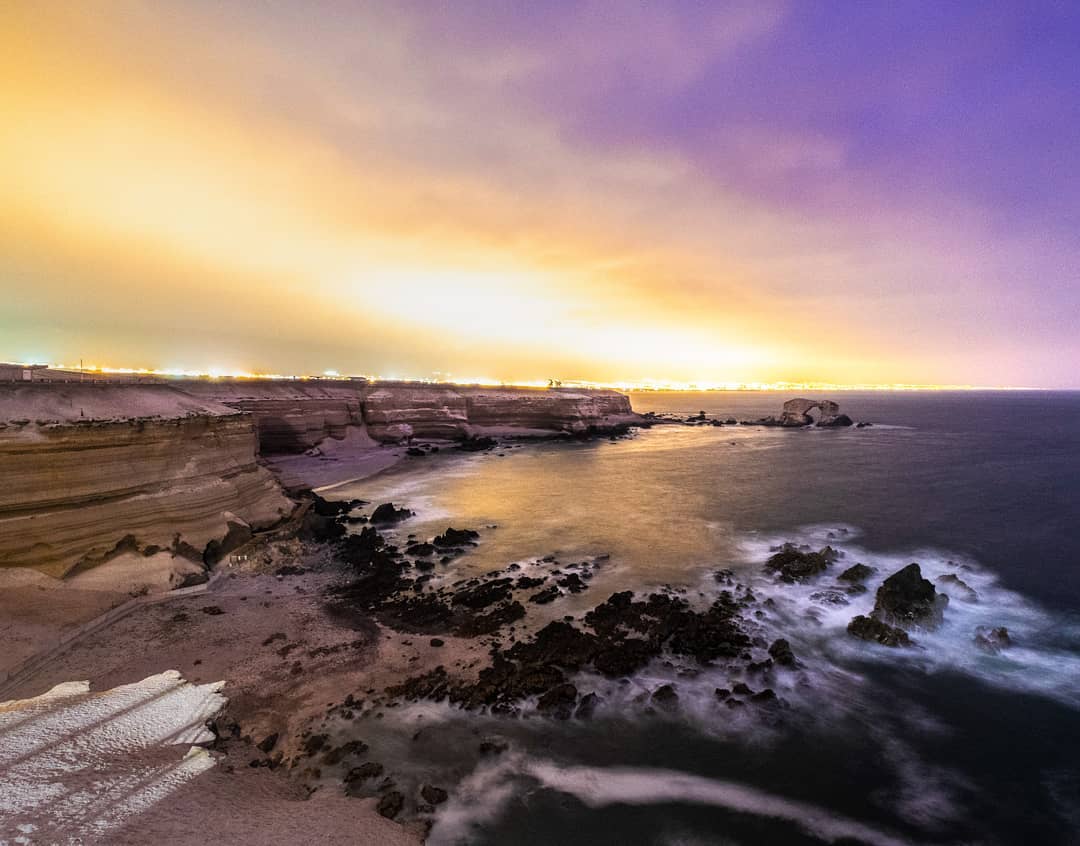 Portada de Antofagasta, northern Chile
Photo: [@alfredodelacruzph]
Atacama Desert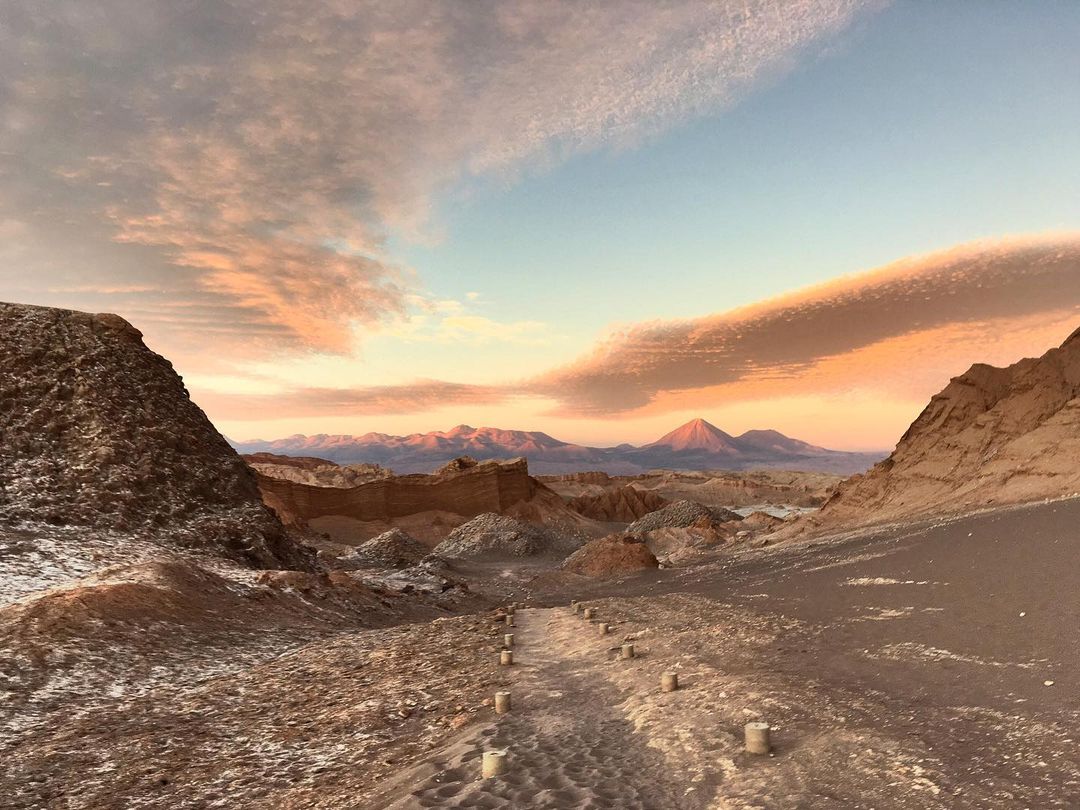 Valley of the Moon, Atacama Desert, northern Chile
Photo: [@ro.fotop]
We begin our journey from north to south, and the first of the seven must-see nature destinations in Chile is the famous and spectacular Atacama Desert and the town of San Pedro, the tourist epicenter of northern Chile. Its special and diverse landscape will guarantee a trip full of adventure and outdoor activities.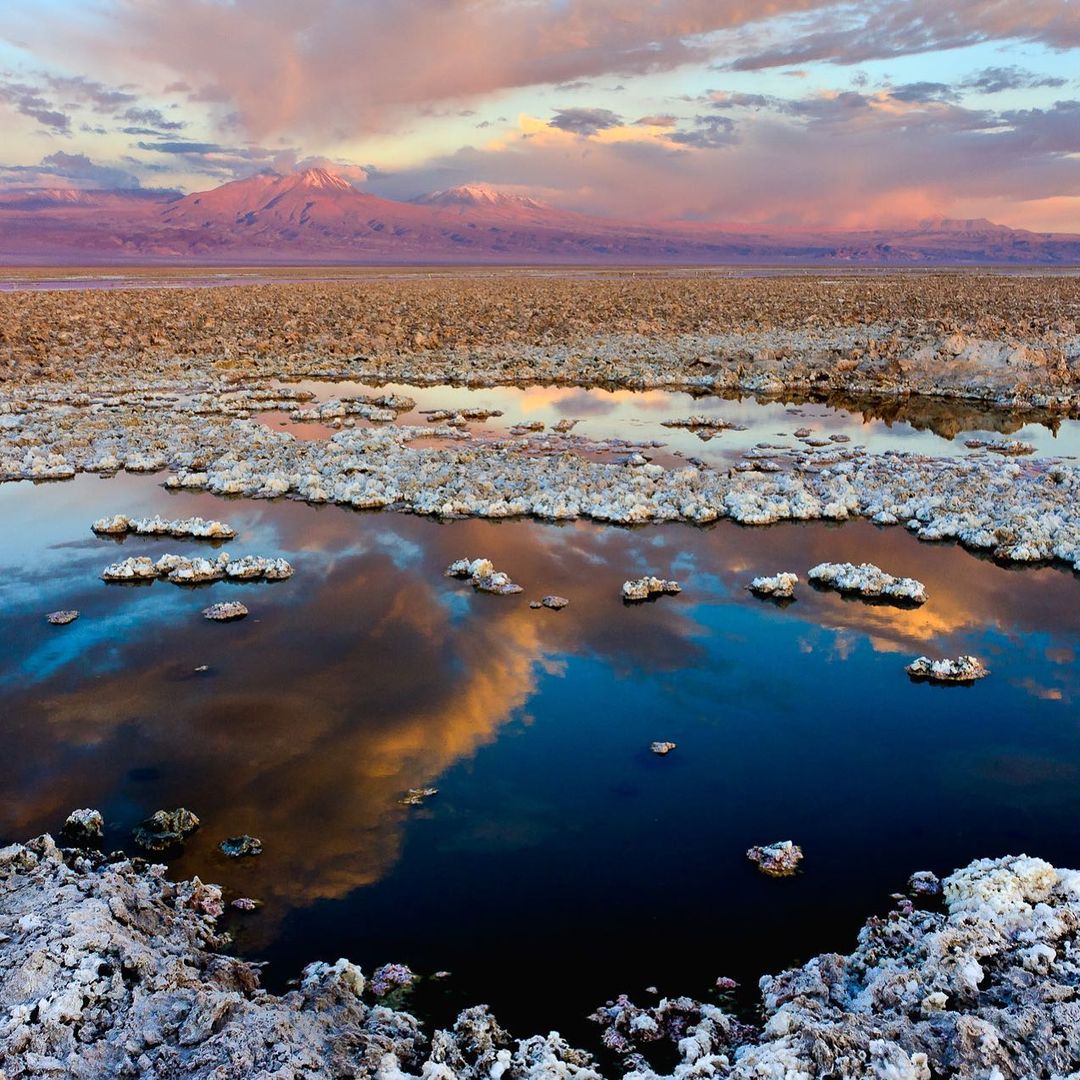 Atacama Salt Flat, northern Chile
Photo: [@historias_de_ruta]
Dune hikes, bike rides, hot spring baths, magical sunsets, watching one of the clearest skies in South America and learning about the history of native peoples are just some of the activities that this unique place on the planet offers visitors.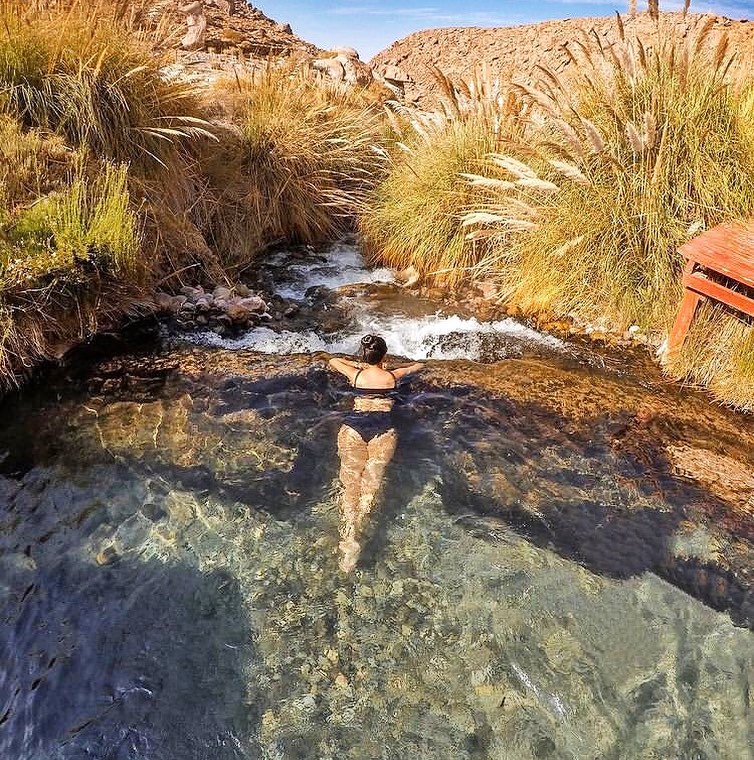 Puritama hot springs, Atacama Desert, northern Chile
Photo: [@turismolayana].
Beaches of the central coast of our country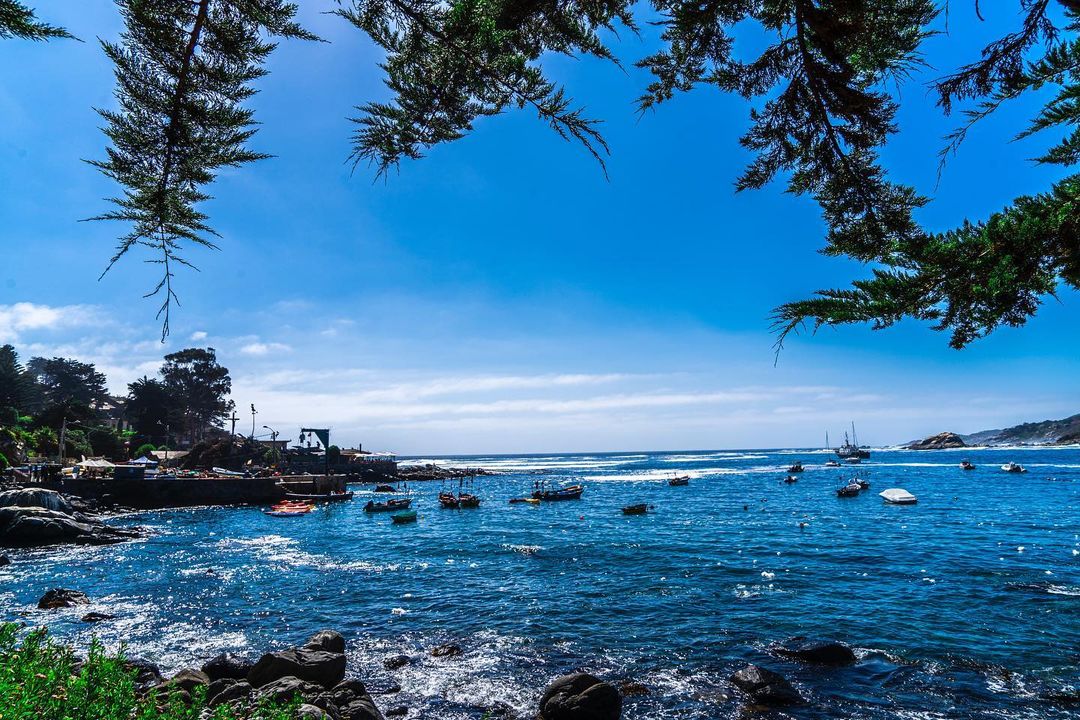 Zapallar beach resort, central zone of the country
Photo: [@mequiastoribio]
If you love the ocean and the coastline, we invite you to spend your days in the beautiful beaches of the central zone of our country. Most of them are located only 200 km away from Santiago.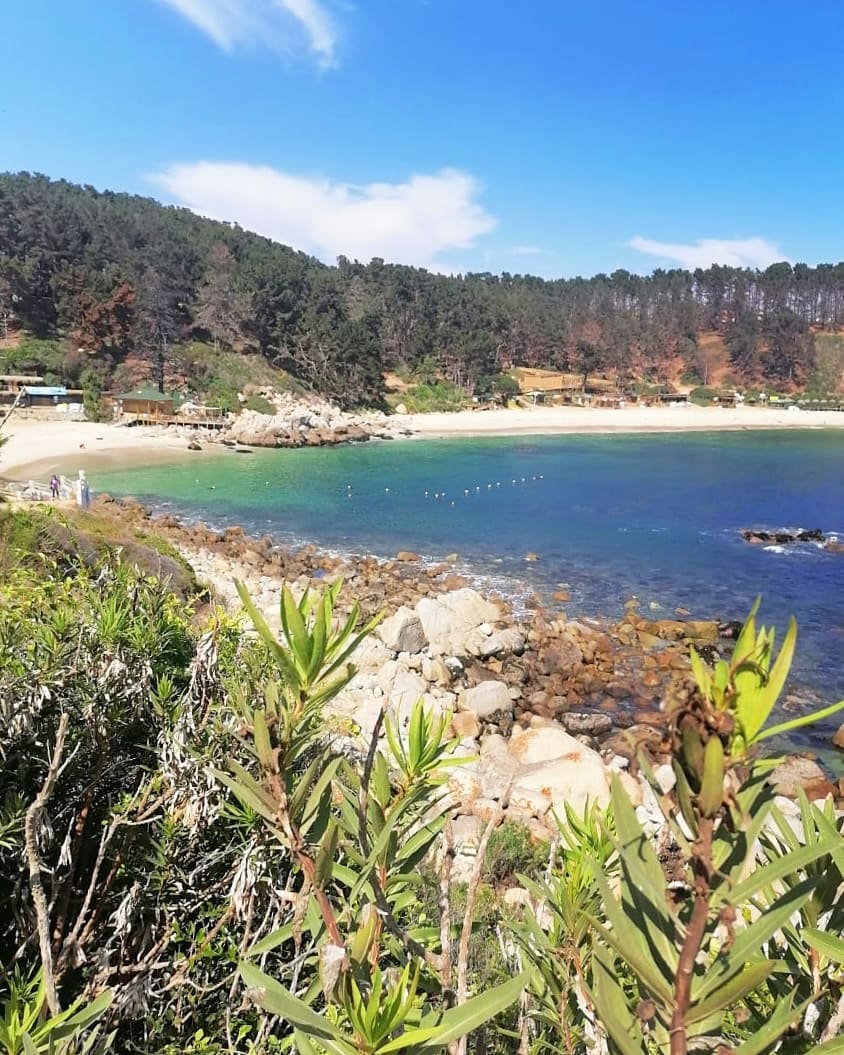 El Canelo Beach, Algarrobo, central Chile
Photo: [@latribu_ecolodge]
If you visit us during the summer, the cool waters of the Pacific Ocean will cool you off from the high temperatures. Additionally, we have so many kilometers of shoreline that anywhere you go you can enjoy the most varied seafood offer. Is there any other reason to consider our central zone as one of the seven nature must-see places in Chile?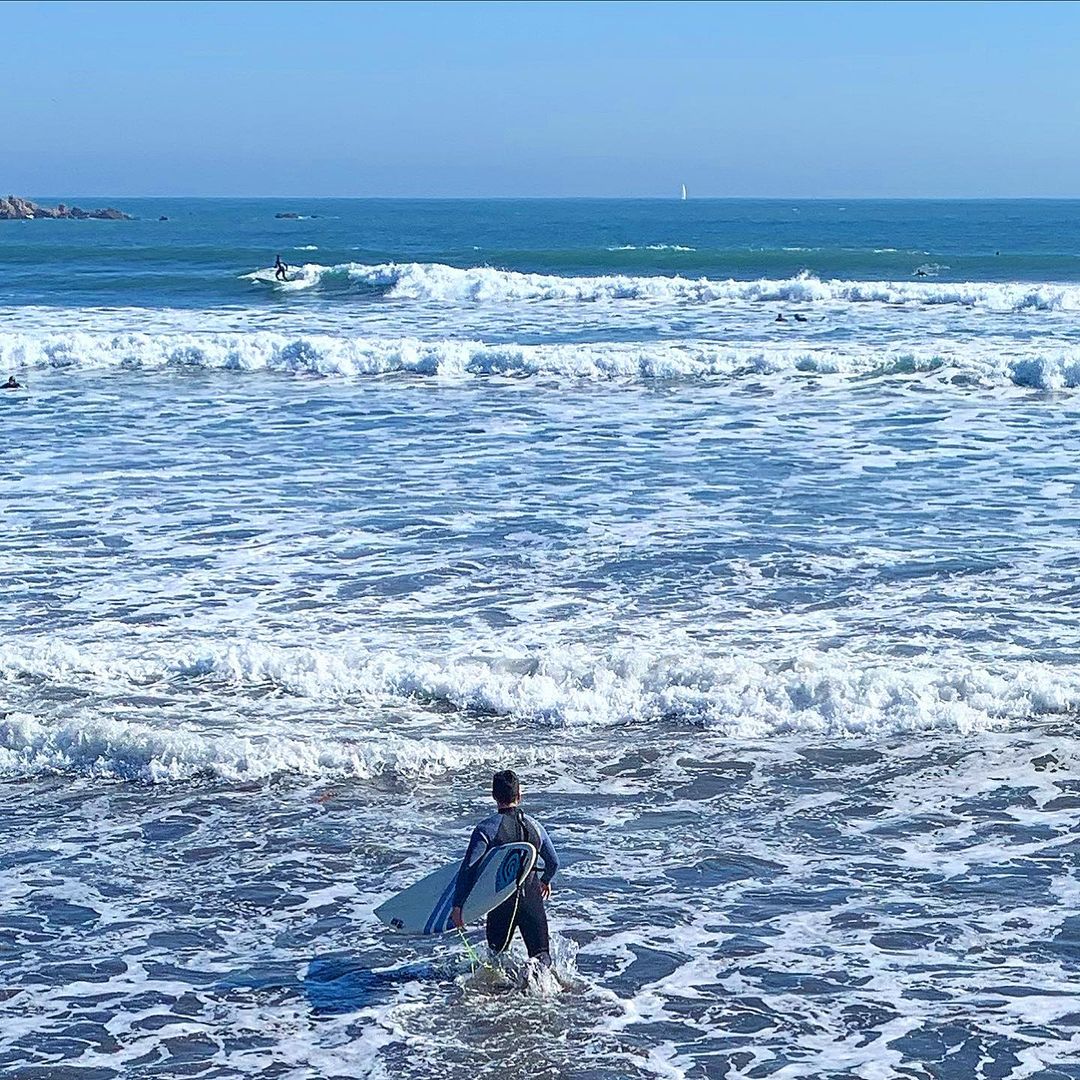 Surfer at La Boca beach, Concón, central coast of Chile
Photo: [@fabianignaciovp]
Conguillío National Park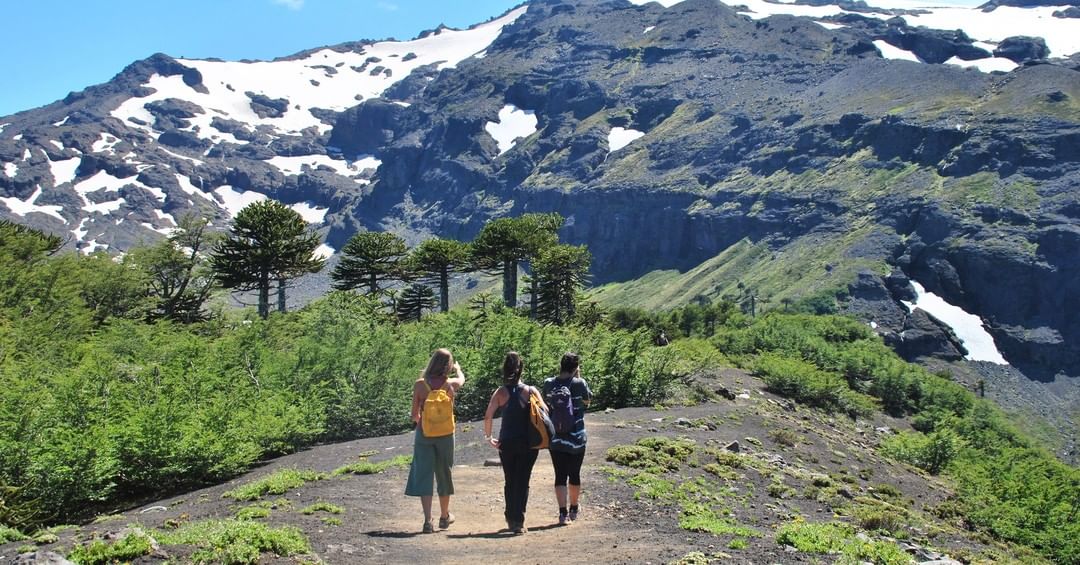 Sierra Nevada Route, Conguillío National Park, southern Chile
Photo: [@parqueconguillio].
If you are looking for a place to get away from the noise of the city, where you can walk through ancient Araucaria forests and breathe that unique scent of damp ground, your destination is undoubtedly southern Chile, especially this wonderful National Park located in Melipeuco, 112 km from the city of Temuco, in the area of La Araucanía.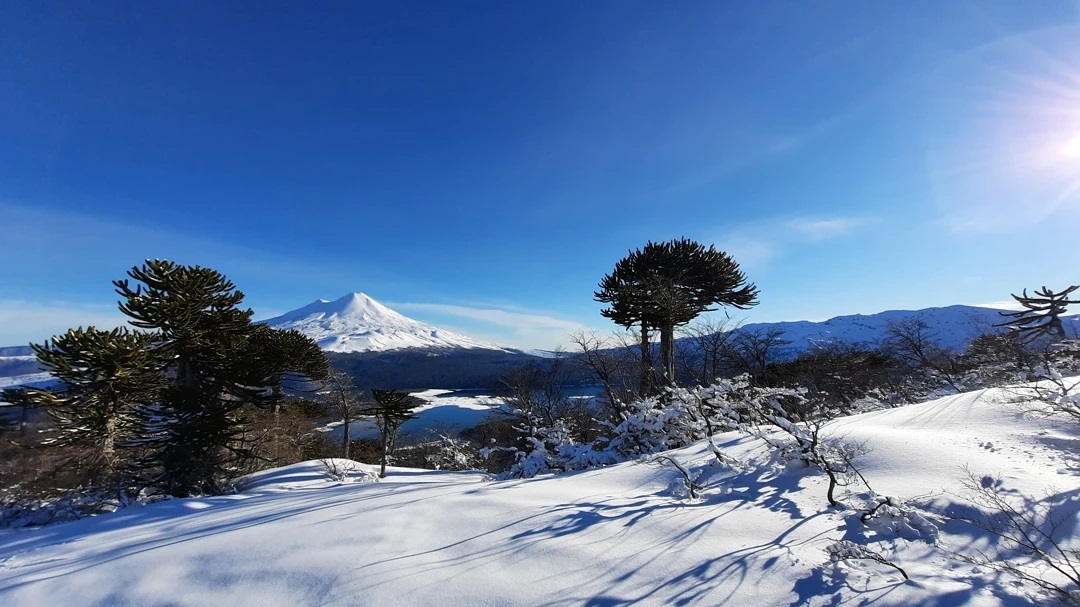 Llaima Volcano and Araucarias of Conguillío National Park, southern Chile
Photo: [@vicentejoruz]
It is also an ideal place for hiking, so get ready to explore this unmissable nature destination in Chile with a camera in hand to capture the assorted wildlife that the park has to offer.
El Colgante Hanging Glacier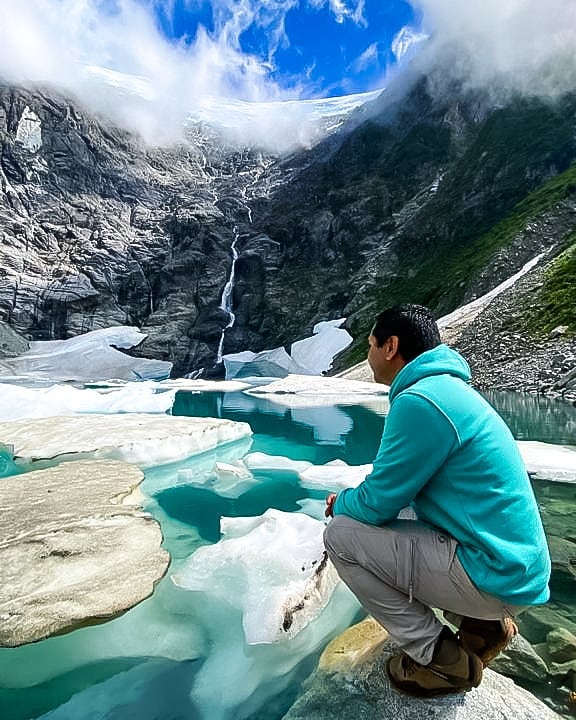 Man at the foot of El Colgante Hanging Glacier and Los Duendes Lake, Queulat National Park
Photo: [@region_de_aysen_chile].
This hanging glacier is located in the Queulat National Park, 210 km from Coyhaique, southern Chile. We chose it as one of the seven must-see nature destinations in Chile for its extreme beauty.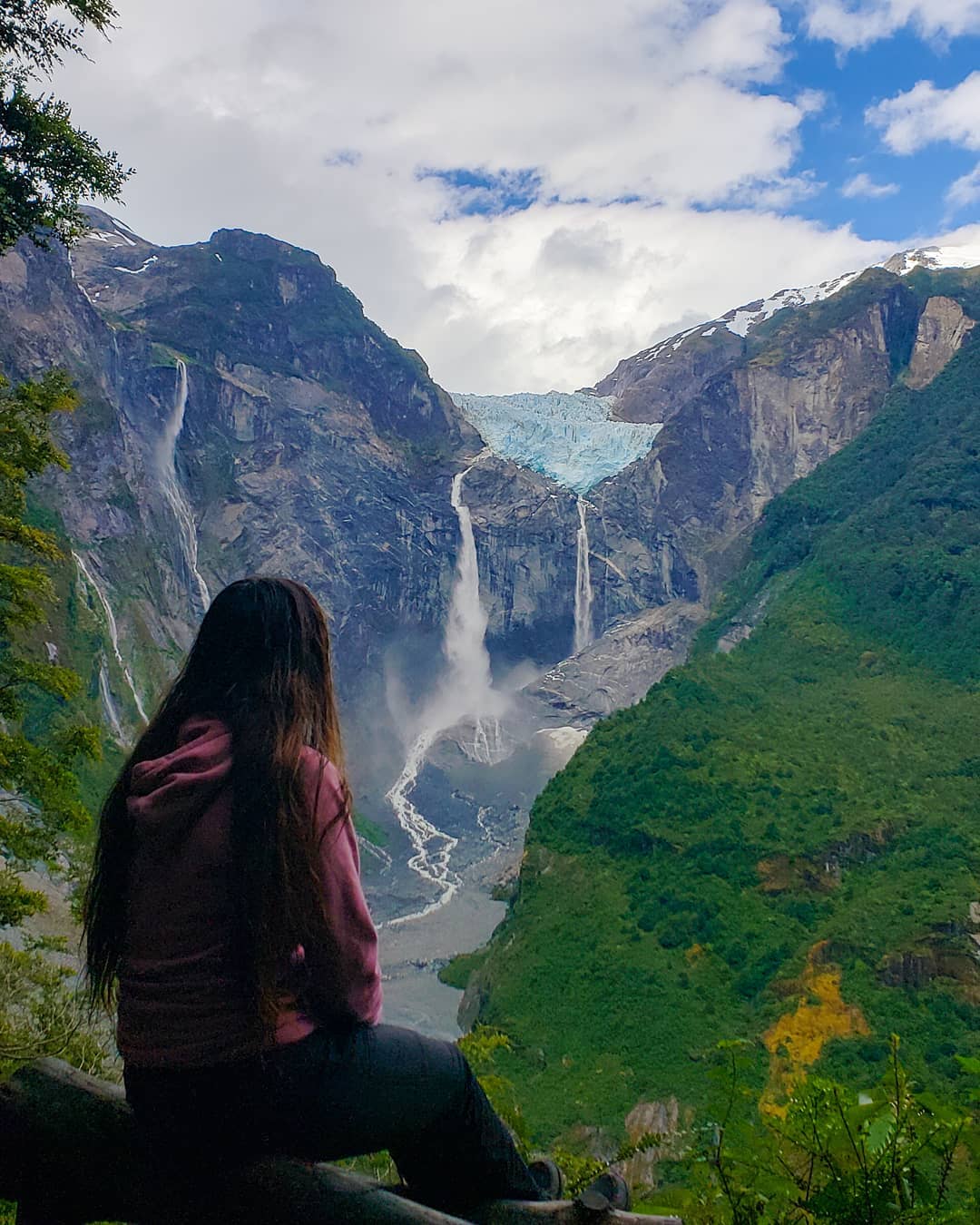 Woman contemplating El Colgante hanging glacier, southern Chile
Photo: [@yovi_nature]
Trekking, hiking, and climbing are the main sports activities that this paradise can offer you. If you like to do sports while breathing fresh air, this is the place!
Marble Chapels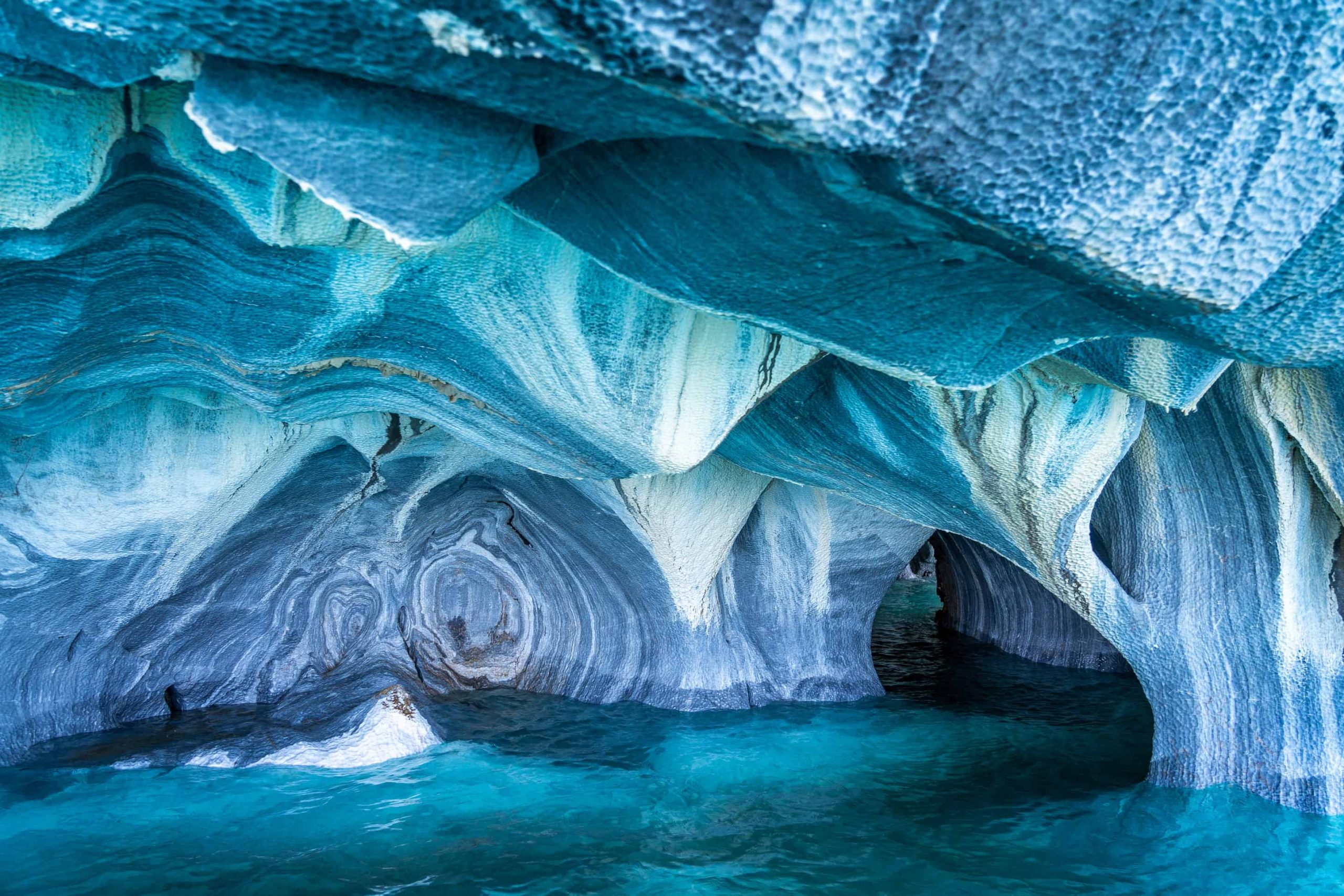 Marble Chapels, south of Coyhaique, Chile
Photo: [@vetg_21]
Calcium carbonate mineral formations eroded over thousands of years by the largest lake in Chile, the General Carrera. In this destination you can appreciate different textures, shapes and beautiful turquoise colors along these islets.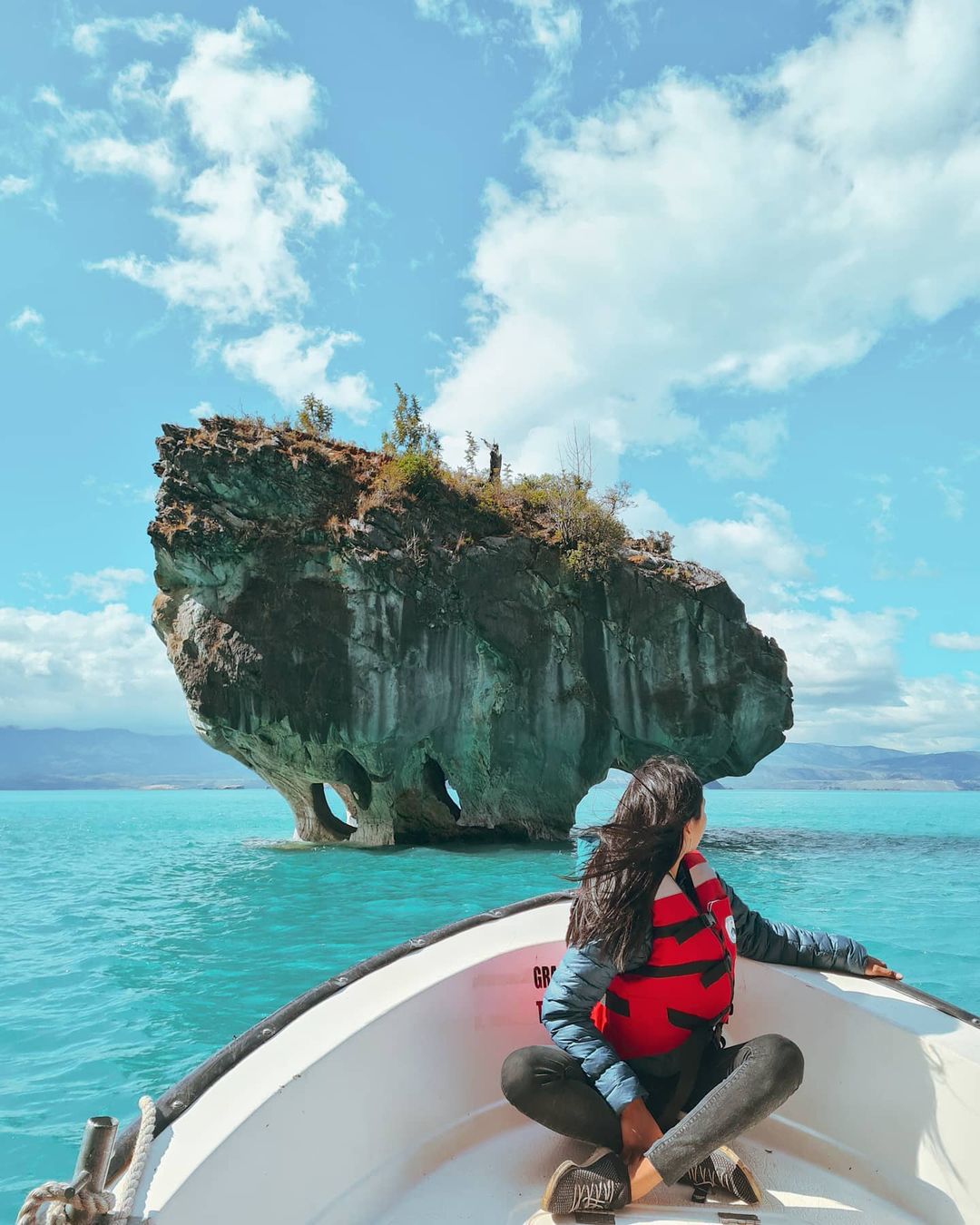 Woman in boat heading towards a Marble Chapel, southern Chile
Photo: [@nickromanl].
The Marble Cathedral, Marble Chapel, and Marble Cavern are the main attractions and to visit them you ride a boat from Puerto Rio Tranquilo, located 216 km south of Coyhaique, in the Aysén area of our country.
Torres del Paine National Park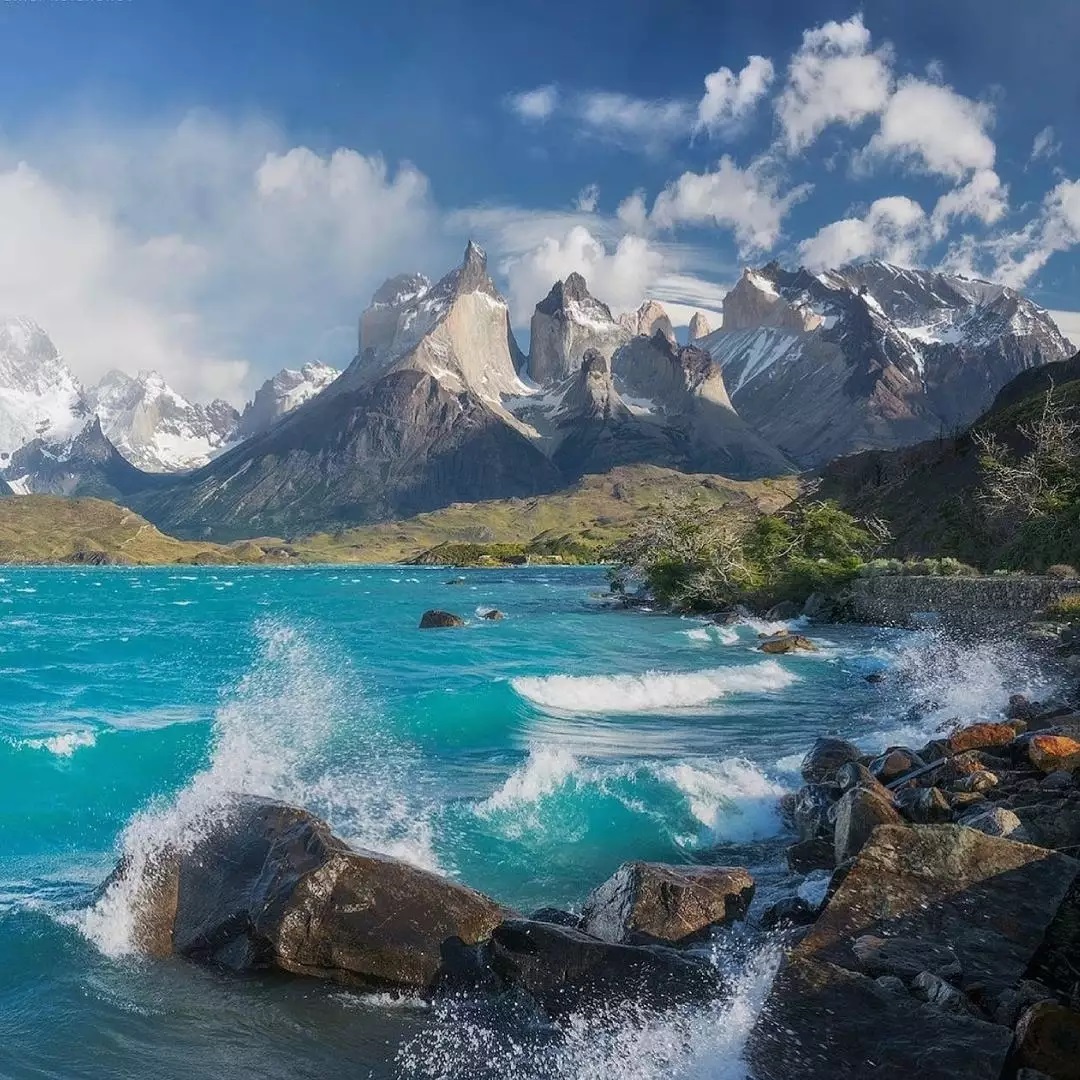 Torres del Paine National Park, Chilean Patagonia
Photo: [@sayhueque_argentinatravel].
Considered the eighth Wonder of the World, this destination had to be included in the list of the seven unmissable nature spots of Chile. Located 115 km from Puerto Natales, this area is a perfect mix of majestic landscapes and wildlife. Travelers from all over the world come to visit, either for the day or for its famous circuits. We remind you that you have to book your visit to the park well in advance!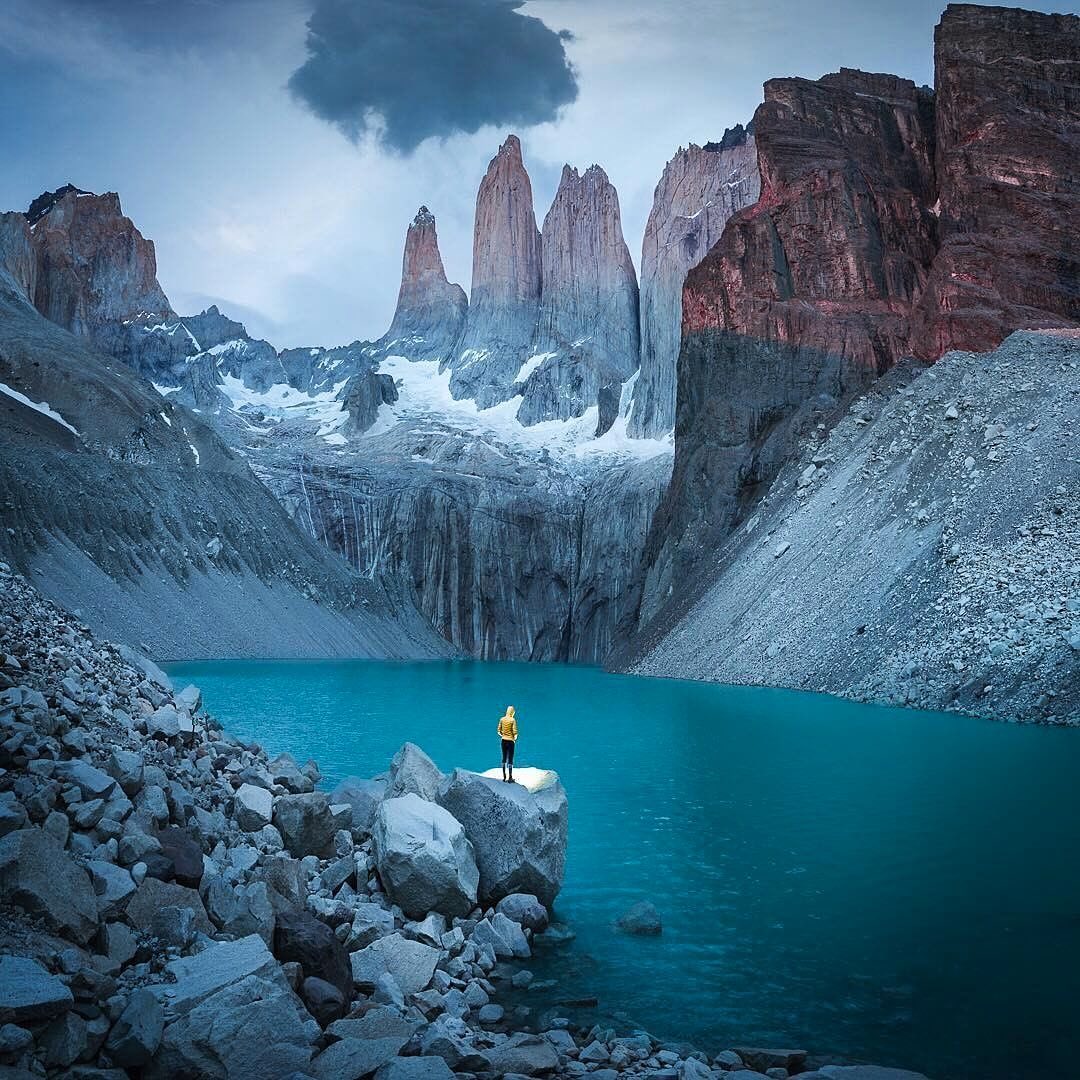 Woman at the foot Torres del Paine
Photo: [@cometo.cl]
The magical island of Rapa Nui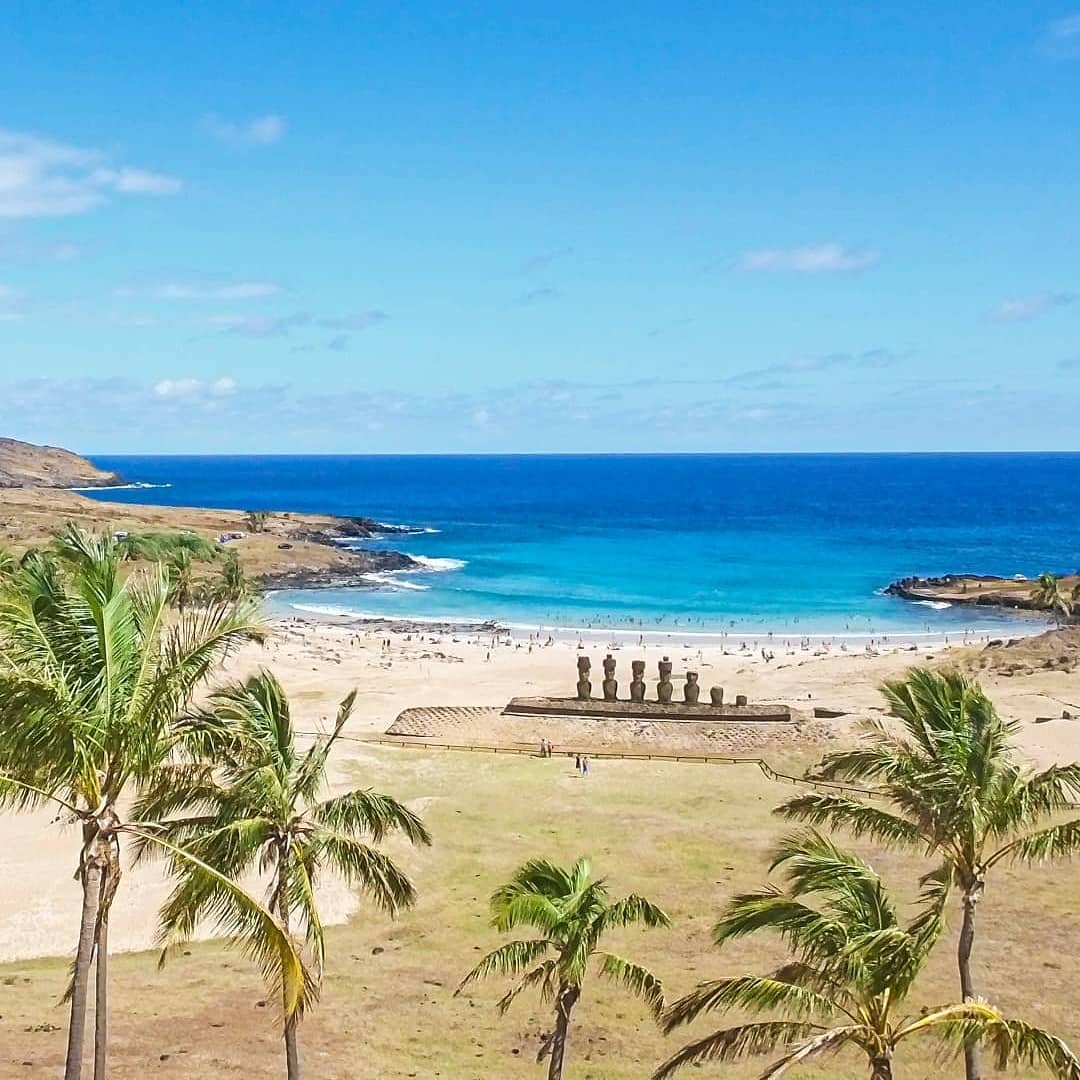 Anakena Beach, Rapa Nui Island, Chile
Photo: [@viajexchile]
How not to highlight within the seven must-see nature destinations in Chile the unique island of Rapa Nui, famous for the traditions of its native people, its moais, beaches, and colors of its sunsets. A mandatory destination in your list of destinations to visit in our country.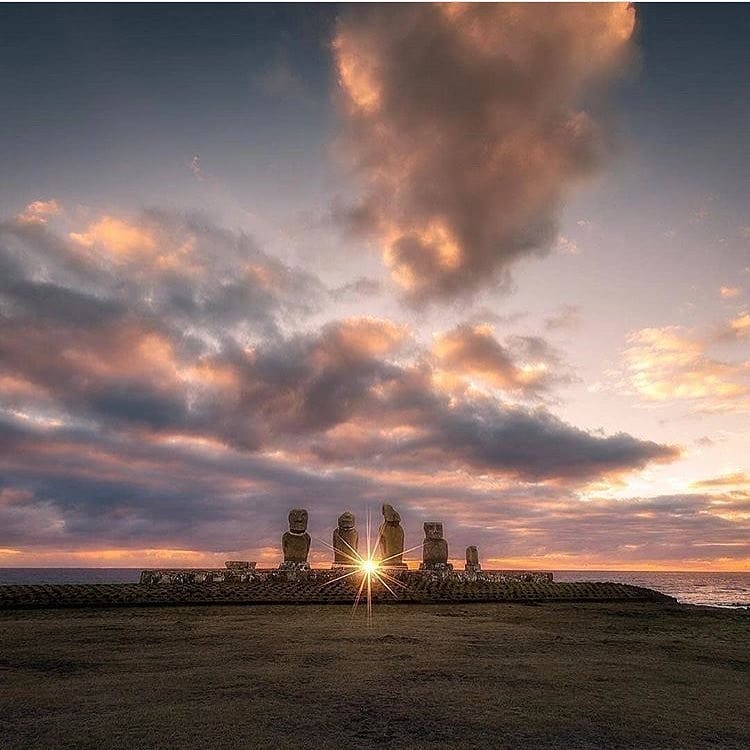 Sunset at Tahai, Rapa Nui Island, Chile
Photo: [@imaginarapanui]
Experience the Chilean nature, its traditions, forests, glaciers, mountains, deserts and coastline. Our country is so long that it has all the contrasts you can imagine!
---
Articles that may interest you