Fly to Chile! The best times to travel to Chile at a low cost
By: Hernan Claro - 15 March, 2023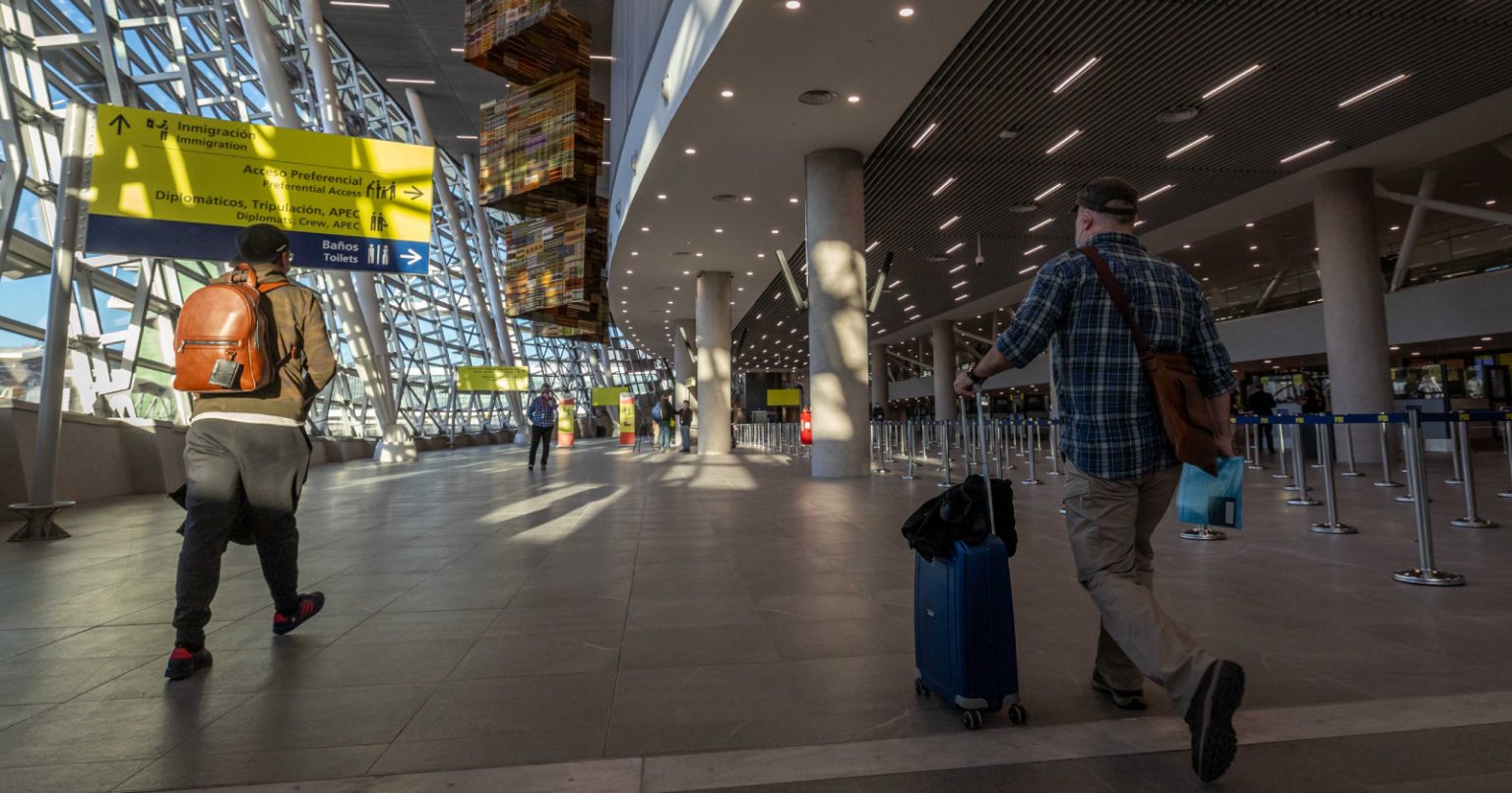 After the pandemic, Chile is completely open again to enjoy the incredible variety of destinations, landscapes, and adventures the country has to offer. Read this article by Chile Travel where you will discover when is the most convenient time to come and what requirements you should consider.
When to fly
Precisely because of the incredible variety of climates and ecosystems in our country, any time of the year can be perfect to come. From the beautiful beaches in the north with its consistent climate throughout the year, to the icy mountains and glaciers in the south that represent both a challenge and a unique spectacle of nature, Chile has everything you need to live a great adventure at any time of the year.
United States
If you are coming from the United States, our recommendation for you is clear: you should book your tickets in April and May, whether you are coming from Miami, Los Angeles, or New York. These months have windows of time in which you can save the most on your airfare to Chile. Flights from Miami to Santiago start at 322,000 Chilean pesos, equivalent to about 386 U.S. dollars.
Spain
From Spain, there are many periods of time when you can travel to Chile, as the price of flights from Madrid to Santiago are pretty much stable during most of the year. Take advantage of the low-cost season during April, May, and June. July and August are considered the most expensive months to travel, and then from September onwards you will be able to enjoy lower fare for the rest of the year. During most of this time, flights from the Spanish capital cost approximately 795,000 pesos, or about 906 euros.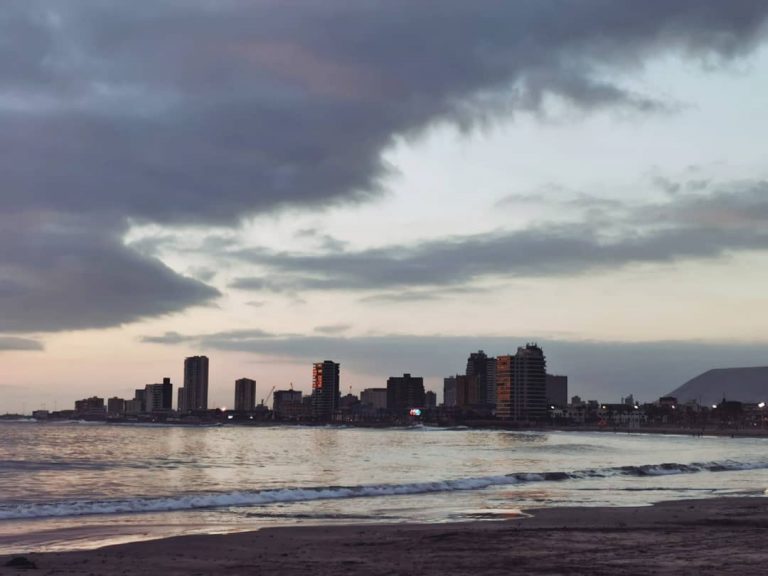 Iquique is the city of the eternal Spring, nice and warm year-round. @fotolems
Brazil
From Monday, March 13 through July 7, those who want to fly to Santiago from Rio de Janeiro have a great chance to get tickets that cost less than 140,000 Chilean pesos, approximately 872 Brazilian Reais. The cheapest point, during the first weeks of June, this price will go as low as 111,000 Chilean pesos, about 695 Brazilian reais.
Perú
For all those who are looking to fly to our country from Lima, Peru, the best time starts Tuesday, April 11, when prices drop below 70,000 Chilean pesos, equivalent to 321 Peruvian soles. This price will last until about the end of June, so you can take advantage of this window of time to come. However, after this period airfares rise to 88,660 Chilean pesos, that is, 406 soles approximately.
Argentina
If you are coming to Chile from the capital of Argentina, you can take advantage of a low fares starting March 7th, when flights cost less than 130,000 Chilean pesos (30,704 Argentine pesos) most days except for Sundays and Mondays. This offer will continue until August, when prices gradually rise again as the high season draws nearer. Between March and July, you can easily find tickets for as low as 117,804 Chilean pesos, which is approximately 27,748 Argentinian pesos.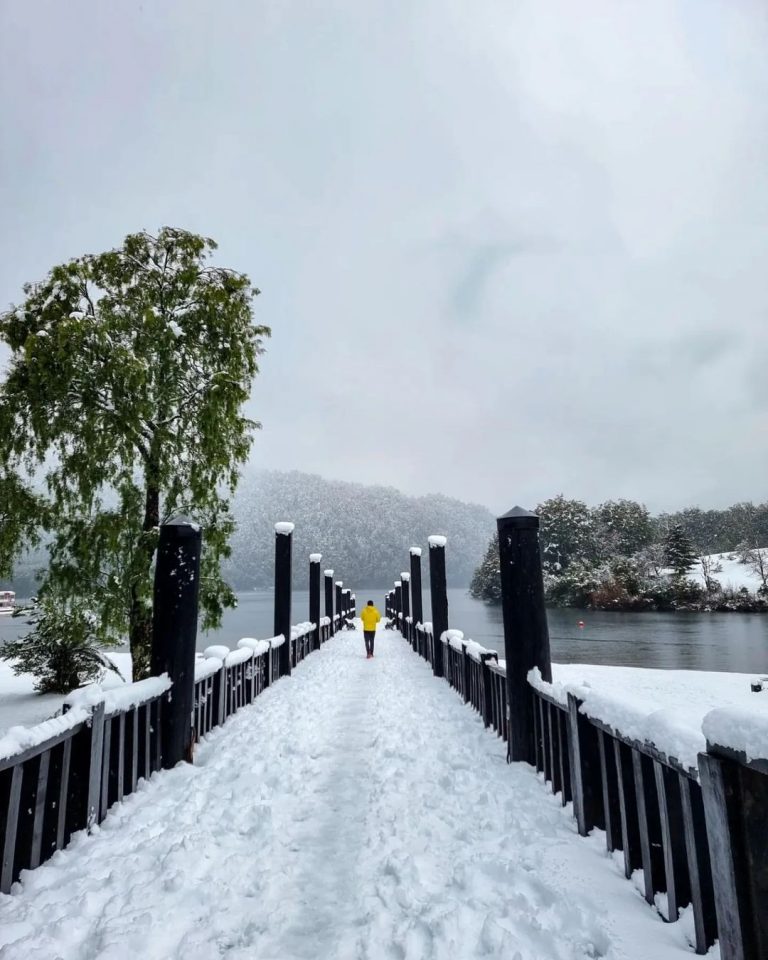 The low season lets  you enjoy beautiful places without crowds. @lugaresbonitosdechile
Accommodation costs
If you will need a place to stay, in Santiago you can find accommodations for two people costing as low as $28.000 Chilean pesos a night, including a variety of hostels, Airbnb's, and hotels, ranging between $28.000 and 50.000 Chilean pesos. If you are traveling to the coast in central Chile, two people can stay in Valparaíso for 20,000 to 40,000 Chilean pesos a night.
Further south, in the Region of Los Lagos you can visit Puerto Varas, one of Chile's most picturesque cities where you can find accommodations ranging from $30,000 to 75,000 Chilean pesos, depending on the location, the privacy and the size you are looking for. On the island of Chiloé you can find accommodations ranging from $25.000 to 45.000 Chilean pesos, depending on what you are looking for. If you are heading to the extreme south, in the Magallanes region, you can explore a variety of  lodging options in the city of Punta Arenas in the 25,000 to 50,000 pesos range.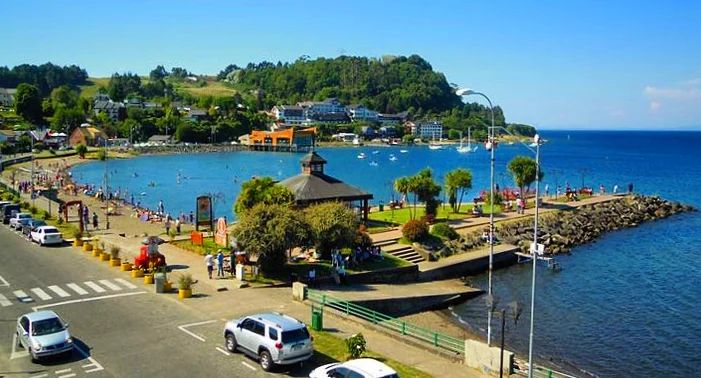 The lovely city of Puerto Varas is near lakes, mountains and forests. @pmv.surdechile
Requirements
To come to Chile, having a complete vaccination is enough. However, if a person does not have their immunizations, the following scenarios must be considered:
1.   Bring a negative PCR exam result taken no more than 48 hrs. before departure.
2.   In the case of children under 18, it is not necessary to prove anything.
3.   Once in Chile, any person can be tested for Covid upon arrival, and refusal or a positive result will lead to a mandatory quarantine of 5 days in a sanitary residence.
4.   If traveling from China, a PCR must be performed before traveling.
To review more information about the requirements for entry to Chile ,and to know what is necessary to travel to Rapa Nui,  click here.
---
Articles that may interest you