Fantastic Destinations for diving in Chile
By: Hernan Claro - 24 January, 2023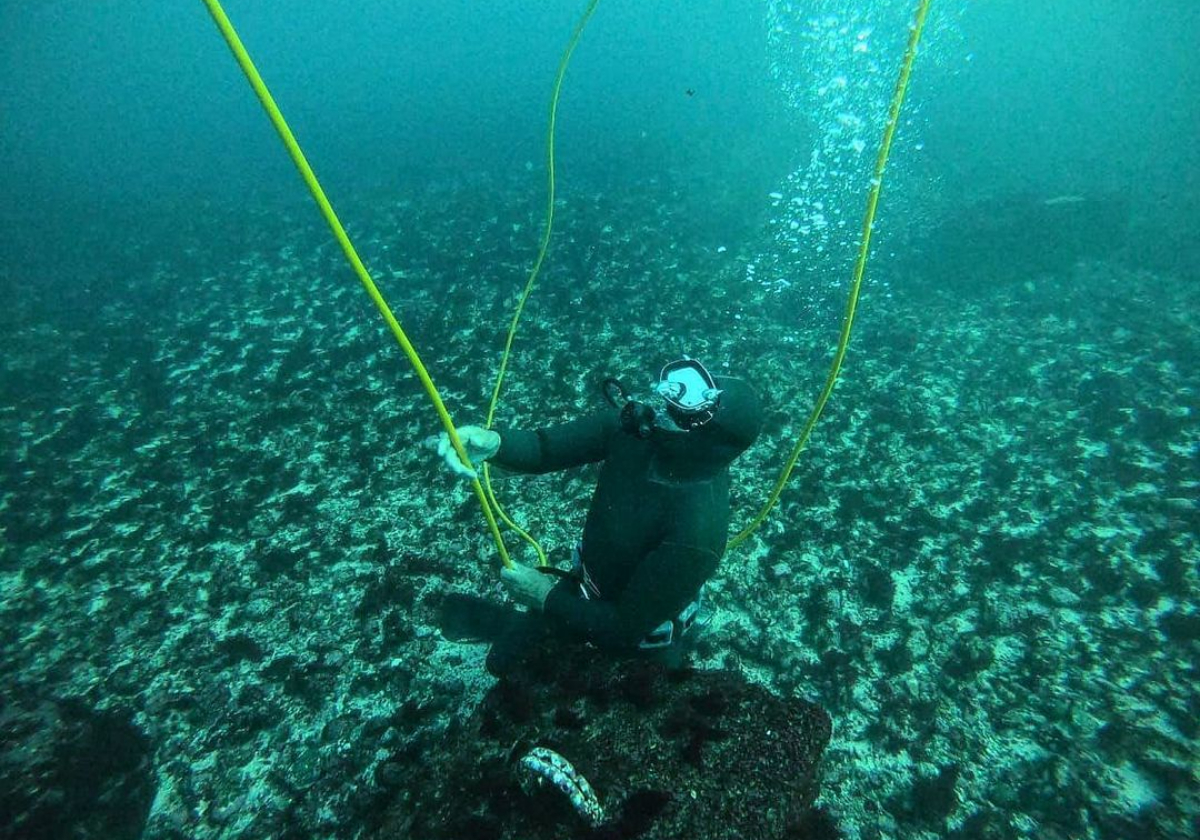 Our country's very long coastline gives us access to one of the most diverse marine landscapes, making Chile the perfect diving destination. It allows visitors to discover many wonderful undersea places.
Here are four of the best diving destinations in Chile that you can visit to see the underwater beauty in our oceans.
Where to go diving in Chile
Under the water in Iquique
Diving is possible from the north to the south of Chile, and one of the favorite places to discover Chile's marine world while diving is Iquique.
Right on the coast of the Tarapacá region, Iquique is known for its almost tropical microclimate. That is why it is called the City of Eternal Spring.
The Playa Blanca area is one of the spots where you can go diving. It has a rocky river that forms water channels that are rich in colorful flora and animal life, such as banks of mussels and crustaceans that make you feel like you are in the Caribbean.
Tres Islas is another area where you can reach a depth of up to 17 meters (55 ft), which is ideal for beginners. Two different worlds exist here, the north side of the island with a gentle surge, and the front of the island, where there is a dense seaweed forest that gives some complexity to your underwater tour.
Finally, you can check out Punta Gruesa, a perfect area for beginners and those who do underwater photography due to the large number of schools of fish roaming the area.
Discover Rapa Nui's underwater world
One of Chile's most spectacular destinations is Rapa Nui. Also known as Eastern Island, this small island in the middle of the Pacific Ocean captivates its visitors with over a thousand Maoi, volcanoes, prairies, and, best of all, its underwater world.
To get to Rapa Nui, first, you must travel to Santiago de Chile, and from there, a 5-hour flight will take you to one of the most remote and incredible places in the world.
Among the many activities you can choose to do in Rapa Nui, diving is the one that will absolutely amaze you. As soon as you dive into the water, you enter another wonderful new world.
The great wall, the submerged Moai, and the lost arch are just some of the highlights that you can find resting on the bottom of these waters. So, if you love diving, mystery, and history, Rapa Nui is the place for you.
The clarity of these crystal blue waters allows divers up to 70 meters (230 feet) of visibility, making the diving experience in Rapa Nui a unique one.
The colors of Los Molles, a Must-visit diving destination in Chile
Not far from Valparaiso and just a two-hour drive from Santiago, Los Molles is a beach that is well known for having several diving spots in Chile.
For diving, we recommend visiting La Lobera, a place inhabited by sea lions. The areas called Tres Islas, and Piedra del Bilagay are also famous for the diving baptisms that often take place here.
But if you are already an expert diver visiting Chile, we suggest you go to Catedral, which is for people with experience in diving.
You can reach up to 40 meters deep and find a magnificent marine biodiversity.
Diving in Punta Arenas: the gateway to Antarctica
This destination is for adventure-seekers, those looking for a unique experience in the extreme south of Chile and the world, and those not afraid of freezing sea temperatures: for them, Punta Arenas is a great option for diving.
The waters of Punta Arenas are under the influence of the Cape Horn Current, right at the entrance to Antarctica.
If you go diving in the cold waters of Punta Arenas, you will discover a unique biodiversity, shipwrecks, sea lions, and beautiful underwater landscapes.
One of the most highly recommended places for diving is around the San Isidro Lighthouse, where there are incredible landscapes.
Although we presented you with four diving destinations in Chile, many more options exist for those seeking underwater adventures. If you love this sport, you cannot miss the unlimited adventures that await you in Chile!
---
Articles that may interest you