Do's and Don'ts in Chile's National Parks in the Earth Day
By: Hernan Claro - 19 April, 2023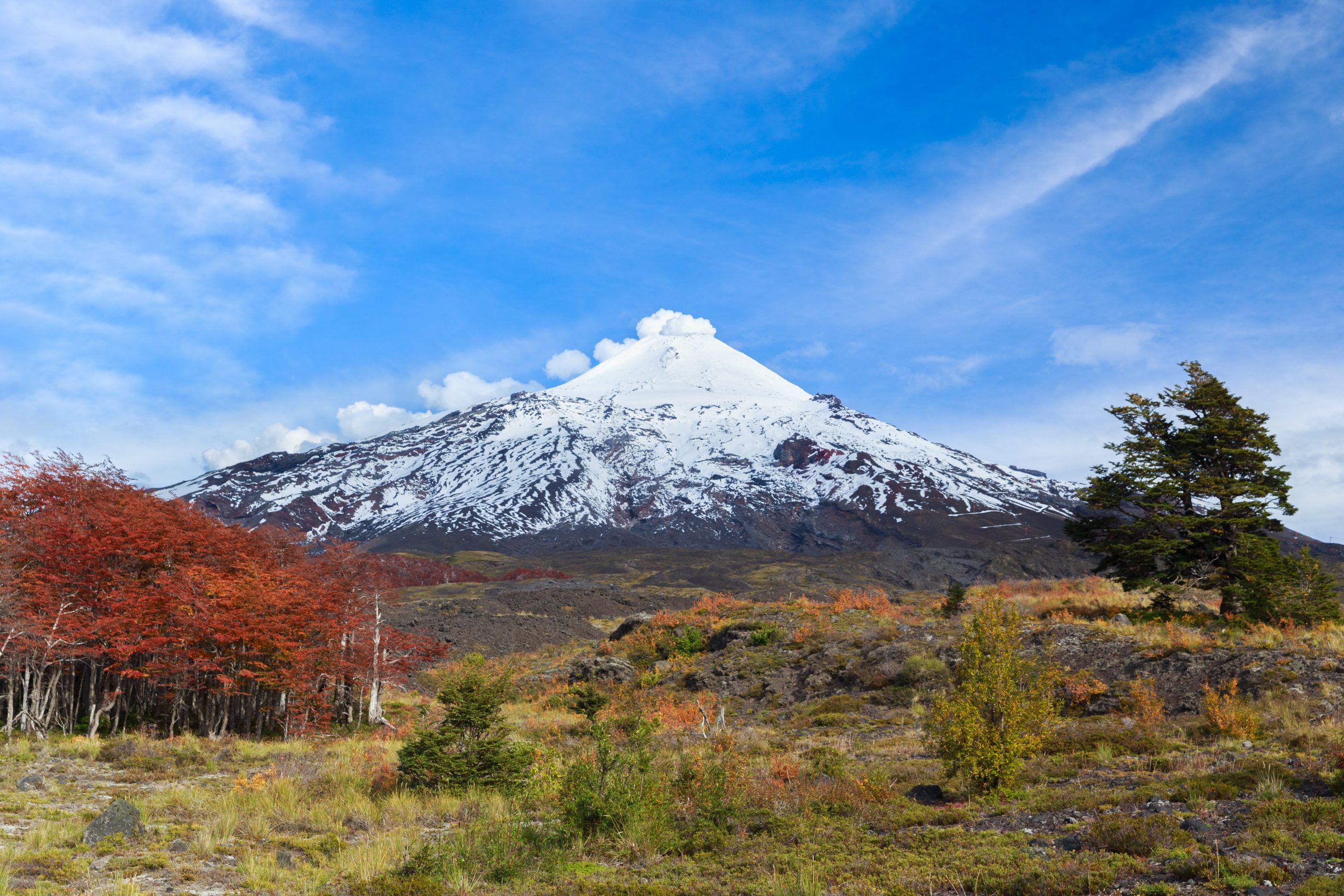 To celebrate this year's Earth Day, Chile Travel feels it is important to remind everyone of our responsibility with the planet when traveling. Especially if we love to be out in nature, discovering National Parks, we want you to keep yourselves safe and in harmony with the nature when you are visiting.
No prints
Plan your visits well to ensure that you are implementing all the necessary safety measures to keep yourselves safe and preserve the area you are visiting: Be kind to the Earth, especially on this Earth Day.
Cooking and camping is only allowed in specifically authorized and marked places.
Campfires are strictly forbidden under all circumstances (Law No. 20,653).
Do not risk legal sanctions, expulsion from the area, or even expulsion from the country (if you come from abroad).
Comply with the closing times of trails. Check in at all ranger stations.
Always respect the instructions of park rangers.
Alert or report any risky behavior or dangerous conditions.
Let's protect Chile's natural and cultural heritage.
As we celebrate Earth Day, it is important to remind ourselves to avoid disturbing the habitat and wildlife as much as possible, and to protect the ecosystems and the life that inhabits the territories while we are visiting, so we can continue to appreciate them in their natural and healthy form for a long, long time.
Bringing pets into the wilderness is forbidden.
Drive carefully, at a moderate speed and with extreme caution, to avoid running over or disturbing the flora and fauna.
Avoid generating noise pollution.
Do not feed wild animals.
Do not feed native fauna.
Remove all your garbage from the protected areas.
Do not remove or damage archeological, paleontological, or historical remains.
In case of an accident
Stay calm.
Apply first aid knowledge only if you are trained and if it is essential.
Immediately ask the park ranger for help or call an emergency phone number.
Avoid leaving an injured person alone. If necessary, mark the exact location to guide the rescue teams.
When alerted, remain available and ready to be contacted by rescue teams.
Emergency Numbers
130 CONAF  (National Forest Corporation)
131 AMBULANCES
132 FIRE BRIGADE
133 POLICE
Before leaving, these are the items that you should have with you on our expedition:
Map of the routes (route brochures or enabled trails).
Global Positioning System (GPS) or analog compass.
Small backpack with equipment to support your walk and an adequate first aid kit.
Adequate hiking footwear, i.e., that supports the ankle and has a good tread pattern. Avoid sandals, light sneakers, or shoes with smooth soles.
Clothing according to the place and weather conditions.
Sunglasses with UV protection, a suitable hat and sunscreen.
Adequate amount of water.
Avoid accidents!
Most accidents occur because of carelessness, distractions, or lack of compliance with regulations in frequently traveled and seemingly easy places. Follow the instructions below to reduce the risk of an accident:
Find out about the sectors you will visit from park rangers or at the unit's environmental information centers.
Read the informative signs carefully, you will find them during your tours and visits.
Do not abandon trails or take shortcuts. Avoid creating alternative trails, which in addition to causing erosion problems, can disorient other people.
If you are looking for the perfect photographic image, pay attention to your surroundings to avoid accidents.
Consider trail times to complete them with natural light. Whenever in doubt, consult with park rangers or accredited guides.
Take breaks to rest.
Beware of insect and other animal bites.
Do not eat any wild fruits or plants if you are not aware of their potential toxicity.
Be aware of altitude if your route is in high altitude areas.
Give notice to the park rangers of your entrance to paths  and keep yourself informed of trail conditions.
In protected wilderness areas in high altitudes, stay rested, do not do demanding exercises or sudden movements to avoid problems due to lack of oxygen.
Use of fire in protected areas
Campfires are strictly forbidden, unless in properly marked areas and under appropriate conditions.
If a fire occurs, you may be punished with fines, imprisonment, and expulsion from the country (in the case of foreigners).
Be aware of the weather and wind conditions when using fire in an authorized area.
Do not leave fire unattended and keep away from any combustibles.
Carefully ensure that the fire is completely extinguished after you stop using it.
On no account attempt to build a rustic fire in an unauthorized area.
If a fire breaks out, follow the instructions of the park ranger.
If you witness a forest fire, never act on your own initiative. Move as far away from the fire as possible and notify the park rangers.
Never burn food waste or leftovers.
Keep water, sand or earth nearby in case of emergency.
Use of candles is strictly prohibited.
To learn more about the regulations and tips you should keep in mind when visiting a National Park or protected area, click here.
---
Articles that may interest you