Adventurous, Romantic, or with the family? Beaches in Chile depending on what type of traveler you are
By: Hernan Claro - 24 January, 2023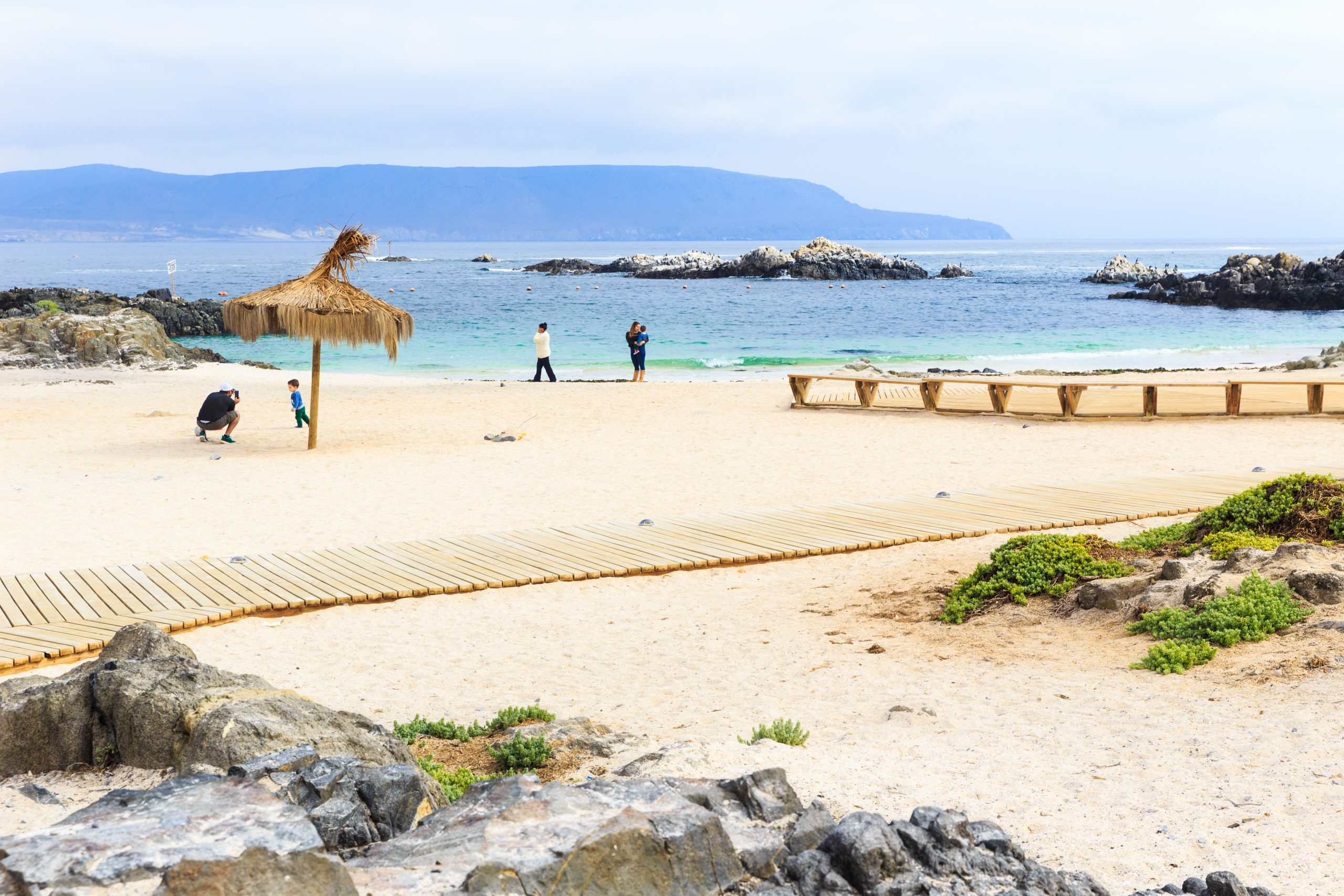 Thanks to a coastline that is 4,000 miles long (4635 km), Chile has about  900 beaches that will marvel you with its impressive landscapes and marine diversity.
Among these many beaches, there are alternatives for every type of traveler, such as the romantic, the family-oriented, and the adventurous.
Chile has the ideal vacation at the beach for you, no matter what your preference is. Just come, bring your travel partner if you like, and enjoy the sand and the waves. Here are some recommendations.
Enjoy the beaches of Iquique with your partner
If you're looking for a beautiful city by the ocean, full of romantic places with warm water to dip in with your partner, then you can't miss Iquique, a charming destination in the north of Chile.
Iquique's sunsets, walkways in front of the ocean, and nightlife offer couples so many different things to do that, regardless of your age or preference, we guarantee you'll have fun in Iquique.
Iquique gets its name from the Aymara word "Iki Iki", meaning "place of dreams". In honor of its name, visit Iquique to make unforgettable memories, eating fresh guavas and grapefruits, paragliding, surfing, or shopping at discount prices in Iquique's free trade zone.
How to get there: Iquique is in the Region of Atacama, west of the Atacama Desert. The Diego Aracena receives flights from all over Chile.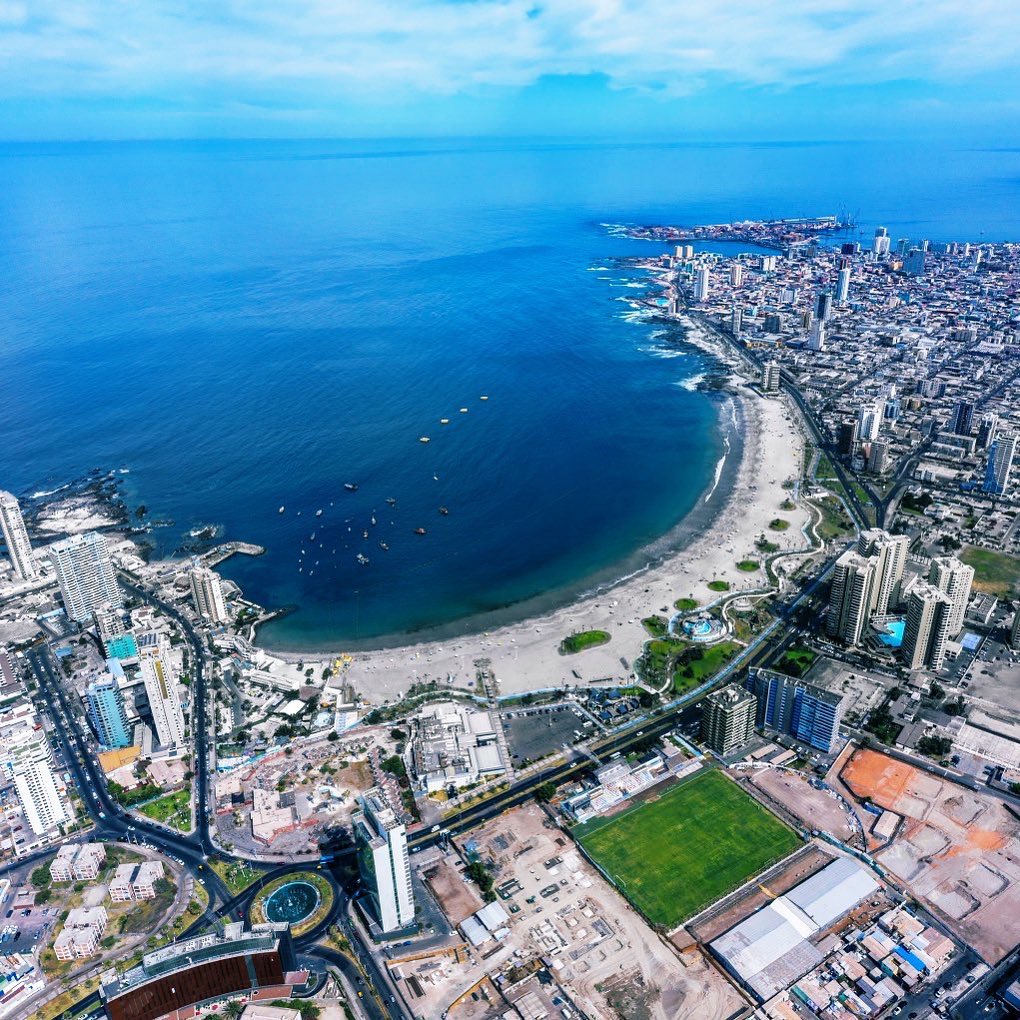 Iquique's incredible coastal border. Photo by: @iquiquedesdeelaire.
Live an adventure in Pichilemu
Known as the world's surfing capital, Pichilemu is a must-visit destination for wave lovers. Punta de Lobos Beach is considered the birthplace of surfing in Chile.
If you love an adrenaline rush, this World Surf Reserve, which also has amazing natural features, such as its cliffs, lookout points, and trekking trails, will give you the experience you've always wanted.
Have a go at some of the other water sports you can practice here: sailing, windsurfing, and kitesurfing are popular options that take advantage of the exceptional waves, winds, and waters of Punta de Lobos and other beaches in Pichilemu, such as Infiernillo.
Once you have already had your fair share of waves,  you can head into town in the countryside, where you can see the lovely characteristic colonial architecture, taste the local gastronomy, and visit the typical Cahuil salt mines.
How to get there: Pichilemu is in the Region of O'Higgins, 3 hours from Santiago. You can get there by public transportation or by car along Route 78.
Pichilemu is known as the surfing capital for its world-class surfing competitions. Photo by: @elotrooscar.
Enjoy with family in Bahía Inglesa
In Chile, there is a different type of beach for every type of traveler, and of course, there are alternatives for all types of families.
Some have white sand and calm waters, such as Bahia Inglesa, one of Chile's best-known beaches, especially for families who come to enjoy this resort.
Playa de la Virgen is considered one of the best beaches in the entire country. There are cabins and lovely camping areas with amazing views of the turquoise waters on the horizon. If you are lucky, you'll be able to make an early reservation because of the high demand.
Bahía Inglesa is close to Caldera for a cultural visit, and to Alto del Carmen for hospitality and trekking trails around the agricultural land. There are also many incredible viewpoints of the Ojos del Salado Volcano, the world's tallest volcano.
How to get there: Bahía Inglesa is 800 km (500 miles) north of Santiago and 70 km (44 mi) northwest of  Copiapó, in the city of Caldera. You can take a flight from Santiago to Copiapó and then a half-hour drive to the resort.
Bahía Inglesa is a perfect place to visit with your family. Photo: @sernaturatacama.
---
Articles that may interest you