Photography and Travel: Two passions of our "Phototravelers"
By: Chile Travel - 28 August, 2021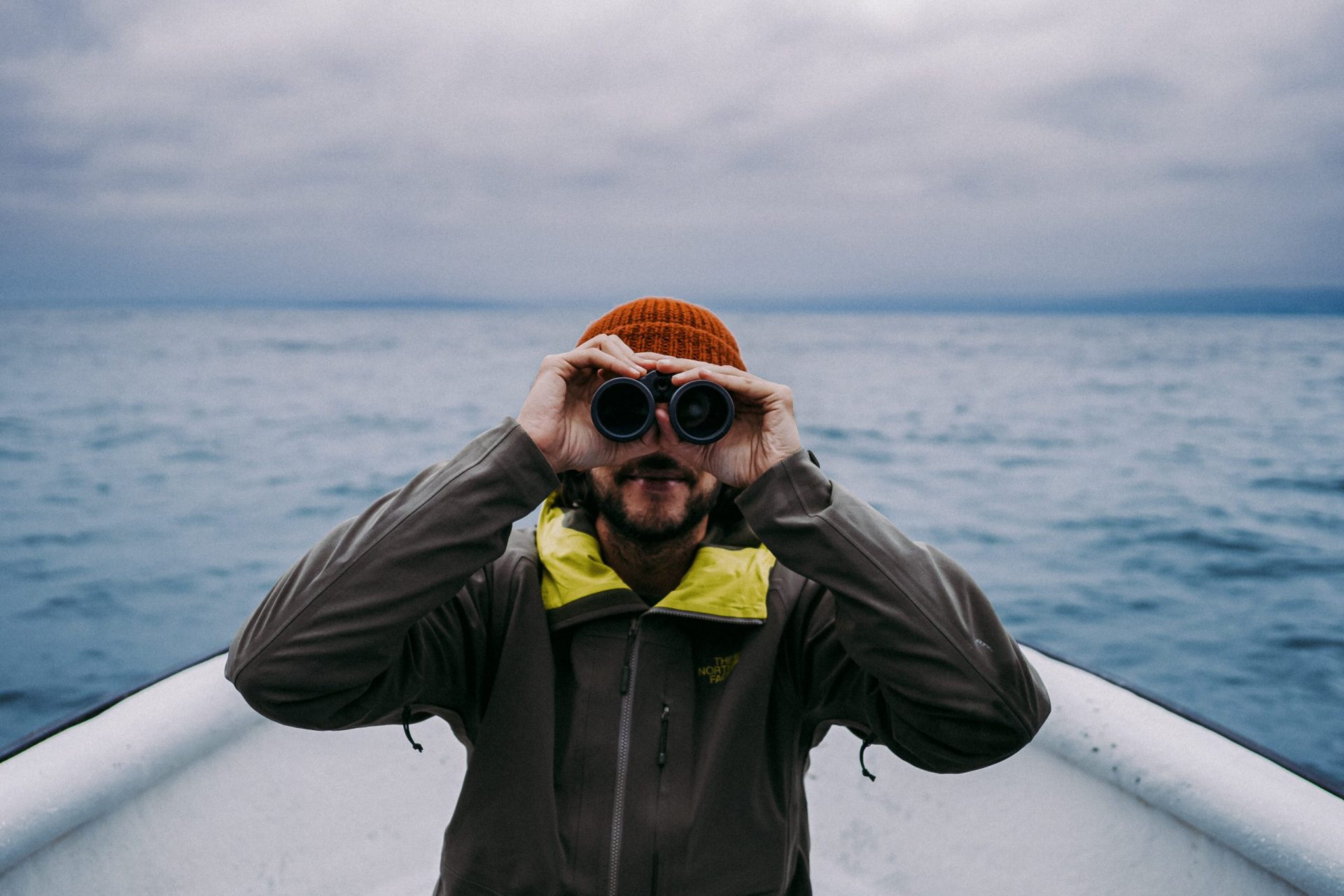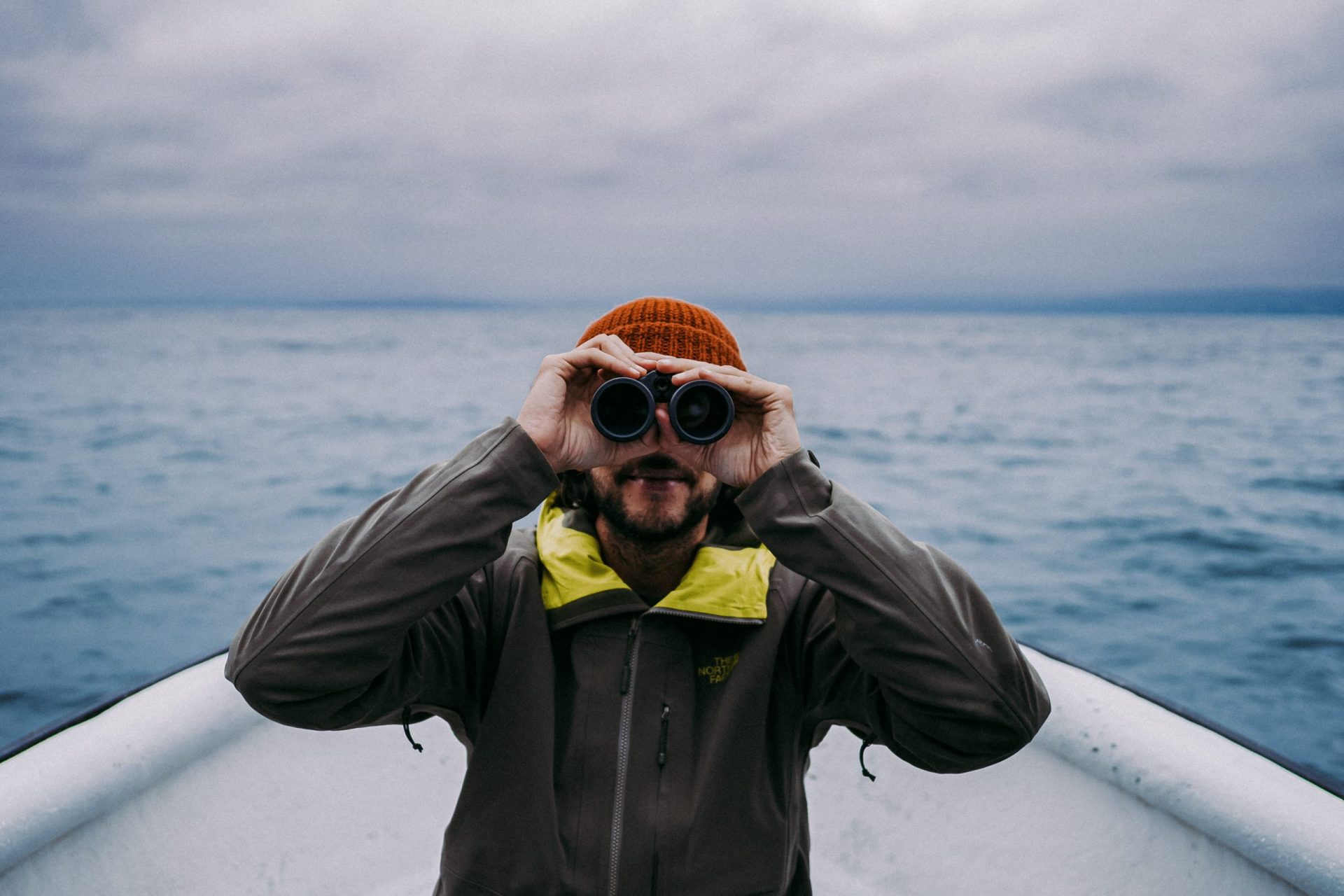 Is it possible to travel through photography?  We asked this question to a group of nature photographers, who told us about their passion for traveling and how photography is their way of connecting with their favorite places in Chile and their audiences.
Through this art, we not only remember our travels, but we can dream and imagine the future.  In this sense, nature photography has taken a leading role today, not only to discover new places, but also to learn from experiences and explore assorted ecosystems and their specific wildlife.
In this article, we introduce some of our Phototraveler friends, photographers who travel Chile, and will tell us about their passions, their favorite places, and stories behind their favorite photos.
Meet them!
Jaime Kuntsmann @jaimekuntsmann
Nature photographer and creative director at Palo Santo Studio, Jaime confesses being in love with Chile's nature.
How do you describe your passion for photography and traveling?
My passion for photography can be summarized to the experience of being in amazing places and capturing their essence through colors, sensations and my artistic angle as well.  I have been fortunate enough to travel around Chile from north to south and become acquainted with the wonders that nature has carefully prepared for us.  We are lucky to live in such a productive and plentiful land and one of the missions that has taken root in recent times is to educate people to become responsible tourists.  The future of our nature needs our help and somehow, we must give back, and mine is undoubtedly to capture its beauty and tell the world about Chile's fascination.
Can you travel through photography?
In my case, traveling is a state of mind that I frequently link to my work, where I capture moments that I know I will want to relive someday, therefore I have traveled to many locations.  But to tell the truth, I am counting the days to go back to Chile, I am anxious to see how nature has reclaimed its beauty during this hiatus.
Choose 3 photos and tell me the stories behind them
Inca Lagoon – What is interesting about this place is that it holds one of the most relevant legends concerning the Inca Empire's presence in our country.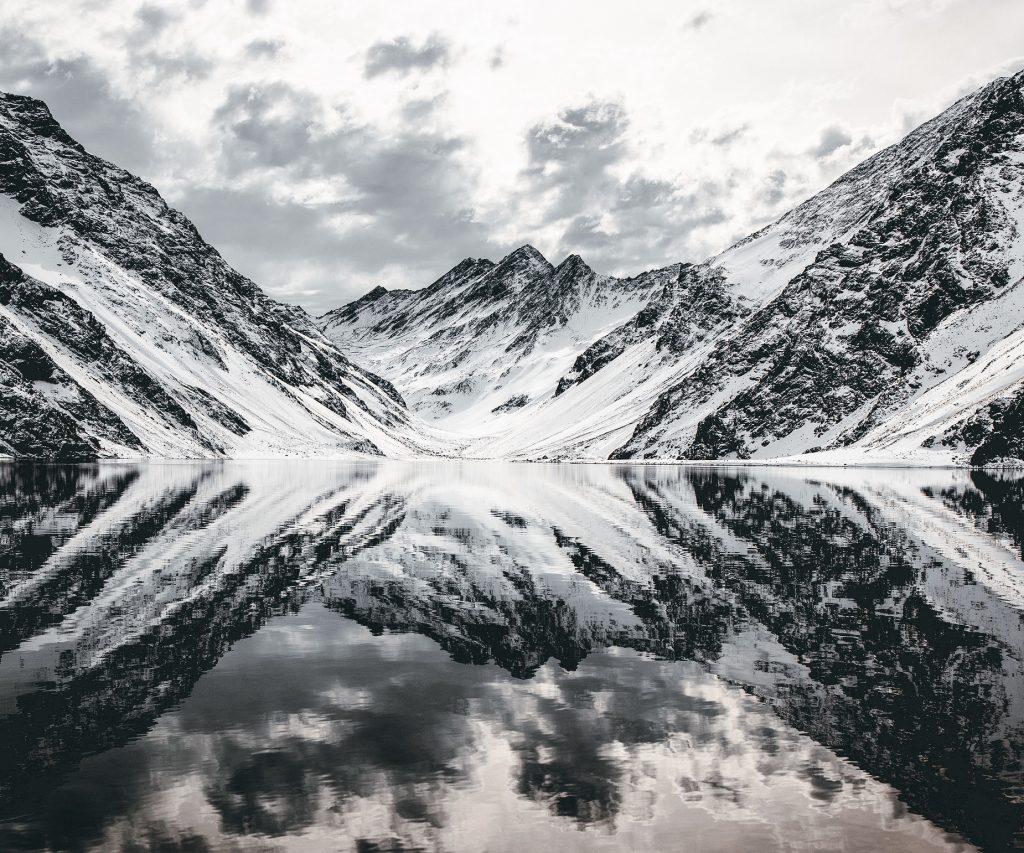 Andean Condor sunset in Laguna Sofia, Puerto Natales: At the top of a mountain, I met this male Andean Condor that inhabits the length of our Andes.  For any landscape photographer this is a unique instance to understand that our fauna is a true treasure that we must protect.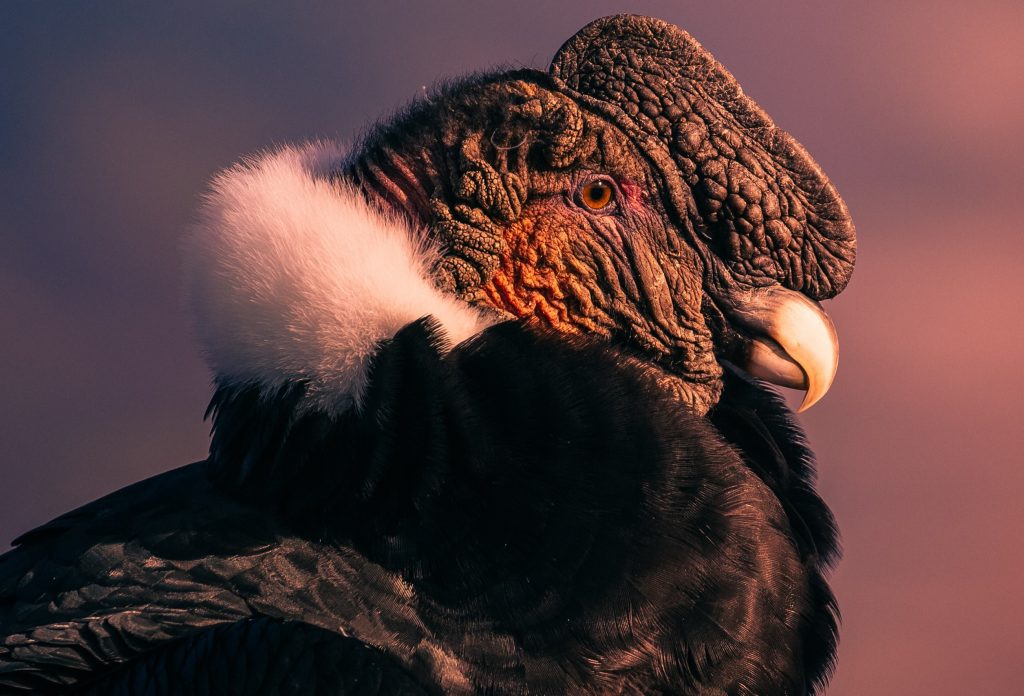 Glacier Grey, Torres del Paine National Park – Patagonia: The most important thing about this picture is that it is a unique moment that we will not be able to relive due to global warming upsetting our freshwater reserves called glaciers.  We will never see this glacier the same again, as time has passed, and it has started to break loose.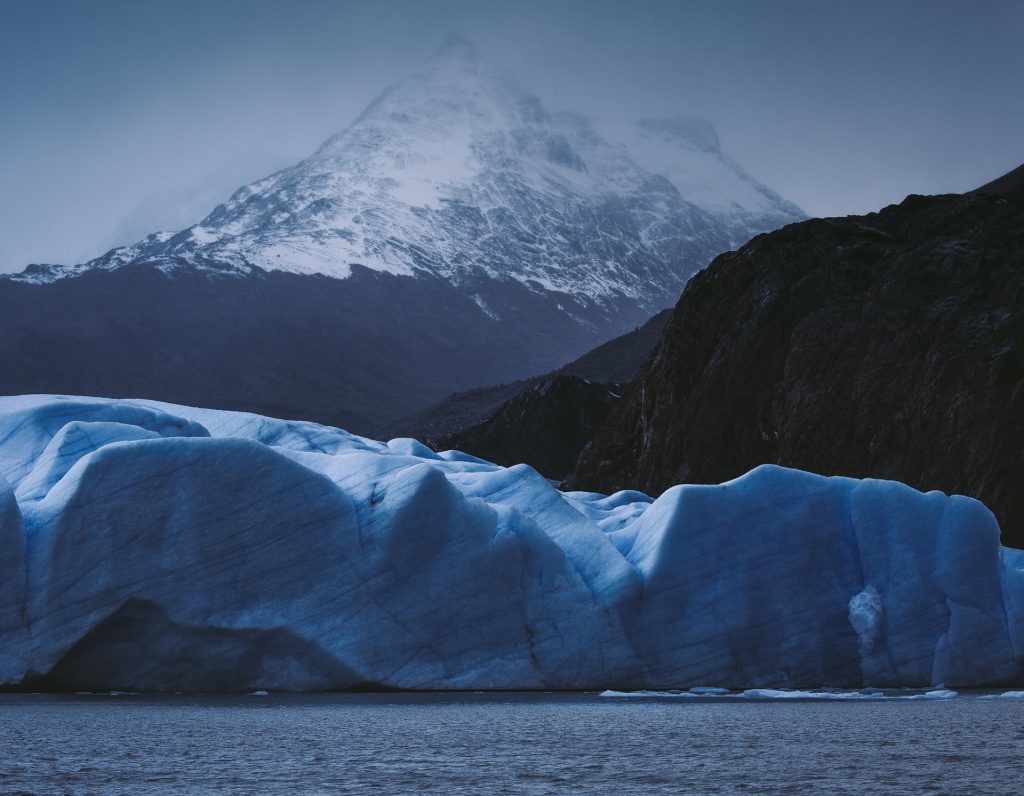 Fernando Gudenschwager Martini @martini.fotografia
Photographer and explorer that through his lens and particular vision has managed to capture the beauty of several corners of Araucanía.  A fan of southern Chile, his pictures move and charm.
How do you describe your passion for photography and traveling?
Exploring ancient and puzzling locations, full of millennial life, ancient forests, lagoons that act as glaciers moves me.  I feel that, by being aware of a land's beauty and natural wealth, helps us to appreciate it even more, to love it, to preserve it.
Can you travel through photography?
My mind is very active and sometimes fragile, I have always thought of photography as a way to transcend time and be able to record a magical instance that will never happen again that through an image we will be able to feel again and again.
Choose 3 photos and tell me the stories behind them
The first ray of light crosses the Andes through the millennial Pewen's branches at the top of the El Cañi Sanctuary's lookout.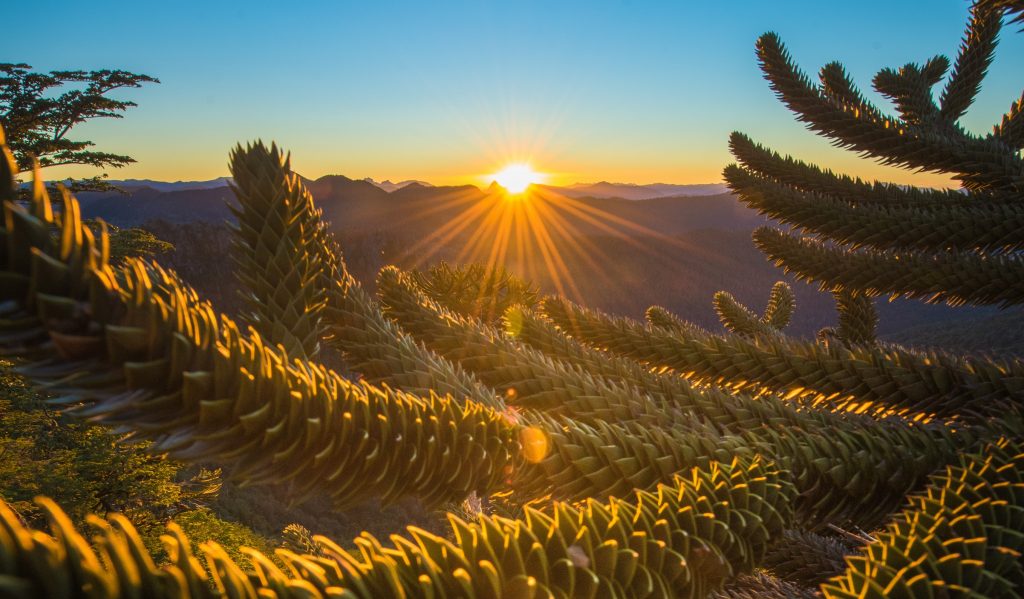 Inside the Pichillancahue Glacier in the ancient ice caves.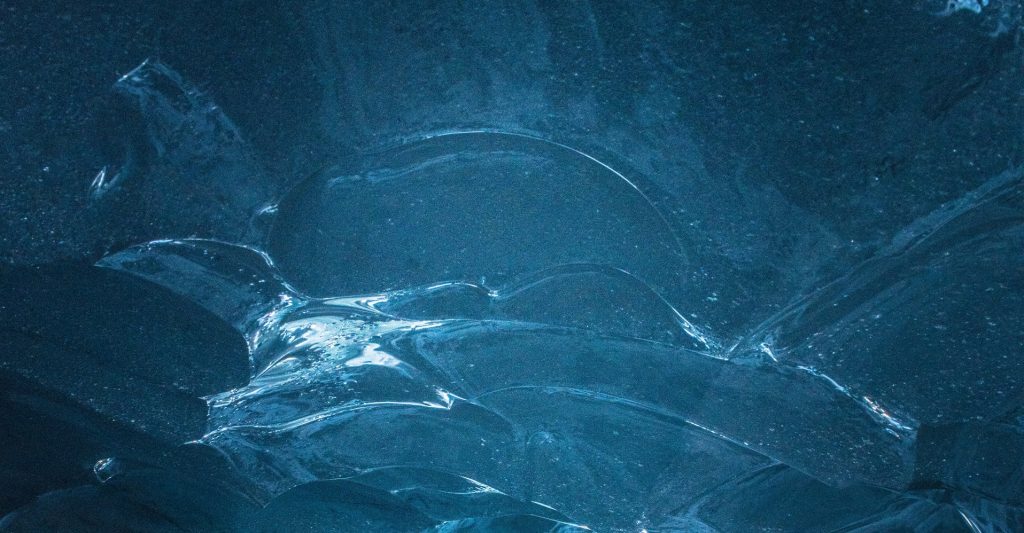 Sunrise over the Quetrupillan volcano's crater, the sun rises through the Lanin and Quinquilil volcanoes.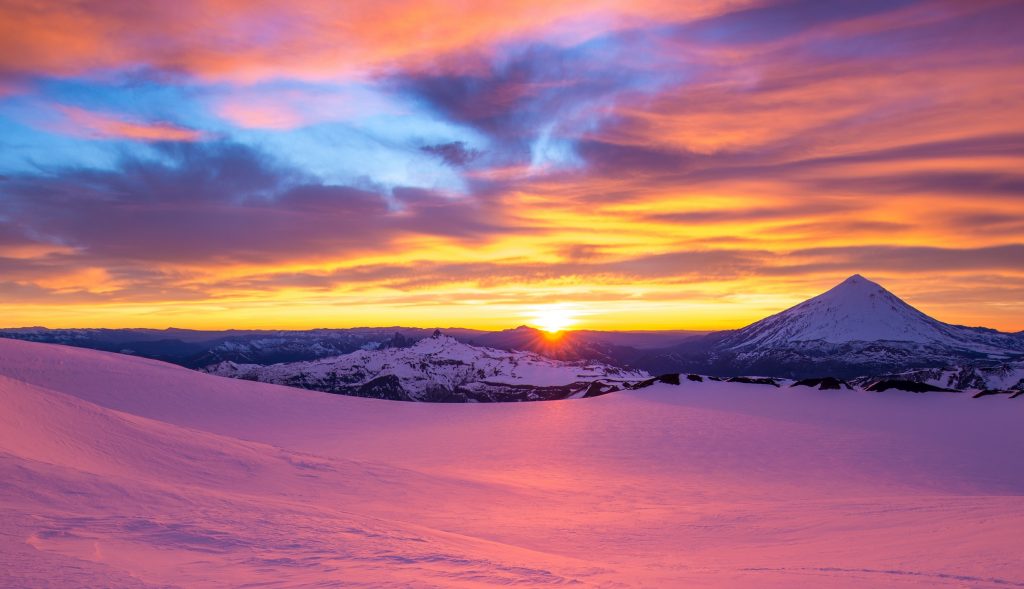 Tamara and Lucas of @Viajaresvivir
Traveling couple from Argentina.  They love to travel and record everything through their photographs, seeking to inspire through their stories at www.somosviajaresvivir.com.  They have visited us in many occasions and these are their favorite locations.
How do you describe your passion for photography and traveling?
Through our pictures we love to show people that there is a vast world to explore and we believe that a picture says it all.  In general, we are involved because we believe that people within a landscape recreate a magical instant.
Can you travel through photography?
Yes, you can travel through pictures.  Behind every picture there is an instant, a story to tell that can be felt and seen.
Choose 3 of your photos and tell me the stories behind them
Rapa Nui – Tapati
This picture moves us in many ways, since it was the first time we were part of a celebration alike.  The Tapati holds a lot of Rapa Nui culture's essence and mysticism and that is what makes it different from everything else we have seen before.  Before taking that picture, a curanto was uncovered at the top of a mountain.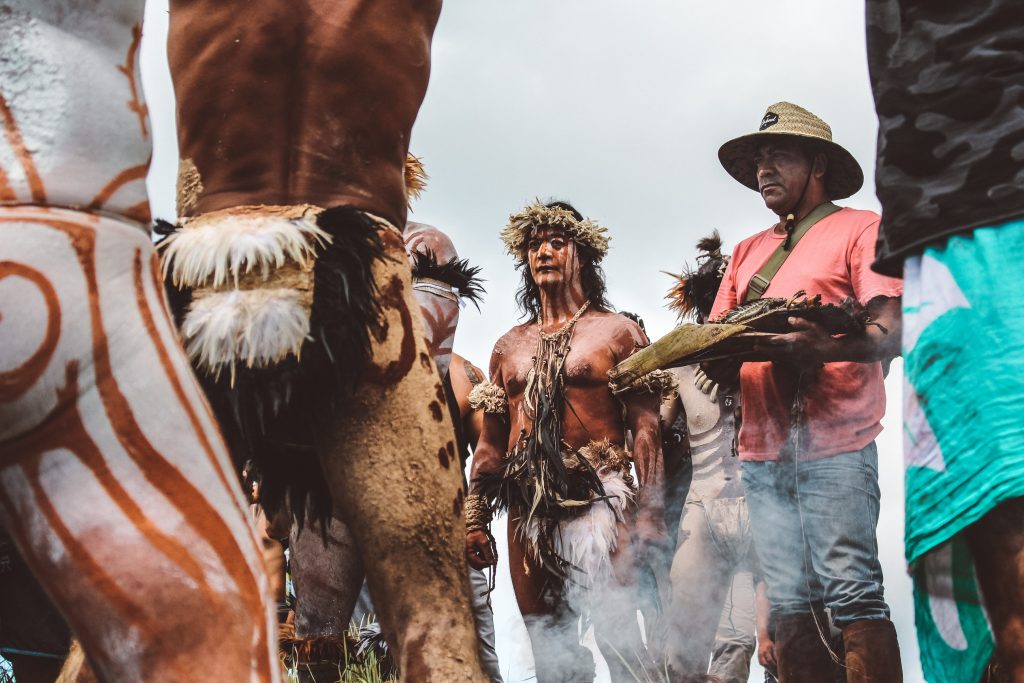 Osorno Volcano
We live in Bariloche and visiting the Osorno Volcano is always included in the plans if possible.  Being in its proximity makes you realize how small we are when faced with nature.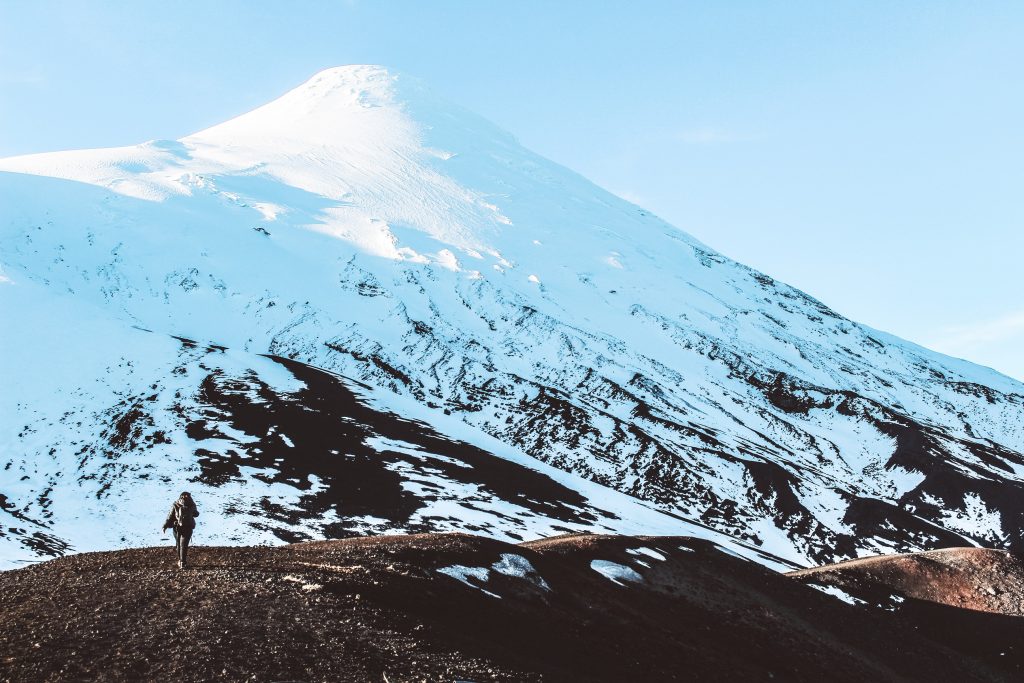 Ojos del Salar – Atacama
Atacama is wonderful from tip to tip; arriving to Ojos del Salar and being able to fly the drone there was an exceptional experience.  We were able to record its essence from above.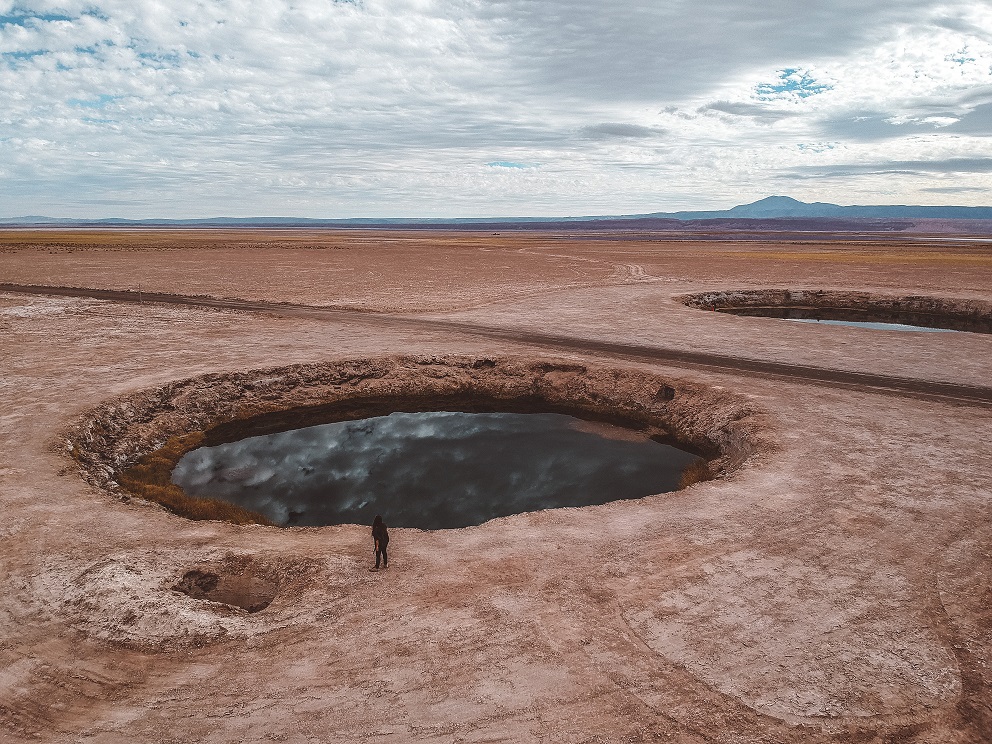 Álvaro Sanz @dealvarosanz
Photographer and filmmaker, he is an avid traveler who is always looking for new locations for his photographs and workshops.
He visited the Atacama Desert in 2019 and fell in love with its unique landscapes.
How do you describe your passion for photography and traveling?
I do not see my passion for photography without my passion for moving, which is not the same as traveling.  I need to move around, change my surroundings, dive into the sea and breathe in the mountains.  I am restless and hyperactive by nature and it is very hard for me to be still and photography has become my relaxation tool.  I could say that taking pictures is the only instance in my life when I am really focused on doing one thing.
I am not the same in the Himalayas, as I am in Morocco, as I am in a lost beach in Pan de Azúcar, Chile.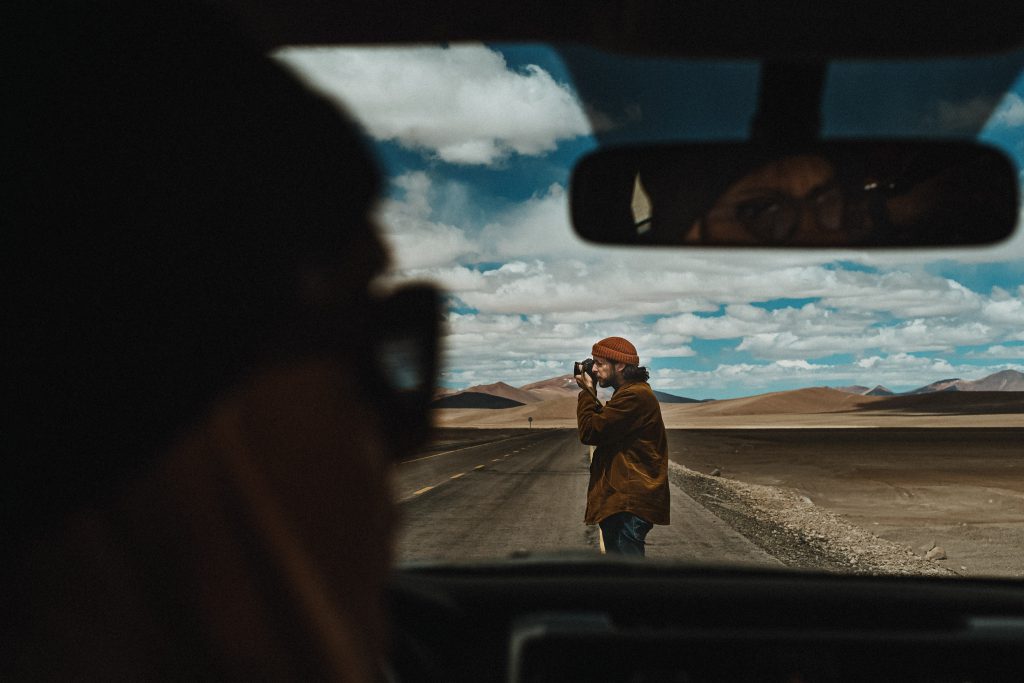 Can you travel through photography?
You can travel through photography, through music, or through words.  One of the things I like the most about my work is moving people.  Every time I share a story and someone explains to me what they have felt or what they recalled; I feel that I am communicating.  I do not just want to take pictures and get postcards of places just to say that I was there.  I really want to communicate and move.
Choose 3 photos and tell me the stories behind them
These are my favorite pictures of the Atacama, my last big trip to an unknown place a few months ago.  I did not look for anything in social networks, I barely gather information, I did not look for nice pictures of others.  I need to arrive virgin to a place and with the view of a child that has just been born there.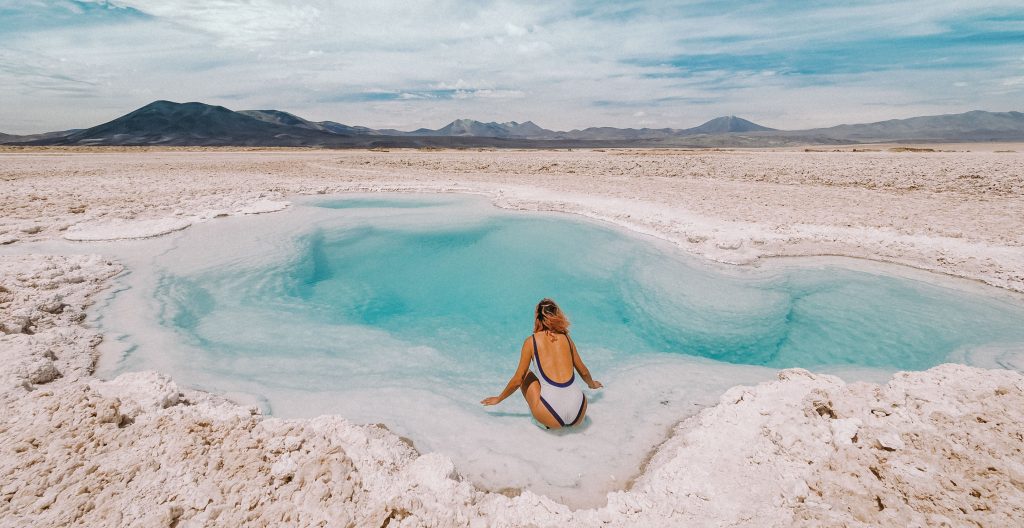 Francisca Santa Maria @franciscasantamariaphoto
Francisca loves photography.  She finds beauty in every detail and the colors of Chile's assorted landscapes that she has captured are her fascination.
How do you describe your passion for photography and traveling?
Pure, intriguing, and enriching.  Both (photography and landscape) allow me to connect with the world in a different way.  The trips resulting from being in touch with the surroundings, trigger in me deep deliberations, make me question myself; grow.  Photography enables me to capture those moments and show them to the world.  To be able to live these experiences and share them with others is something I am deeply passionate about.
Can you travel through photography?
Always!  The colors, the lights, and the different shots included in the pictures take me not only to remembrances of such places, but also to the emotions I experienced during that moment.  On the other hand, the whole photography process is a journey.  From selecting the location where you will go, the observation and contemplation at the destination, reliving the experiences during the developing stage, to finally showing a little piece of your encounter to the rest of the world.
Choose 3 of your pictures and tell me the stories behind them
Negro Francisco Lagoon, Nevado Tres Cruces National Park: This picture brings me back to my first photo excursion to the Nevado Tres Cruces National Park.  At that moment I was taking a picture inches from the ground, when I heard a noise, I turned around and saw Andean geese flying over the Negro Francisco Lagoon.  The world of photography has definitely invited me to regard said trips under a different glass: much more observant, detailed, and aware of my surroundings.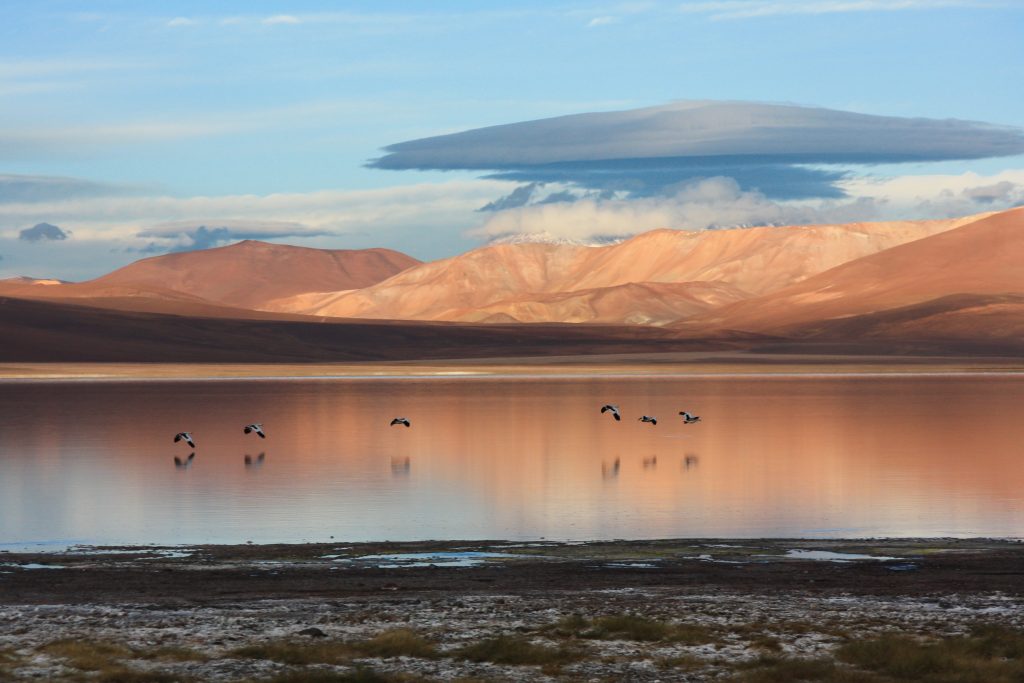 Lake General Carrera, Austral Highway: Traveling the Austral Highway (Carretera Austral) route provides infinite and distinct landscapes.  I have traveled sections of it on four different occasions and no day is the same.  Its variable weather and the resulting lights always provide surprises.  This picture was taken returning from a visit to the Exploradores Glacier, on the way to the Marble Cathedral, the first time I went there camera in hand.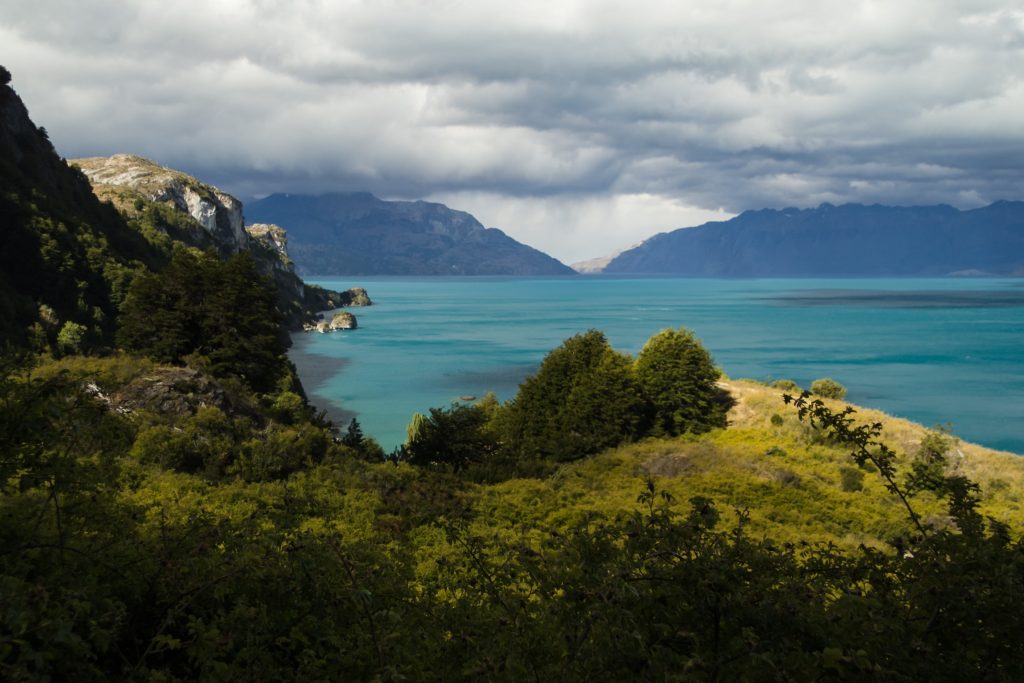 Many-colored Rush Tyrant, Bíobio Region:  For me, a significant portion of the trips is discovering the life that inhabits those places.  Capturing the wildlife usually means living like it for an instance.  If it is fast, I will have a few seconds to capture it, so I will have to be faster too.  If they are shy, I will have to be stealthy.  This picture represents the moment quite well.  To get a picture of the elusive many-colored rush tyrant, only 10.5 cm in size, involved long waits at ground level, inviting me to see the world from their perspective.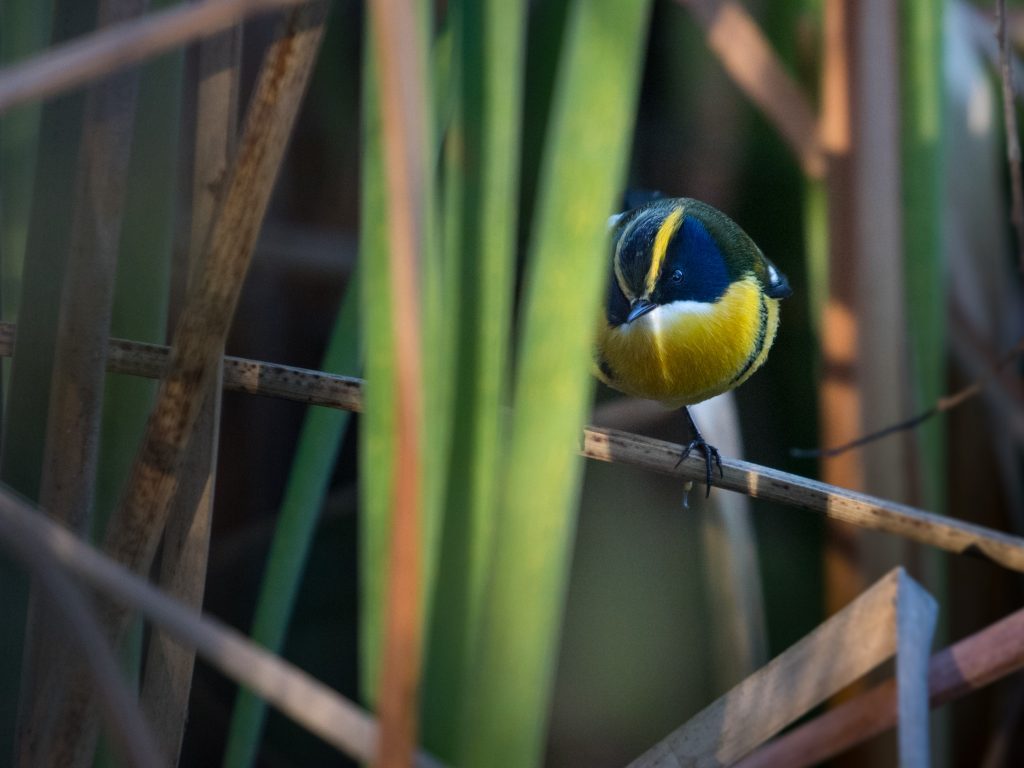 ---
Articles that may interest you