OPENING SKI DAY IN CHILE: TIPS FOR FULL ENJOYMENT
By: Chile Travel - 28 August, 2021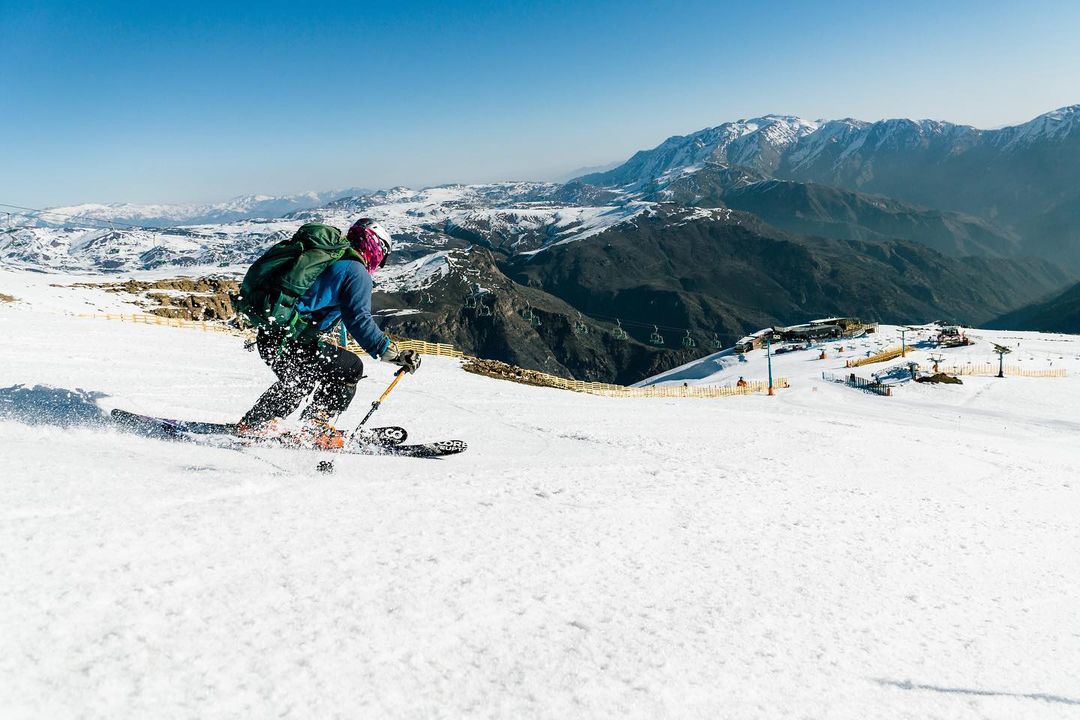 Our country is recognized globally for its ski resorts and the quality of our snow. If you decide to experience the opening ski day, we offer you the following recommendations for the best experience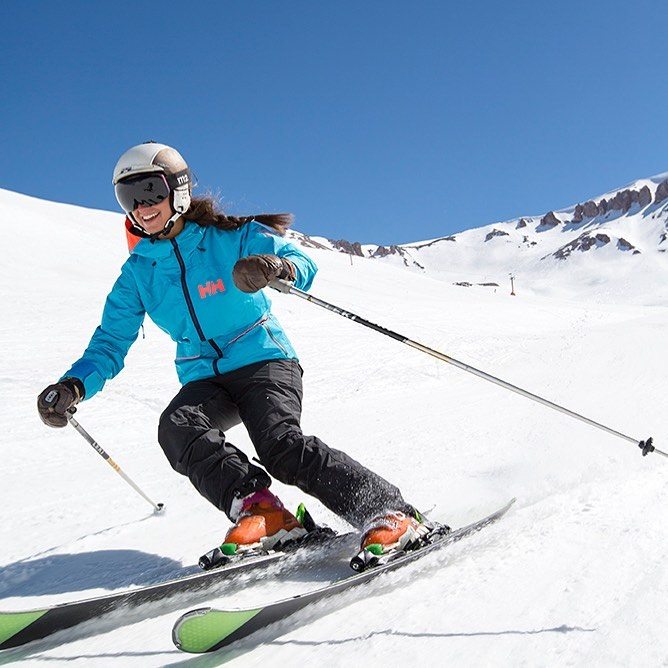 Happy skier on the slopes
Photo: [@valle_nevado]
In July, the temperatures drop, and then also what skiers love the most: snow! So the Andes Mountains and its volcanoes get dressed up in white and toast for the beginning of the ski season that lasts till October. During this time, thousands of tourists from all over the world travel to these latitudes to participate in snow sports.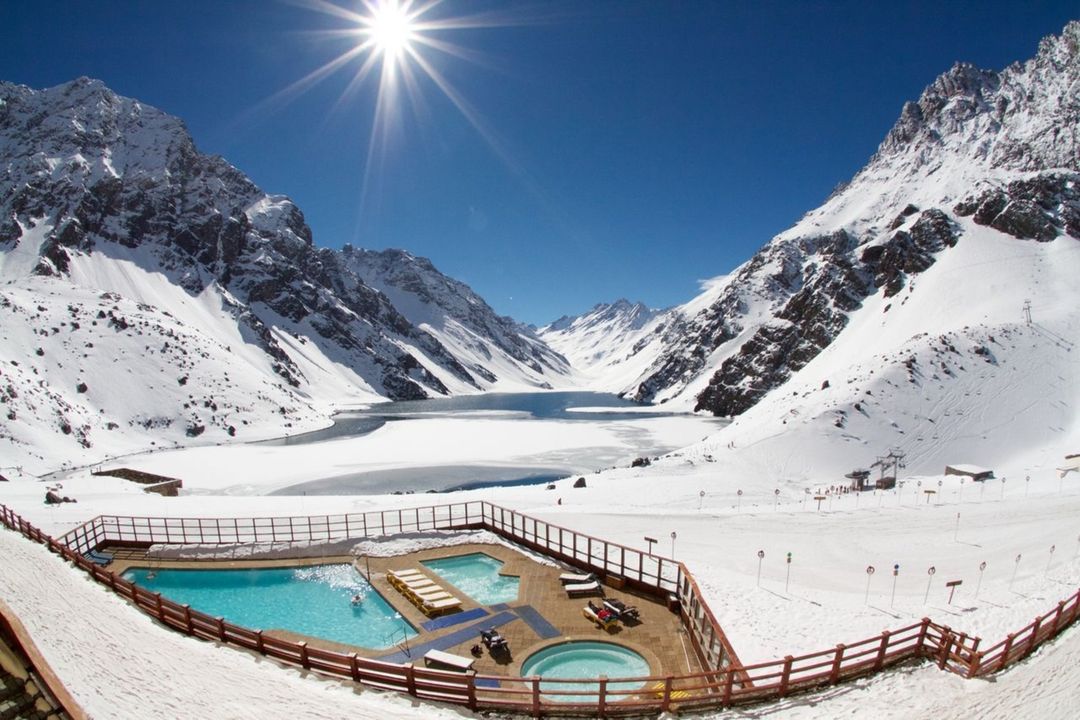 Portillo Ski Resort
Photo: [@afxviagens]
But not all who come are expert skiers. Many just come to enjoy the snow and opening ski day in this thin country of the southern hemisphere. If you are one of those, take note of the following recommendations and remember to document the process.
Santiago has it all, including snow for skiing
All along the Andes mountain range, between the regions of Valparaíso, Magallanes, and the Chilean Antarctic, there are eighteen ski resorts. But, as close as 40 km (25 mi) from Santiago, in the middle of the Andes, you can find some of the best, including Farellones, El Colorado, La Parva, Lagunillas, Valle Nevado, and Portillo.
The first four share a space in the same area and are the closest to Santiago, while Portillo is a little further away, right next to the border with Argentina.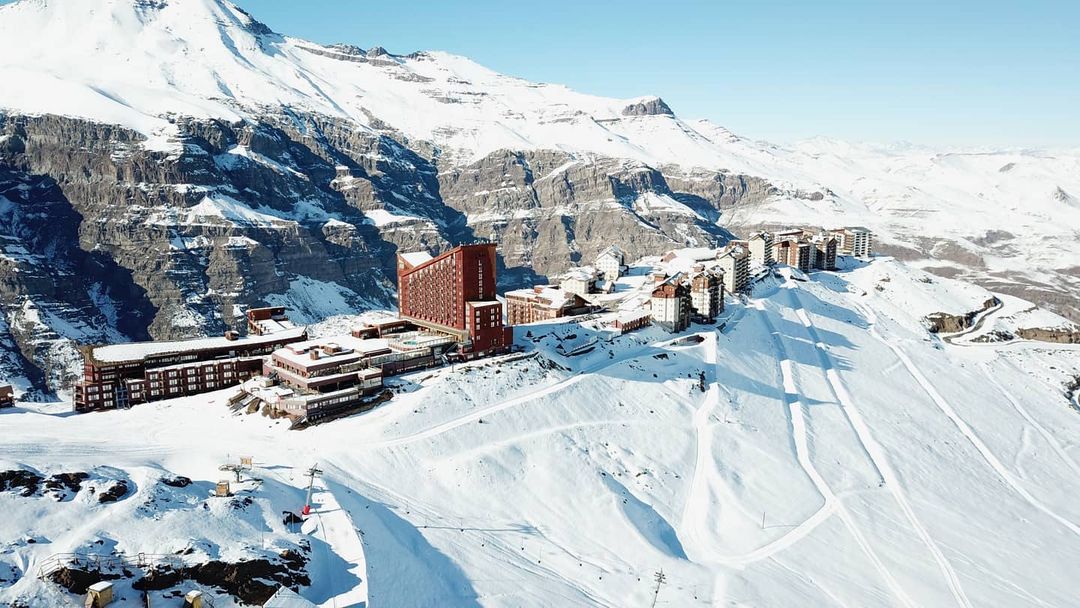 A clear day at Valle Nevado Ski Resort
Photo:[@valle_nevado]
They all have distinctive characteristics, so we advise you that before you choose where you'll spend opening ski day, you investigate which best meets your wishes. There are many options, some resorts are equipped for a single day and others have all the commodities to go for as long as you wish.
Don't worry about how to get there. It's not complicated to find a tour that will take you. However, if you decide to go alone, even though the roads are in good condition, you'll need chains for your tires in case of heavy snow or icy roads.
Have a great time from the first moment
Now you're set to begin the opening ski day. Although it's true that the closest resort is about and hour and a half from the capital, we need to warn you that the road is full of curves and might cause dizziness.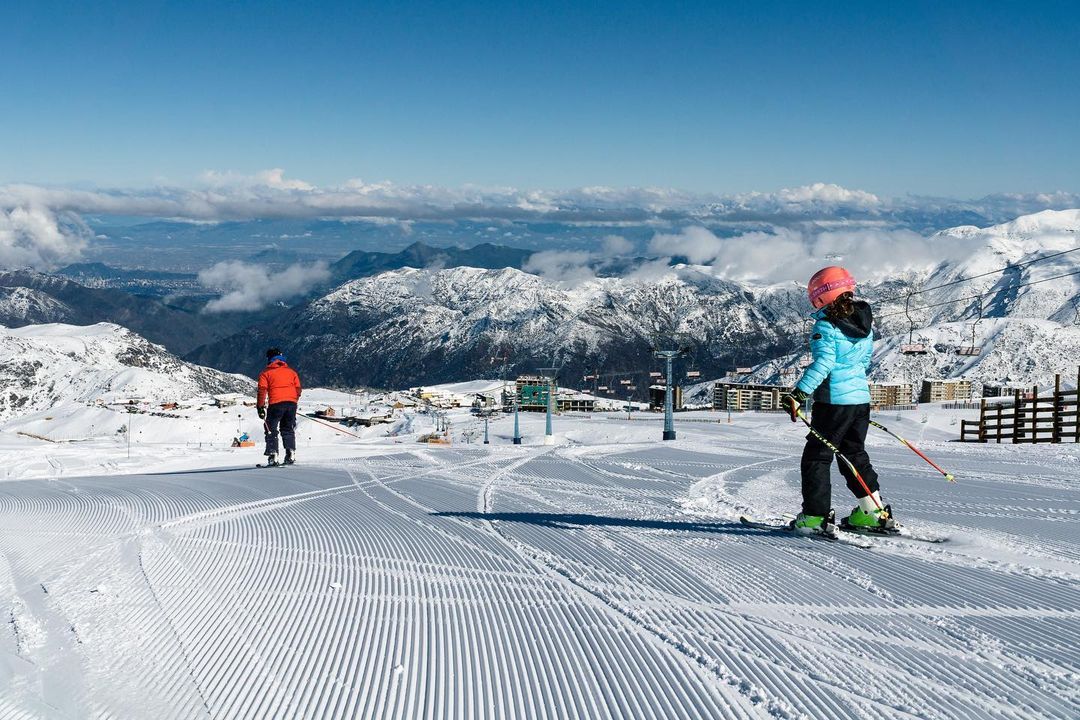 Skiers at the top of the slope with a view of the snow-covered Andes
Photo: [@elcoloradofare]
In order to avoid dizziness or accidents, we strongly advise you not to read or use your cell phone during the trip, maintain good air circulation in the car, don't drink and sit up straight.
Also, beware that you'll be at least at 3,000 m.a.s.l. (about 10,000 ft), meaning there will be less oxygen for your lungs. But don't worry! Prepare a few days before and you'll be fine. How? Be well hydrated, have a light diet without meals that are too heavy or fatty, don't drink alcoholic beverages and rest well.
You're allowed to fall, but not to be cold
One thing is to play around and make snowmen, and a very different thing is to ski. Therefore, one needs to pay attention to the type of clothing you'll wear on opening ski day to make it as enjoyable as possible.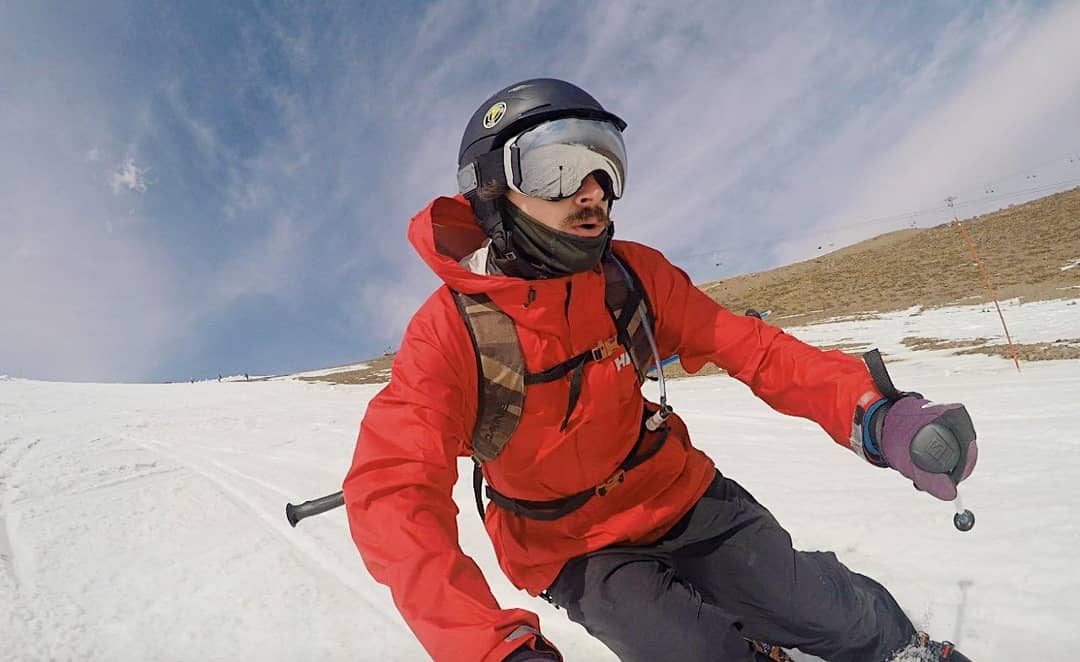 Downhill skier with all the implements
Photo: [@n_blanchard_m]
Ideally, one should dress in layers, three to be specific. The first is to maintain body temperature and should be breathable, so your body does not stay sweaty. The second serves to create warmth and expel the body's humidity with a material such as fleece. And the third is to protect you from wind and dampness, so it must be waterproof and windproof.
It's also necessary to have accessories like waterproof gloves and sunglasses or ski goggles (obligatory) to avoid damaging your eyes by the excessive light reflecting off the snow, a hat covering your ears, and it's fundamental always to wear sunblock with a minimum factor of 15.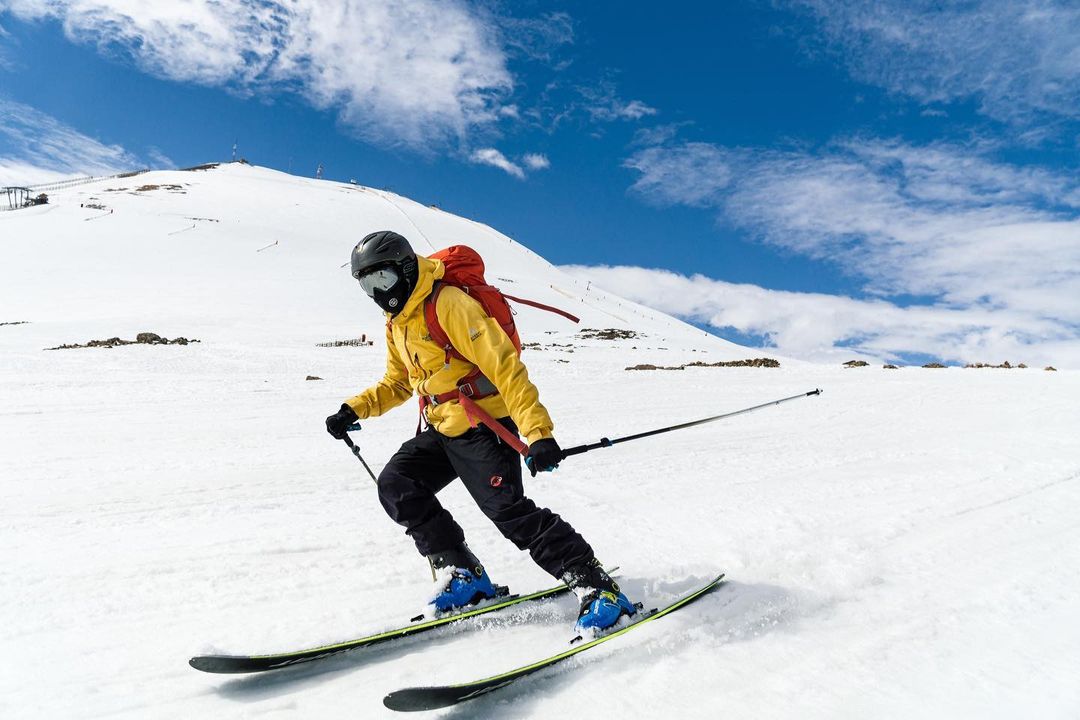 Skiing the slopes
Photo: [@elcoloradofare]
To take classes or not? Here's the dilemma
Before you answer, remember that to ski or snowboard, you will need specialized equipment. But you don't need to buy it! They are available for rent at all the resorts mentioned and in all sizes.
Now, if you want to take classes, go ahead! Ski instructors can initiate you into this world with confidence and security. We only recommend that you be sure the instructor is certified, so you have the best experience.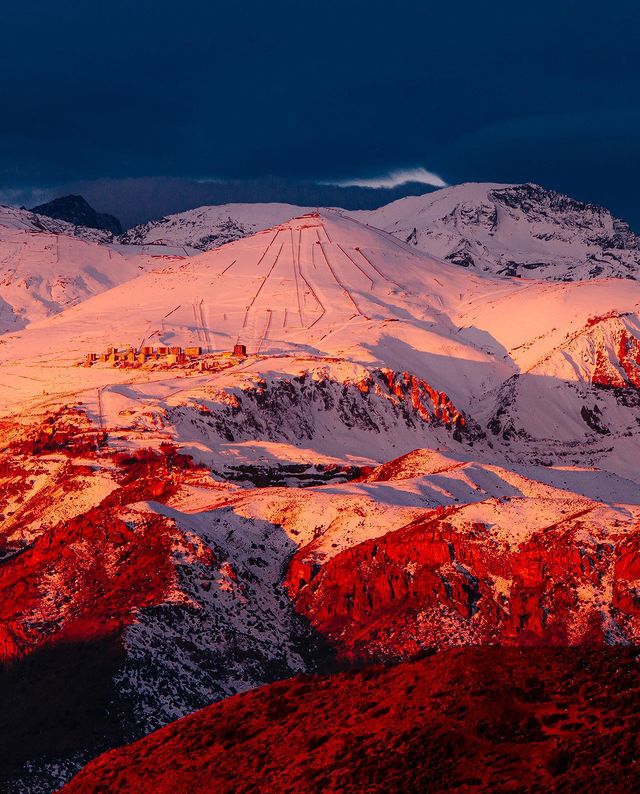 View from above the ski centers in the Andes at dusk
Photo: [@sebaoos]
Are you excited about opening ski day in Chile? We'll be waiting for you, if not this season, then the next, with open arms and the best snow. You'll not only have a great time but also be able to take the best photographs and videos of the landscapes that you'll get to see on this unforgettable adventure.
---
Articles that may interest you