Ice climbing in the majestic Andes Mountains
By: Chile Travel - 28 August, 2021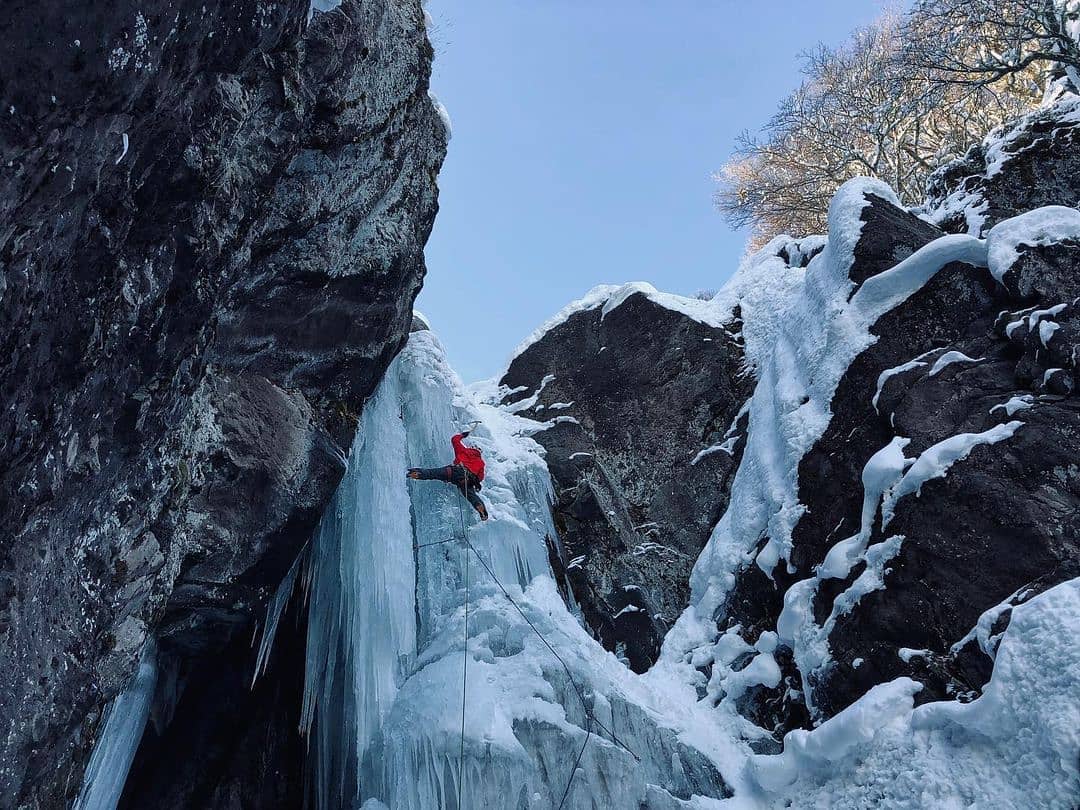 An out of this world experience.  If you are one of those passionate about climbing huge ice blocks. Let us tell you that in Chile we also have incredible frozen sites where you can go ice climbing.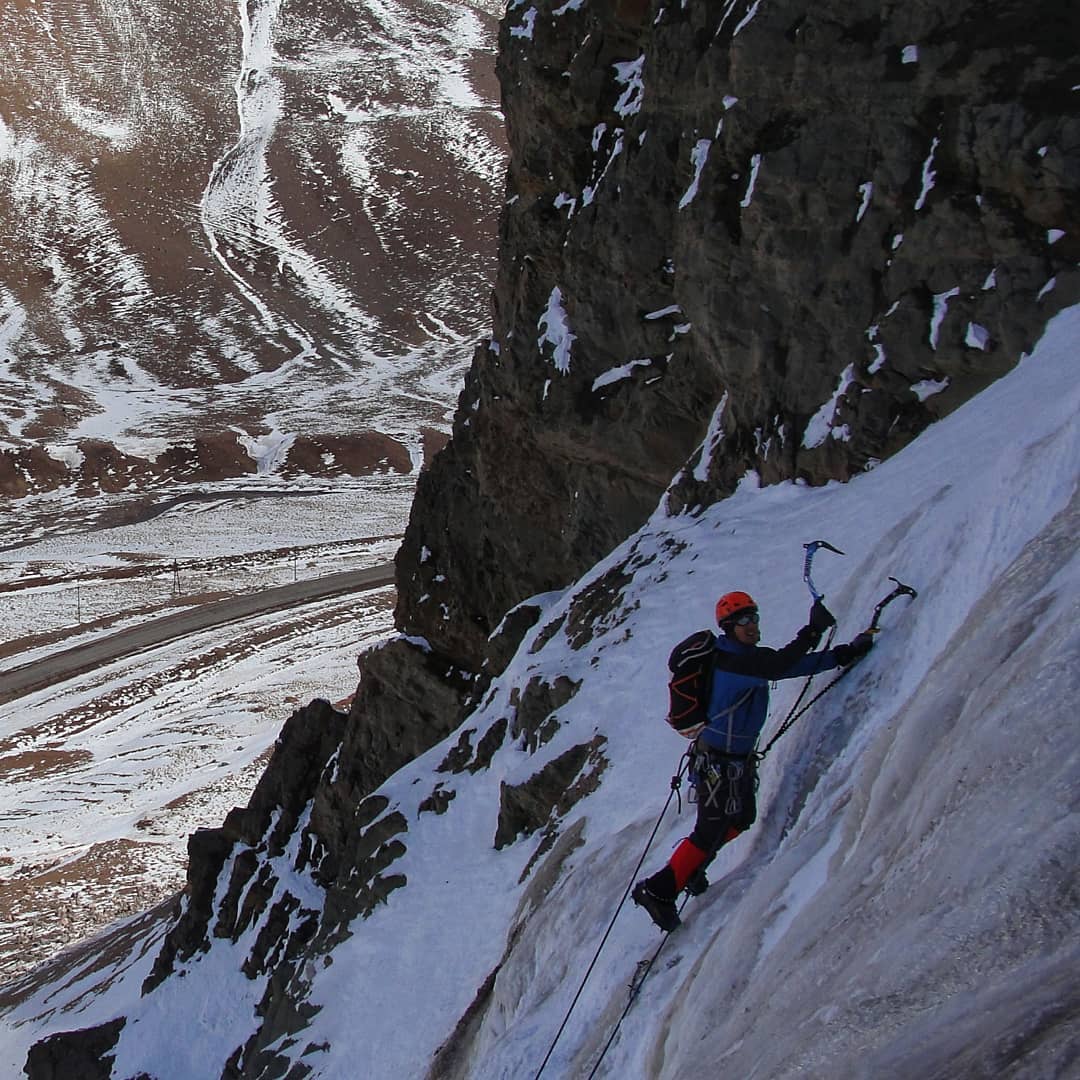 Man climbing an ice wall – Photo:[@jamaexpediciones]
Our long and narrow country is bordered in the east by the majestic Andes Mountains.  This mountain range includes numerous peaks, some of which can be seen in almost all the territory, such as the great Mount Aconcagua with 6,900 meters above sea level and the Ojos del Salado with approximately 6,800 meters above sea level.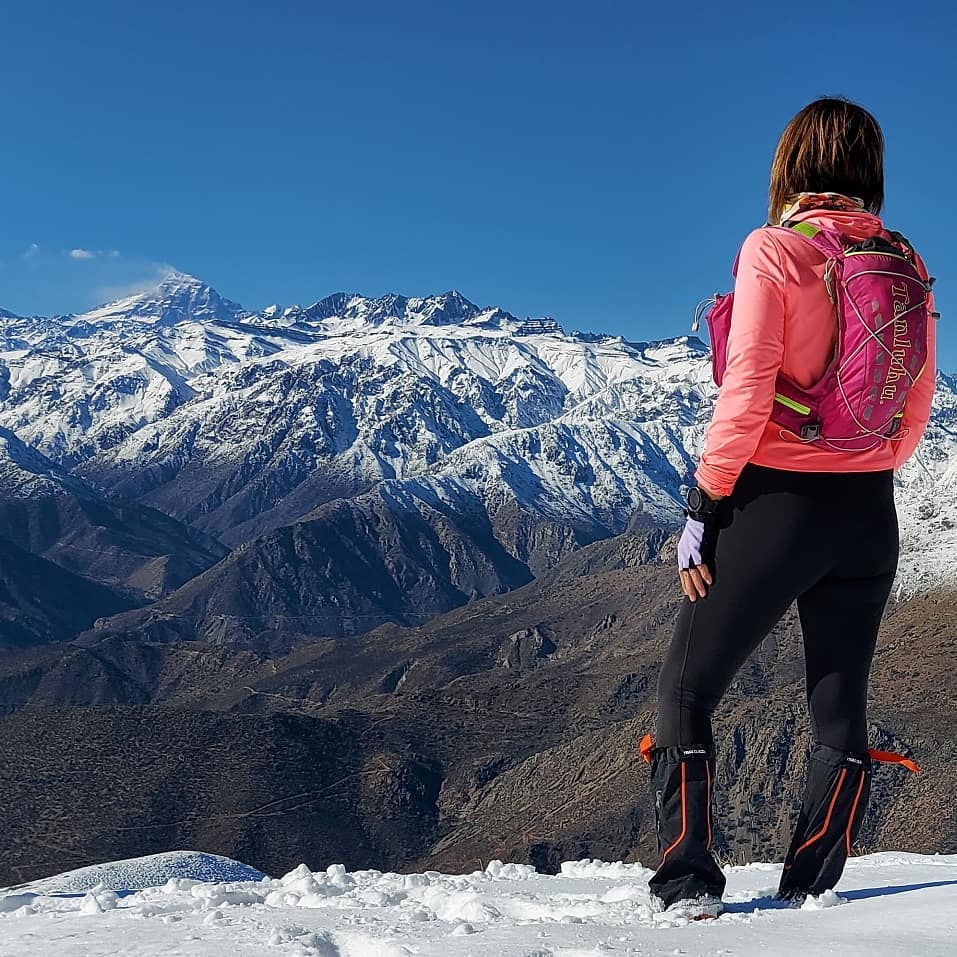 Woman in the snow admiring the Mount Aconcagua in front of her – Photo:[@paoladaniela_ordenes].
The mountains of Chile give us the opportunity to enjoy several snow sports, one of them being ice climbing.  Let us see if you dare to climb the ice walls that we will show you today.
Yerba Loca Mountain, a reserve in Chile's capital city
This wonderful natural sanctuary located in Santiago, the capital of our country, offers trails between June and September with a 4-hour access to the Yerba Loca mountain (3,000 meters above sea level), the epicenter of ice climbing in central Chile.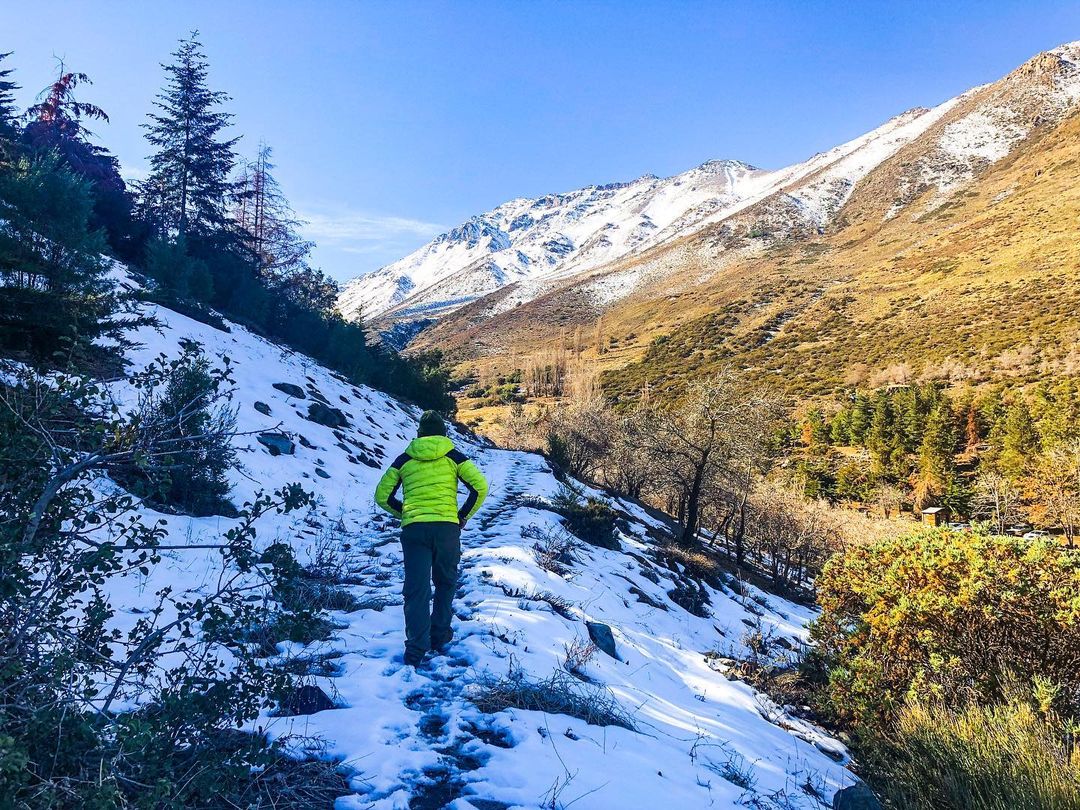 Woman walking on snowed road at the Yerba Loca Park, Santiago, Chile – Photo:[@jp_adventurer]
During cold years and years of heavy snowfall, approximately 50 waterfalls have been seen that only the most daring dare to climb and, in some sites, you can also use mixed routes, that is, trekking and ice climbing.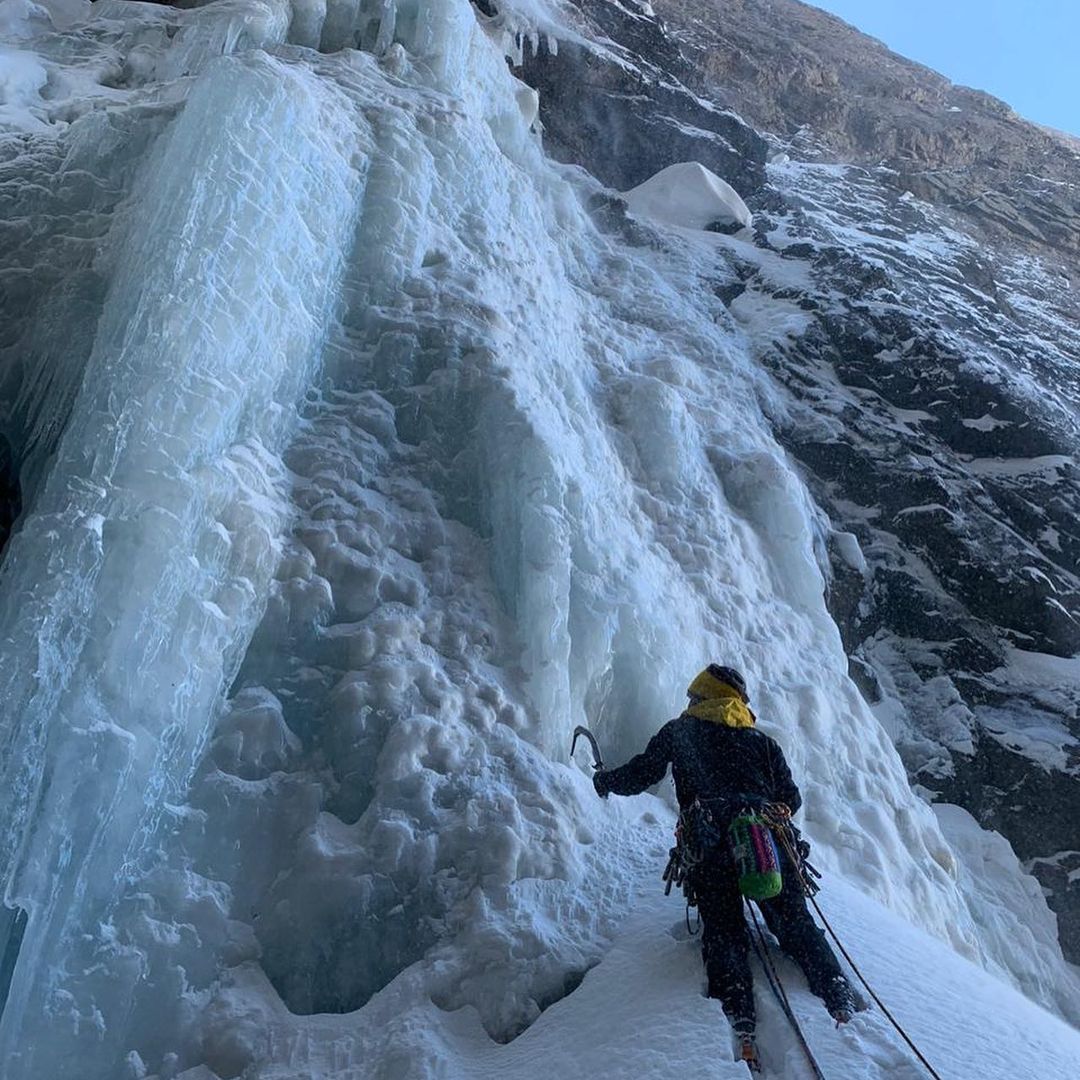 Frozen waterfall climbing, Chile – Foto:[@geoandino_2020]
While weather conditions can sometimes be harsh during the winter, there are usually long periods of nice weather, with a layer hard enough to walk without skis and reach places where you can ice climb.
Colgado del Morado Glacier, a visit to unexplored sites
Leaving Santiago, almost two hours towards Cajón del Maipo, going up from the Morales Hot Springs you will find the "Colgante del Morado" glacier, considered by many climbers as the perfect spot for ice climbing any time of the year.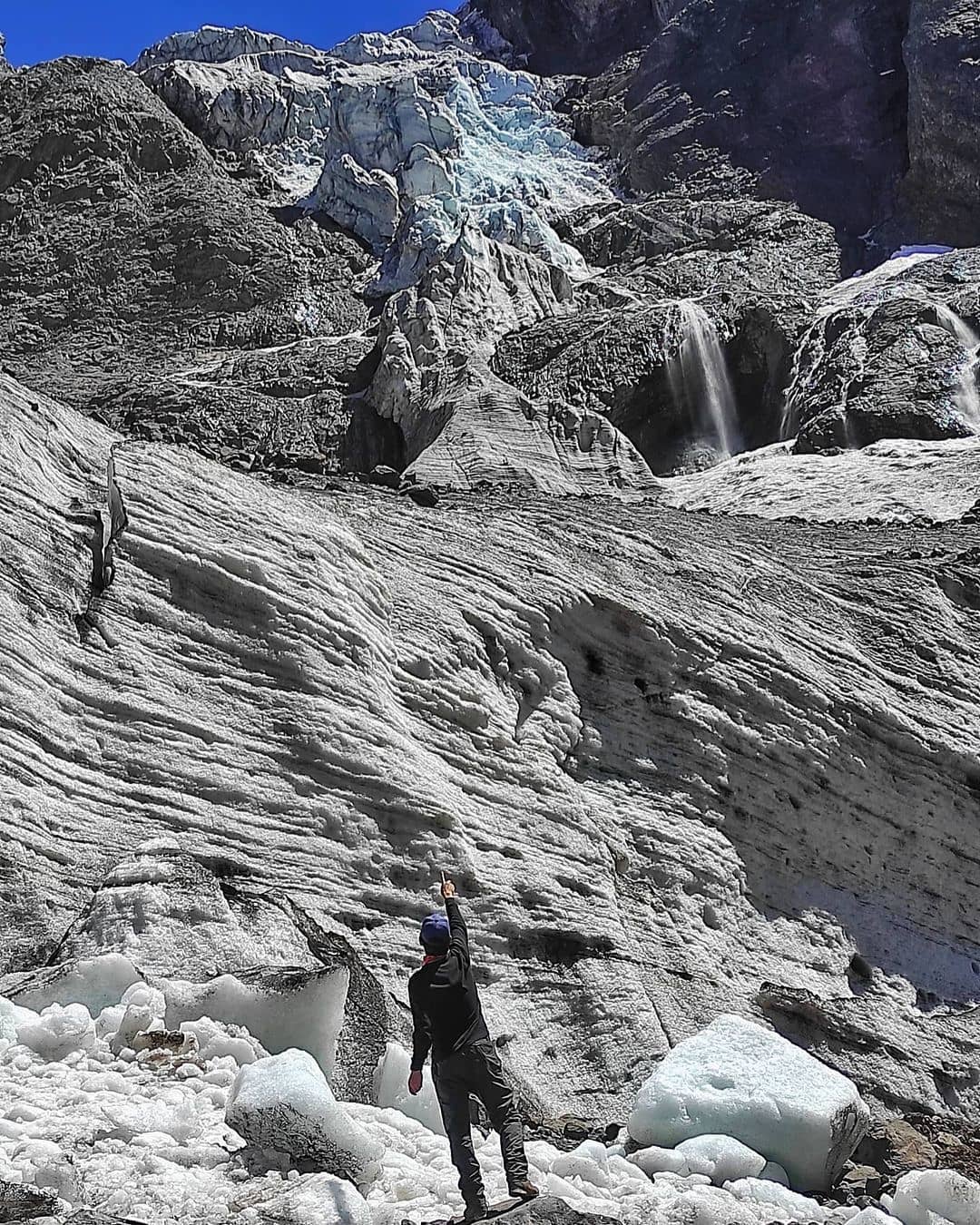 Colgante El Morado Glacier, Las Arenas Valley, Cajón del Maipo – Photo:[@somoschile.viajeros]
At over 4,000 meters above sea level, located in the Las Arenas Valley, where you can find other climbing areas and routes that have not yet been enabled, a dream for exploring and daring spirits.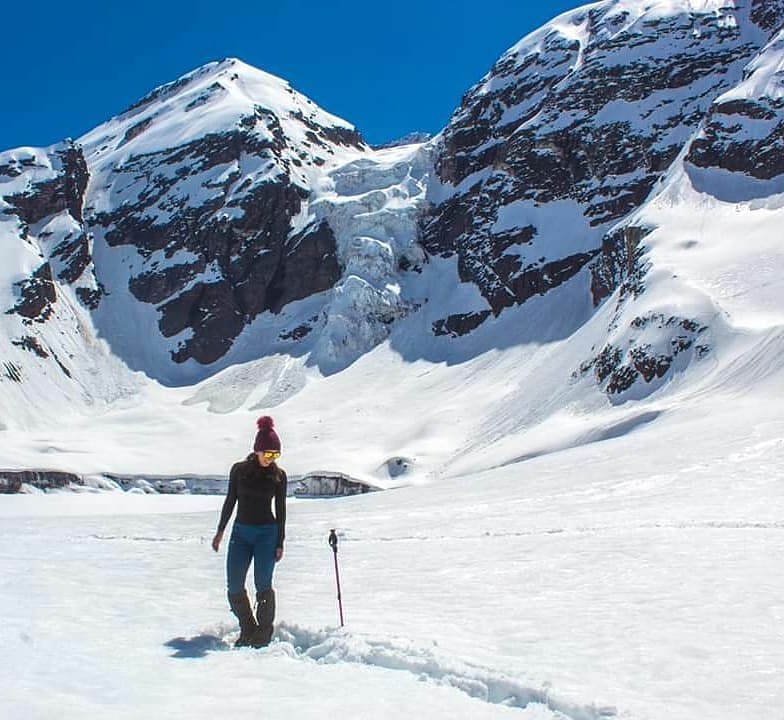 Woman at the base of the Colgante del Morado glacier, Cajón del Maipo, Chile – Photo: @chileextreme
Marmolejo Waterfalls
Continuing through the same Cajón del Maipo, at 20 km from the Morales Hot Springs, we find the giant Marmolejo Mountain waterfalls.  The climbing routes in this sector are not easy, so you will need experience and a lot of energy to overcome the challenge.  Keep in mind that it is only for the most experienced!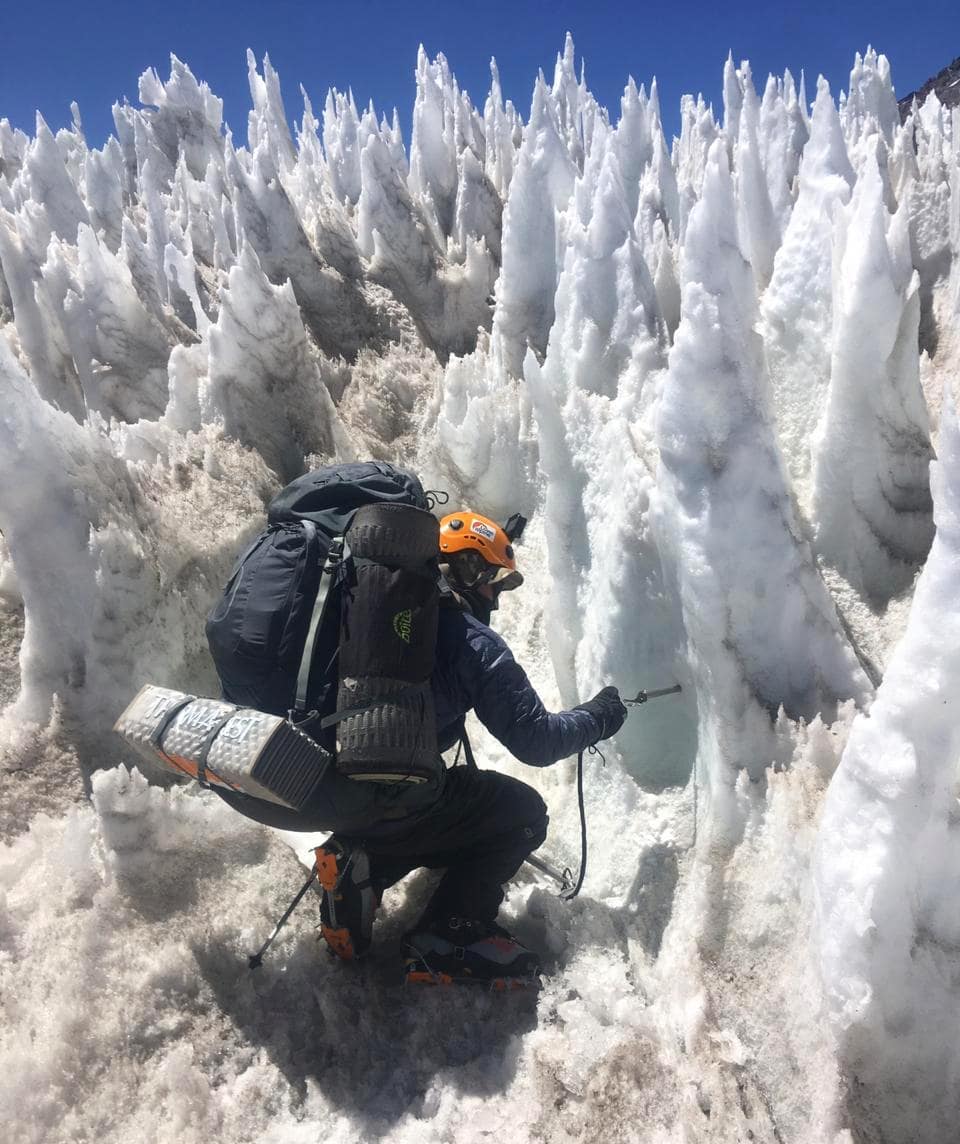 Man climbing the Marmolejo Mountain, Cajón del Maipo, Chile – Photo: @m.silva.92
Ben Firth and Eamonn Walsh, two renowned Canadian climbers, were the first to inspect the Marmolejo waterfalls, leaving the most difficult route on ice that exists in Chile, called "The Nook".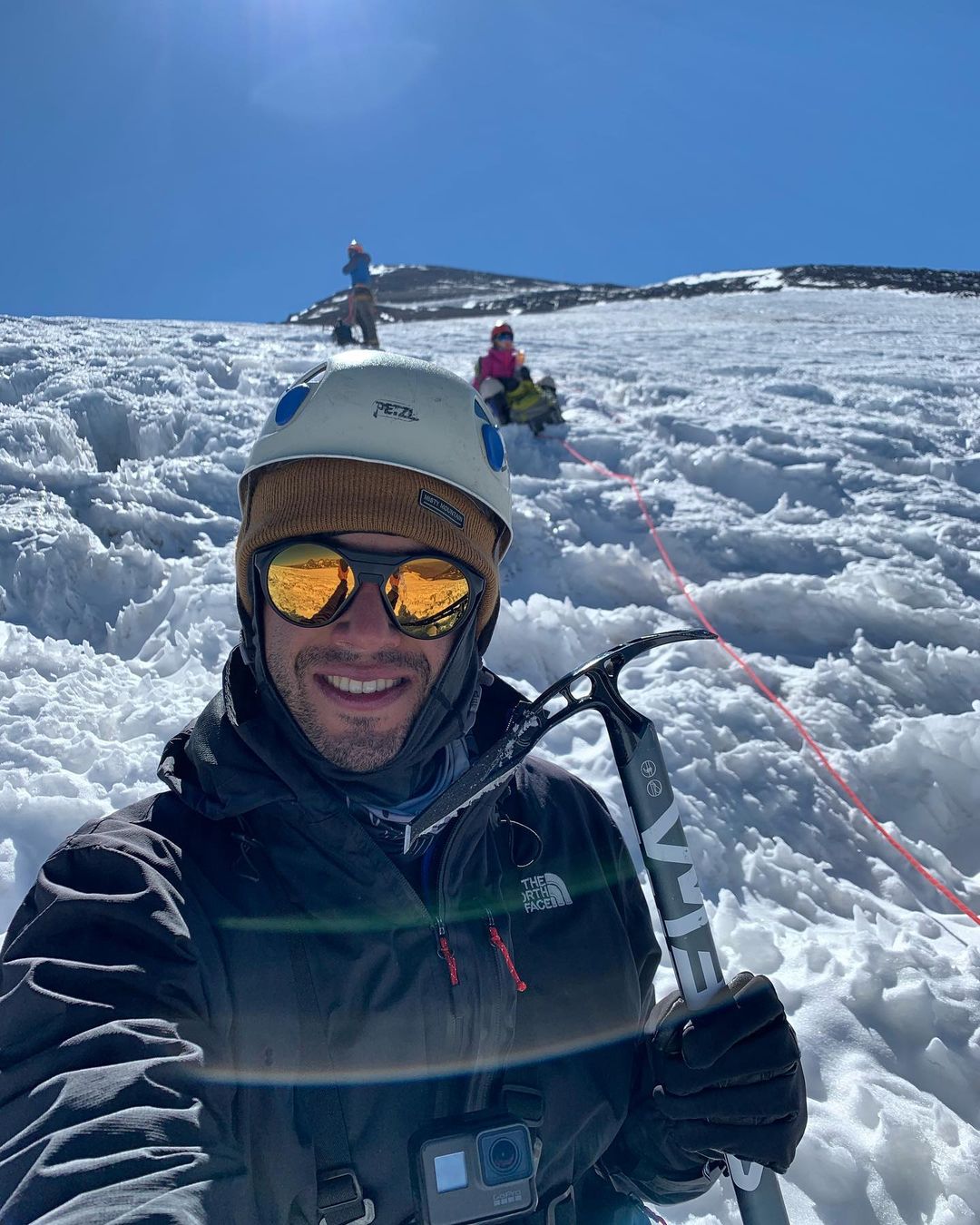 Ice Climbing, Marmolejo Mountain, Cajón del Maipo, Chile – Photo:@alexandergrigoriew
Portezuelo Ibañez, ice climbing in southern Chile
Of course!  On the Carretera Austral, southern Chile, between the city of Coyhaique and Villa Cerro Castillo, is one of the most incredible areas in the world for ice climbing, "El Portezuelo Ibañez".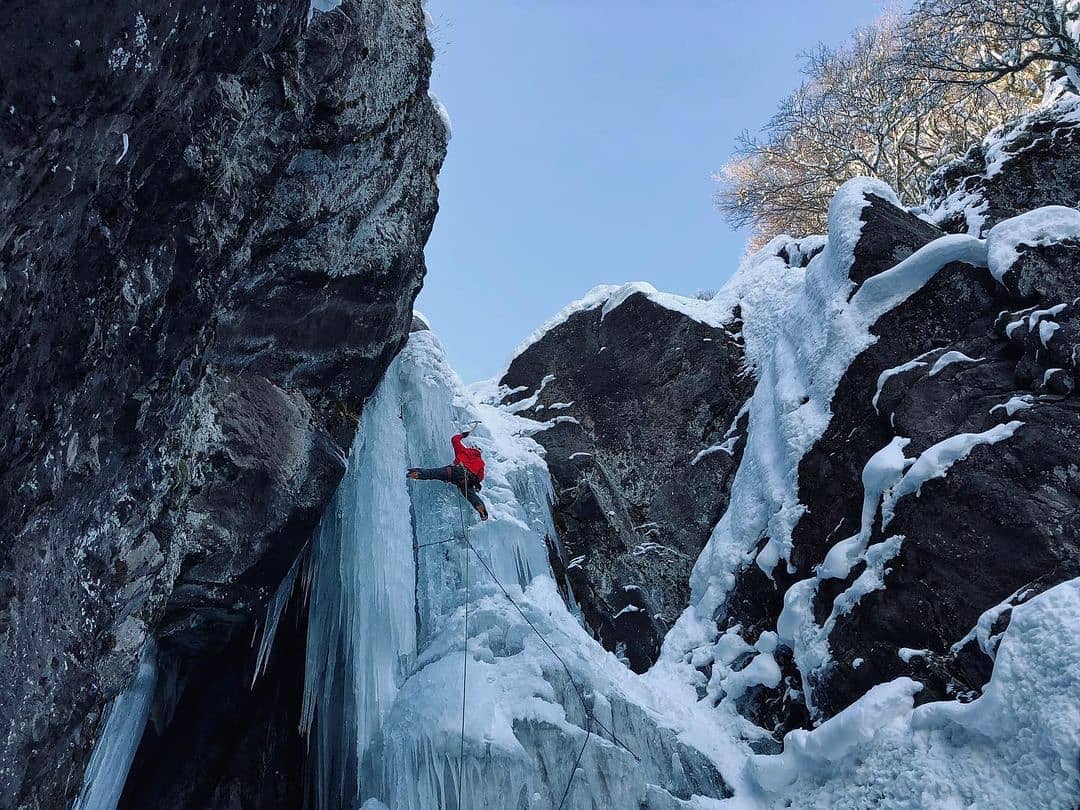 Man climbing frozen waterfall in Portezuelo Ibañez – Photo: @perturismoaysen
Imagine being surrounded by ice waterfalls, enormous and steep mountains with lots of snow, intense cold, and all Patagonia's winter mountain conditions, that is Portezuelo Ibañez.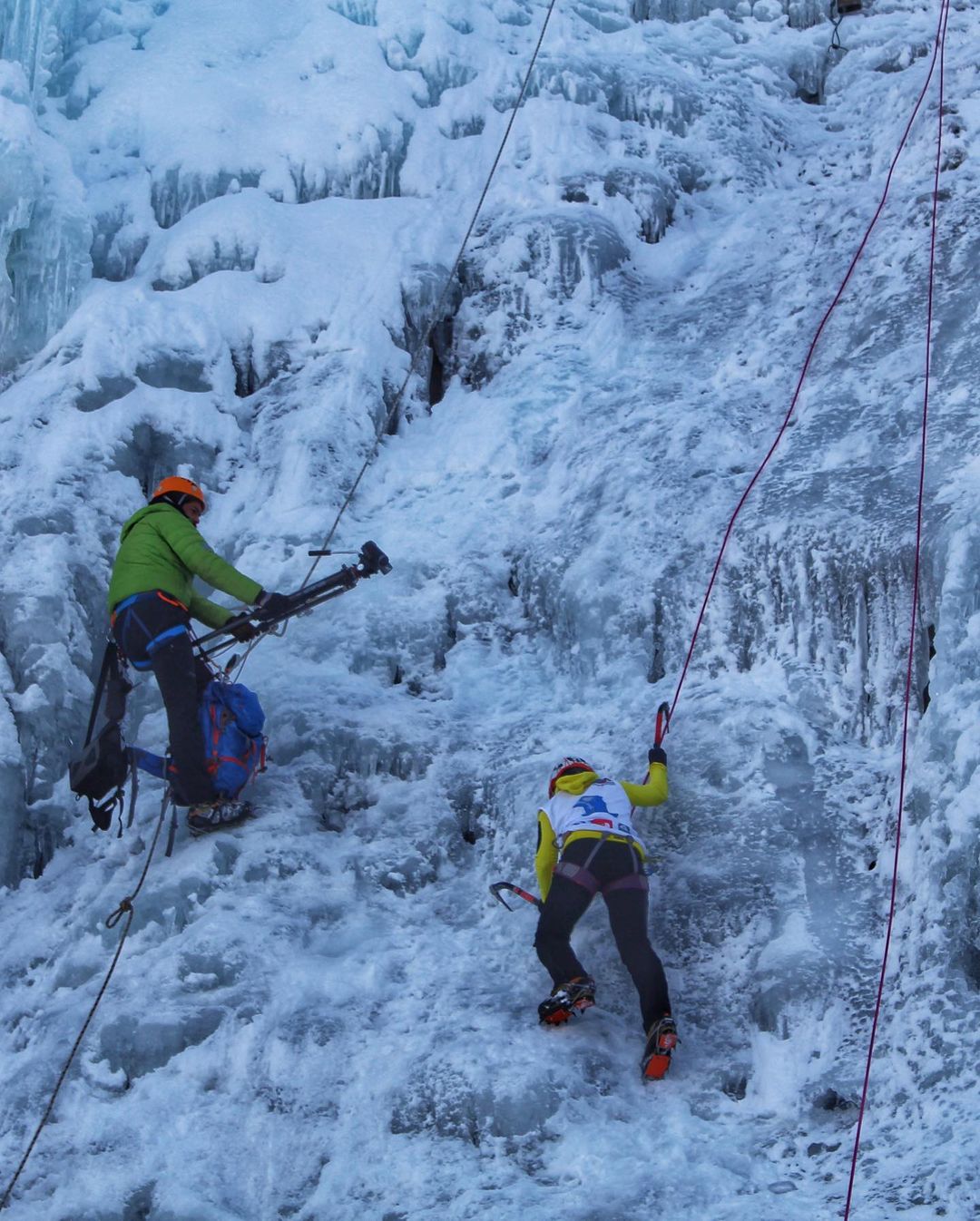 Two athletes climbing an ice waterfall, Portezuelo Ibañez, southern Chile – Photo:[@josecarve]
A place that demands you to be with all your senses alert, being always attentive, and never underestimate this majestic mountain of the southern Andes.
Let us go for more!  Our mountains offer the most spectacular scenery for you to dare to travel it.
---
Articles that may interest you