Visit the Carretera Austral through the Green Patagonia
Update date: 22 November 2022
Are you thinking about visiting the Carretera Austral (Austral Highway) to get into the beautiful Green Patagonia? Then you have come to the right place. Here is an amazing itinerary to help you plan your trip.
Recommended months for the visit: January - December
Day 1: Cochamó
The name Cochamó comes from the Mapudungun Kocha-mo and means "where the waters meet". This district has several attractions for families and the more adventurous, the Cochamó Valley stands out, which is called the "Yosemite of Chile".
It is a trekking excursion which lasts several days and that takes you through wonderful places surrounded by great rock walls where you can climb world-class routes.
What to visit:  Parish of María Inmaculada, Coihue de Los Columpios and Reloncaví Estuary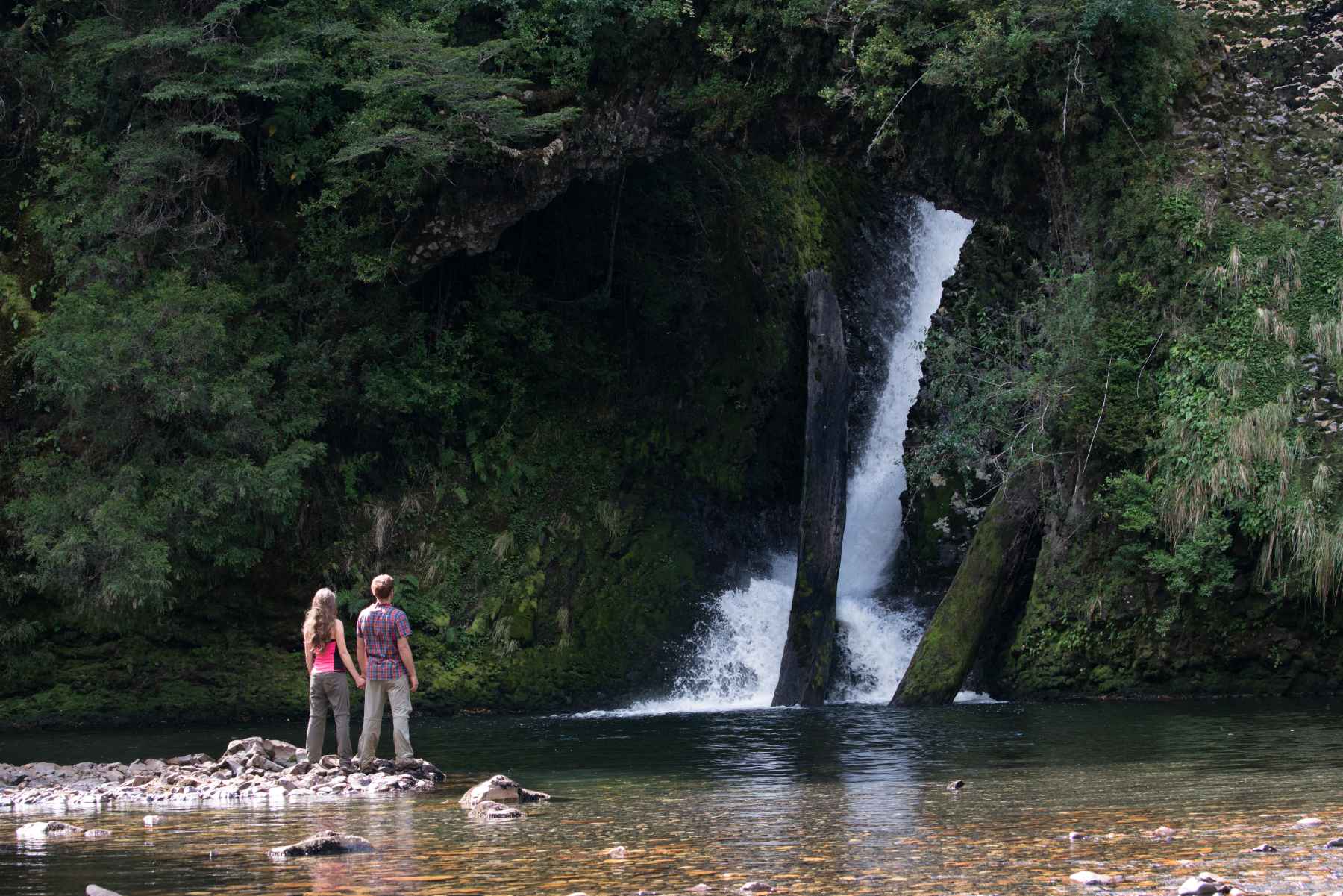 Day 2: The Valley
Going up the Cochamó River you will find the valley. You can get to this place on foot or by hiring a horseback riding service.
During the day, you can schedule the climb very early in the morning to visit the famous Toboganes Naturales de Cochamó (Natural Waterfalls of Cochamó), which after 3-4 hours blow us away with their waters and a granite wall in the background.
It is essential to be really careful in order to avoid accidents, as there is no telephone signal and emergency teams have no direct access.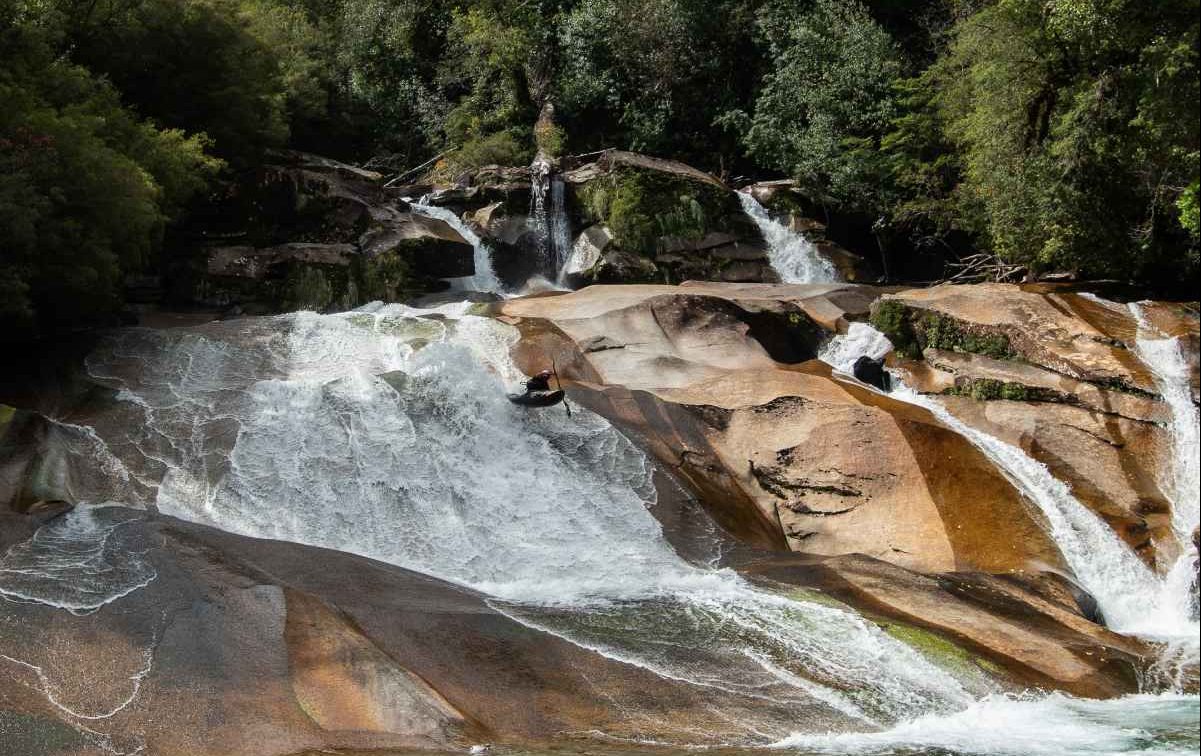 Day 3: Puelo River
Its name comes from the Mapudungun Puelco, which means "water from the east". This locality is located 35 km south of Cochamó and is famous for its tributary of the Puelo River.
Before arriving specifically at the village, there is a detour to the Tagua Tagua Lake. Here the Río Puelo valley begins, with unique, hidden landscapes and traditions.
After about 45 minutes by car, we find the town of Llanada Grande, where El Salto stands out in the first instance, located at Campo Eggers, the entrance that is next to the airdrome.
2 ferries cross the lake, which takes 1 hour from the Punta Canelo pier to Puerto Maldonado.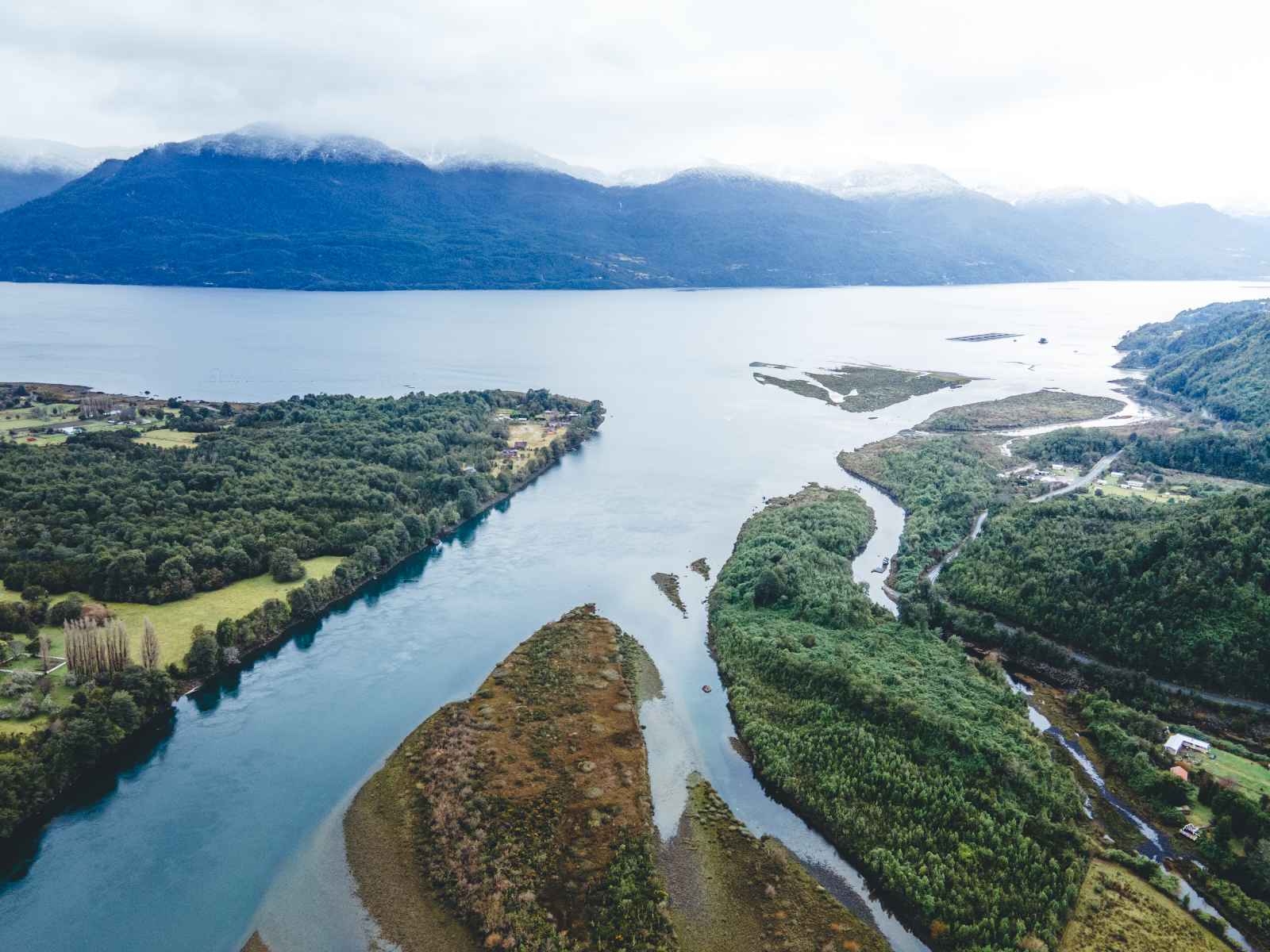 Day 4: Hualaihué
91 km south of Río Puelo is Huailaihué, a land of fiords, volcanoes, lakes, and rivers.
After visiting Llanada Grande, you can go to Termas del Sol in the morning, located on the way to Hornopirén, which has 10 pools ranging from 36° to 45° and offers a space for family comfort.
A must-see spot in the Hornopirén National Park are the Rio Blanco (White River) waterfalls, pristine waters that rise from deep in the southern Andes.
To access the waterfalls, there is a $2,000 entrance fee.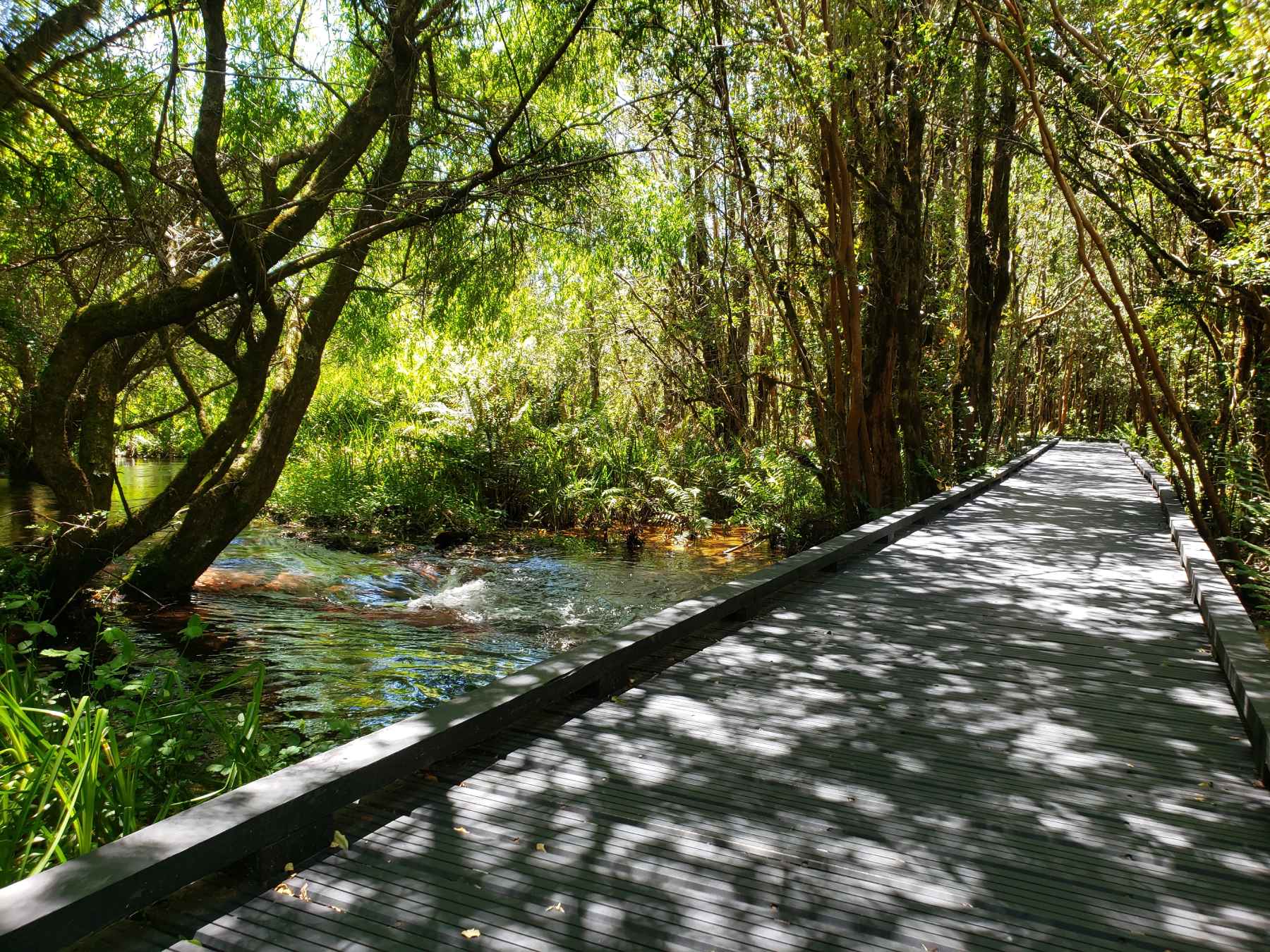 Day 5: Chaitén
One of the many attractions in Chaitén is the Pumalín Park. There are several trails and some of them can be highlighted to do during the day.
Sendero Los Alerces (Larch Trees Trail): It has the objective of contemplating the flora, especially the millenary larch trees, which are almost 3,000 years old. It is a low-difficulty trail which lasts around 40 minutes round trip.
Sendero Cascadas Escondidas (Hidden Waterfalls Trail): It has three waterfalls along the route.  The total length of this route is 2 hours, with a distance of 3.6 km, and is of medium-high difficulty.
Sendero Ranita de Darwin (Darwin's Frog Trail): For flora and fauna lovers, this is one of the favorites because of its 3 viewpoints. It is of low difficulty, and lasts about 1 hour and 30 minutes, 3 km long.
From Hornopirén you can take 2 routes, one of them being bimodal, which includes a sea and land stretch.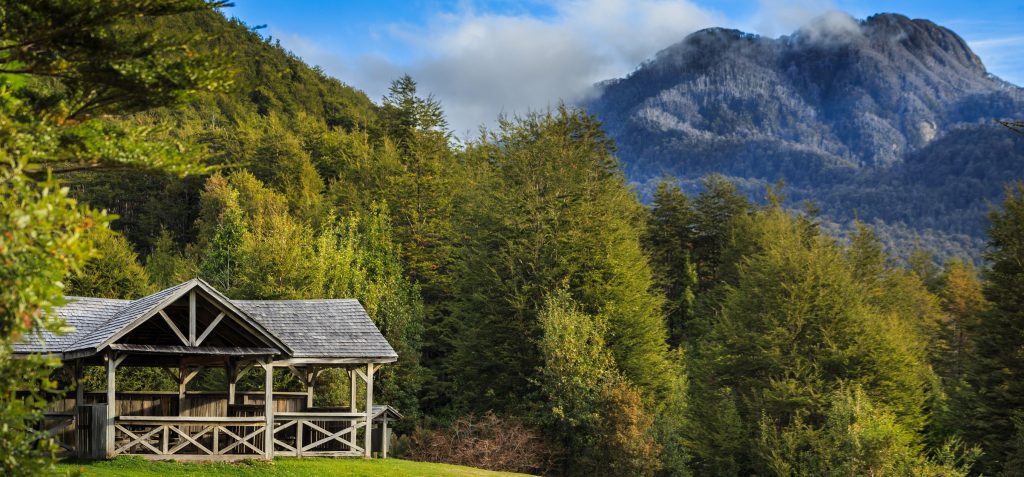 Plan your perfect trip
We recommend taking out health insurance.
Always have cash available because there are areas with no ATMs.
Don't forget to check information on covid-19 restrictions before traveling anywhere.
Transportation options