The 3 houses of poet Pablo Neruda
By: Chile Travel - 6 November, 2017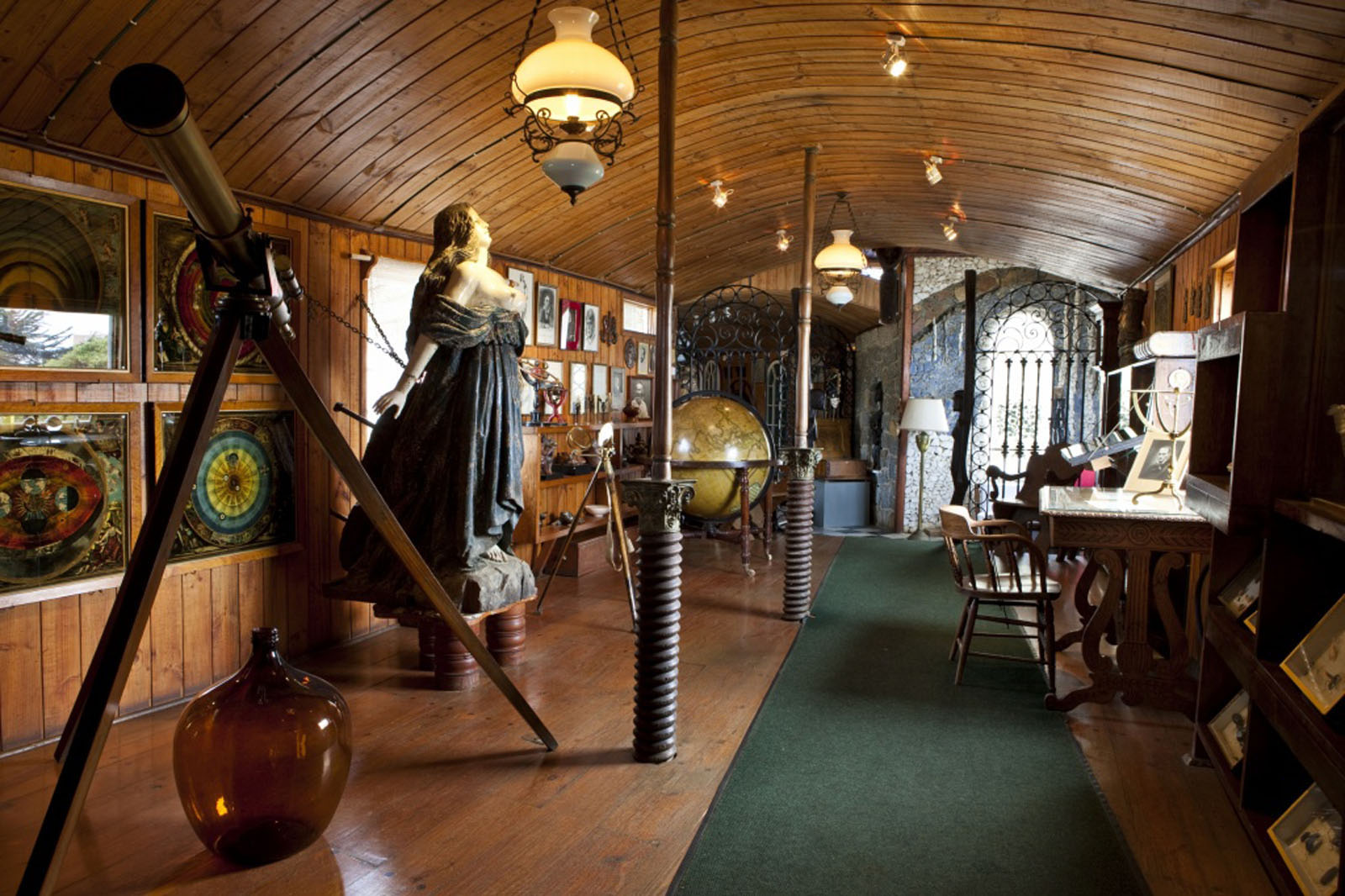 There is no doubt that the Nobel-prize winner poet Pablo Neruda is one of the most renowned and world-famous Chileans in history, but the eccentricity and vision of this artist goes way beyond poems and politics, reaching its houses and neighborhoods.
Three of his houses have become museums, open to everybody who wants to explore and get to know a little bit more of his life and legacy. These are the houses of Pablo Neruda that you can't miss when visiting Chile.
La Sebastiana
Located in Valparaiso (Ferrari 692), Pablo Neruda acquired this house in 1959. It was rather hard to find as he had asked his friends for a very specific kind of house in the city he loved. He wanted a place "that seems like it floats in the air, yet that is well grounded on earth." Fun fact, this house got its name because of its builder, Sebastián Collado.
After Pablo Neruda's death in 1973, La Sebastiana was abandoned. It was not until 1991 that the house was restored and became a museum, obtaining the status of National Monument.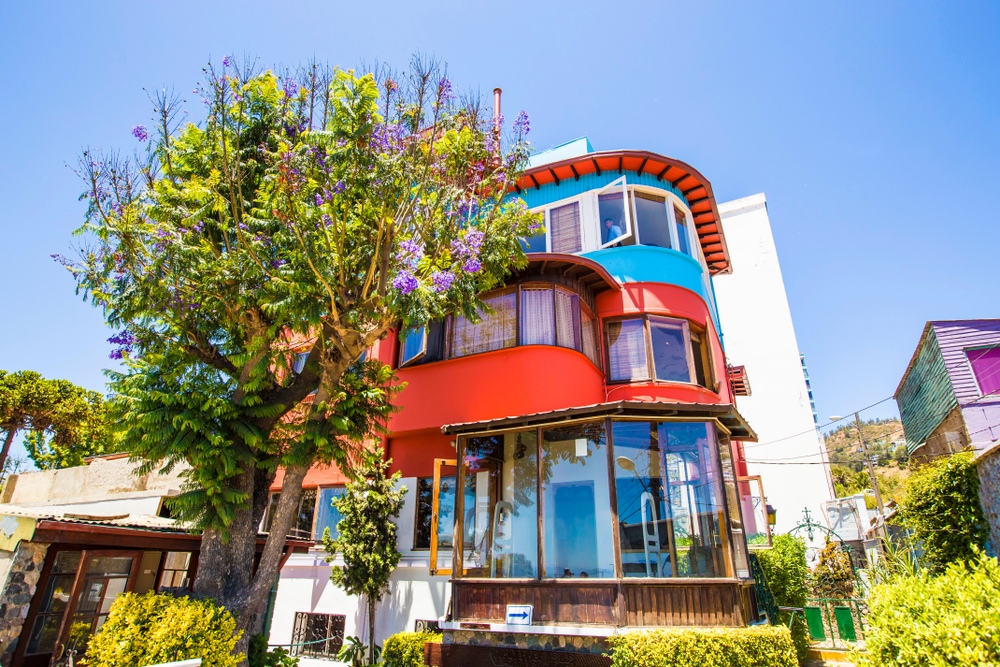 La Sebastiana
La Chascona
At the foot of the San Cristóbal Hill, in the heart of Barrio Bellavista (Fernando Márquez de la Plata 0192), Pablo Neruda bought a land plot and built this one of his houses in 1953, dedicated to his lover Matilde Urrutia. In fact, the name "chascona" is a Chilean expression that means "untamed hair" and refers to Matilde's red locks.
Nowadays this house is a museum that exposes the different collections that Neruda held, including bottles from all around the world.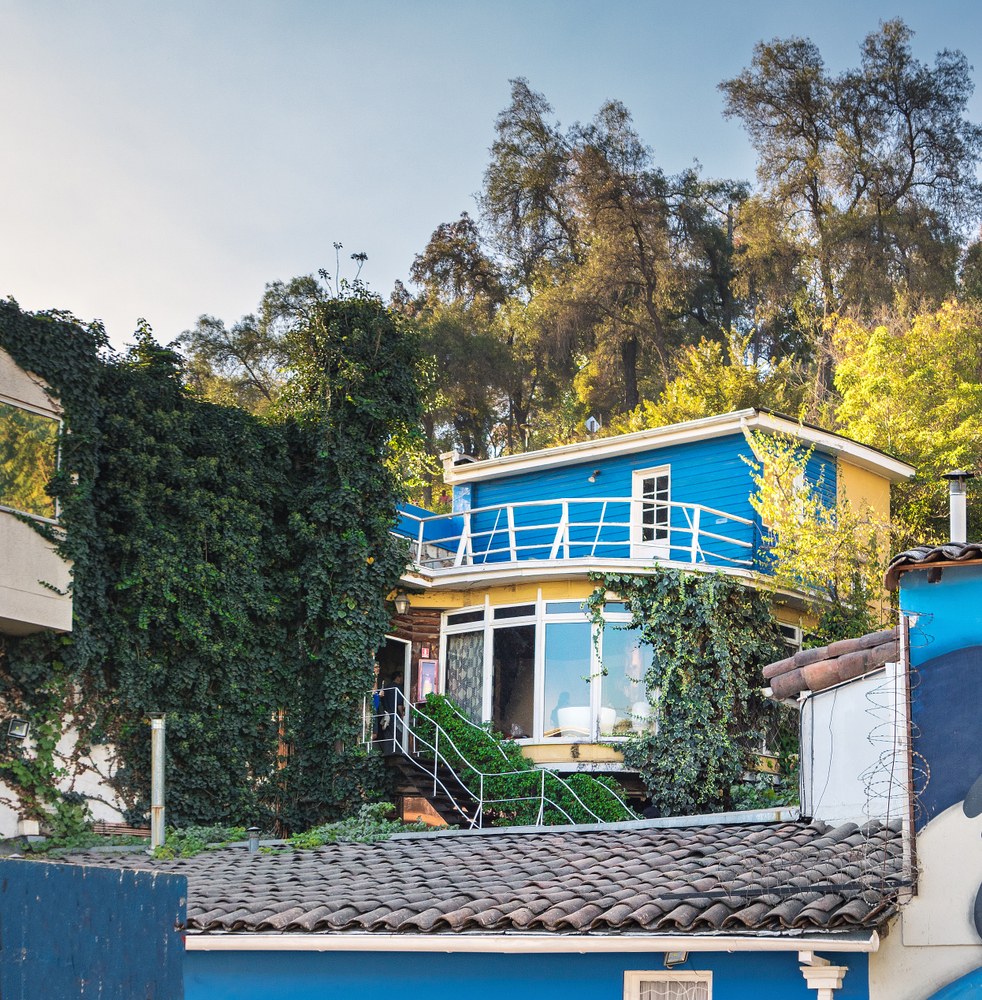 La Chascona
Isla Negra
Located in the shores of Isla Negra (Poeta Neruda s/n, El Quisco), this was Pablo Neruda's favorite of his houses and his most intimate piece of work. Built in 1937, it was a place for isolation and inspiration for the poet, enjoying the company of his wife Matilde Urrutia and the peace that the ocean brings.
Since the poet loved both boats and trains, this house is exactly that: tight wooden corridors with sitting areas and windows along the walls, in addition to tons of collections and ornaments. Nowadays this museum-house is where Pablo Neruda and Matilde Urrutia are buried.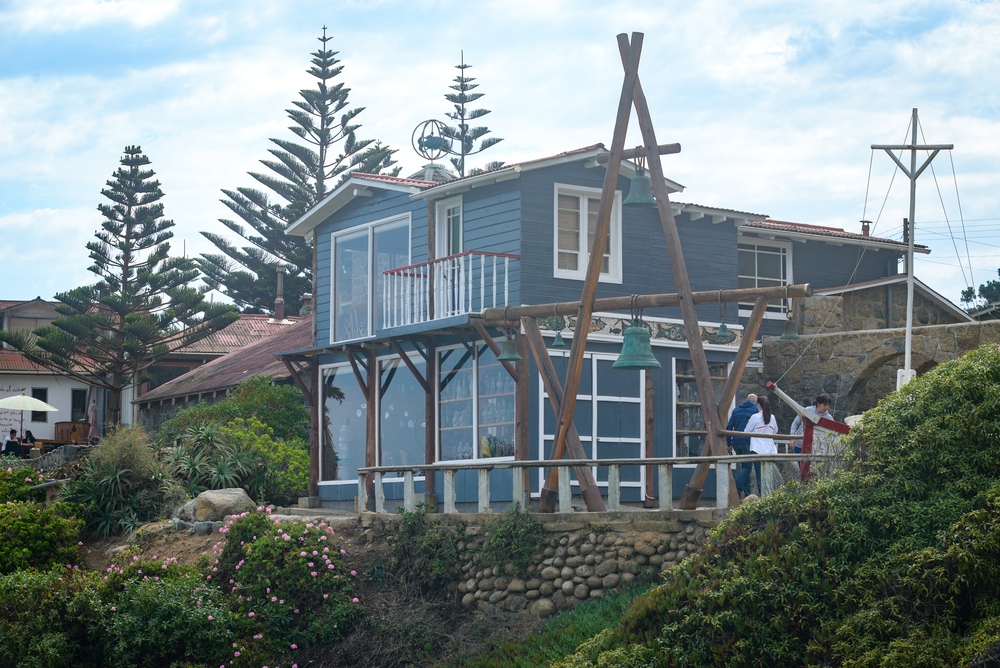 Isla Negra house
For more information about Pablo Neruda and his houses, visit the Pablo Neruda Foundation website.
---
Articles that may interest you