Taking a Vacation with Kids? 5 family-friendly beaches
By: Chile Travel - 6 November, 2017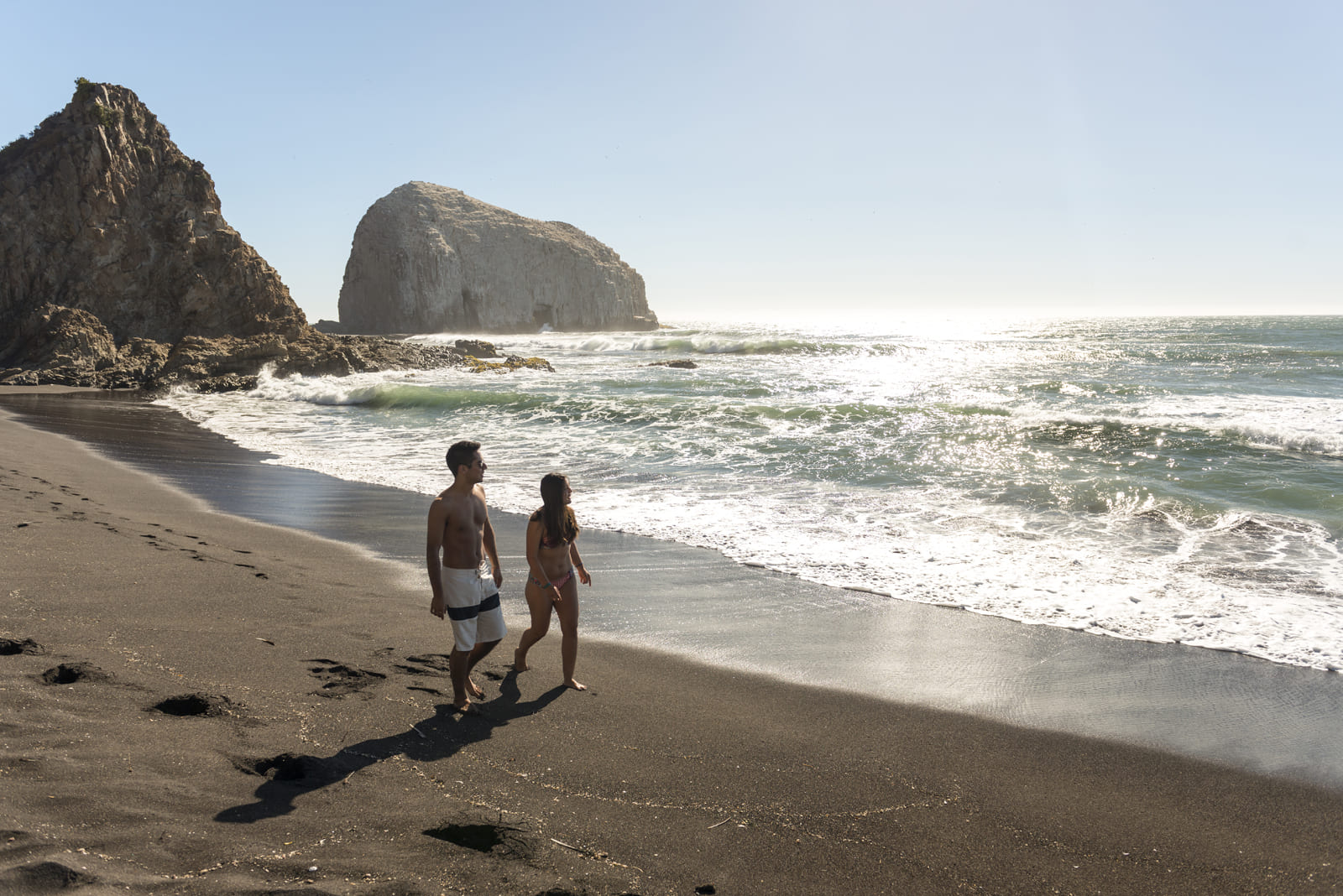 Being on a trip is not always all rest and relaxation for families with small kids, as vacation also means coordinating an intense schedule of activities, something you can find in de beaches of Chile.
Tons of sunscreen and becoming an all-terrain lifeguard when the kids get bored of building sandcastles and decide to challenge the waves at the beach instead is why every parent's summer dream is to find a peaceful beach with very few waves, gentle sand that isn't harsh on children's feet.
The beaches in Chile have enough available commodities to find everything from beach toys for kids to beach umbrellas to take shelter from the sun for a bit, a safe place where they can enjoy their days of vacation.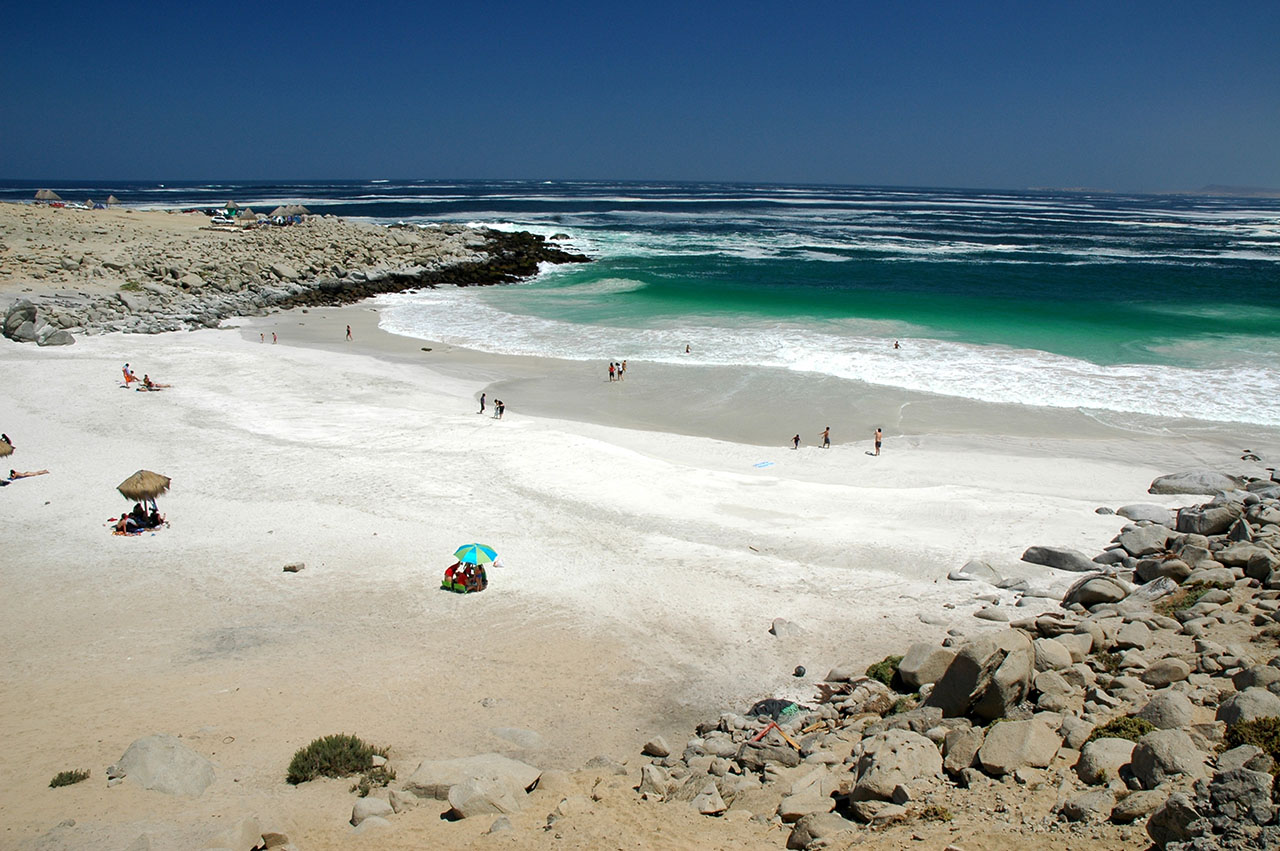 La Virgen, Antogafasta
With this in mind, and knowing that all along the Chilean coast there are suitable options for all types of preferences and needs, we put together a list of the 5 best beaches for families, where the children become verifiable kings and queens of the bay.
1.- El Trocadero: This is a man-made beach that is suitable for swimming and barely has any waves. It was built on the northern coast of the city of Antofagasta. It has lifeguards on duty, lifesavers with ropes, trash receptacles at the entrance to the rest area, and public sanitary facilities, making it an idea place for children to enjoy the ocean.
2.- Playa La Virgen: Located 70 km from Copiapó, this beach owes its name to a rocky formation close-by that at first glance resembles the silhouette of the Virgin Mary. Here beachgoers can find deep, turquoise water and white sand, and its good climate and peaceful environment make it an ideal beach for relaxing with children. It is also an attractive place for doing adventure sports such as sandboarding and 4 x 4 races on the dunes, so parents can have a little fun as well.
3.- Playa Blanca de Tongoy: This summer hotspot located close to Coquimbo is renowned for its white, gentle sands mixed with seashells of ground-up mother-of-pearl, which also offers all necessary tourist commodities. Some of these available services are palm-leaf parasols, wood recliners, food services only feet away, and a large selection of sporting activities such as diving and snorkeling. Furthermore, it boasts calm and unpolluted water, making it an ideal place to vacation with children and older adults.
4.- Canelillo: This beach is one of the most well-known located in the surrounding areas of Viña del Mar and is a favorite of families with kids thanks to its warm water, calm waves, gentle sand, and nearby tourist facilities.
The lush surrounding vegetation is also a great place for enjoying sport and recreational activities, which is always welcome when going on vacation with kids.
5.- Playa de Ahui: This beach located in Ancud boasts great rocky formations and vast surrounding vegetation, endowing it with an ideal environment for relaxing with the family and being active together, such as hiking along the trails of the natural forests with a nice sea breeze at your backs.
It also has public sanitary facilities with changing tables and campsites.
---
Articles that may interest you