Exploring the past along the Huilliche Route
By: Chile Travel - 6 November, 2017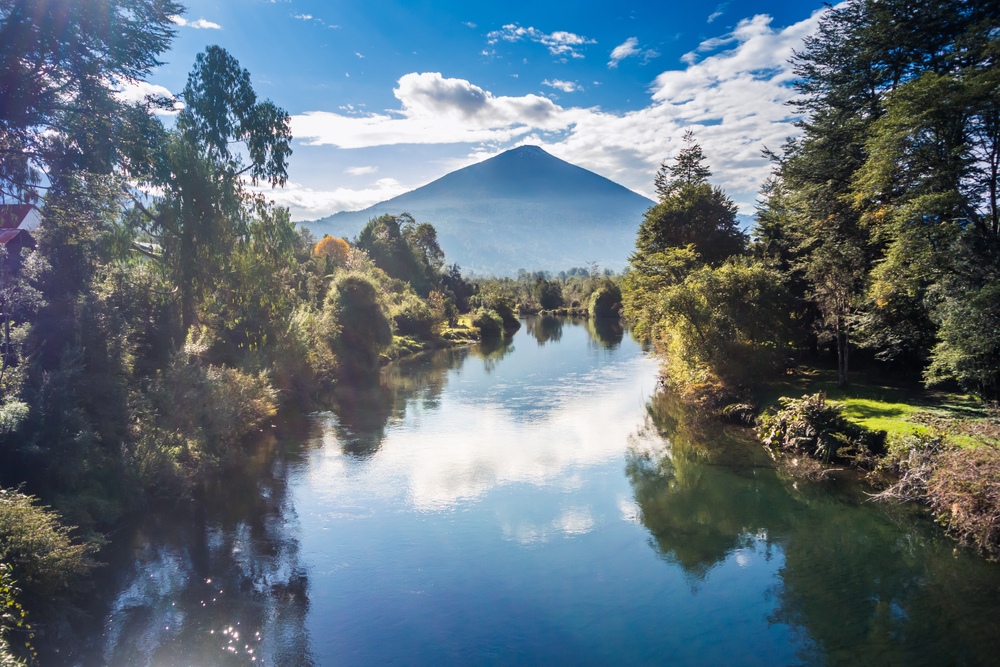 Mapuche cuisine, a great deal of history and patrimonial homes, and all of this located amidst rivers, forests, and meadows, is what the Huilliche Route of the indigenous peoples has to offer in Río Negro in the south of Chile. Here I will tell you about my experience and let's see if it makes you want to explore this area as well.
The Mapuche people are the largest indigenous ethnicity in Chile. They live in the southern regions of the country and are divided into different peoples with different names according to the specific place they reside. I was invited to be part of a trip that took me to explore the place they live and the current way of life of the Huilliche people, the southernmost Mapuche group.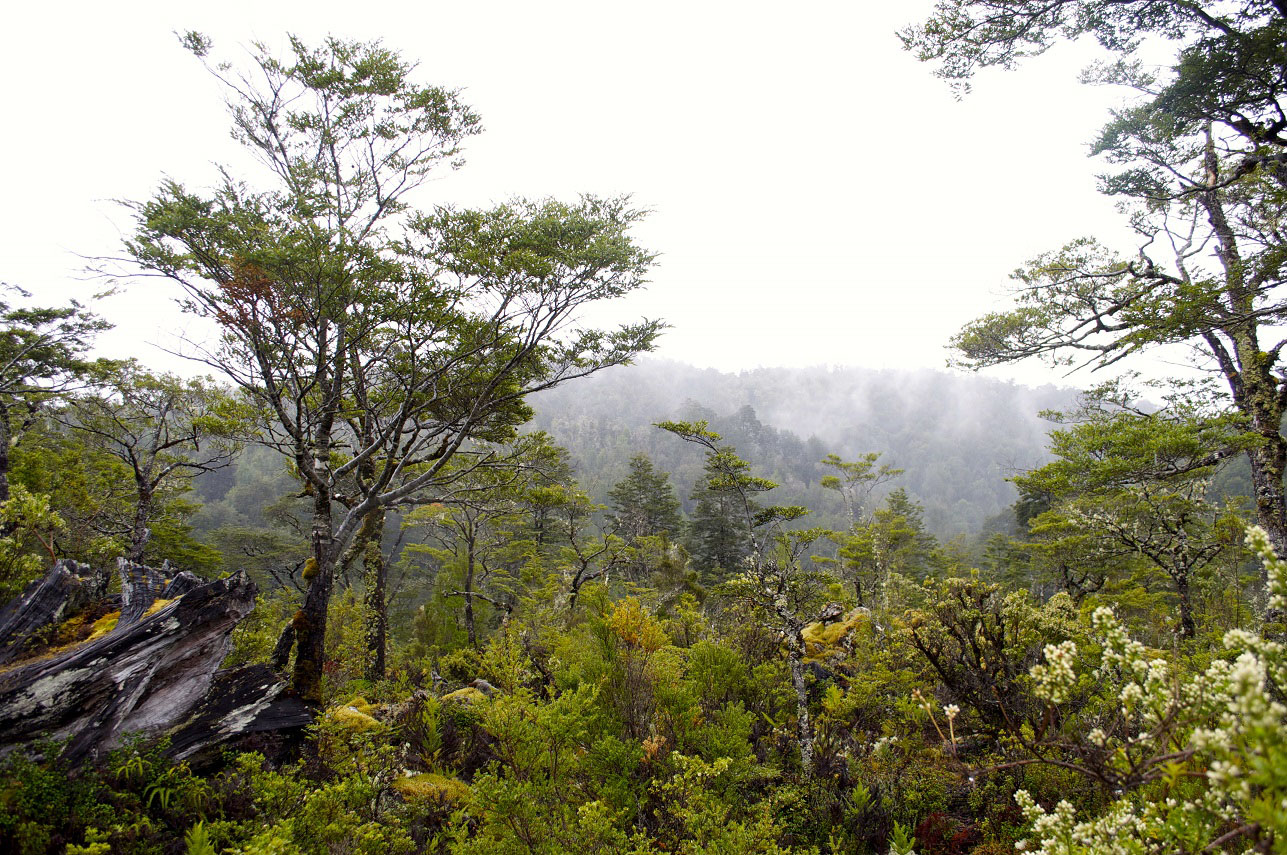 Early one day in October I set off together with a few other journalists from the city of Osorno to the place known as Río Negro. We arrived to the town of the same name surrounded by fields and green vegetation which stands out for its patrimonial homes with a strong European influence. The sun had already started to heat up the air a bit as some elusive clouds moved across the sky and we crossed the Negro River in the direction of the town of Riachuelo. The river is surrounded by trees and has a light flow of water, providing the perfect conditions for kayaking.
In Riachuelo, a number of buildings dating back to the beginning of last century enticed us to explore the history of another time that is still alive and well here and can be felt on every corner.  As tends to happen in many rural areas of Chile, the older residents maintain their way of life that reminds us of a different time almost unknowingly. Arriving to this area visitors cannot help but stop to listen and observe, and learn to grow accustomed to the peacefulness evoked by the places surrounded by nature and safeguarded by the ancient traditions of its peoples.  
After exploring the town, we went deeper into the rural areas which comprise the Huilliche Route. We got to see knitting done first-hand with the Ñocha plant, which is native to the south of Chile and regarded as a basic element for making Mapuche handicrafts.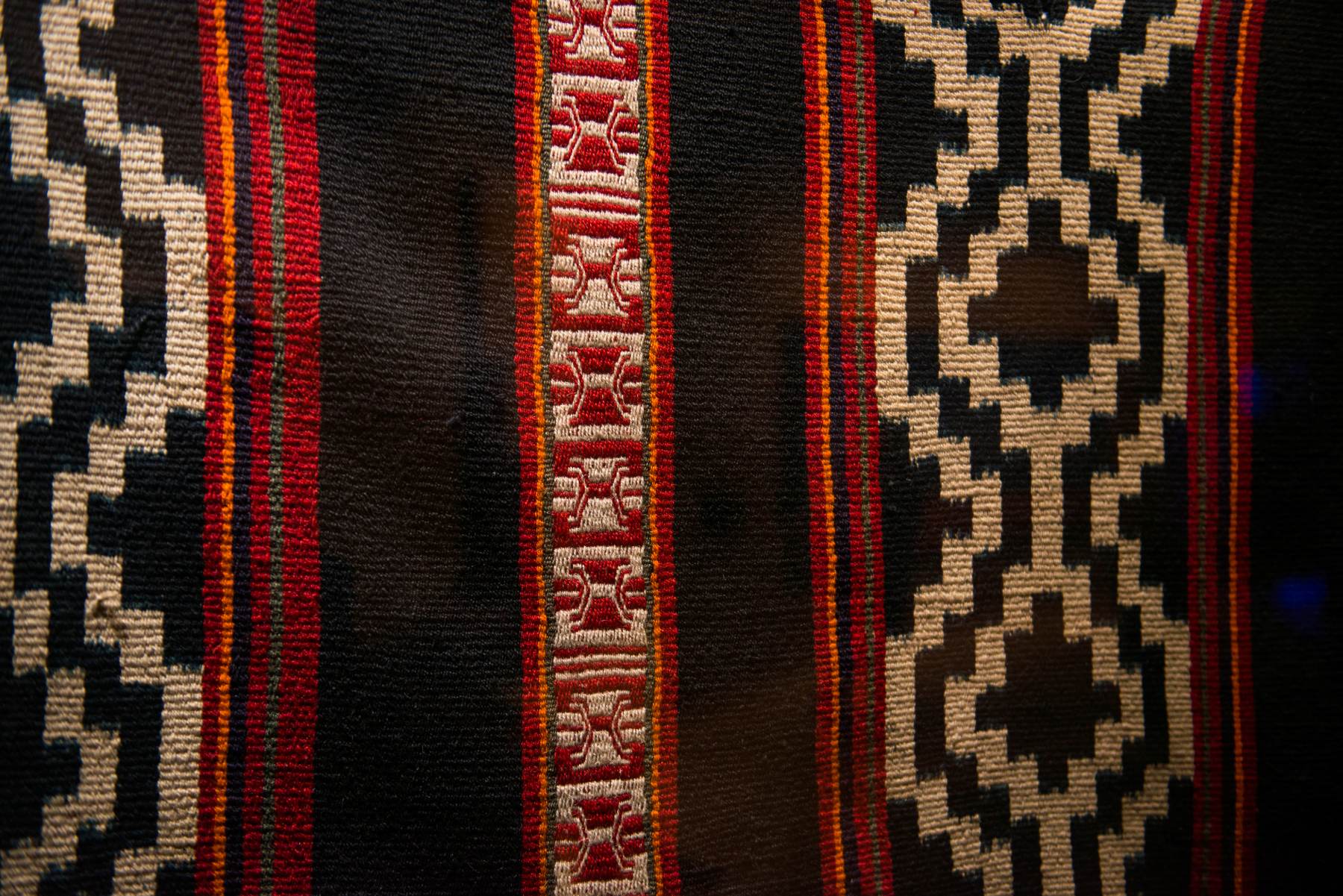 Mapuche textile tradition
Mr. Hernán received us in his home and showed us first-hand how it is possible to live off of the land. He grows all kinds of vegetables on his land including plants considered to be medicinal that we were able to try afterwards infused with herbal tea. Mr. Hernán and his wife, Elizabeth, pick necessary ingredients from their garden to make delicious traditional dishes representative of the rural cuisine from the south of Chile.  
We gradually learned about the unique customs of the Mapuche people. Mrs. Paula, a descendant of the Huilliche people and local guide, accompanied us on this journey. She was able to teach us directly about her ancestors' world view and the traditions that her mother passed down to her.  Her Mapuche outfits and a complete presentation about the items and instruments used by her ancestors allowed us to gain a greater understanding of how the Huilliche people used to live centuries ago and their primary differences with the Mapuche people from other parts of Chile.
The last rays of sunlight were still shining as we set off for the place where we would spend the night. They welcomed us with a typical snack including local products from the south of Chile where we were to stay in the area close to the bank of the Blanco River. We began to hear the first raindrops tapping on the windows as we sat there enjoying the warmth of the hostel, the warm welcome of our hosts (Marta and her family), and the delicious treats that were generously offered to us. With a hot tea in my hand I sat down to gaze out the window at this simple and almost daily spectacle that nature bestows upon us.   
Early the next day we set out to meet Mrs. Matilde, a Mapuche specialist in the preparation of tortillas de rescoldo. This dough requires a very special type of preparation because it is cooked directly between the ashes and embers, meaning this takes a few days to be cooked completely.  
The tortillas de rescoldo are a substitute for traditional bread and can be eaten with different products. We tried them with tail-less, "Araucana chicken" eggs, meaning hens without a tail which have been used by the Mapuche people since ancient times. Their eggs are blue and their country-style taste is relished from start to finish.
After eating as much as we could (we had to store up energy for the day ahead of us, we told ourselves, as a way to convince ourselves that we really needed to eat so much food), we headed out to discover other places along the route. We went to the old gold mine of Ponzuelo and walked along the hiking trails accompanied by a Huilliche descendant who proudly showed us how he decided to turn his land into a nature conservation area after many years of forest exploitation. Along the way we were able to do more than just admire trees that were gradually beginning to fill in this sacred natural landscape. We also collected some mushrooms called chicharrones del monte, which our hostess kindly prepared for us on her wood stove. It was absolutely delicious!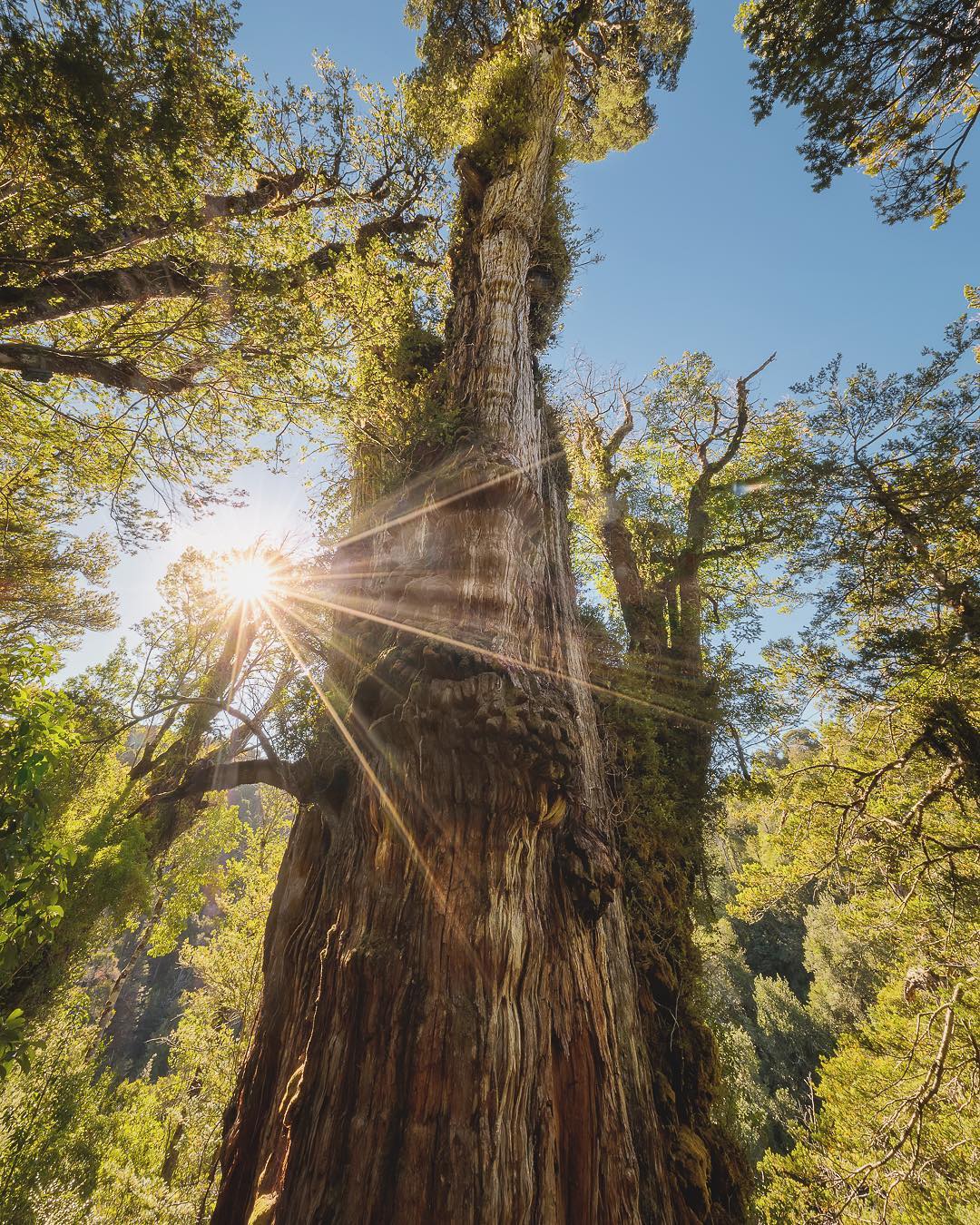 Larch tree
While it was raining on and off, we were able to see the alerce trees through a heavy fog, a millennial species found in the south of Chile and designated as a National Monument. Three thousand year old specimens still stand untouched as silent witnesses of the Mapuche culture that carried out their activities under their watch. Today the Mapuche people make an effort to preserve their traditions and share them with those who visit their lands.
Everyone we met on this journey welcomed us warmly and humbly. A smile on their face, a warm hug as if we had known each other our entire lives, and a table full of delicious food was more than enough to make us feel at home every where we visited. I still remember all of the faces that greeted us: happy and proud to be able to show us a little part of their lives, their history, and their culture.  
---
Articles that may interest you